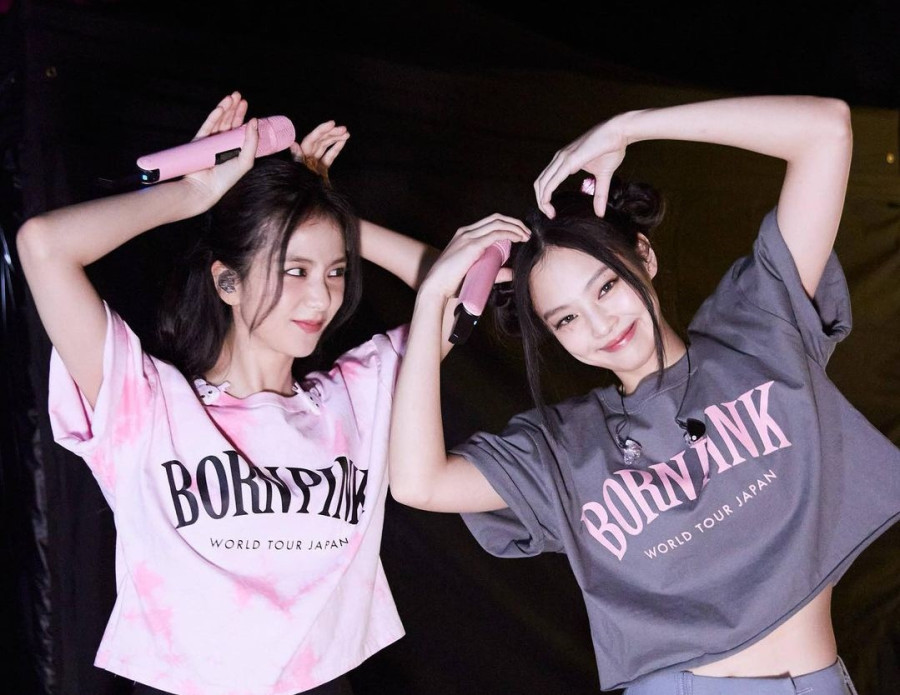 KEY POINTS
BLACKPINK members Jisoo and Jennie are dominating social media
Jisoo holds the biggest number of music show wins in South Korea as of 2023
Jennie faces criticism for her seemingly provocative outfits on HBO's "The Idol"
BLACKPINK members Jisoo and Jennie are currently trending online. But while one is being congratulated for a successful solo music debut, the other faces massive criticism from the fandom.
Jisoo officially debuted as a solo artist last March with her highly anticipated single "Flower," which has since dominated the music charts worldwide and secured several music show wins in South Korea.
Following its success, the 28-year-old South Korean artist has been named the only soloist to achieve nine music show wins in 2023, breaking the record for the greatest number of wins so far this year, according to Allkpop.
She now also holds the title of the only soloist to win the "Triple Crown" award for music shows MBC M's "Show Champion" and SBS' "Inkigayo," joining the likes of Block B member Zico as the only artists to achieve such feat. In 2020, he earned the "Triple Crown" for the upbeat track "Any Song."
Fans — called BLINKs — took to Twitter to congratulate Jisoo attaching the hashtags "#FLOWER9thWin" and "#JISOO9thWin," which immediately trended on the social media platform.
But while fans couldn't help but gush over Jisoo's historic achievement, the other side of the fandom has taken notice of fellow BLACKPINK member Jennie, who recently made her acting debut on HBO's "The Idol," for seemingly wearing less-to-nothing clothes on the show.
One online user took to an online community to start a conversation about the 27-year-old singer's seemingly provocative outfits, attaching photos of the behind-the-scenes moments of her and co-star, Lily-Rose Depp — wearing matching pink outfits — along with the caption, "Jennie's outfits in 'The Idol' are considered clothing...?" per Allkpop.
While most fans defended Jennie, claiming that it was only part of the show's production and that she had the right to wear her preferred style, others seemed displeased and accused her of trying to fit in with the U.S. fashion standards.
"I just feel bad for her. She's a top star, but she's doing all of this just to fit into the U.S. standards," one user wrote.
Another commented, "It looks so weird...It looks like an elementary child is wearing that kind of outfit."
"Jennie comes out as an idol. In America, isn't it pretty normal for idols to wear stuff like that on stage?" a third user defended, while another said, "Jennie did nothing wrong. She's just wearing what the drama production is telling her to wear, and she's wearing the same outfit as Lily Depp."
Recently, Jennie also faced massive backlash over her character as Dyanne on "The Idol" after the first episode premiered, showing her performance of a sensual dance sequence.
She has since received an alarming amount of hate, especially on social media; hence, her personal Instagram account is being protected by the platform's anti-bullying feature, which sends out a warning against users who are potentially sending hate or posting offensive comments.
HBO's "The Idol" abruptly came to an end on Sunday, July 2, though it was supposed to run for a total of six episodes for Season 1.
The reason why the season was shortened was not disclosed, but most viewers claimed that it was due to its "highly sexualized" theme. As of late, a second installment for the series has not been decided.
© Copyright IBTimes 2023. All rights reserved.