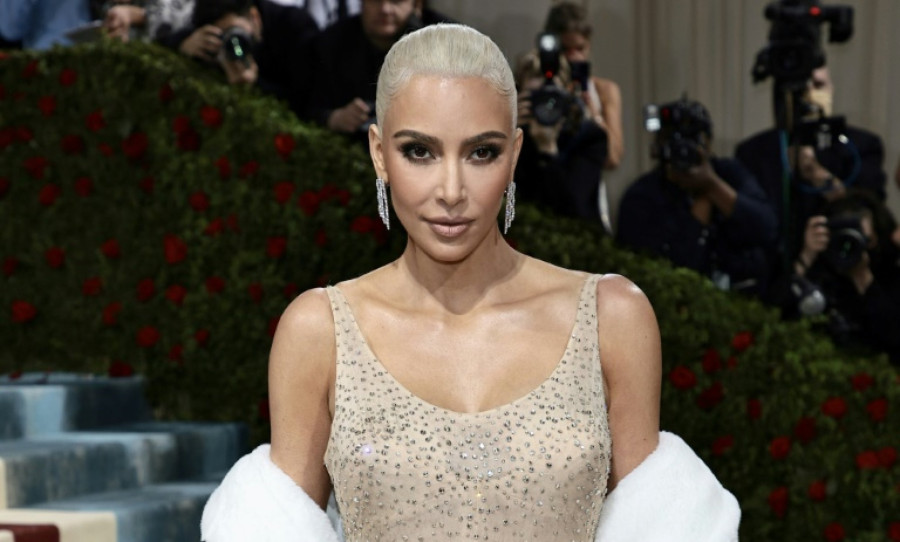 KEY POINTS
Kim Kardashian revealed that the secret to her weight loss journey was using a sauna suit
The business mogul received backlash for wearing the iconic Marilyn Monroe dress at the Met Gala
Kardashian was accused of damaging the vintage Bob Mackie gown
Kim Kardashian revealed the secret to her weight loss journey during Thursday's episode of Hulu's "The Kardashians," and it had nothing to do with skipping meals.
In the episode, the 42-year-old Skims founder disclosed her workout regime, which she regularly underwent to achieve her target weight for the 2022 Met Gala last May at The Metropolitan Museum of Art in New York City, according to Us Weekly.
"So, I fit into the dress, but I am not going to stop working out. I got this sauna suit, and I put it on, and it makes you sweat — even if it is water weight, it will help," Kim explained after revealing to her personal trainer that she freaked out for going back up to 120 pounds. At that time, she already weighed 118 pounds.
Kim appeared in the annual New York event wearing the vintage Bob Mackie gown, previously worn by Marilyn Monroe in 1962. However, she received massive backlash from critics and social media users, questioning her decision to lose 16 pounds in three weeks to fit into the dress.
In an interview with Vogue in the same month, while filming Season 2 of Hulu's reality show, she clarified that she didn't have to "starve" herself, but she was strict in maintaining her weight.
A month later, the business mogul clapped back at critics, telling The New York Times in an interview, "It was just important to me to reach that goal, I just simply couldn't have gone [if I didn't lose the weight], which wouldn't have mattered."
"To me, it was like, 'OK, Christian Bale can do it for a movie role and that is acceptable.' Even Renée Zellweger gained weight for a role. It's all the same to me. I wasn't saying, 'Hey everyone, why don't you go lose this weight in a short period of time?'" she added.
The reality star was also accused of damaging Monroe's iconic "Happy Birthday, Mr. President" dress, which she reportedly borrowed from the Ripley's Believe It or Not! Orlando museum.
But the franchising company released a statement on their website debunking the rumors in the same month saying, "Kim Kardashian wearing the 'Happy Birthday' dress has been hotly contested, but the fact remains that she did not, in any way, damage the garment in the short amount of time it was worn at the Met Gala."
Further in the episode, the business mogul and her sister Khloé Kardashian, 38, were seen preparing for the highly anticipated event.
Khloé was assisted by her styling team in trying on her gown. While she was fitting the corset, Kim couldn't help but quip, "Skinny Minnie," before praising the Good American founder for how "beautiful" she looked, BuzzFeed News reported.
Meanwhile, their older sister Kourtney Kardashian, 43, revealed that she had a different kind of "Met prep," choosing to indulge in pasta and cappuccinos instead of "stressing" about how she would look, while she was out and about in Milan, Italy with her soon-to-be husband, Travis Baker.
"We've been eating pasta and drinking cappuccinos," Kourtney said, referring to her romantic trip with Baker, "I think it's the opposite of anyone's Met prep," according to the outlet.
In recent months, Kourtney has been praised all over social media for having a more positive perspective on gaining weight. In a previous episode of "The Kardashians," she spoke about her weight gain and revealed that the Blink-182 drummer's constant reassurance was a huge help.
"Having a partner who's so supportive of me and always complimenting me no matter what, it's just helped me to really embrace the changes — and actually to the point where I love the changes now," she happily shared before complimenting her thicker body and claiming that it helped channel her "queen energy."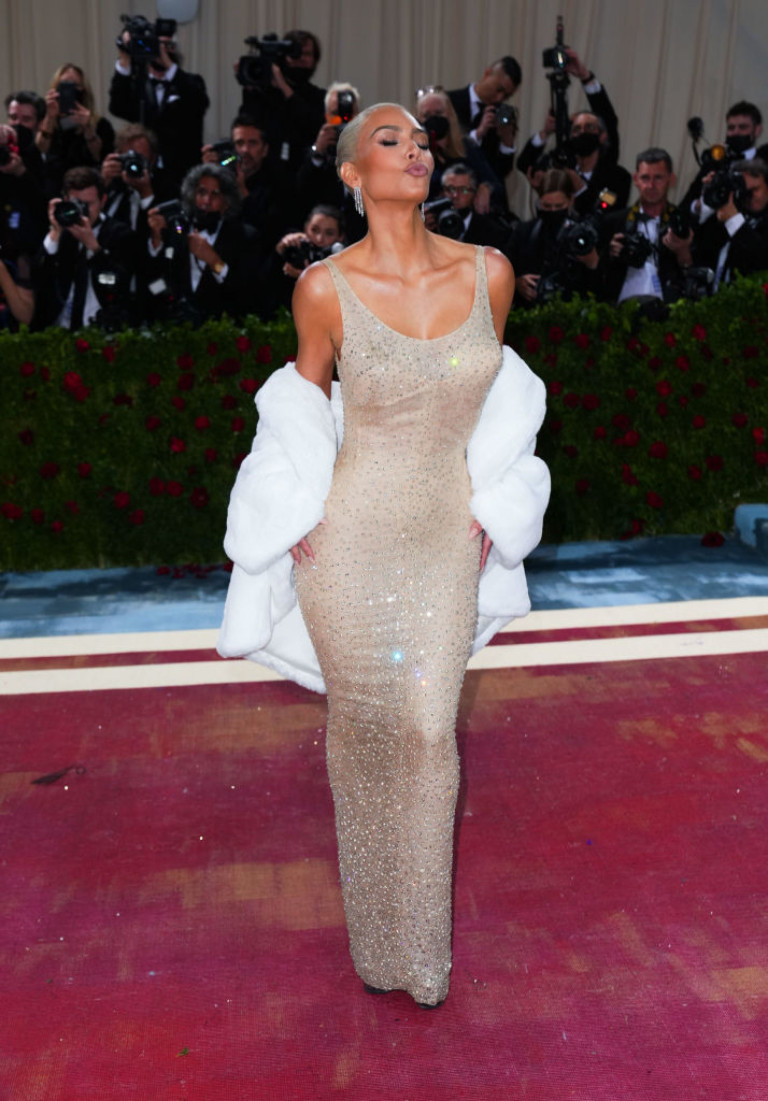 © Copyright IBTimes 2023. All rights reserved.