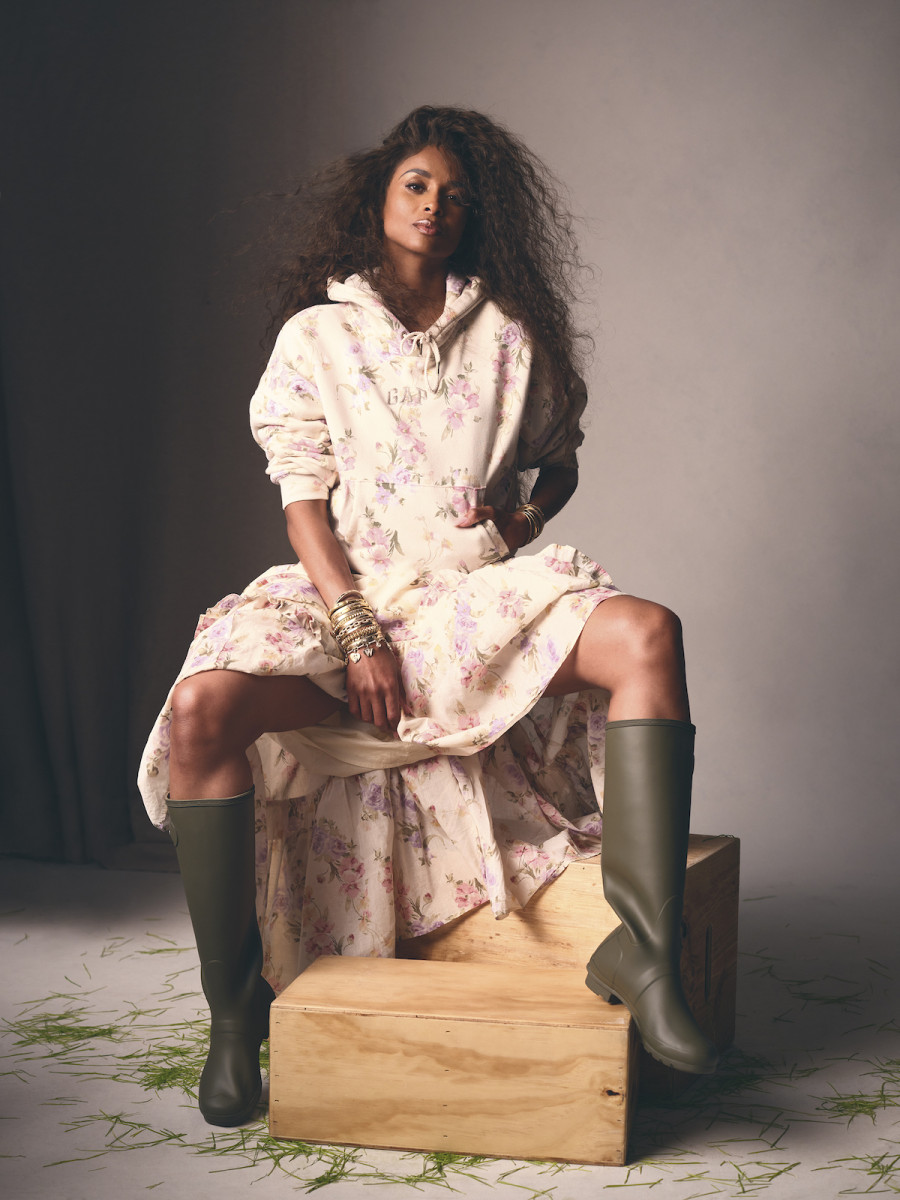 Both Gap and LoveShackFancy are no strangers to collaborations. The former recently partnered with Barbie and Dapper Dan, while the latter teamed up with Liberty London. Now Gap and LoveShackFancy are coming together to release a 76 piece-strong collection this Friday August 4.
The Gap x LoveShackFancy capsule covers every category, from women's to men's to kids to baby apparel and accessories. Which makes Ciara and two of her children, Future and Sienna, perfect spokespeople. Expect lots of floral prints and ruffles. Not to mention that instantly recognizable Gap logo. There are even a couple of trending rosette details.
"The collection is unique and unexpected, and I'm excited for customers around the world across every generation to experience a little piece of the magic created with LoveShackFancy," proclaims Gap's Global President and CEO Mark Breitbard.
Founder and Creative Director of LoveShackFancy Rebecca Hessel Cohen echoes that sentiment: "Re-imagining iconic Gap classics for all generations through our LoveShackFancy lens has been a dream. Each piece is the perfect mix of nostalgia and freshness that you'll live in forever and won't find anywhere else. I couldn't be more excited for this collection to bring some of our magical world to even more people around the world for them to fall in love with."
Prices will run between $13 to $248 and you can shop the collection on Gap and LoveShackFancy's websites. It'll also be available in select LoveShackFancy and Gap stores.
© Copyright Fashion Times 2023. All rights reserved.