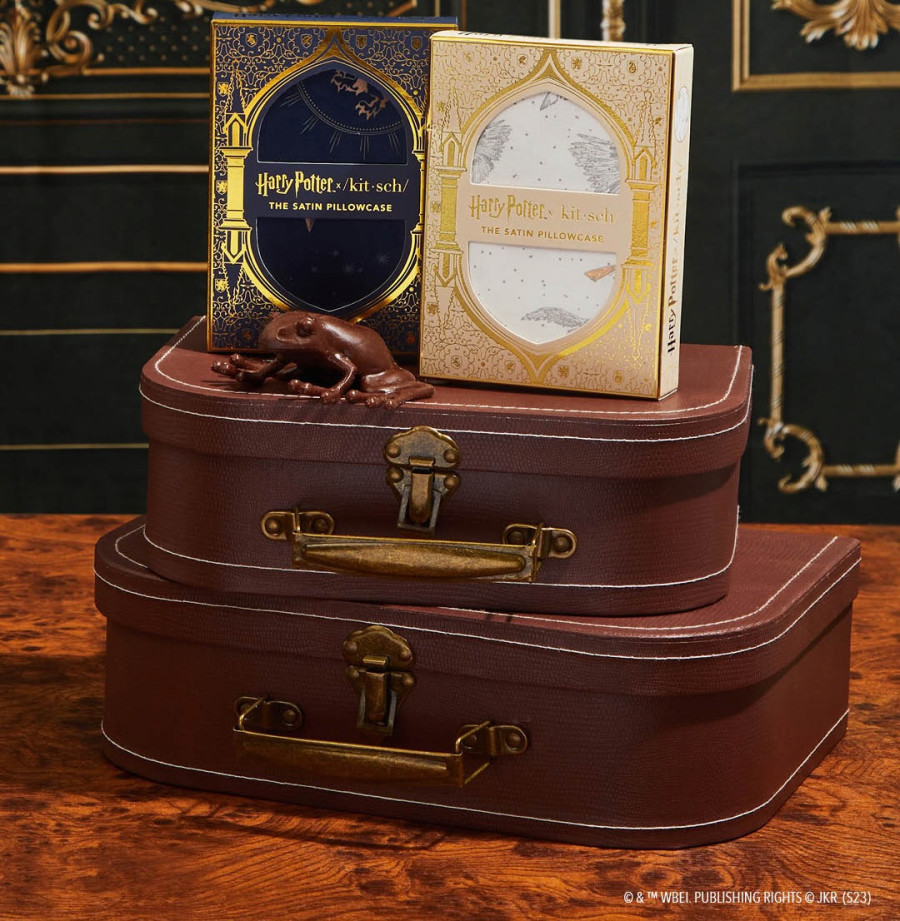 Kitsch has lots to offer. From bottle-free beauty products to pillowcases, the brand just keeps growing. Now Kitsch is revealing its Harry Potter collaboration with Warner Bros. Discovery Global Consumer Products.
Harry Potter x Kitsch includes several collectibles. Like Kitsch's best-selling satin pillowcases in two magical designs for $22 each. There's also a four-piece set of eco-friendly body wash bars featuring scents inspired by the franchise that costs $16.
It's important to act fast, though. This limited-edition collection is sure to disappear in a flash.
© Copyright Fashion Times 2023. All rights reserved.