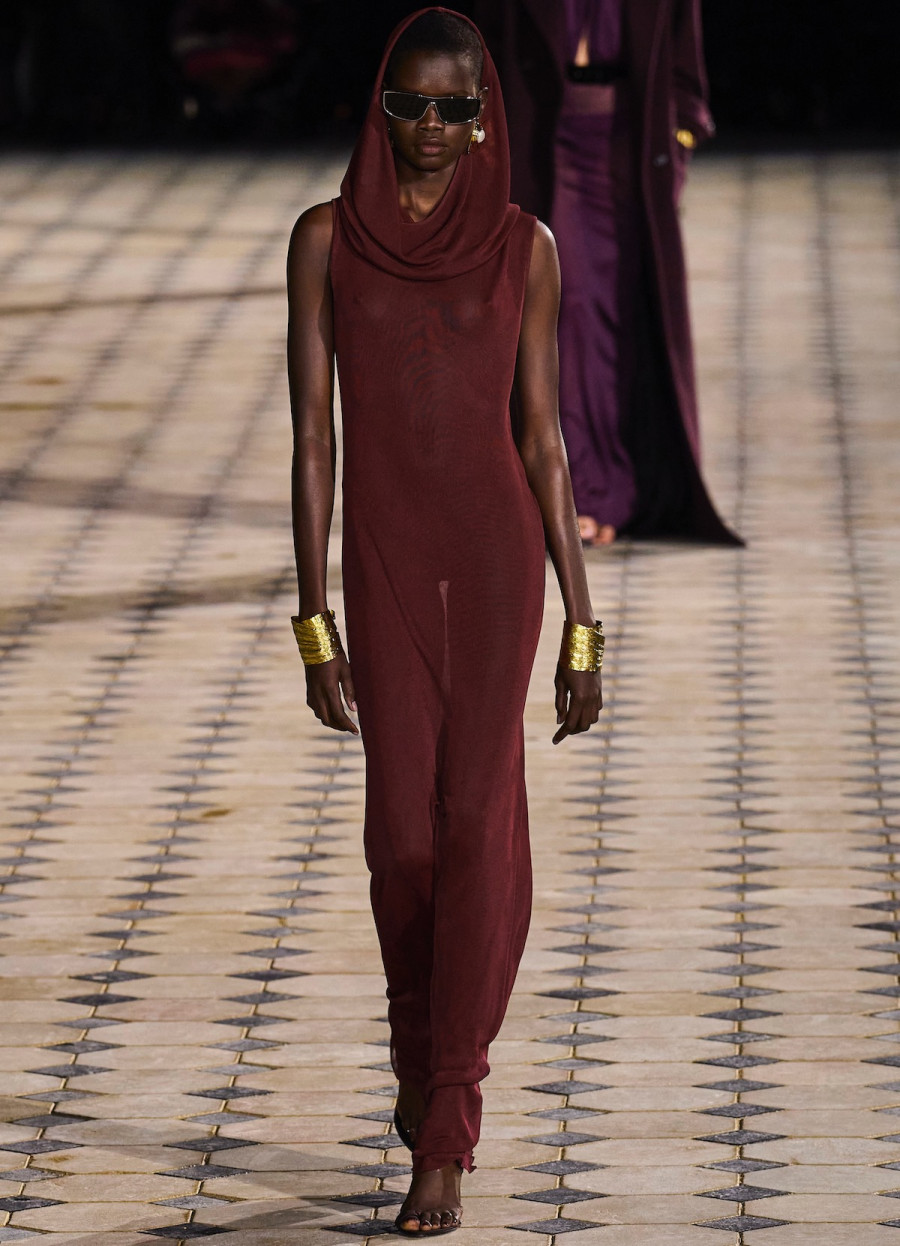 Saint Laurent is the epitome of luxury. The French fashion house's Spring 2023 collection definitely didn't disappoint. (Even though the color palette seems better suited to fall.) It was full of texture, delicate draping and, most notably, hoods. Hoods were featured on both dresses and tops providing an elegant upgrade to sleek silhouettes.
Saint Laurent isn't the only high-end label with hoods on the brain. Versace, Salvatore Ferragamo, ALAÏA and Alberta Ferretti all have hooded garments available. Prepare for sticker shock, though. These pieces range from $825 up to $3,190. Don't panic. If funds are a little low, there are some more reasonably priced alternatives. Both Mango and Zara have dresses under $60. Actually, Zara's rings in under $10. Diesel and Tibi are also well below the $1,000 mark.
It's an ideal time to invest in a hooded top or dress since they'll seamlessly transition to fall. Which is another way to justify laying down some serious coin.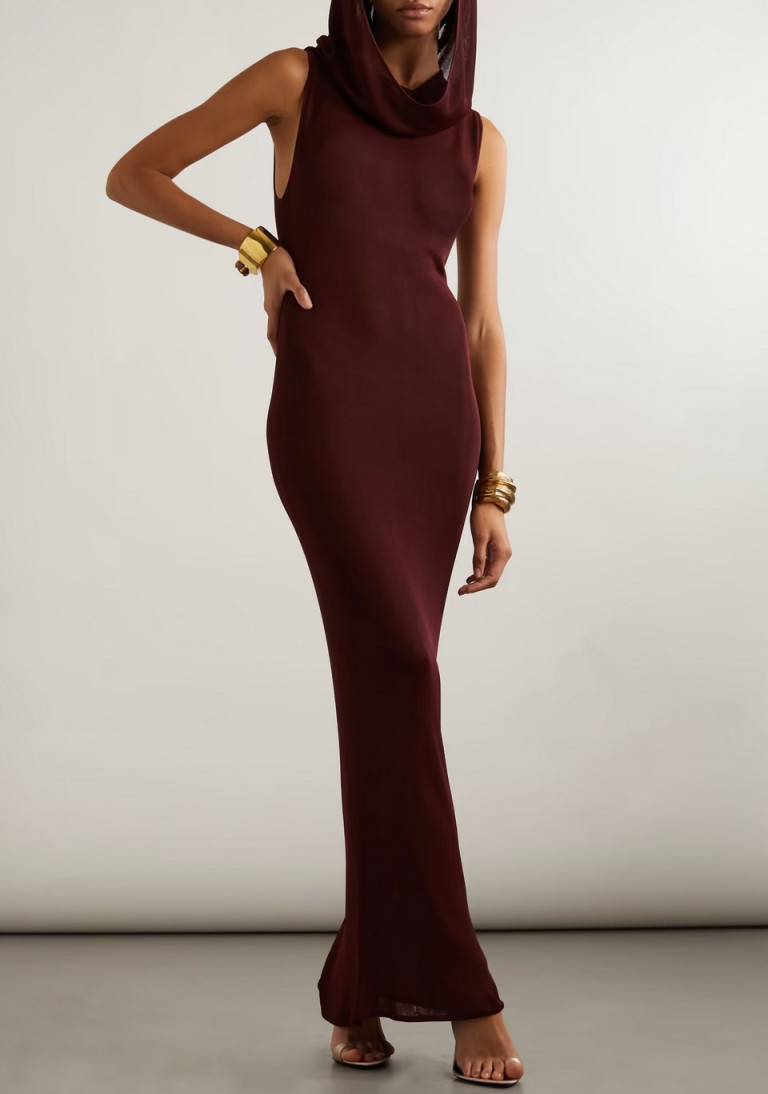 Saint Laurent Hooded Draped Knitted Maxi Dress, $3,190 at Net-a-Porter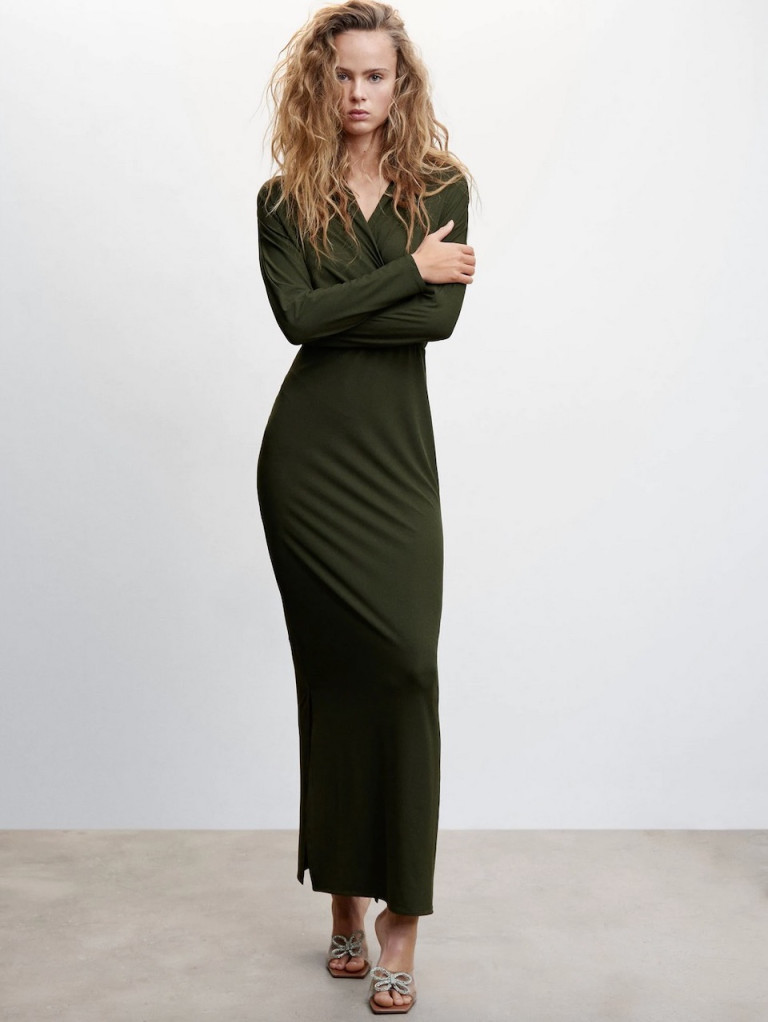 Mango Hooded Long Dress, $59.99 at Mango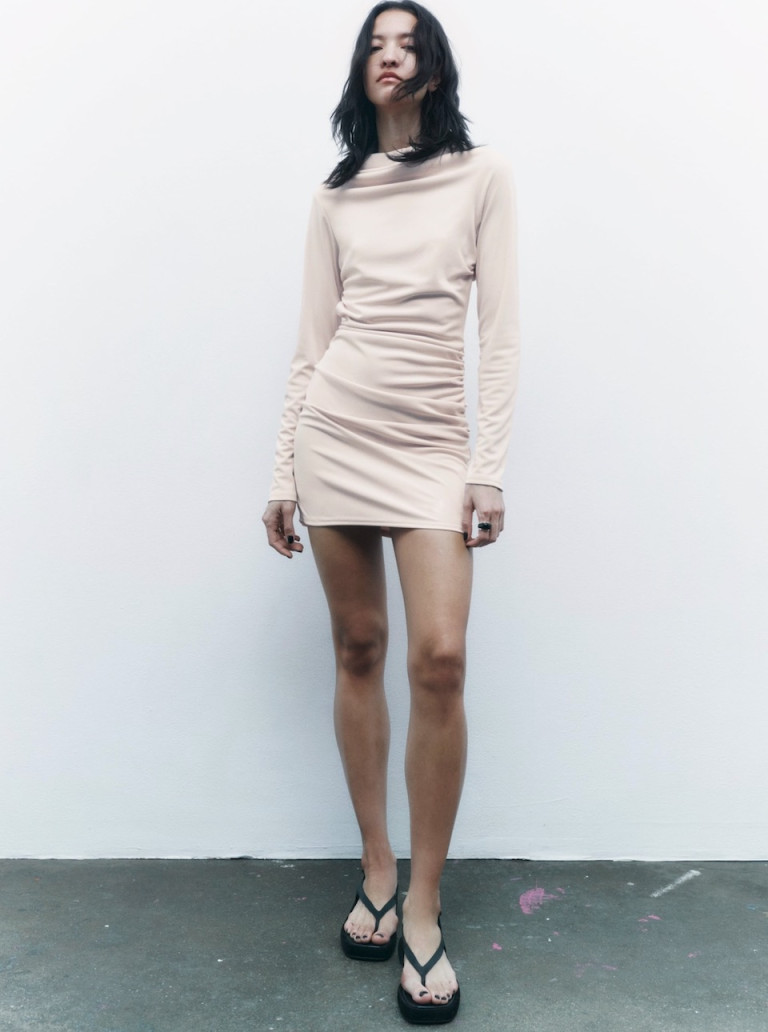 Zara Open Back Hooded Dress, $9.99 at Zara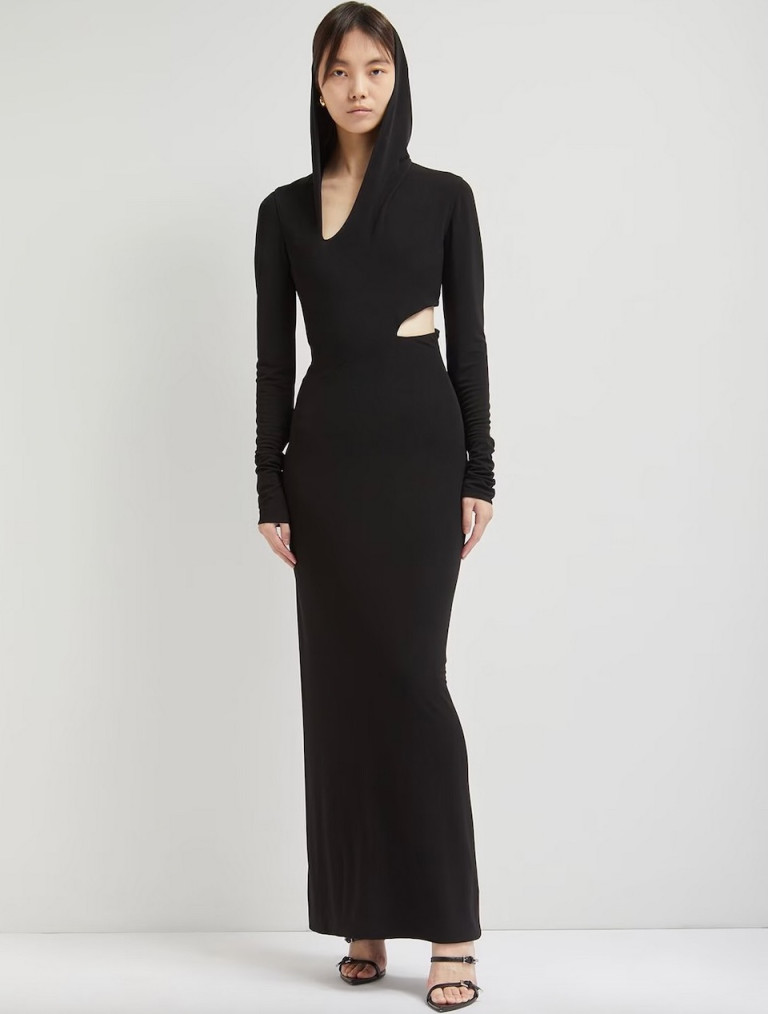 Versace Jersey Cutout Midi Dress w/Hood, $1,563 at Luisa Via Roma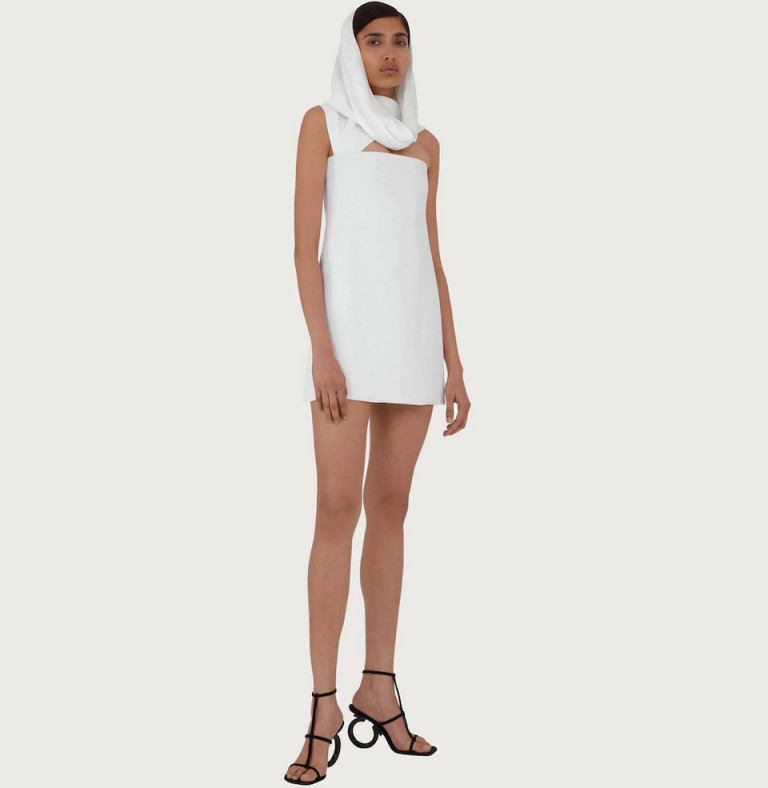 Salvatore Ferragamo Hooded Mini Dress, $2,400 at Salvatore Ferragamo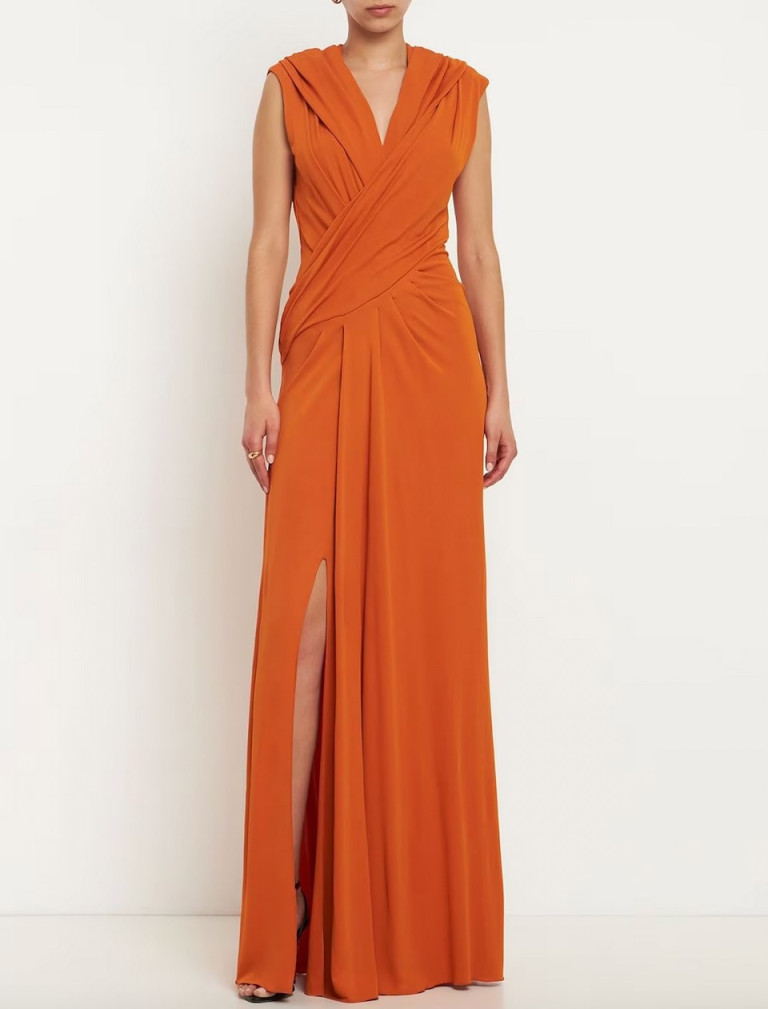 Alberta Ferretti Organza Jumpsuit w/Hood, $1,113 at Luisa Via Roma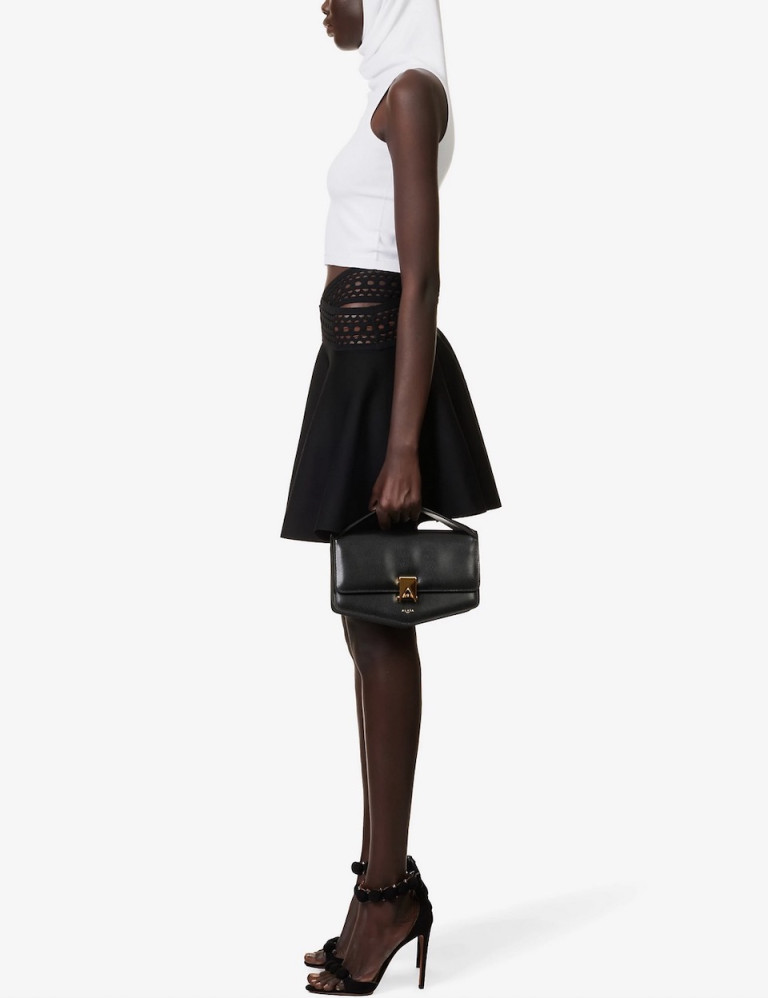 ALAÏA Slim-Fit Cropped Knitted Top, $825 at Selfridges
Diesel Black D-Mathilde Maxi Dress, $250 at SSENSE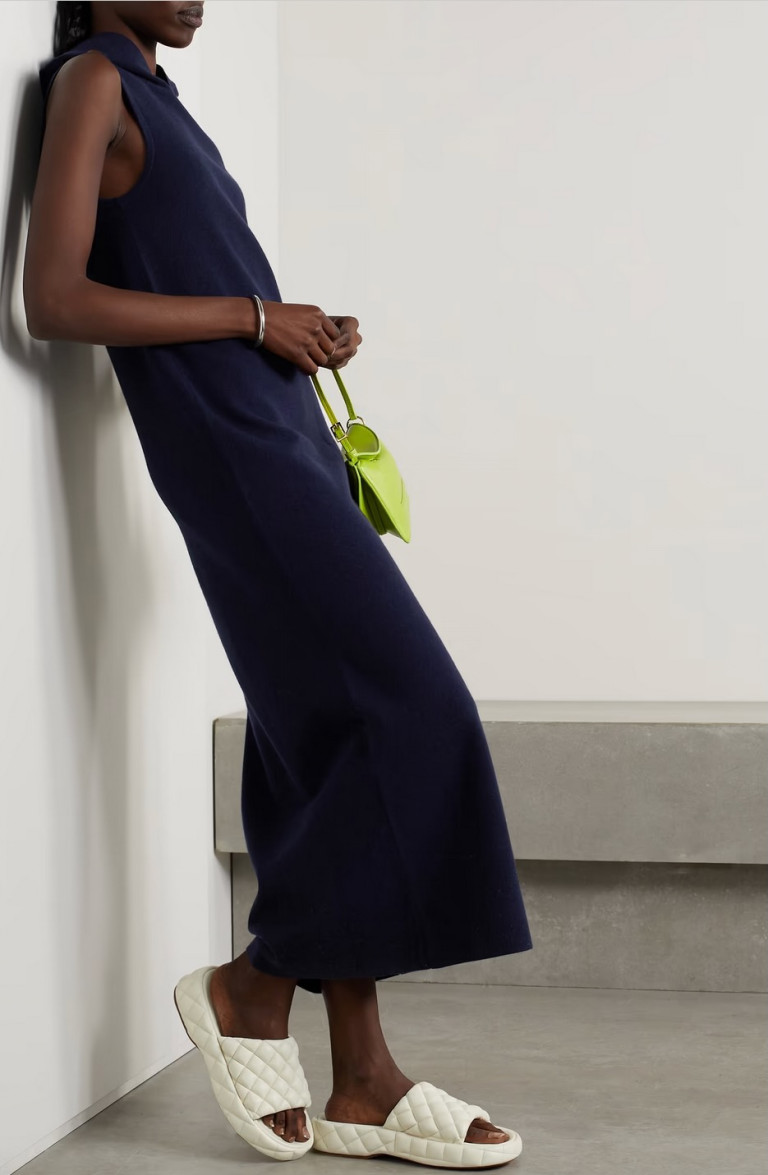 Tibi Hooded Stretch-Cashmere Maxi Dress, $660 at Net-a-Porter
© Copyright Fashion Times 2023. All rights reserved.