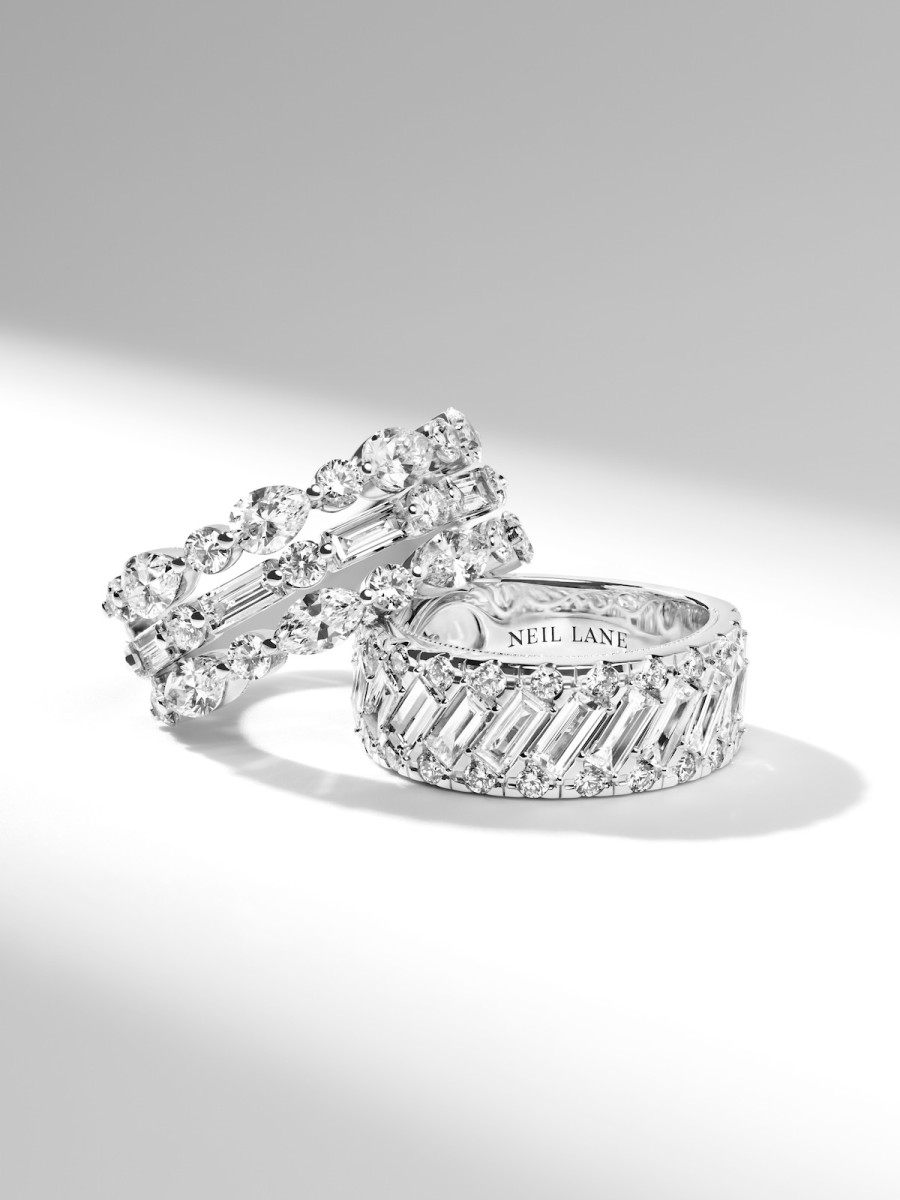 Neil Lane is one of the world's most famous jewelers. Celebrities frequently flash his creations on the red carpet. Now brides-to-be can show off some significant bling courtesy of Lane's latest collection.
Neil Lane Artistry revolves around eight independently certified lab-created diamond engagement rings and four wedding bands with more styles to come. The pieces are classic Lane with a twist boasting hidden halos, intricate bands and naked stone settings.
"As an artist, I find inspiration all over, and nothing gives me greater joy than innovating and trying something new," says Lane. "And for the past 13 years, I've had the pleasure of working with Kay to design collections that are inspired but also accessible to jewelry lovers across the country, not just Hollywood. With my new Artistry collection at Kay, we now offer an even larger variety for consumers to find something they'll love and cherish for a lifetime."
The Neil Lane Artistry collection is now available exclusively at Kay. Prices run between $799.99 and $18,499.99.
© Copyright Fashion Times 2023. All rights reserved.