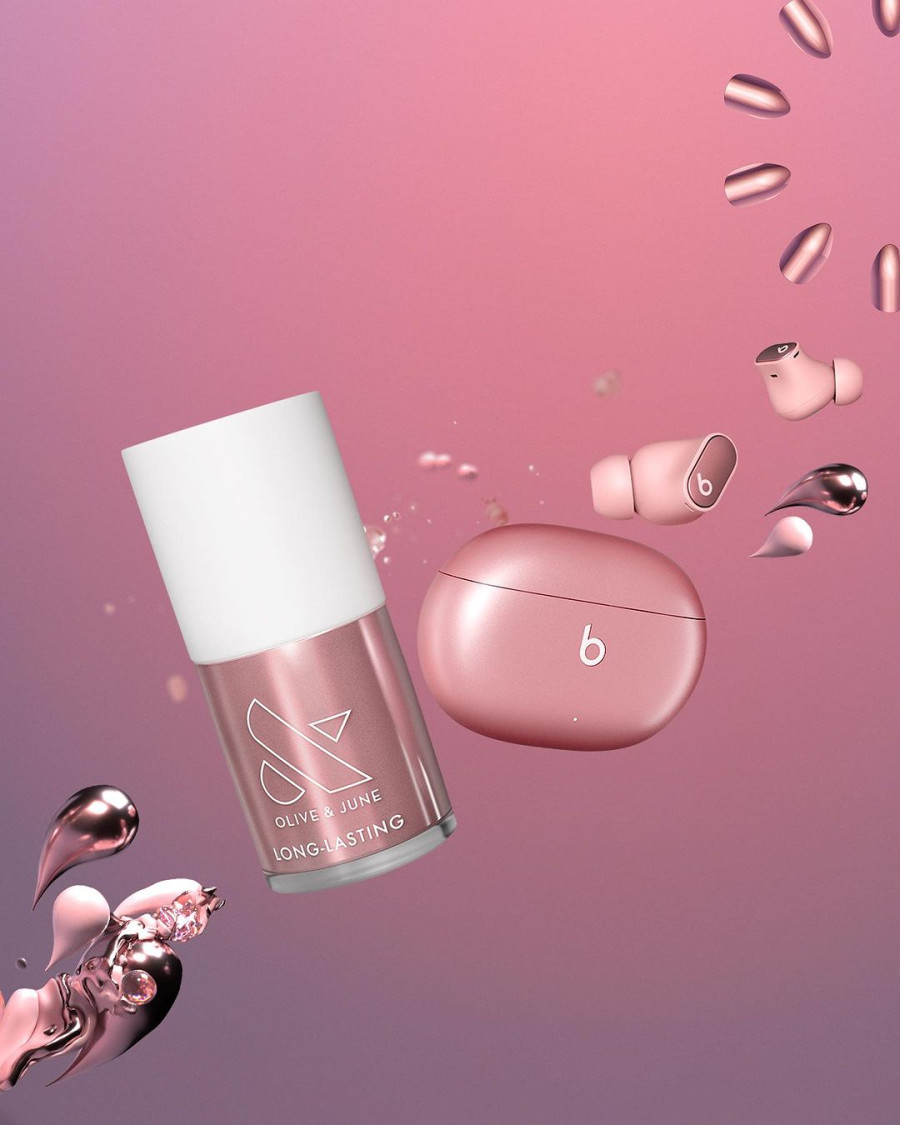 Coordinating your manicure with your outfit is nothing new. Coordinating your manicure with your earbuds? That's another story.
Nail brand Olive & June is about to make that dream a reality. It's partnering with Beats by Dre on a fresh collaboration pairing metal polishes and press-ons with Studio Buds +. The collab drops September 6. Perfect timing since metallics will definitely be trending come fall.
Sign up on Olive & June's website to receive email and text alerts so you won't miss a beat.
© Copyright Fashion Times 2023. All rights reserved.