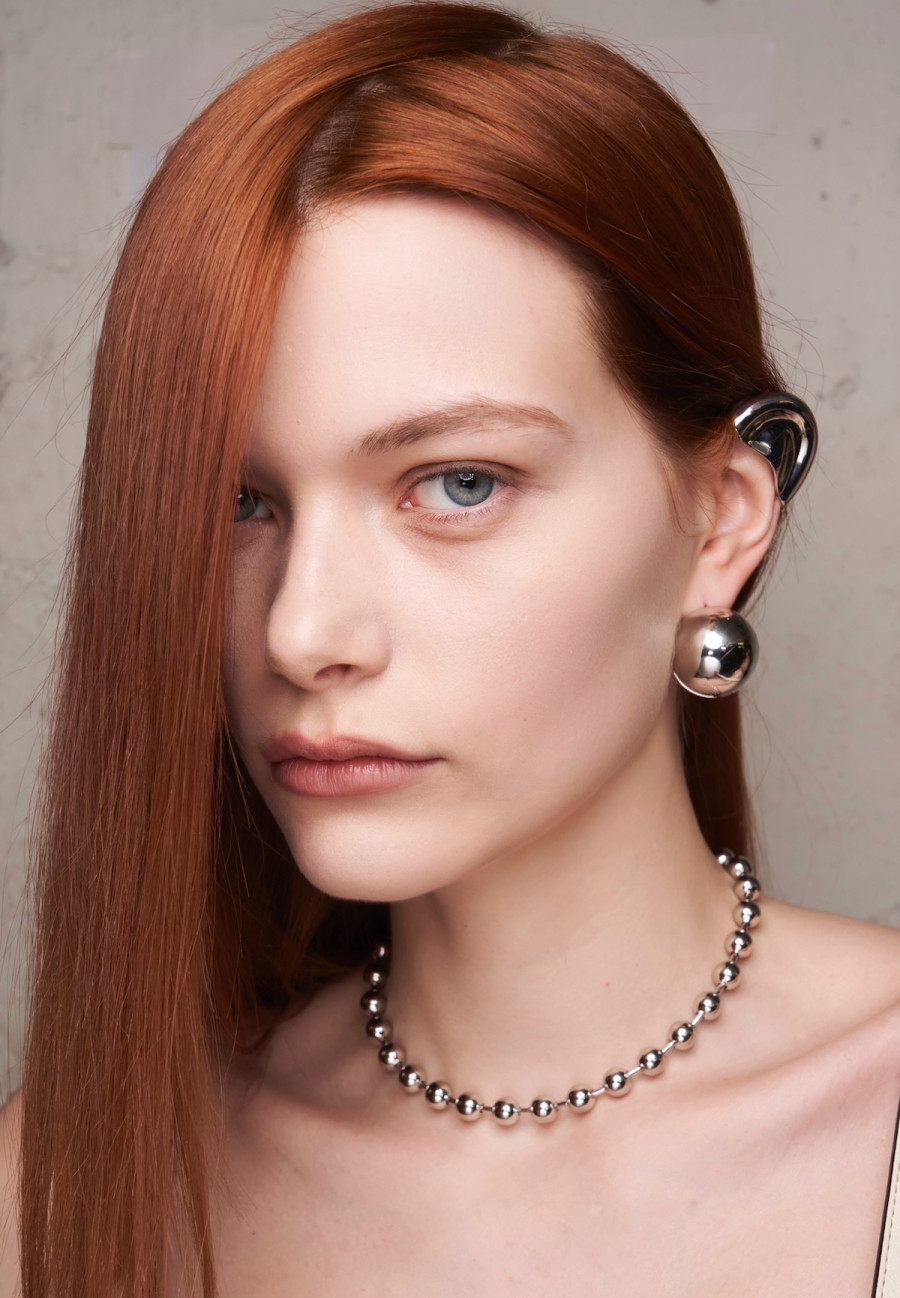 Fall equals pumpkins. There's no denying it. You can try to hide from it by climbing into the back of your closet where you store your winter wardrobe, which you'll need to move to the front of the closet soon, to no avail. There will still be spice pumpkin lattes and Halloween decor to contend with. At least we have pumpkin beauty products to see us through the season.
These products aren't fads, though. Sure, a few smell like pumpkin lattes and some even come in pumpkin-esque packaging. But they work wonders on your skin and hair. The benefits aren't restricted to fall, either.
Pumpkin actually has lots to offer. It's high in vitamins and antioxidants. Its enzymes are also great exfoliators. Making the fruit, yes fruit, truly delectable.
Here are the best pumpkin beauty products to use for fall and beyond.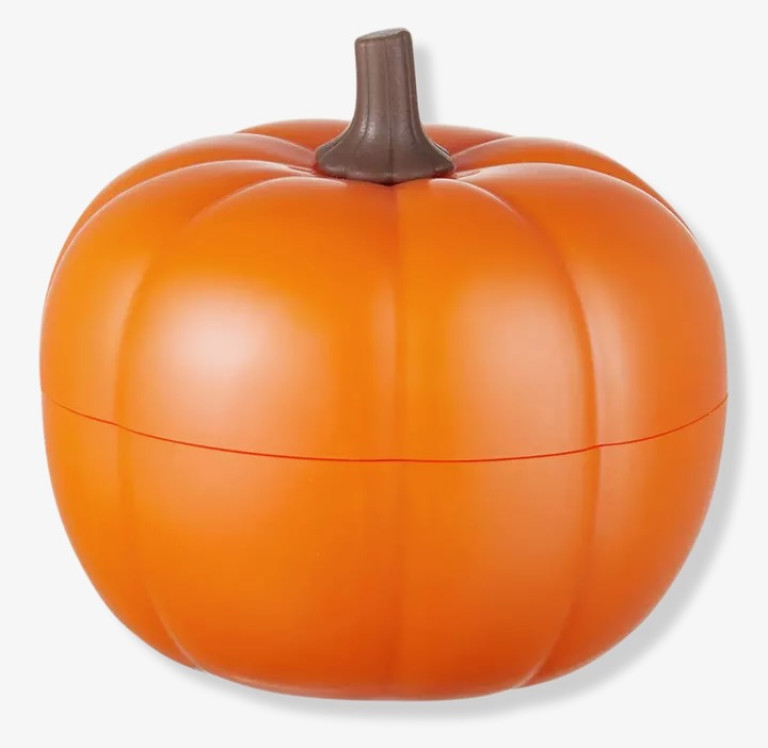 TONYMOLY Plump-kin Retinol Firming Eye Cream, $25 at Ulta Beauty
This super cute container houses a lightweight eye cream that cuts down on puffiness as it hydrates and brightens. It's all thanks to pumpkin extract that's high in vitamins and antioxidants plus ginger extract to encourage cell turnover while calming inflammation. There's even retinol to cut down on fine lines and wrinkles.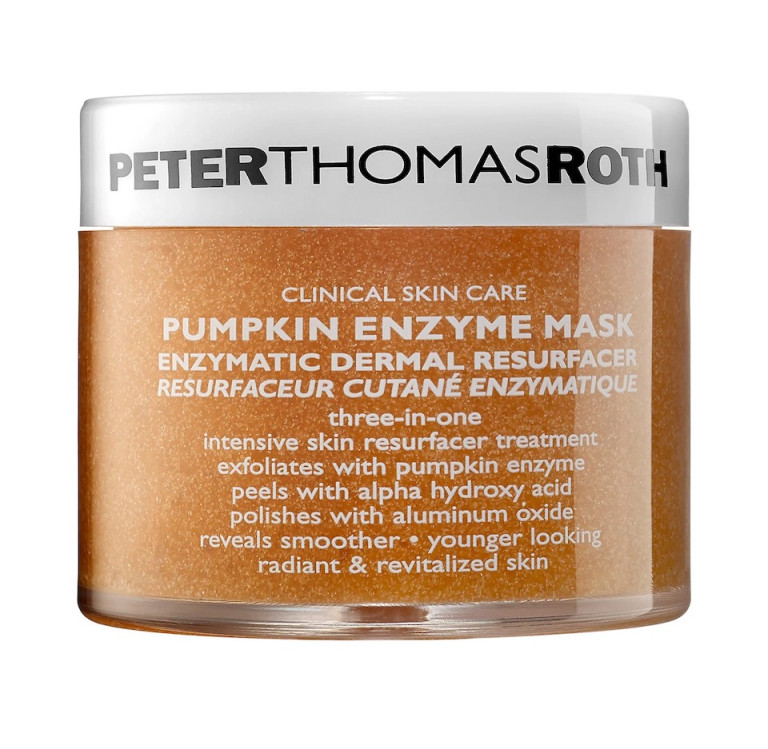 Peter Thomas Roth Pumpkin Enzyme Mask Enzymatic Dermal Resurfacer, $60 at Sephora
Peter Thomas Roth's mask is a triple threat. It exfoliates, peels and polishes. It accomplishes such a feat via pumpkin enzyme, alpha hydroxy acid and aluminum oxide crystals.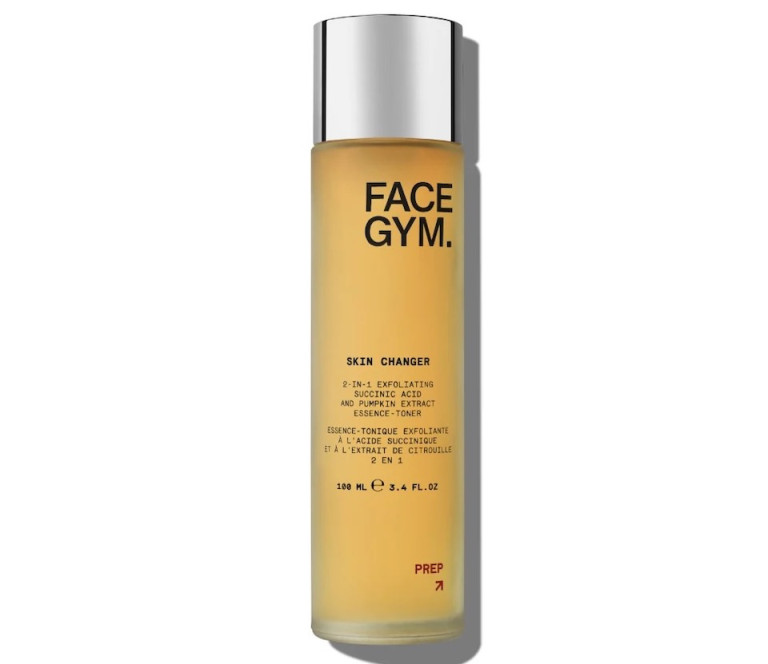 FaceGym Skin Changer 2-in-1 Exfoliating Essence-Toner, $55 at FaceGym
All it takes is one swipe to battle dullness, blemishes and dehydration. The formula pulls double duty as a toner and an essence. It relies on upcycled pumpkin extract to rejuvenate, 2 percent succinic acid to exfoliate and quince leaf extract to reduce the appearance of pores.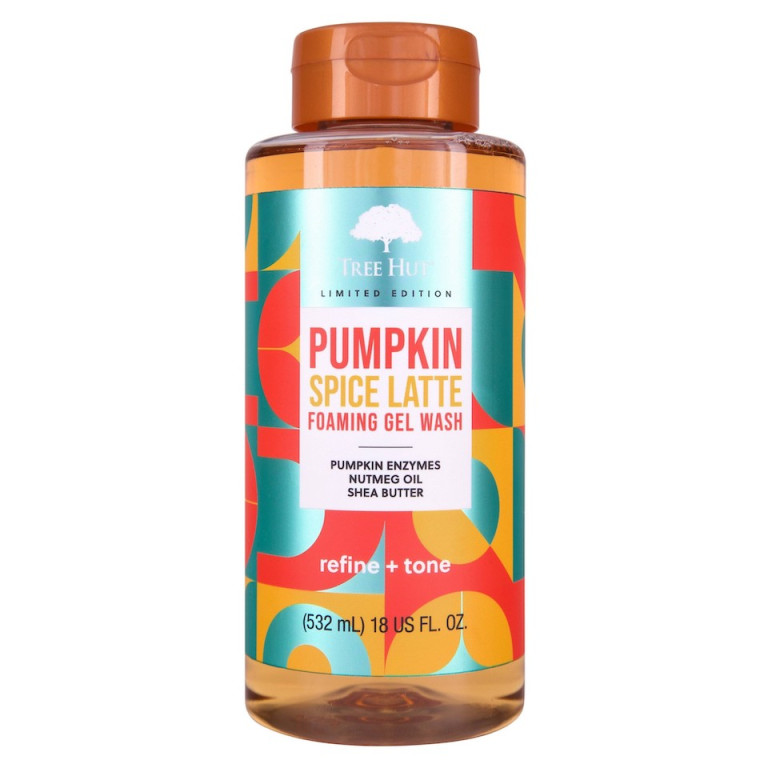 Tree Hut Pumpkin Spice Latte Body Wash, $7.99 at Target
Tree Hut's body wash not only smells like a pumpkin spice latte, it actually has pumpkin in it. Pumpkin enzymes along with shea butter and nutmeg oil deliver soft and smooth skin. Just squeeze on a bath pouf, lather up and rinse.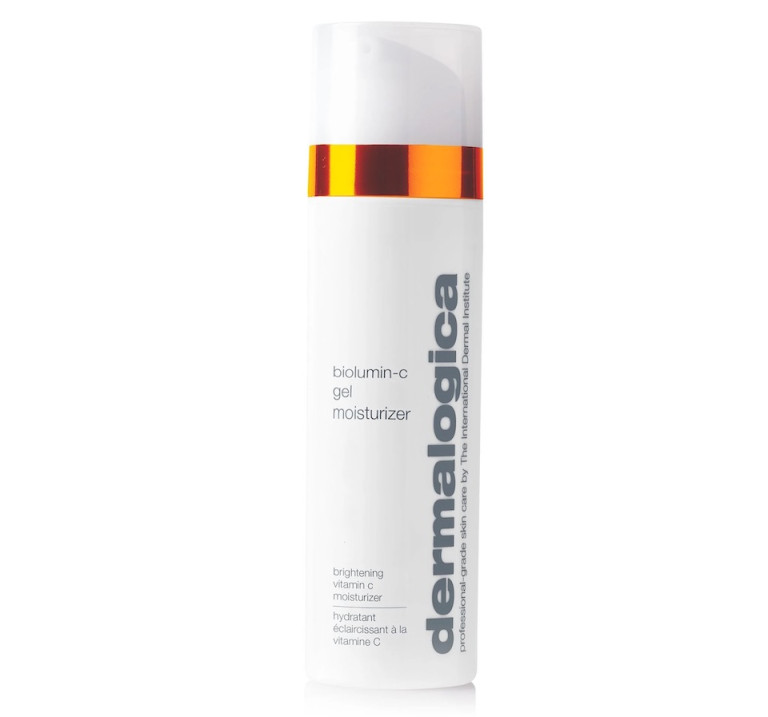 Dermalogica Biolumin-C Vitamin C Gel Moisturizer, $69 at Dermalogica
Pumpkin enzymes and phytic acid join forces to exfoliate in this gel moisturizer. There's also squalane and five different types of hyaluronic acid for maximum hydration. Meanwhile, a highly-stable vitamin C complex delivers brighter skin and improved barrier defense.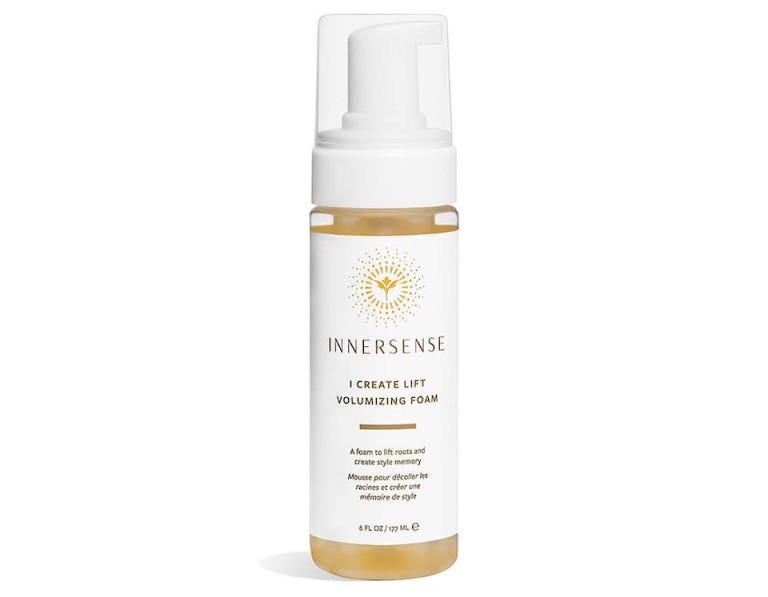 Innersense Organic Beauty I Create Lift Volumizing Foam, $28 at Ulta Beauty
A weightless styling foam that lifts roots and creates style memory? Yes, please. Sugarcane and pumpkin seed combine with aloe vera and honey to boost volume, shape and sculpt. Use on wet or dry locks.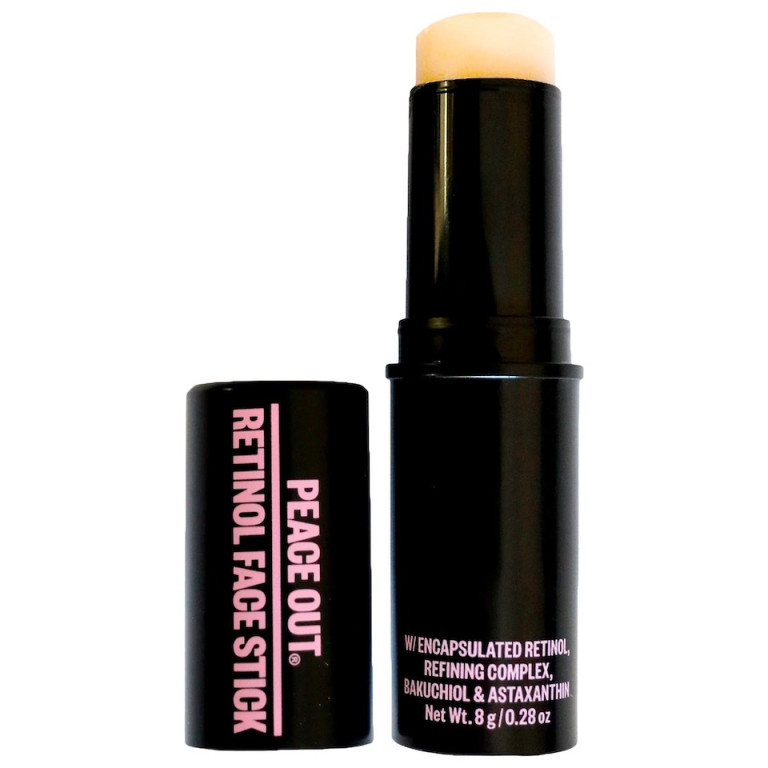 Peace Out Retinol Face Stick, $34 at Sephora
Soften the appearance of everything from fine lines to wrinkles with this easy-to-use stick. It boasts both a 3 percent encapsulated retinol blend and bakuchiol to get the job done. While a fruit enzyme blend featuring papaya and pumpkin enzymes targets pores to reveal brighter skin.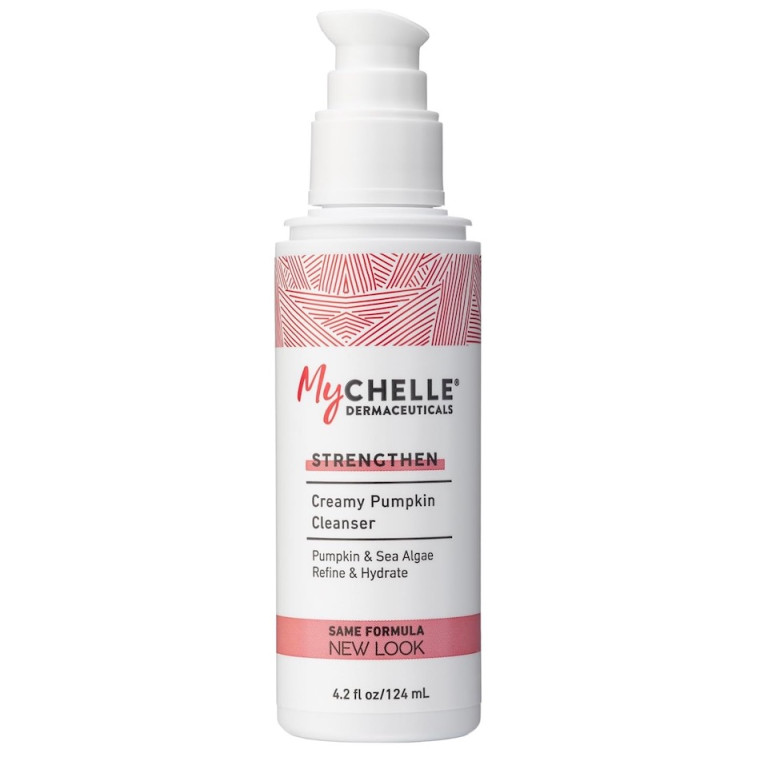 MyCHELLE Dermaceuticals Creamy Pumpkin Cleanser, $17.99 at MyCHELLE Dermaceuticals
Looking for a gentle cleanse? Meet your new BFF. This face wash has vitamins and exfoliating enzymes from pumpkin plus sea algae to refine and smooth complexions. It's suitable for all skin types and has no problem getting rid of dirt, impurities and makeup.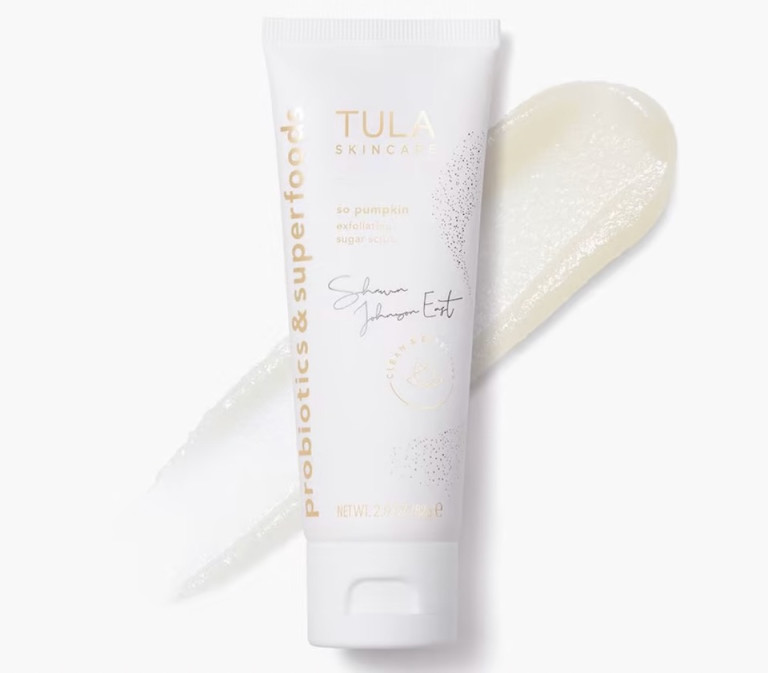 TULA x Shawn Johnson East So Pumpkin Exfoliating Sugar Scrub, $36 at TULA Skincare
What's sweeter than a sugar scrub? Why a pumpkin sugar scrub, of course! The gentle scrub polishes away all that buildup, debris and excess oil. The pumpkin comes into play to soften skin, while fruit enzymes unclog pores. Oh, and it smells like pumpkin spice.
© Copyright Fashion Times 2023. All rights reserved.