Reese Witherspoon has reflected on her past fashion choices in a funny new video shared on her Instagram page.
"Let's review some looks, shall we?" the 46-year-old actress captioned her clip Wednesday as Meghan Trainor's "Made You Look" played in the background.
"First one is this green number. She's like a gift," the "Legally Blonde" actress said about an outfit that she wore to the 1996 "Romeo and Juliet" Hollywood premiere. Her look was capped off with a masquerade mask and thigh-high boots. She graded her look with a "B" because she was chewing a gum when the photo was taken.
The next photo shows Witherspoon sporting an excited look as she walked the red carpet in the 90s wearing a black skirt and a cropped top with a satin belt and wine-red lipstick.
"I'm not sure what color of lipstick I am wearing here," she said. "It's just no good." The "Cruel Intentions" actress star graded the look "B minus."
The next picture shows Witherspoon in a "classic" outfit – a beige button-up long-sleeved shirt, jeans, pearl earrings and a leather shoulder bag.
"I'm liking this. The pearls: she's a little too young for pearls," she said. "She's a 'little old lady' but that's okay. I'm gonna give her an 'A,'" Witherspoon said before tossing the photo and proceeding to the next one.
Next, the "Where the Crawdads Sing" producer held a more recent photo that featured her in a monochromatic red suit, which she paired with a small leather bag and black heels.
"Red on red with a red shoe. Okay," she said about the look. "That's the thing. This is gonna impress us."
The "Home Again" actress also showed a photo of her walking with her close friend and "Jurassic Park" actress Laura Dern.
"C'mon. Who are these Christmas cuties," she said.
In the photo, Witherspoon donned a black turtleneck, plaid skirt and a pair of black boots while Dern wore a red suit and white tee shirt.
"Dern and Witherspoon out for Christmas lunch –10 out of 10. Dern, call me," she said before giving the look an "A plus."
In the comments section, Chelsea Handler wrote, "You're wearing the same outfit in this video as you were when you were 16, Nancy."
Witherspoon told Handler that she loves "a classic look."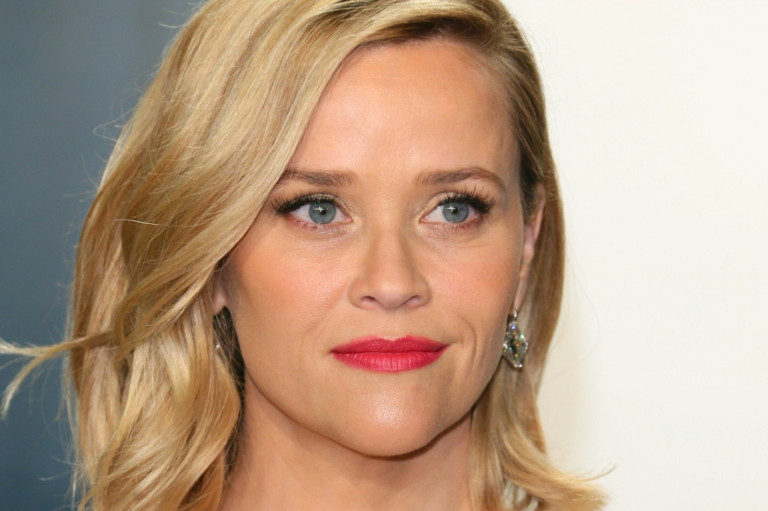 © Copyright IBTimes 2023. All rights reserved.