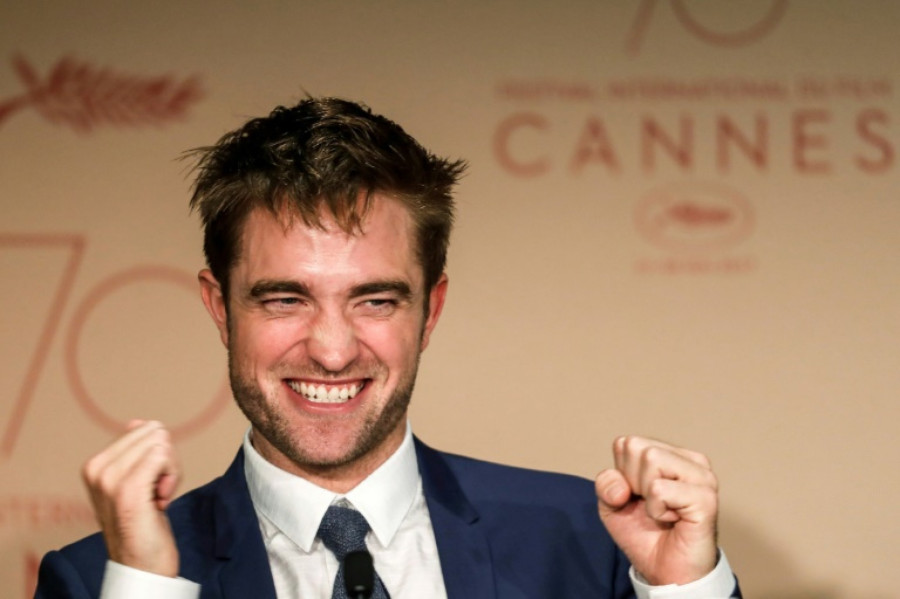 KEY POINTS
Robert Pattinson and Suki Waterhouse exchanged loving gazes when they walked the red carpet in Giza, Egypt, Saturday
The couple had been avoiding red-carpet events together before the Dior Men Fall 2023 show
Pattinson and Waterhouse have been dating for four years
Robert Pattinson and his girlfriend, Suki Waterhouse, just made their red carpet debut.
Pattinson, 36, and Waterhouse, 30, who have been dating for four years, walked the red carpet together at the Dior Men Fall 2023 show in Giza, Egypt, Saturday. The couple exchanged sweet and loving gazes as they posed for photographers, Page Six reported.
The "Batman" star looked dapper in a cream-colored suit and brown turtleneck.
Waterhouse was gorgeous in her purple dress with sheer overlay. The model completed her look with a bold red lip and strappy black heels.
The duo first sparked romance rumors in 2018 when they were photographed packing on PDA in London. They were reportedly "very affectionate," with the "Twilight" star holding the "Melrose Meltdown" singer in his arms.
"Along the way, they were very close and cuddled and kissed many times," an anonymous eyewitness told E! News at the time. "Robert was very affectionate to her and had his arm around her the whole way and Suki reciprocated by holding his hand and kissing it."
The eyewitness added, "They were very loved up and close. Robert stroked Suki's hair and gave her another loving kiss."
Two years later, an insider claimed to E! News that Pattinson and Waterhouse's relationship had gotten more serious. They reportedly quarantined together amid the coronavirus pandemic.
"Rob and Suki have definitely discussed getting engaged but are in no rush," the unnamed source claimed in 2020. "Suki is not pressuring him, and they are both very committed to each other."
Pattinson and Waterhouse have maintained a low profile throughout their relationship. The actor previously said it was their decision to keep their romance private.
"If you let people in, it devalues what love is," he told The Sunday Times in 2019. "If a stranger on the street asked you about your relationship, you'd think it extremely rude. If you put up a wall it ends up better."
Pattinson added, "I can't understand how someone can walk down the street holding hands, and it's the same as when I do it and a hundred people are taking your photo. The line between when you're performing and when you're not will eventually get washed away and you'll go completely mad."
GQ, which interviewed Pattinson in April 2020, noted in its piece that the actor was in London with his girlfriend and that they were staying in the apartment that the "Batman" production rented for him.
Pattinson also mentioned Waterhouse in his March 2022 cover interview for GQ, recalling a moment where she teased him when their repairman turned out to be a DC Comics fan.
"He just randomly started talking about what a DC fan he is. And I'm sitting there facing the other direction, and my girlfriend just keeps continuing the conversation with him," Pattinson said. "And I'm looking at her, like, 'Shut the f--- up! Why are you doing this to me?' She was very entertaining. Just talking to an obsessive fan."
© Copyright IBTimes 2023. All rights reserved.