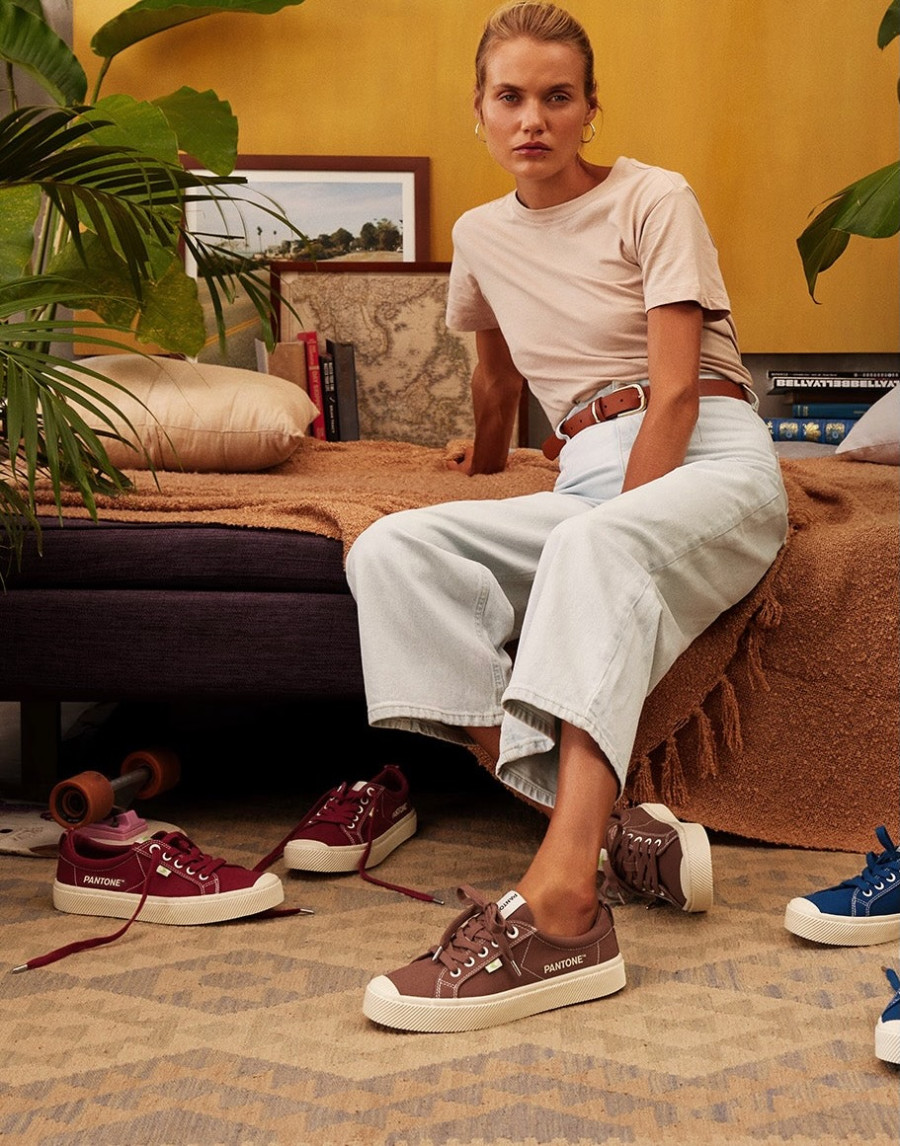 Every fashion fan knows Pantone. That's because the brand is behind the Color of the Year proclamations that dictate which hue we'll see everywhere. So if you're looking for a little guidance on which shades to sport this autumn, look no further.
In a concerted effort to make shopping for fall sneakers a cinch, eco-friendly sneaker label Cariuma just teamed up with Pantone on a seasonally appropriate collection. From navy peony to ruby wine to greenbriar, The OCA Low sneakers will add a colorful kick to any ensemble.
The collection comes in men's and women's sizes and runs $89 a pop. Buy a couple of pairs so you can switch up your look all season long. If you're hesitant about springing for multiples, let the fact that the shoes are 100 percent vegan and made with organic cotton, natural rubber and recycled materials justify the added expense. Plus, Cariuma plants two trees in the Brazilian rainforest for every pair you buy.
© Copyright Fashion Times 2023. All rights reserved.