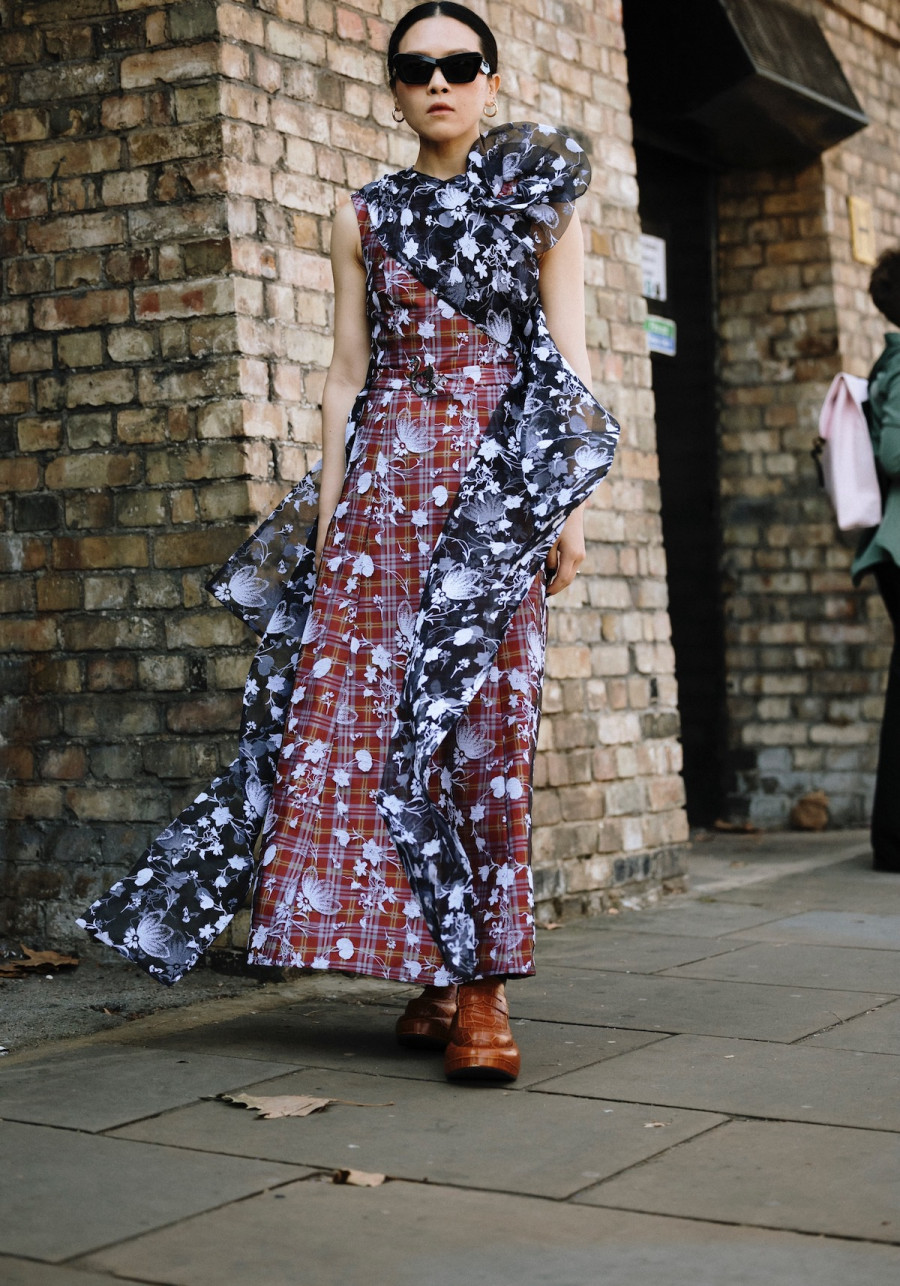 London street style has an eclectic reputation. More so than New York, Milan or Paris. Not that anyone's complaining. Fortunately, London Fashion Week Spring 2024 street style lives up to expectations.
Obviously, plaid comes into play. But these aren't your typical tartans. There are plenty of multi-patterned skirts and dresses. Sometimes plaid is paired with other prints, like florals. Denim is also on deck. Frequently in double and triple takes. And oftentimes not in the same shade or even the same wash.
In case you're wondering, it's apparently sock season. Not just your standard athletic set you sport with sneakers. No, these socks are designed to make a statement. We're talking knee-highs, colorful scrunched pairs and short frilly white versions. Yes, they're even worn with sandals.
Ready to see what London Fashion Week Spring 2024 street style has to offer? Prepare to take notes because the models and attendees are serving up tons of sartorial inspo across the pond.