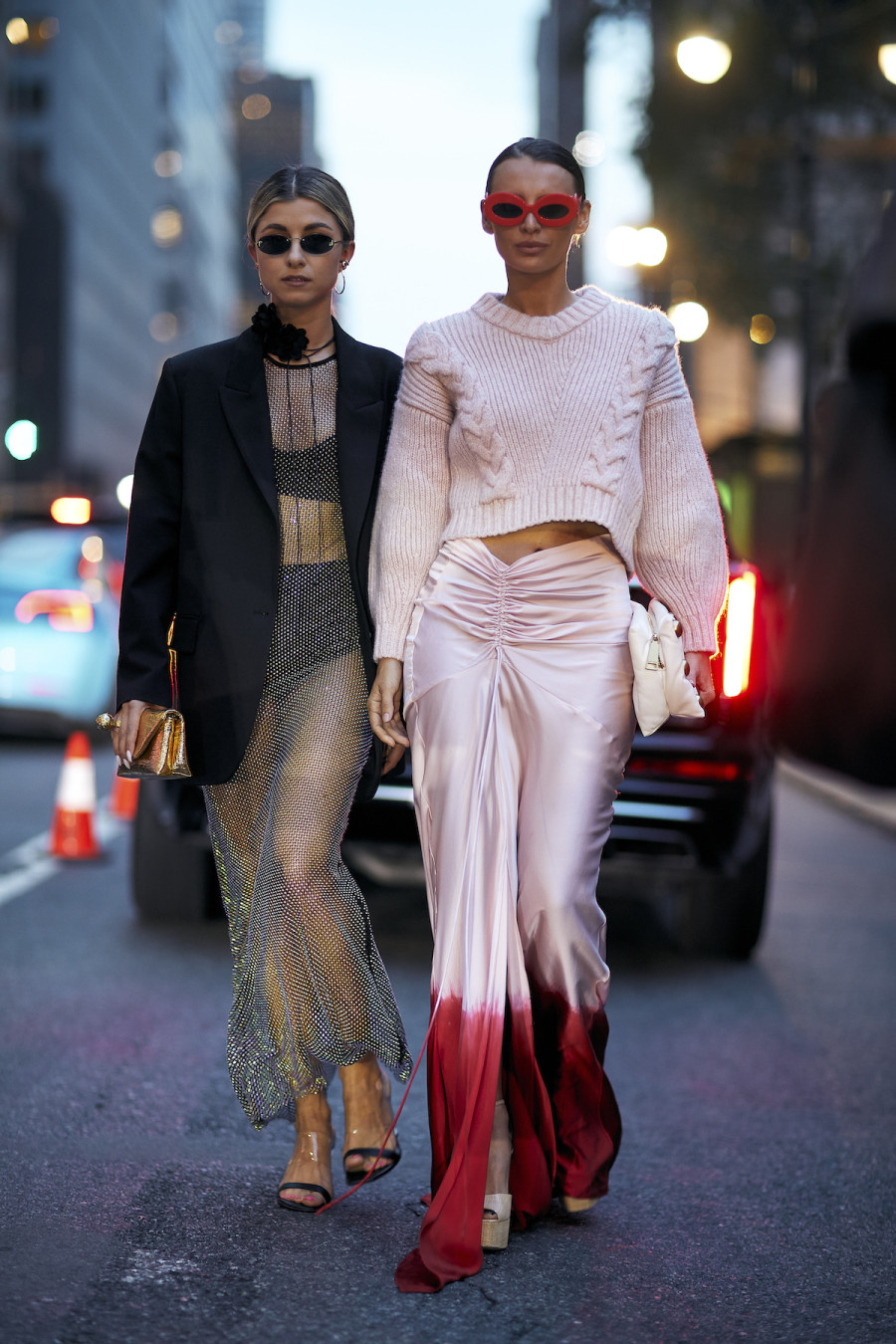 New York Fashion Week Spring 2024 street style is always an adventure. You never know what you're going to get. Sometimes models keep their off-duty looks simple. Sometimes they go all out.
Then there are the attendees. A handful are keeping the quiet luxury trend going. Many dressed to make more of a (street style) statement. Now that the wrong shoe theory has been revealed, footwear choices seem more logical. Although there are several instances of treating metallics as neutrals. See all the flashy silver shoes.
Leather is everywhere. There's also plenty of skin. And we're not just talking midriffs. Bermuda shorts are a surprising development.
Ready for some inspo? Keep reading to see all the captivating street style looks from New York Fashion Week Spring 2024.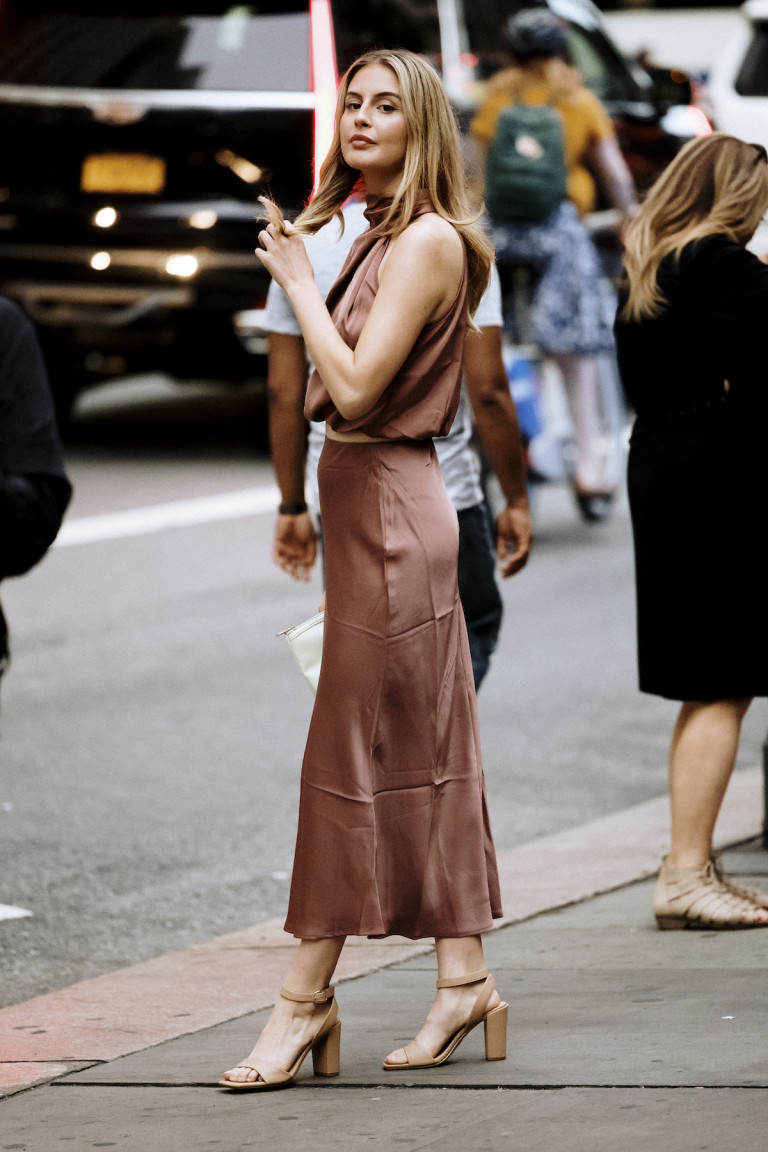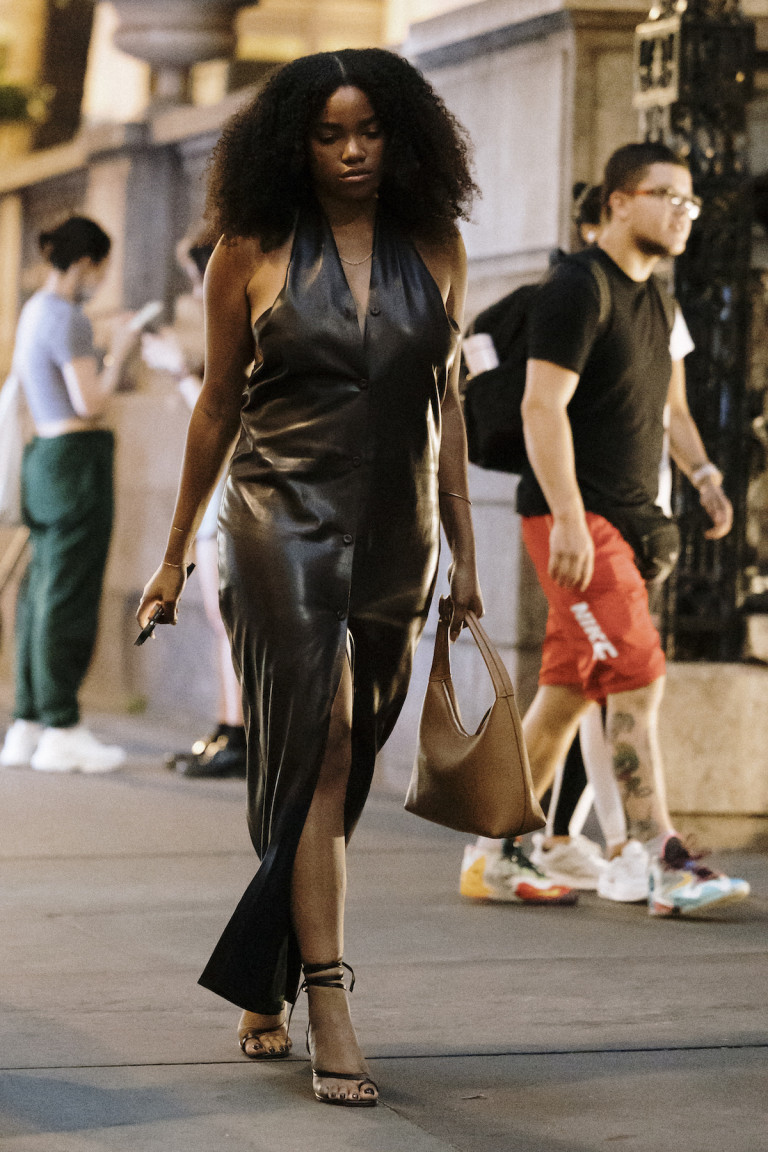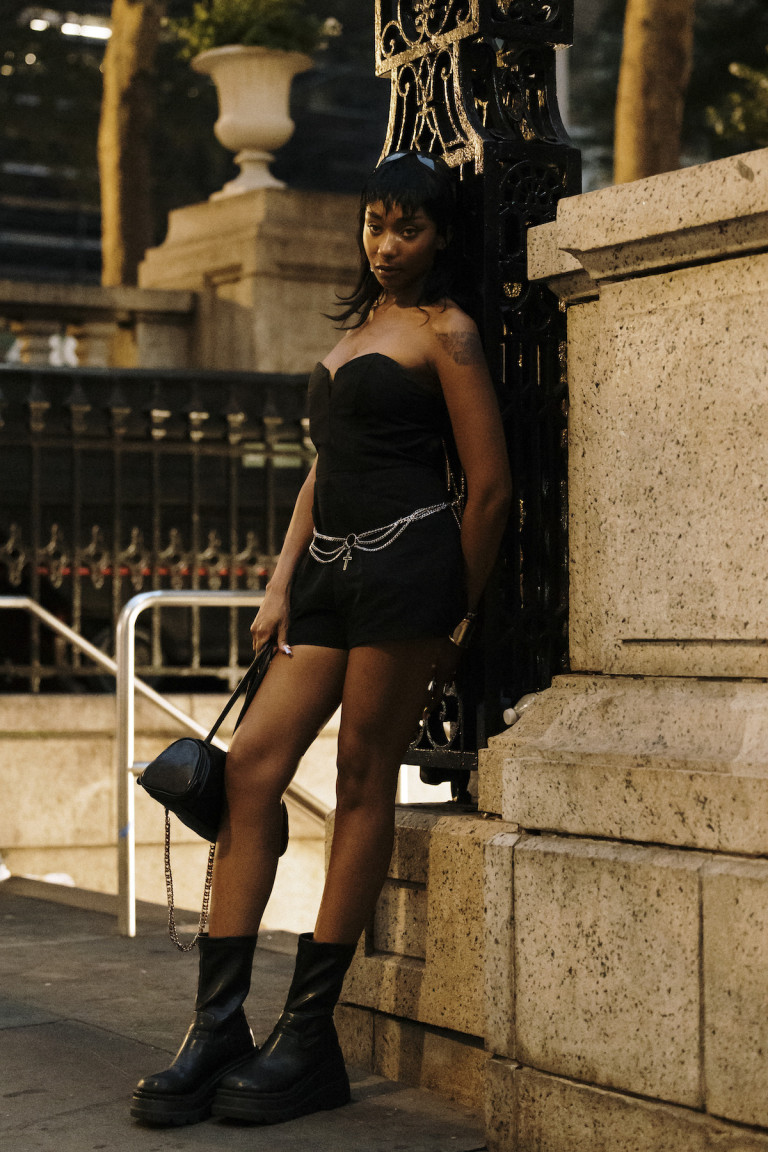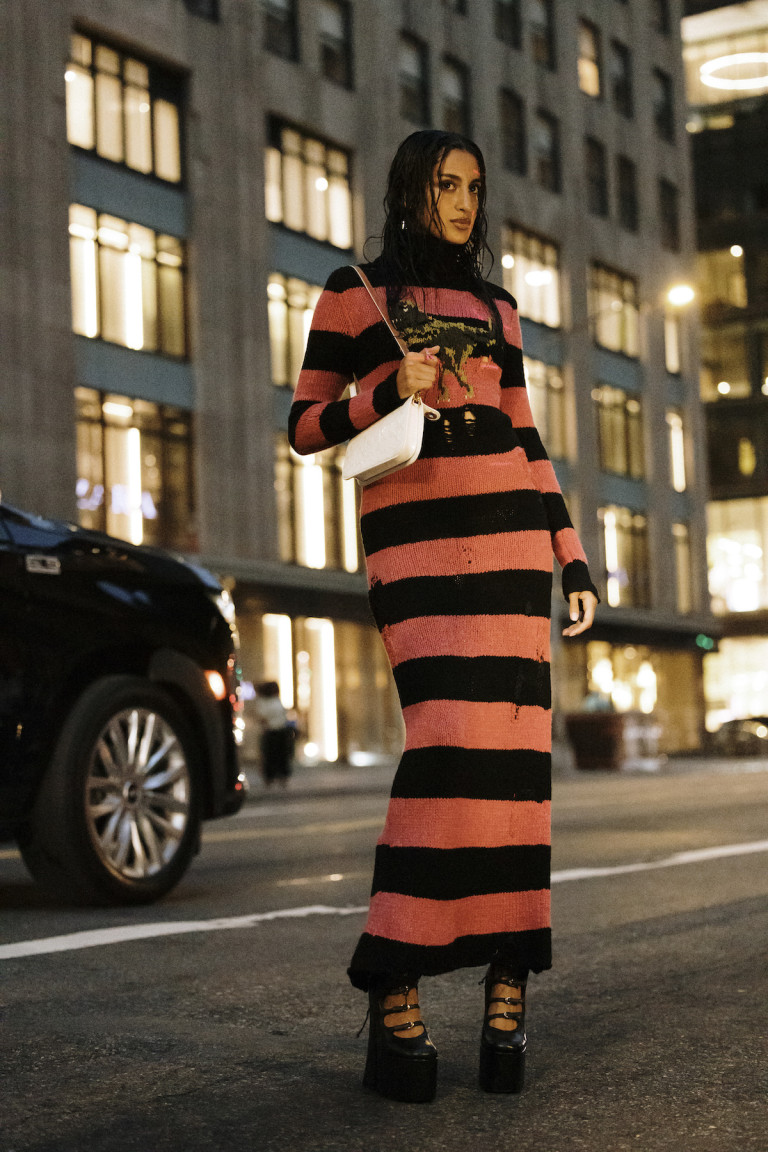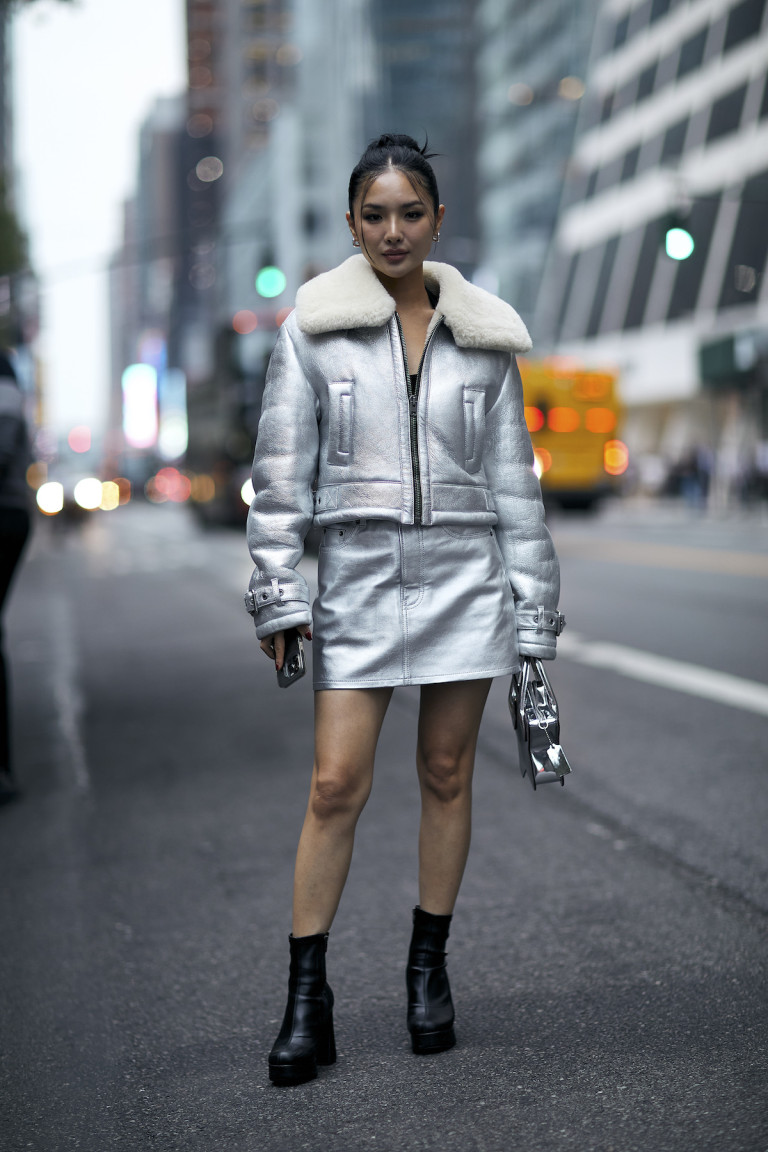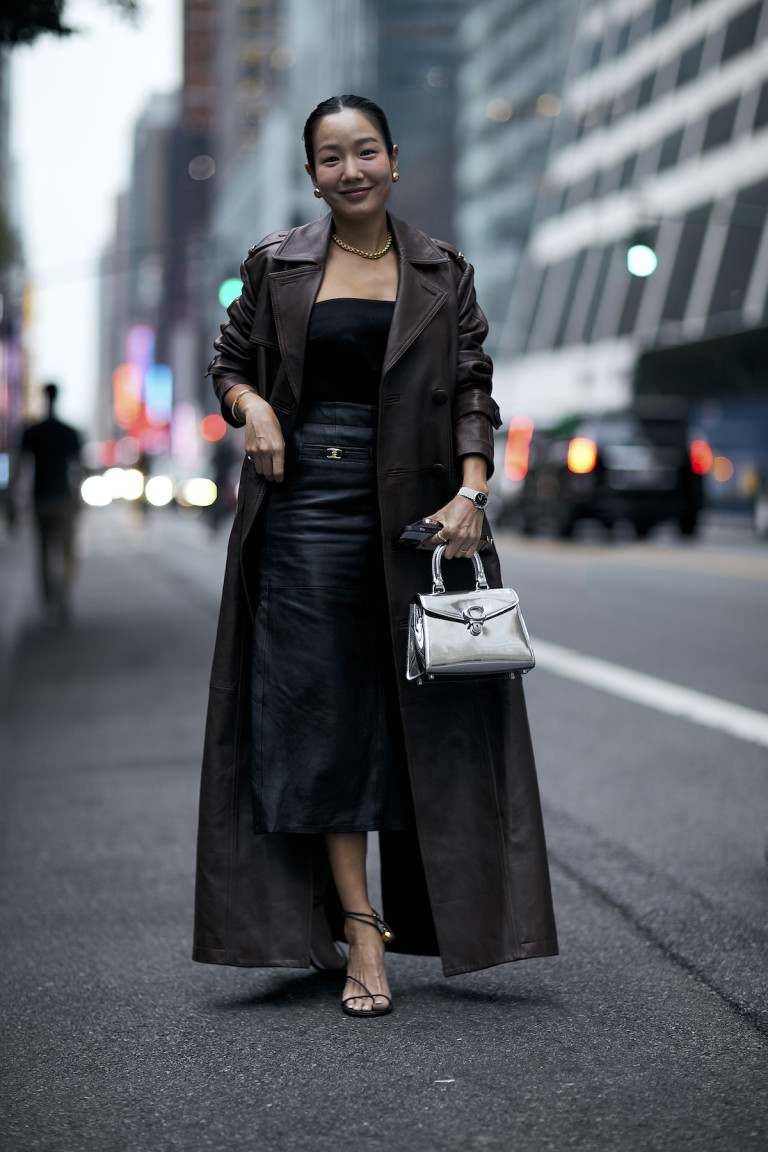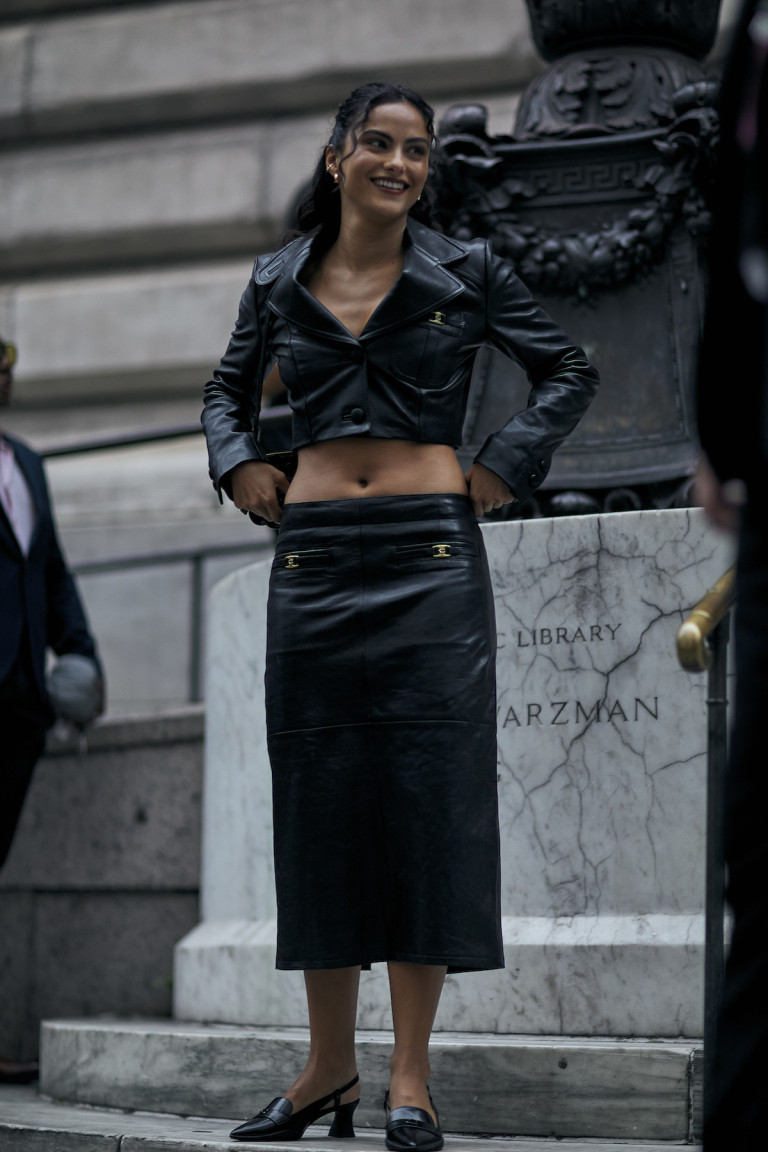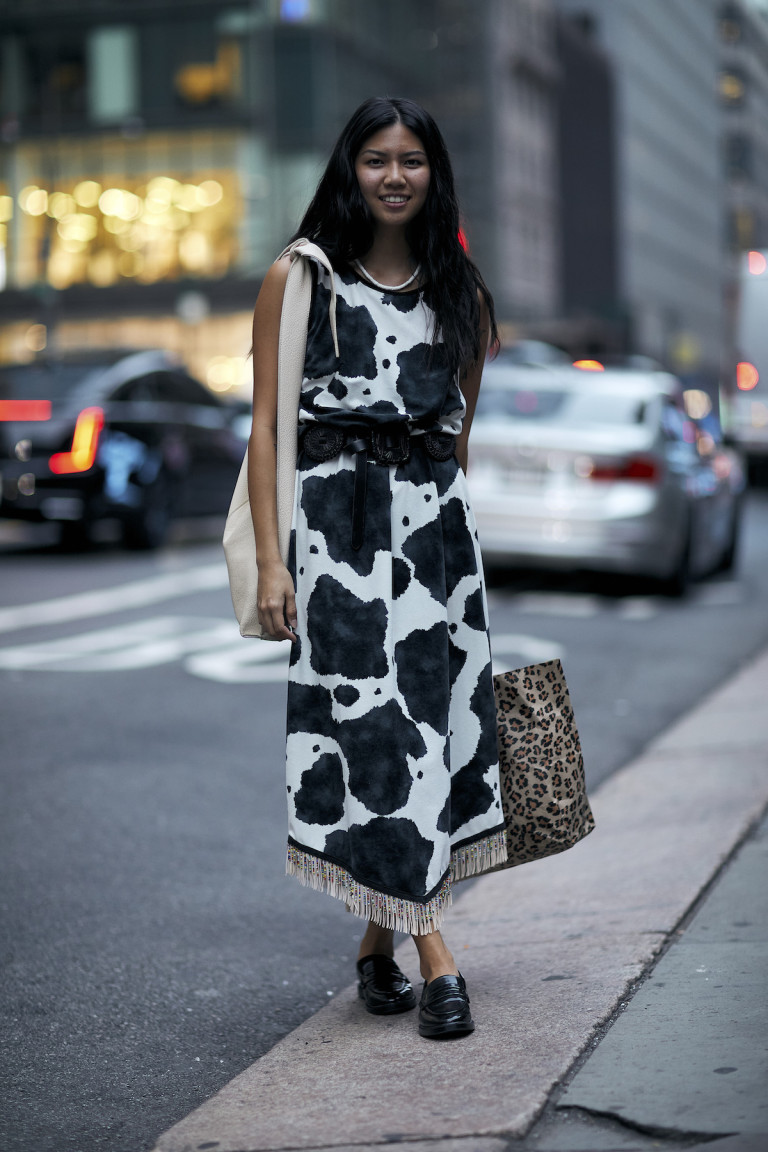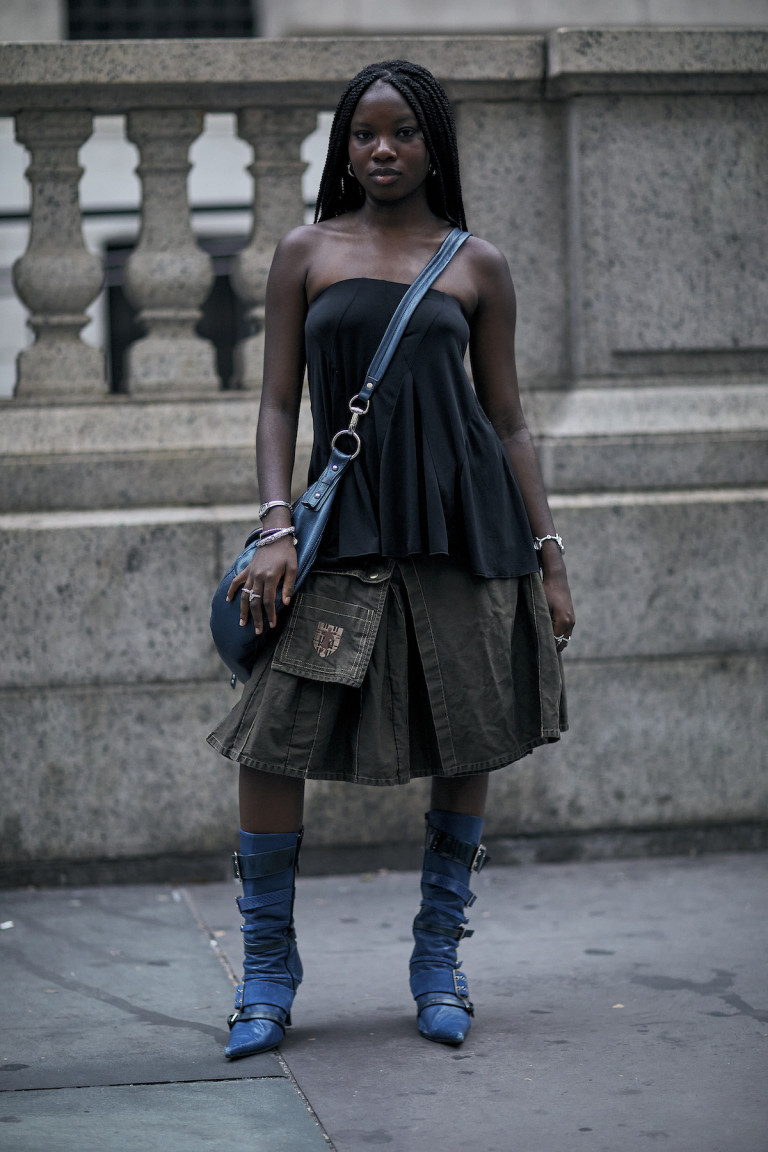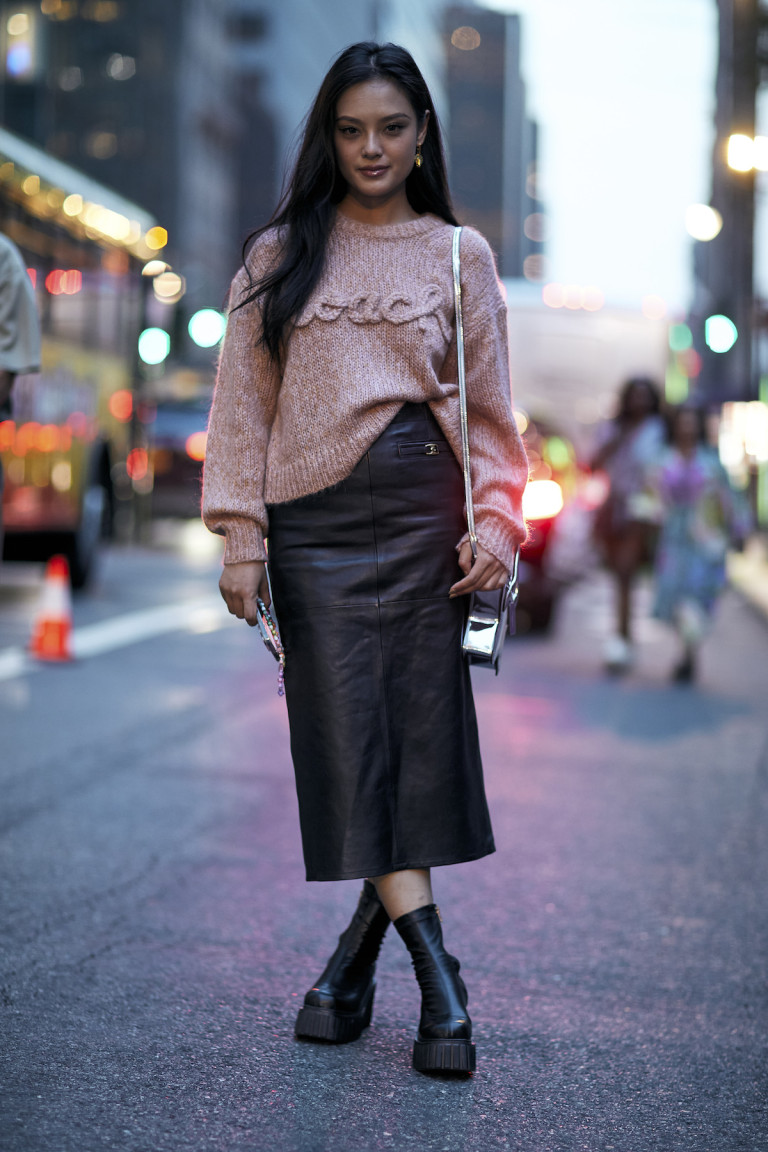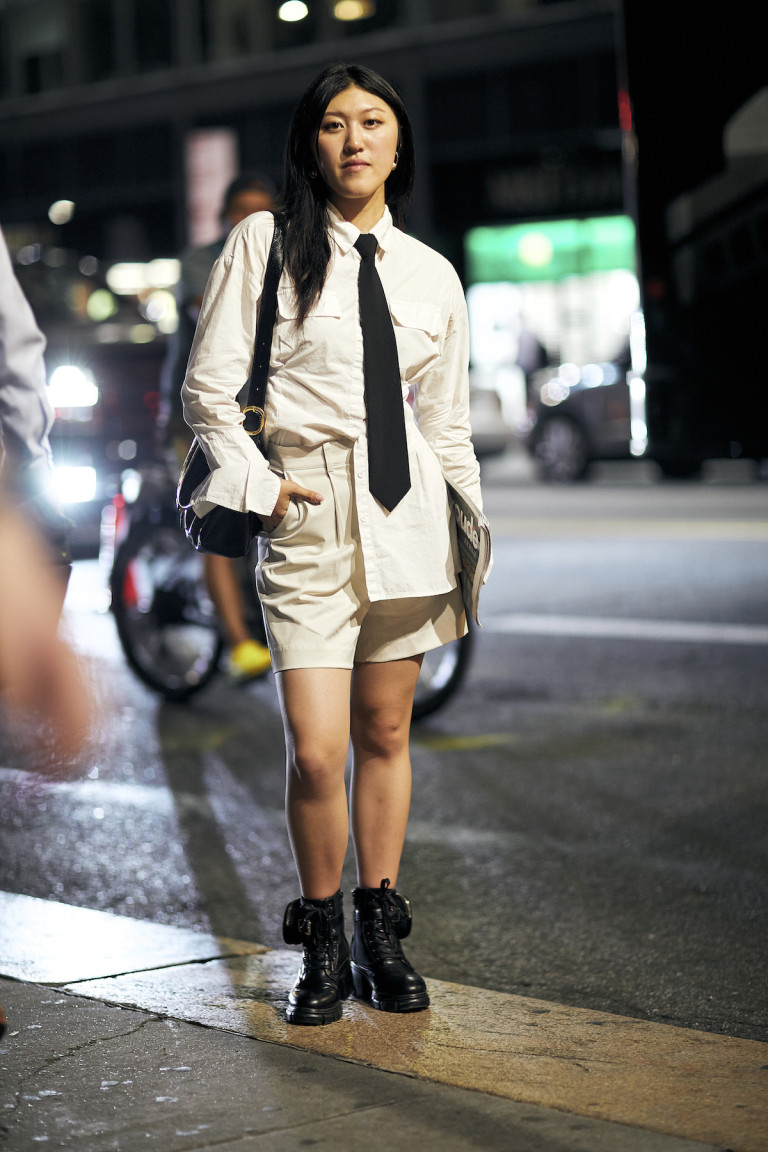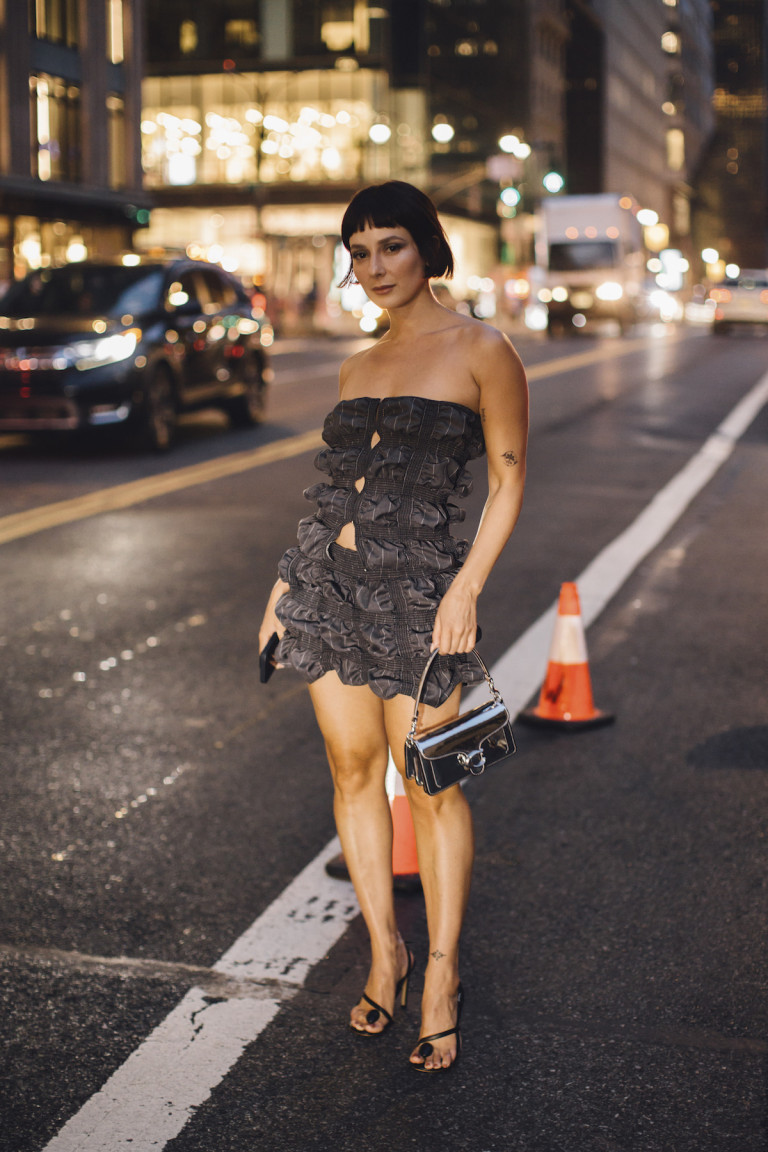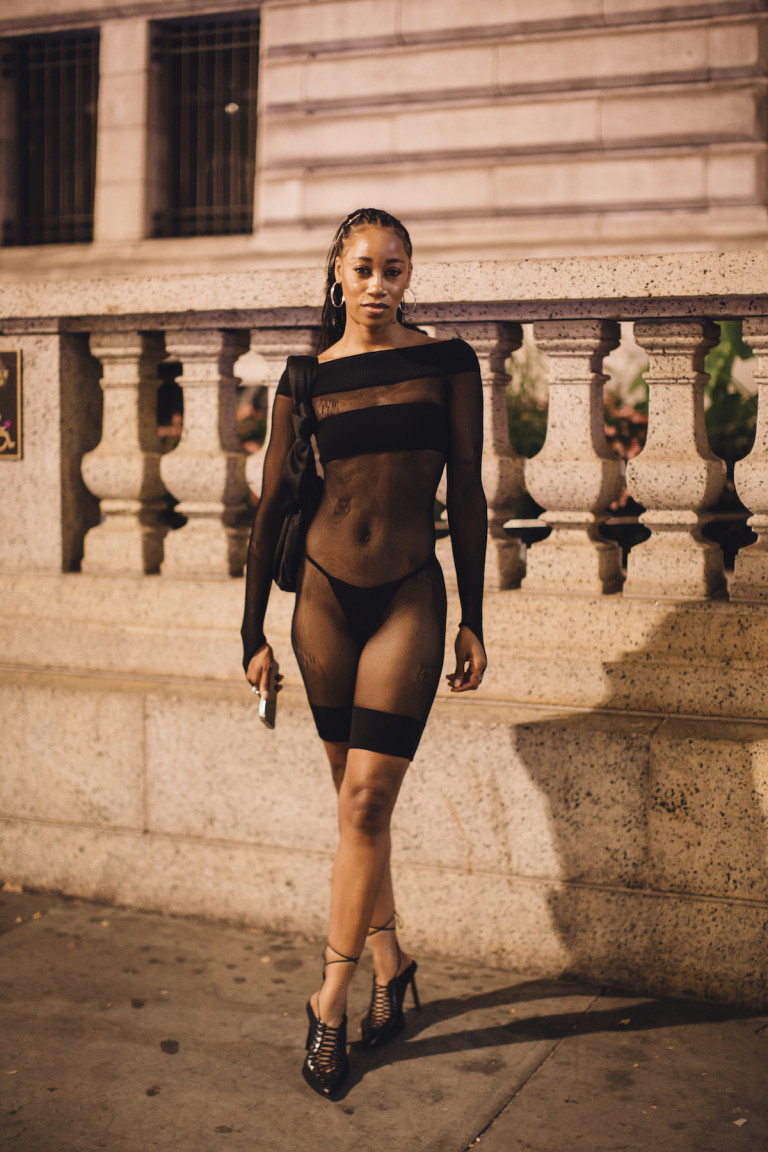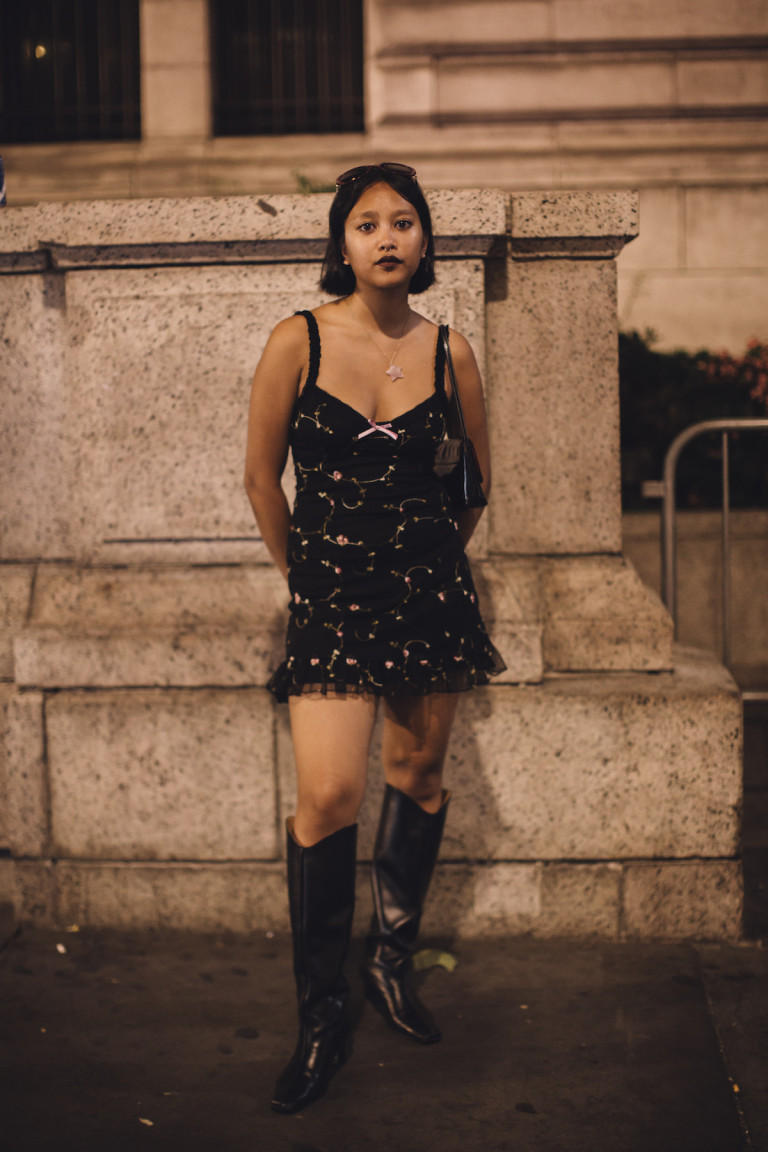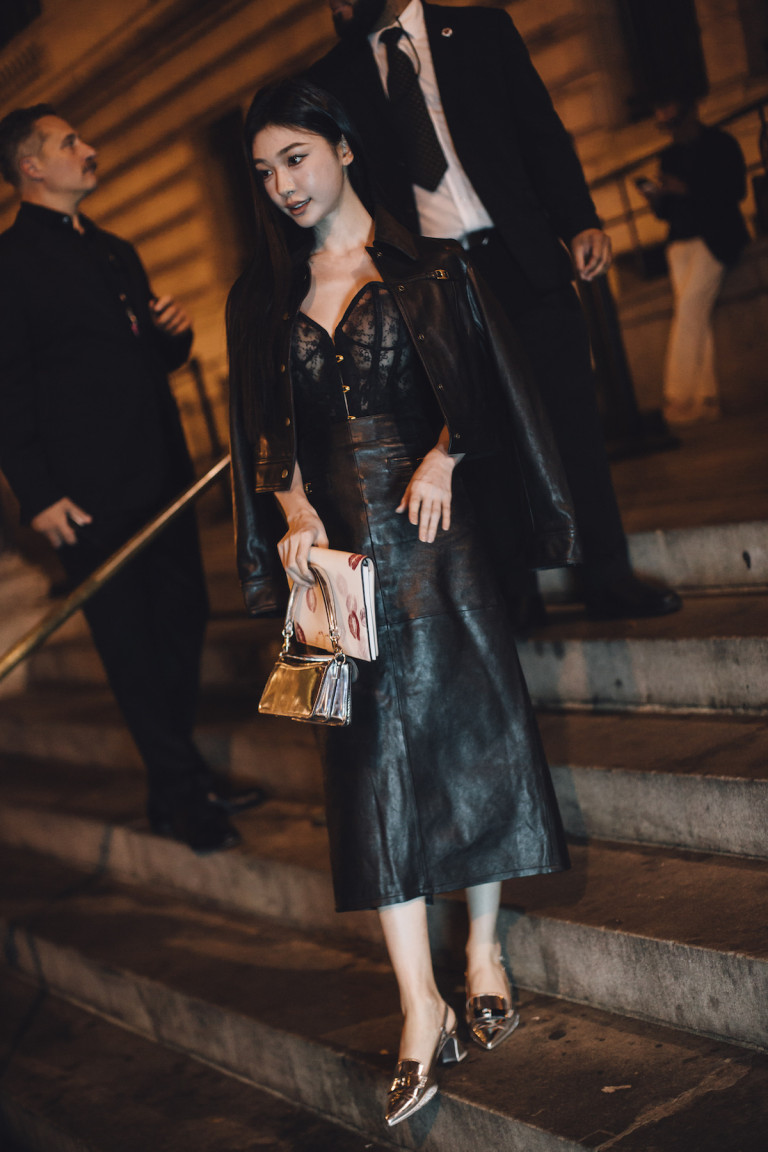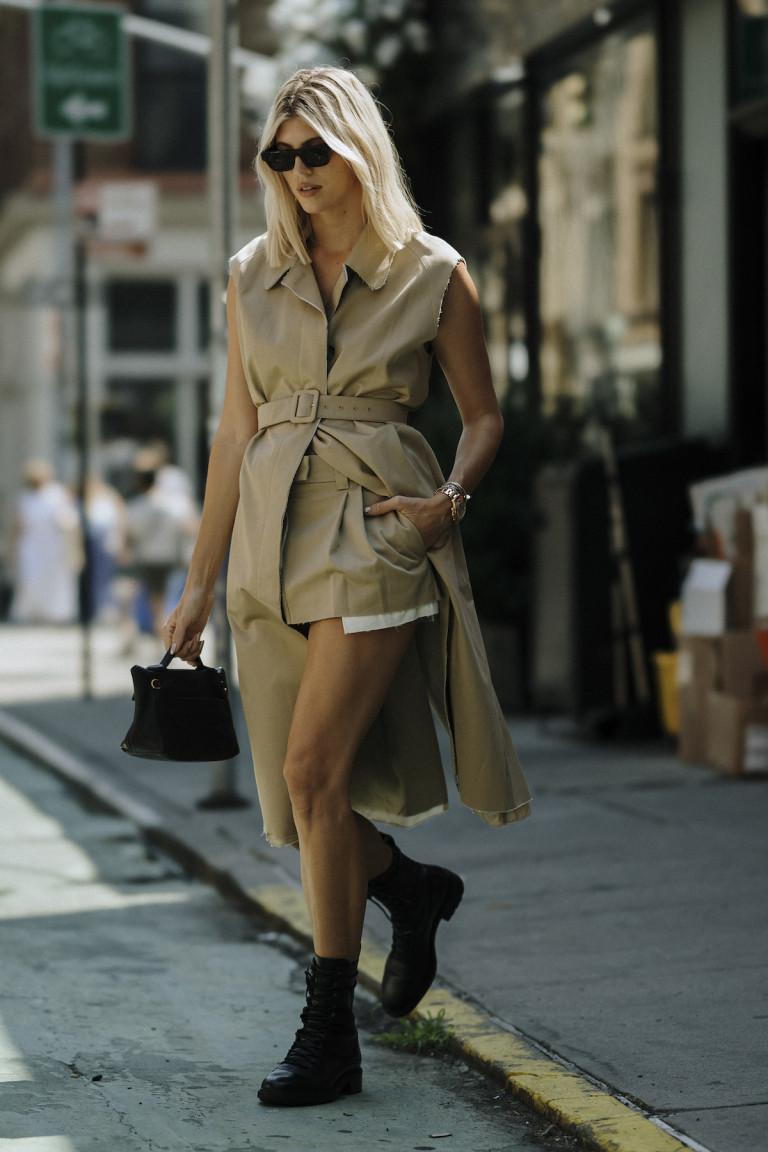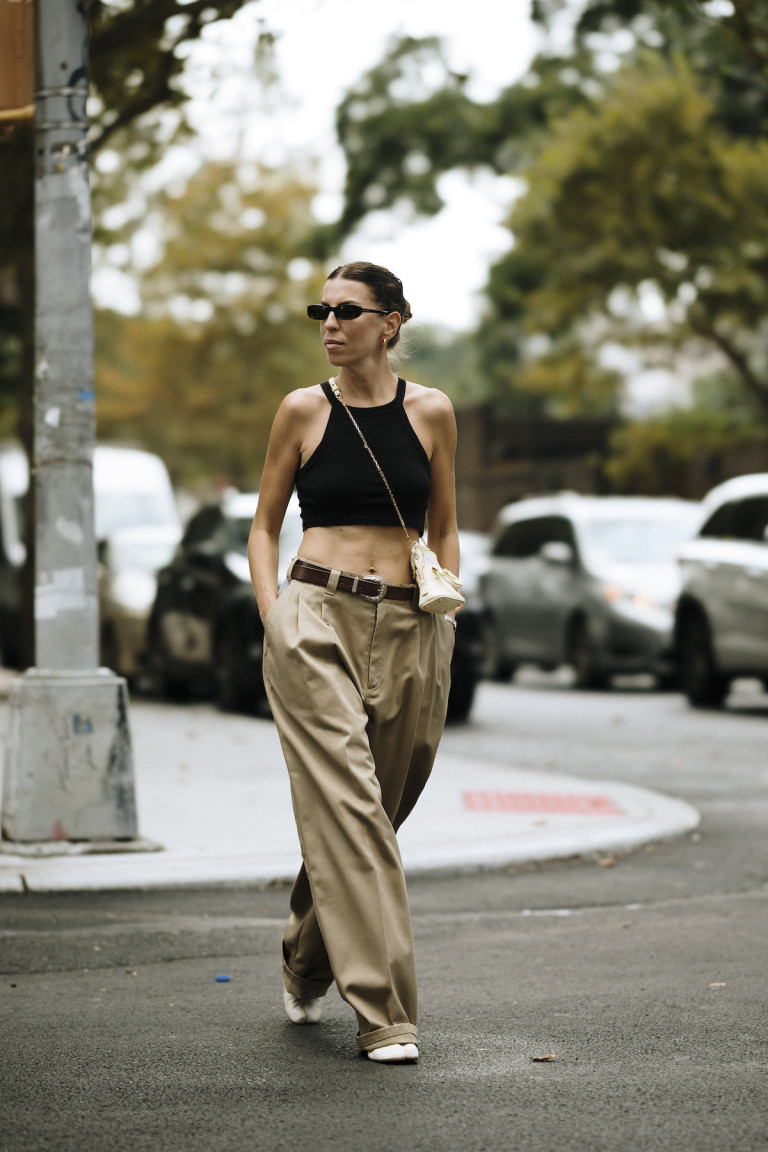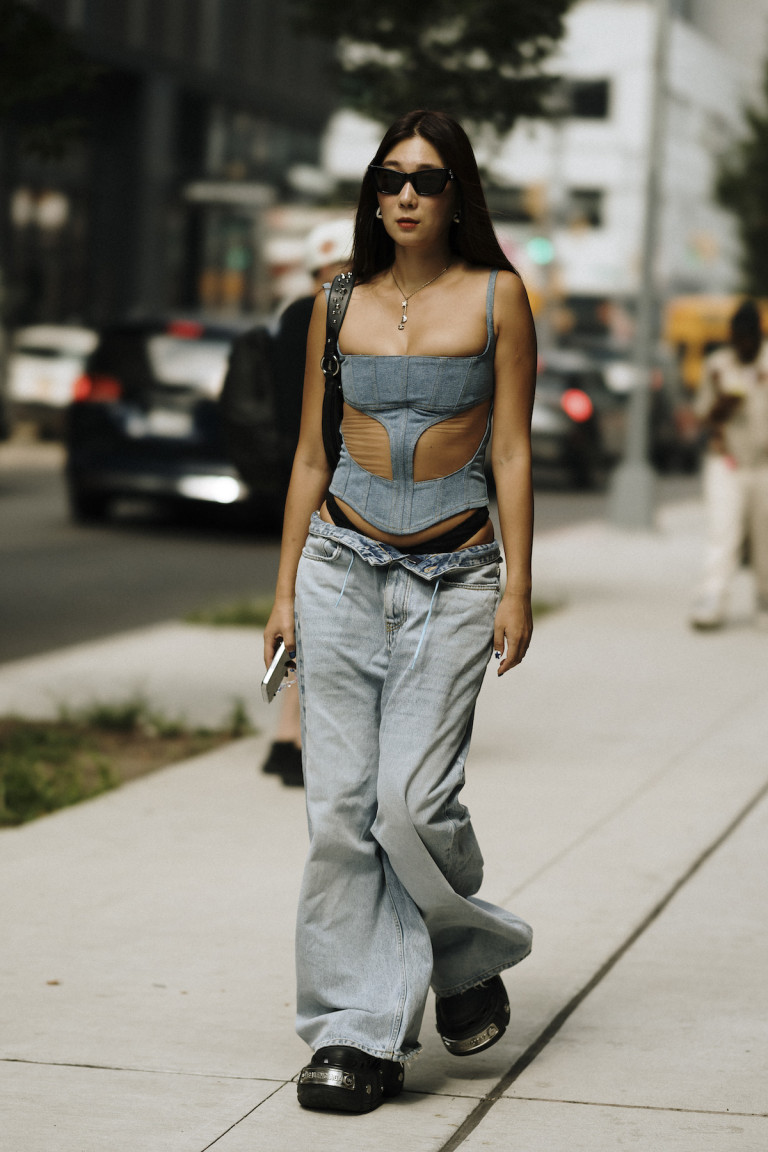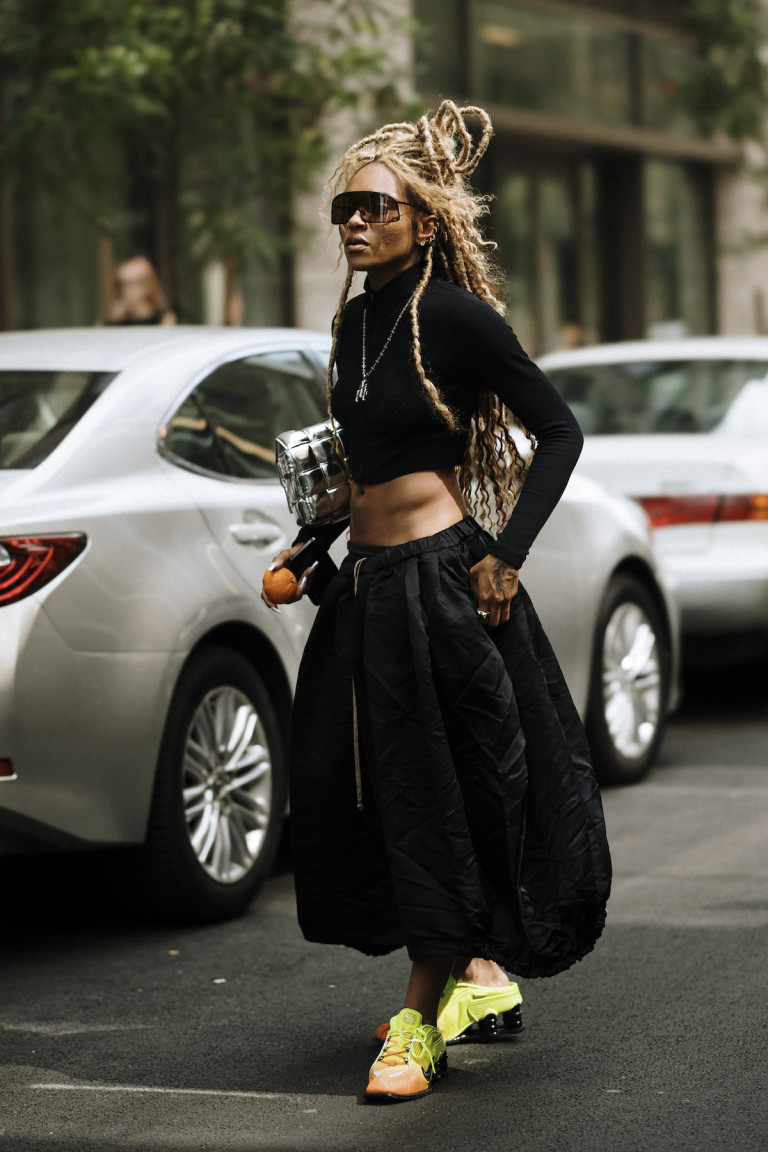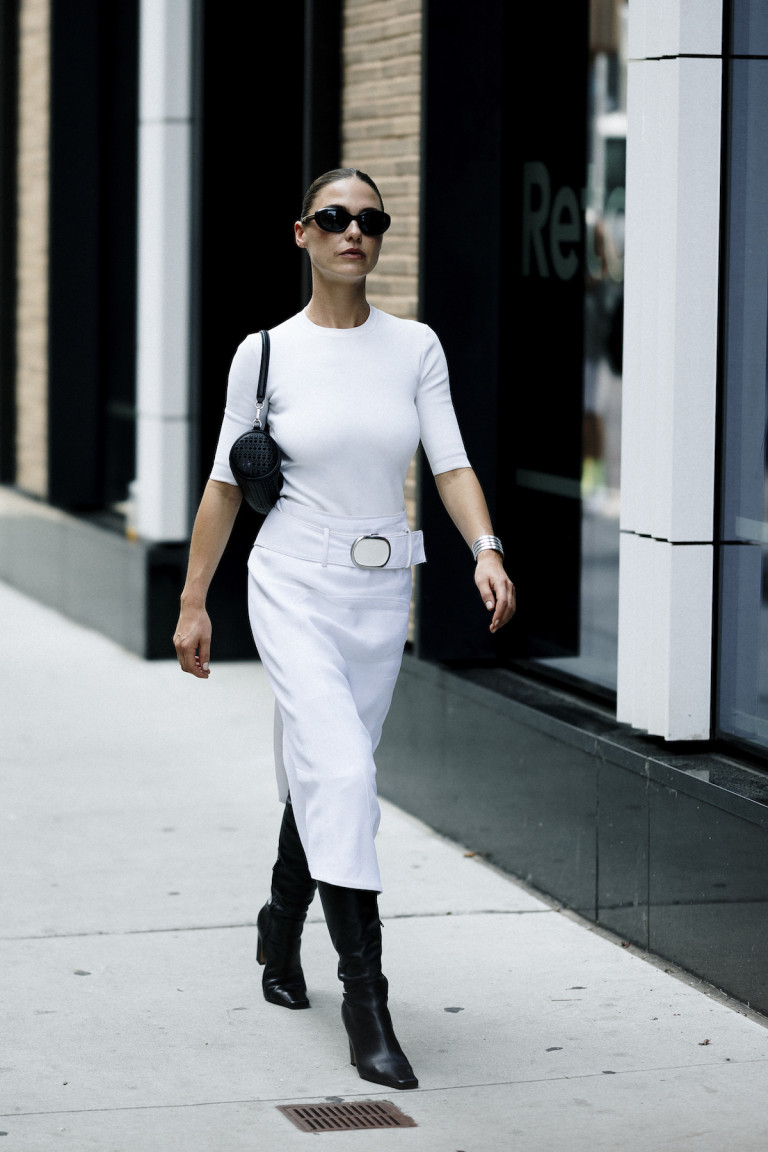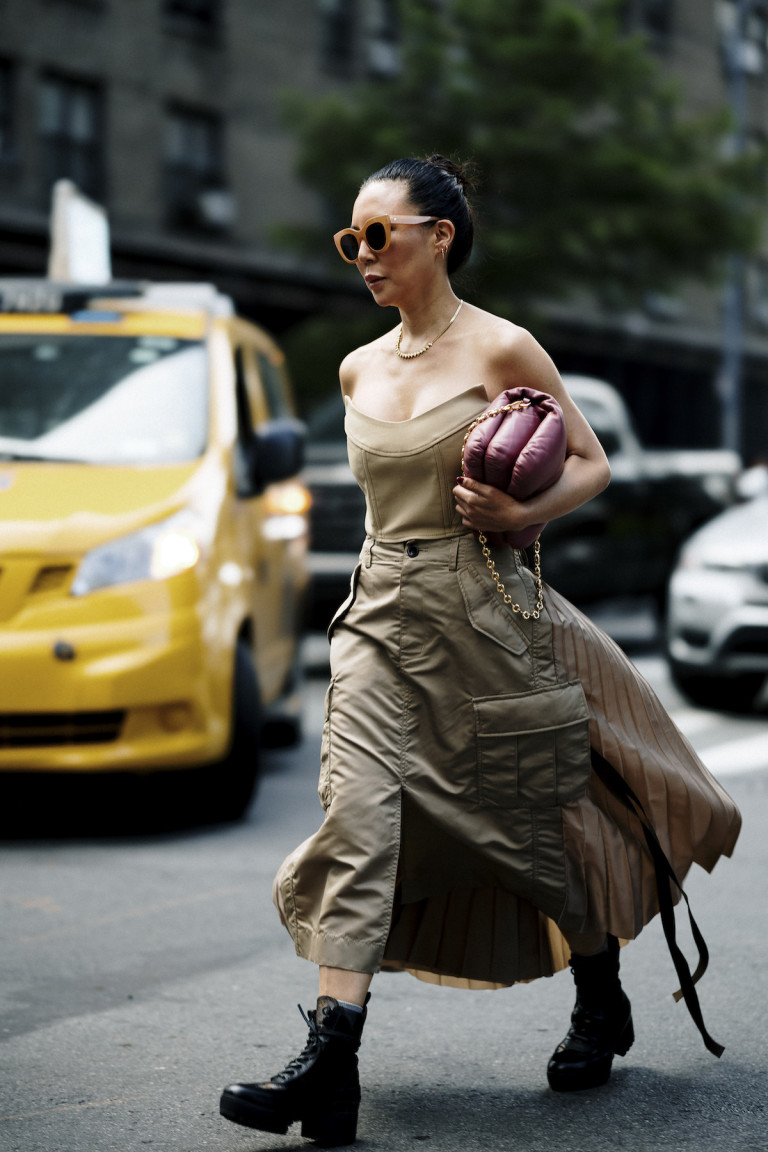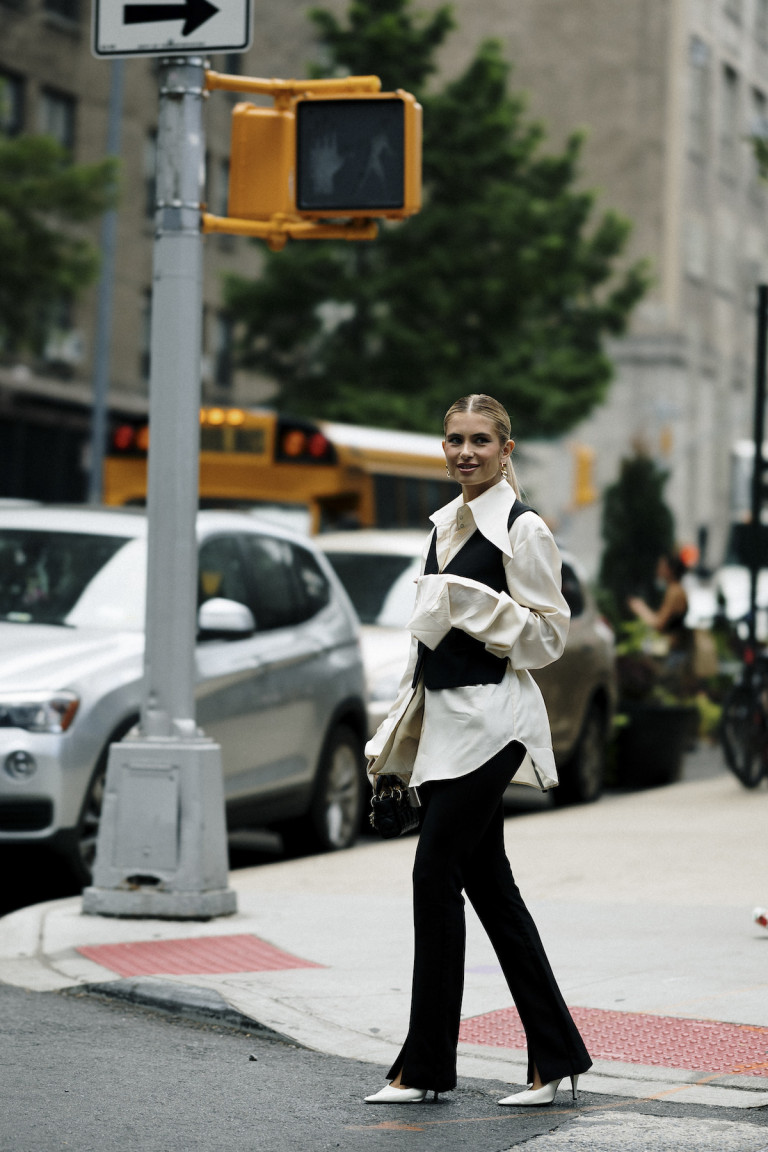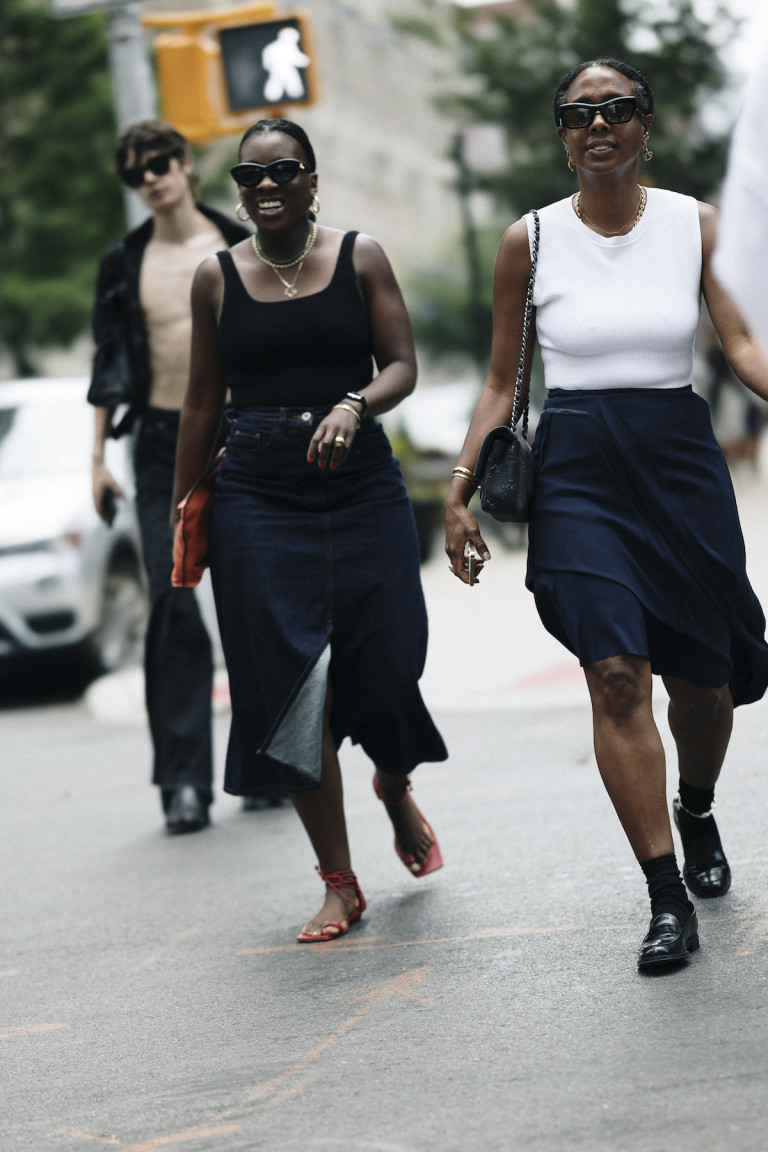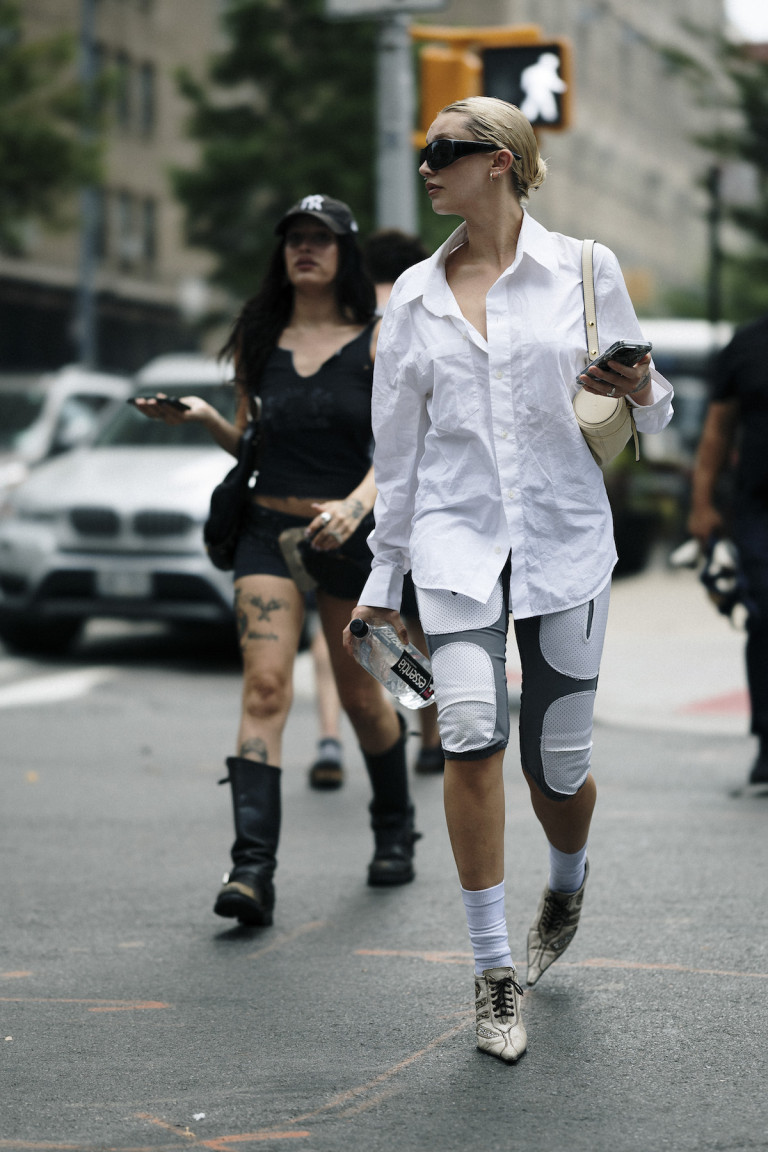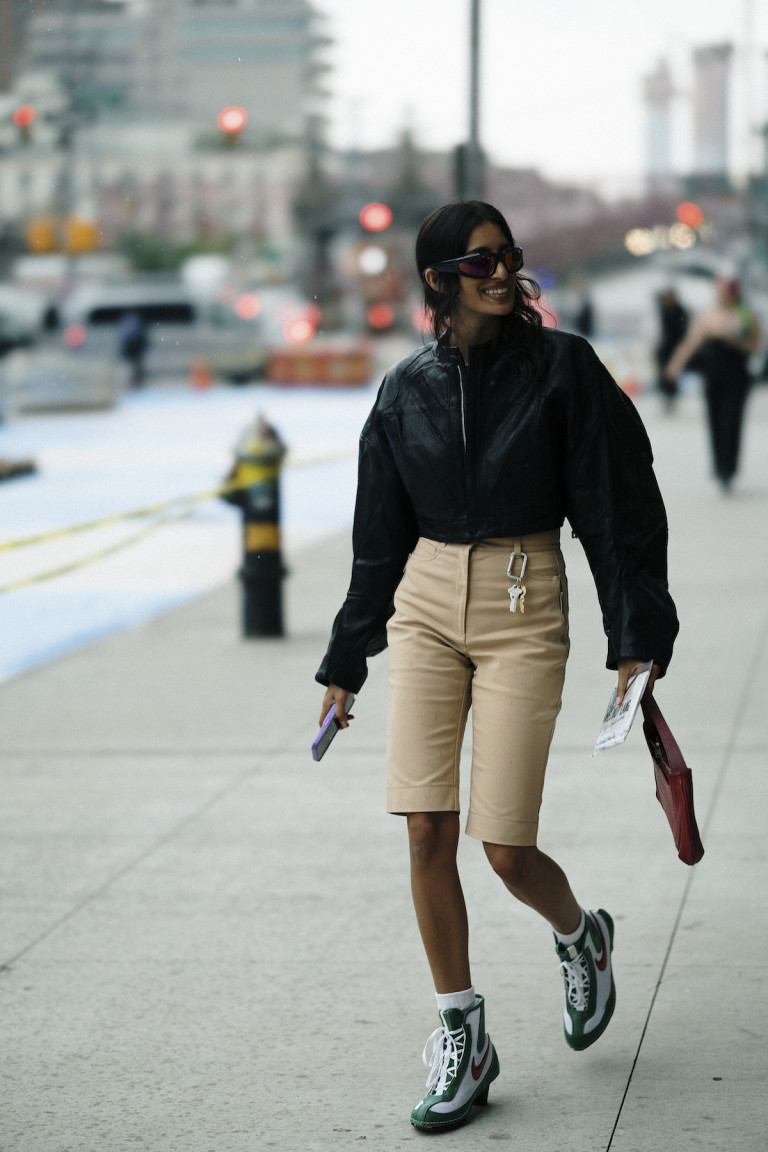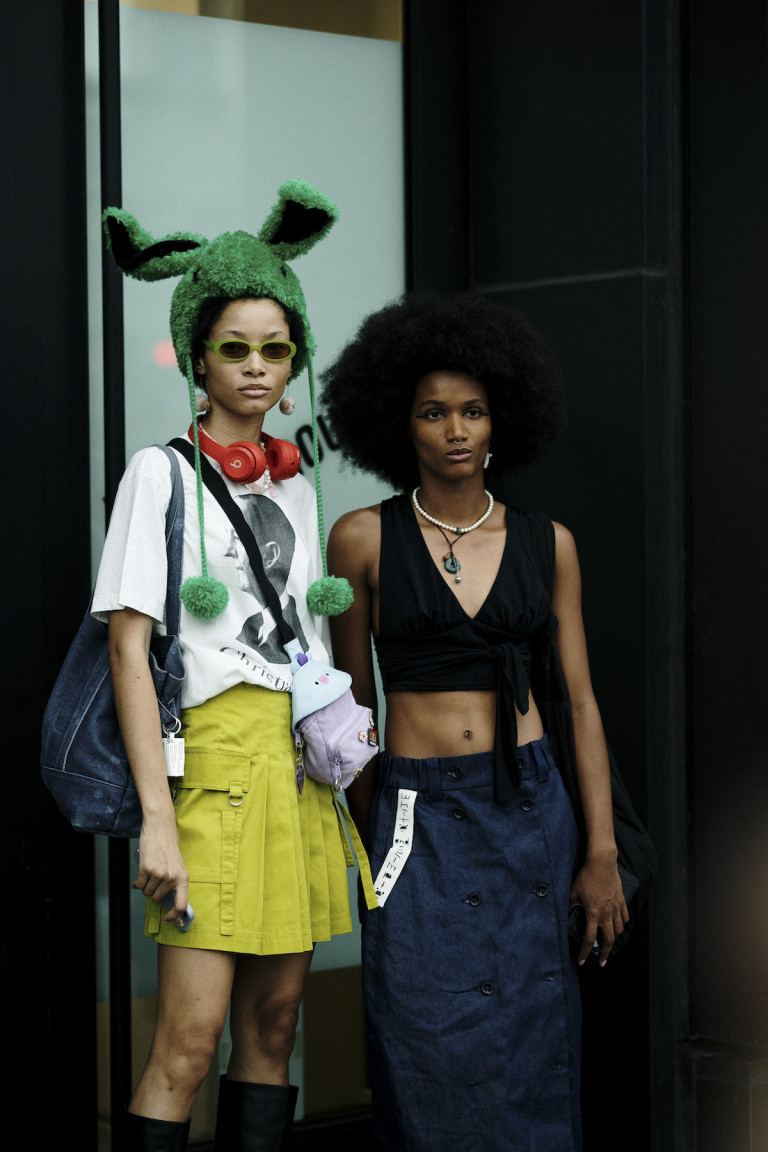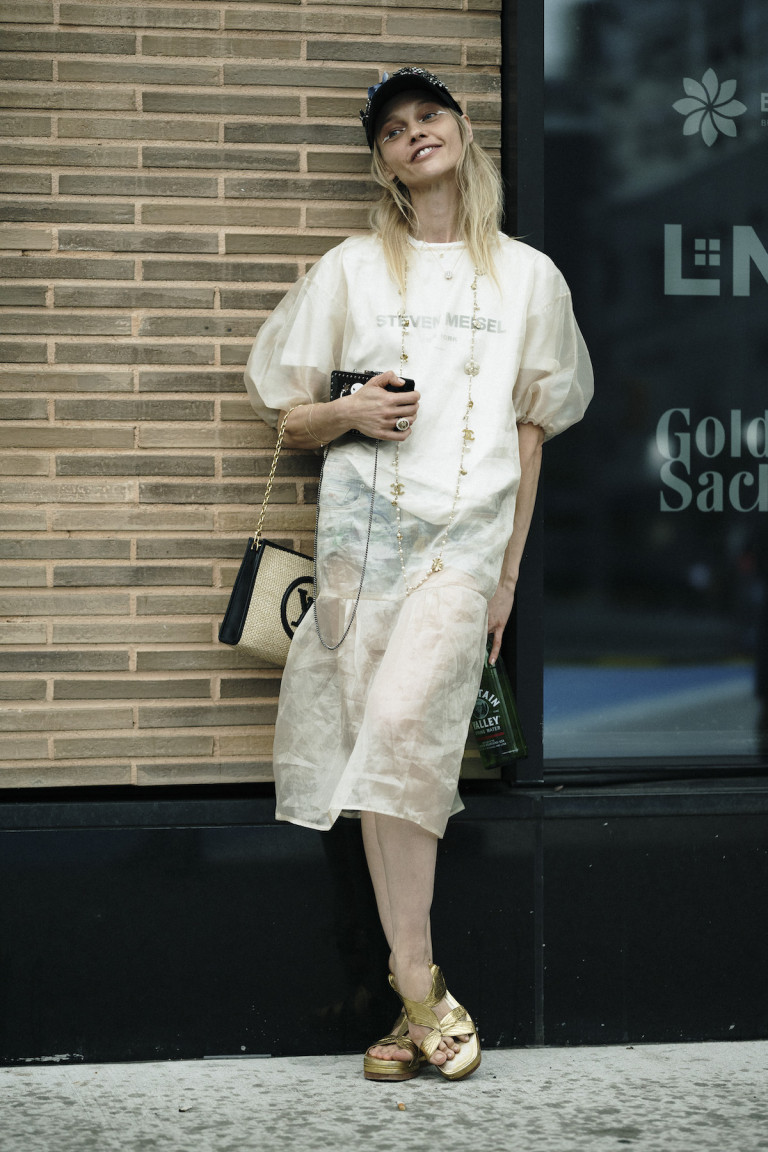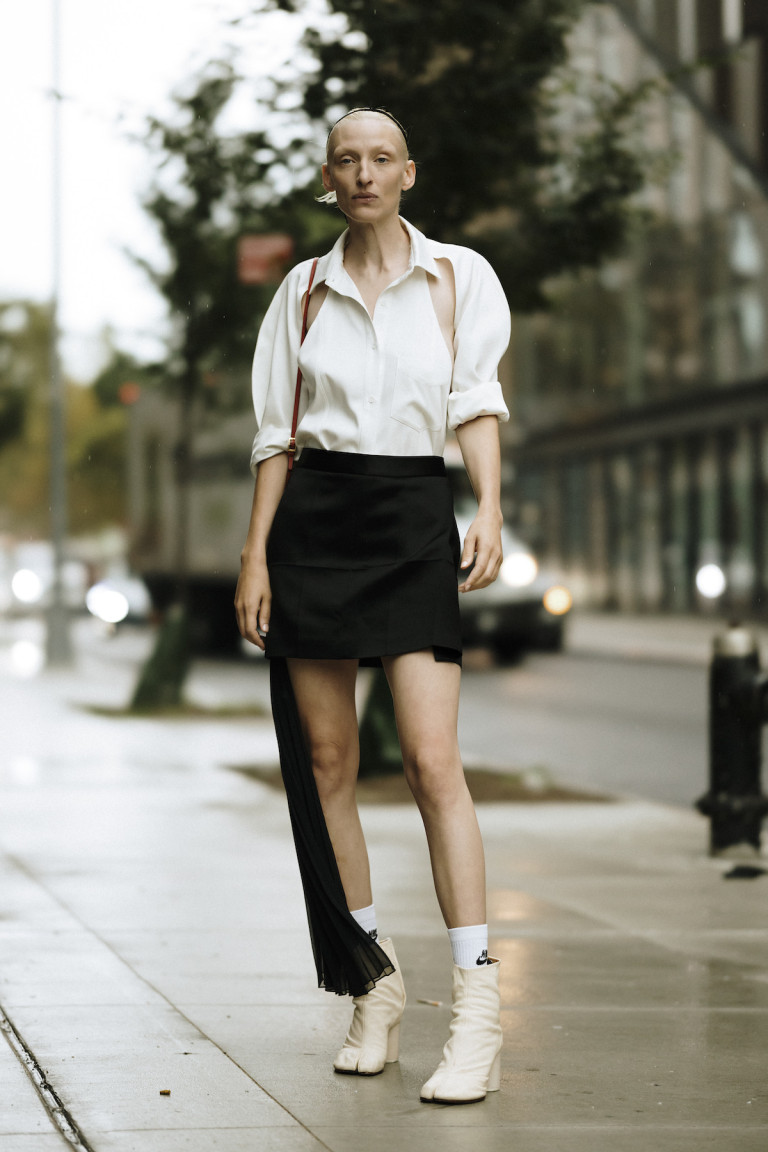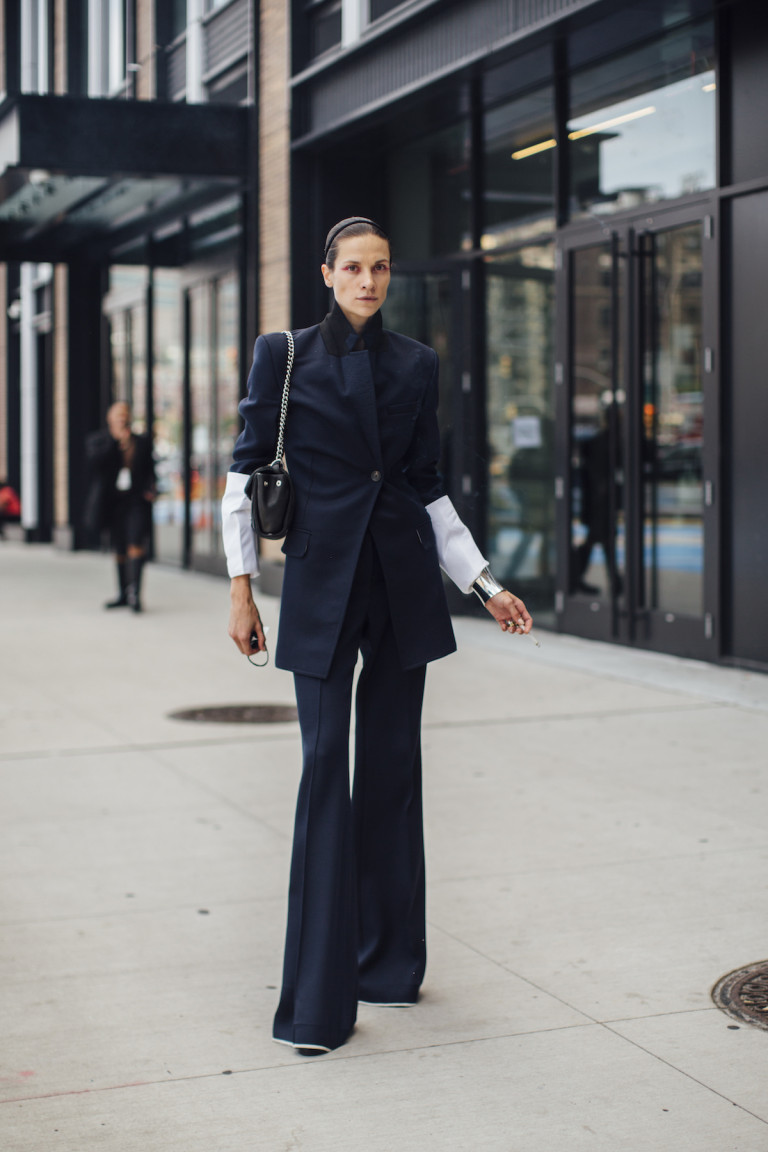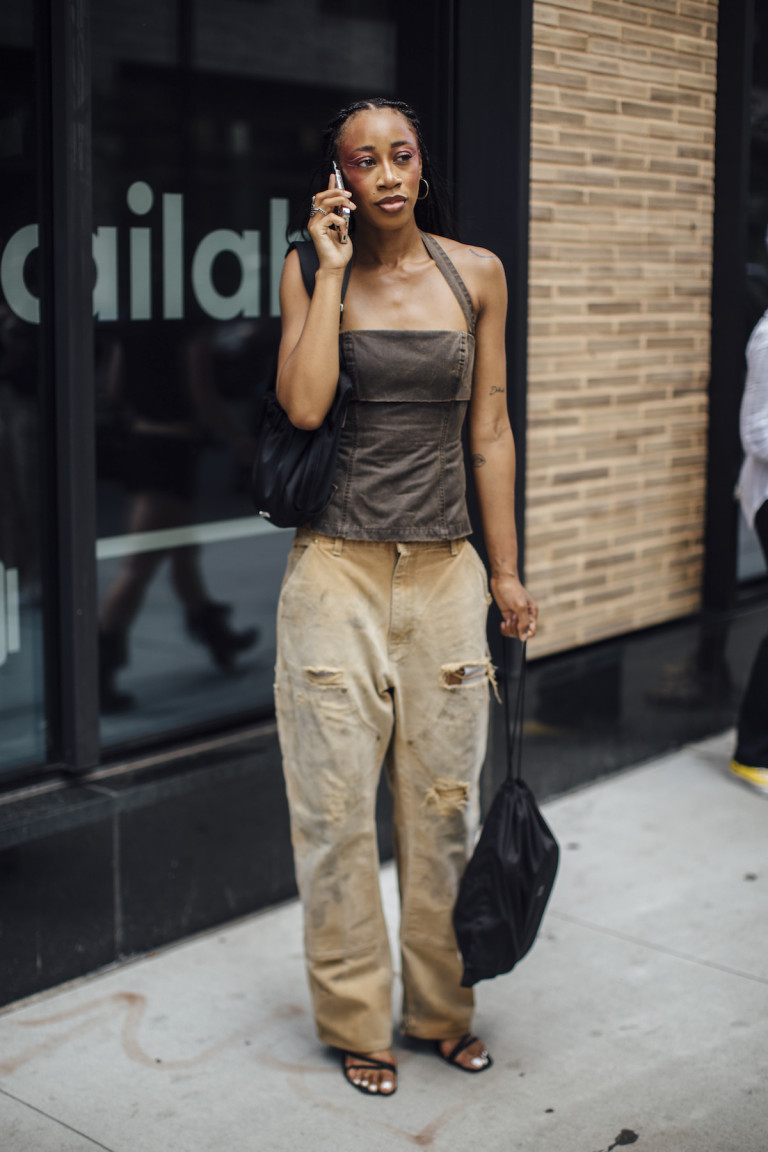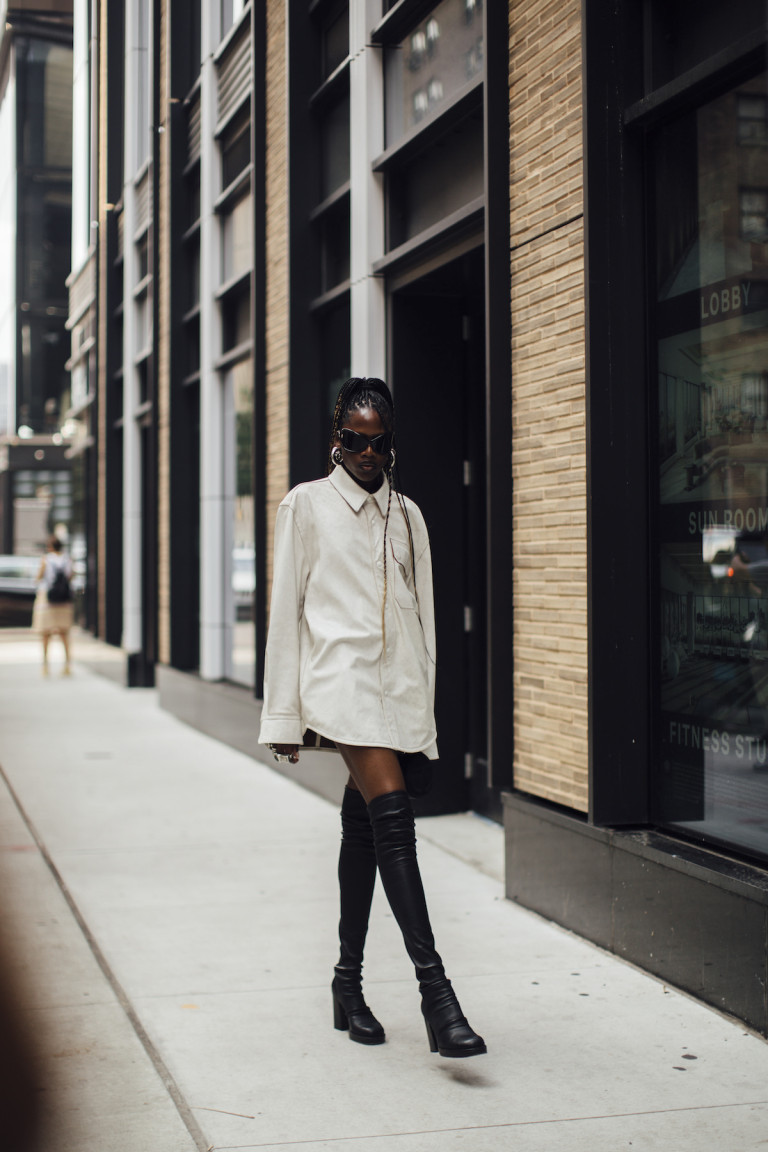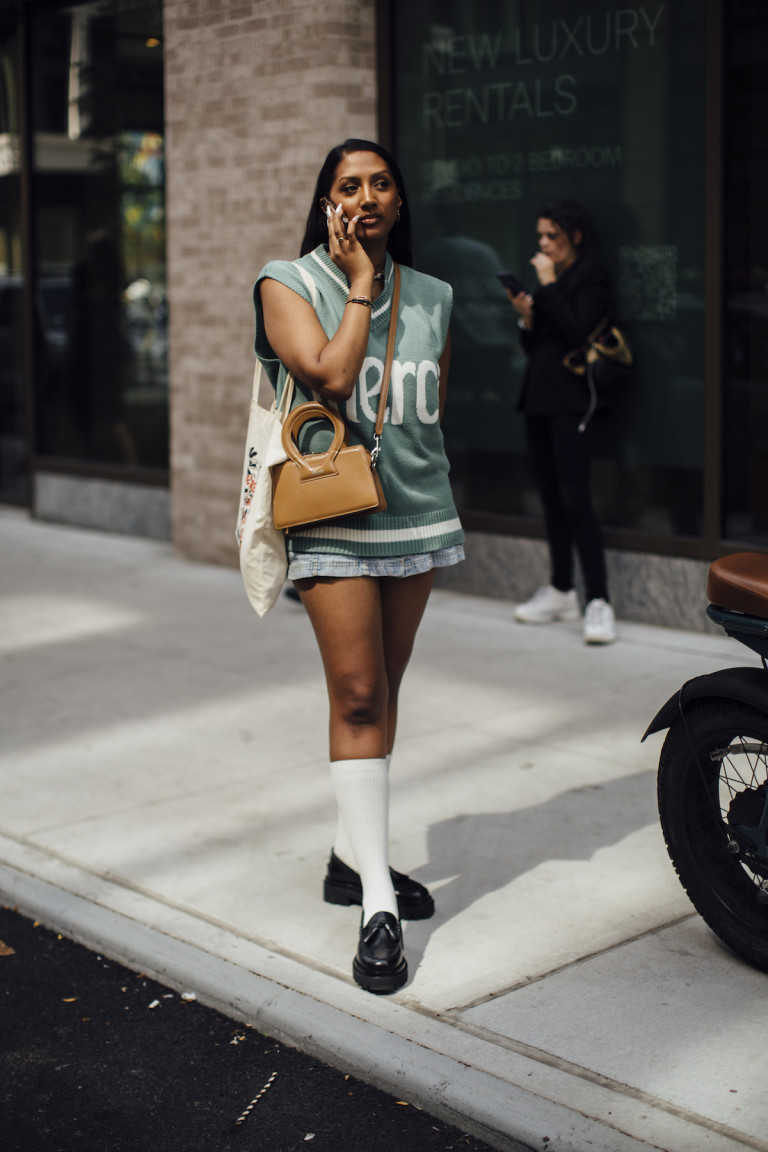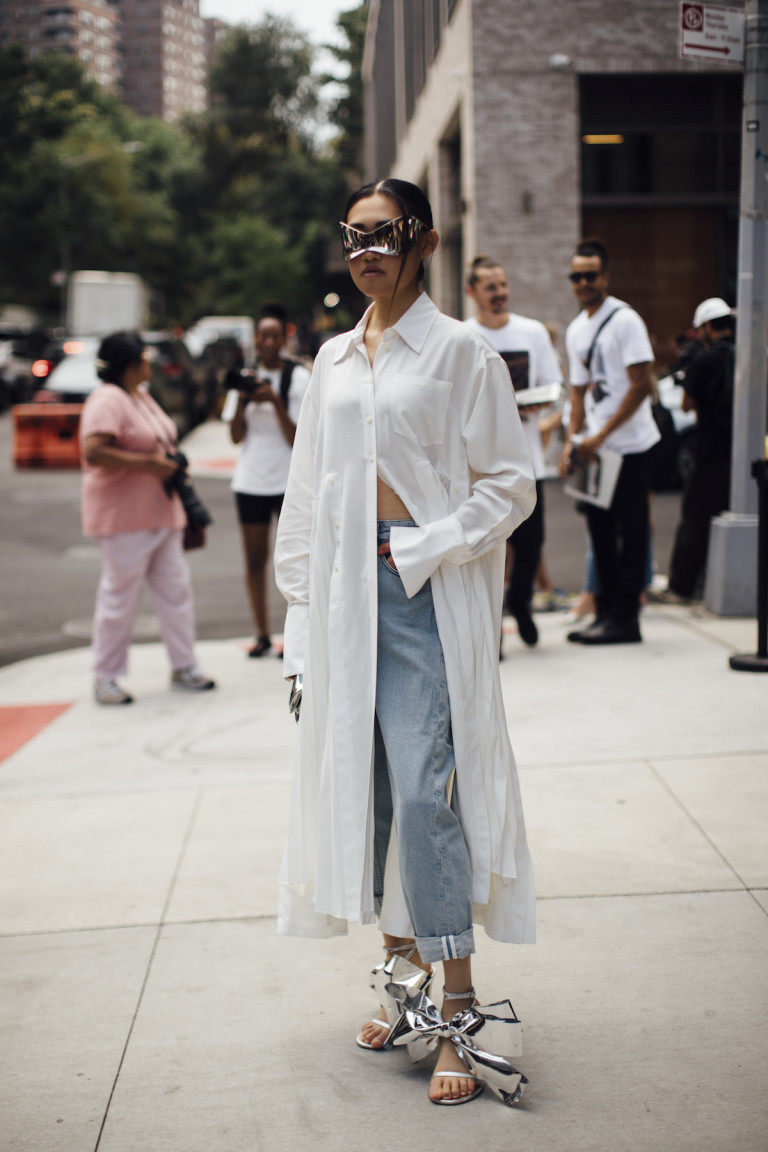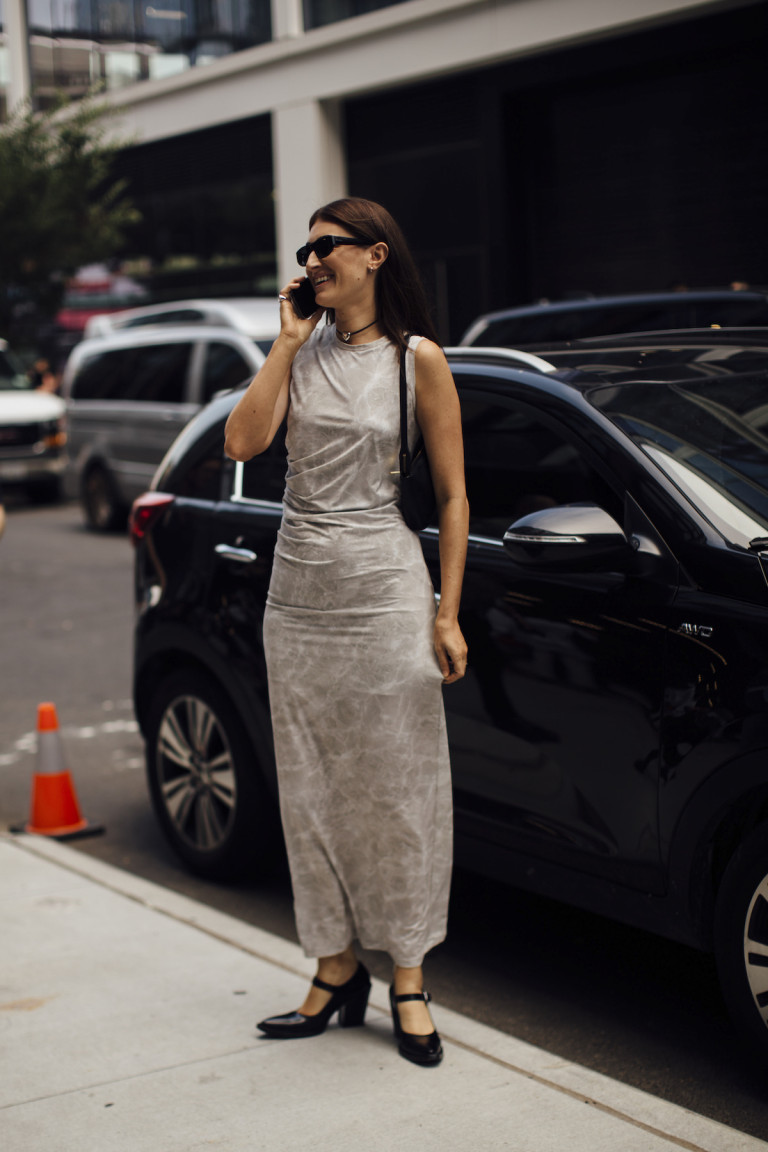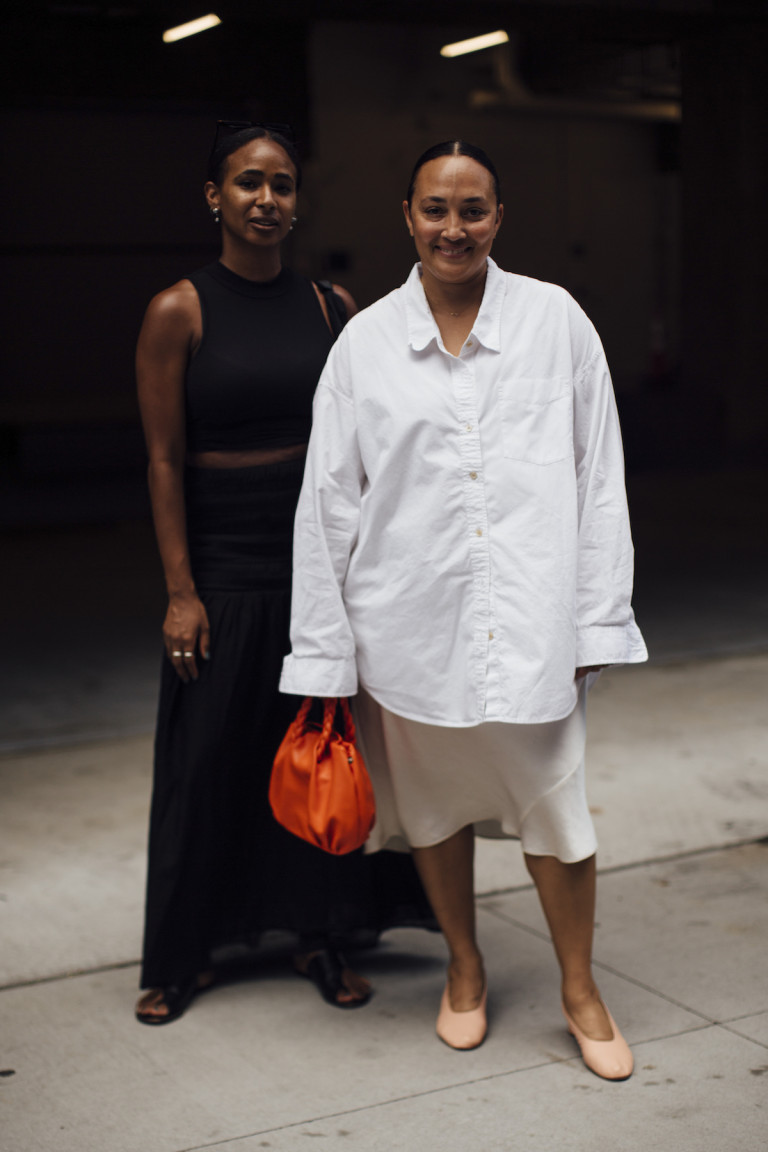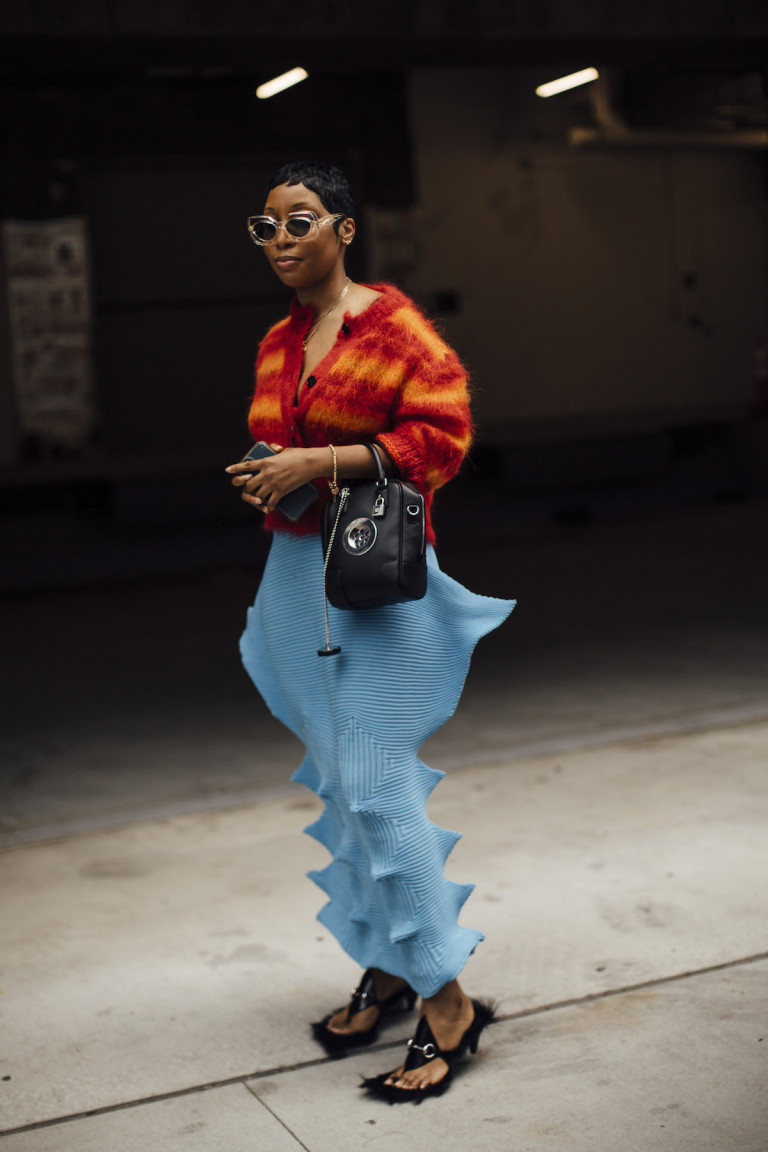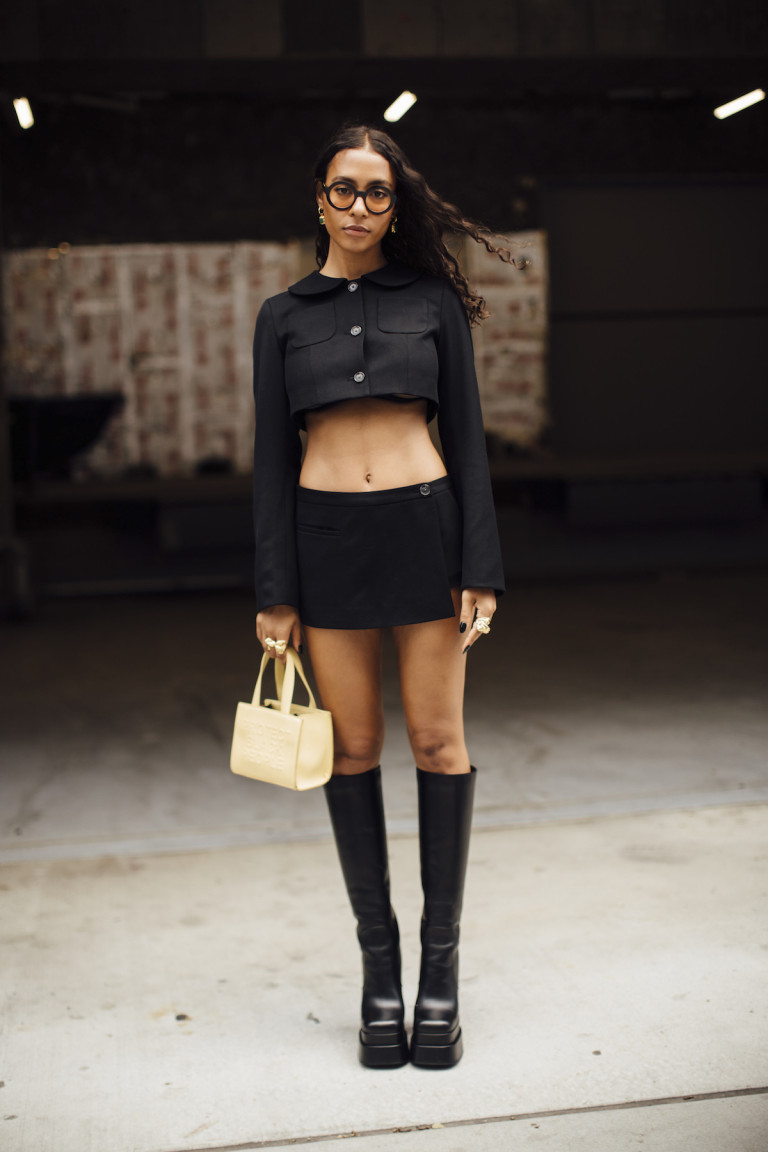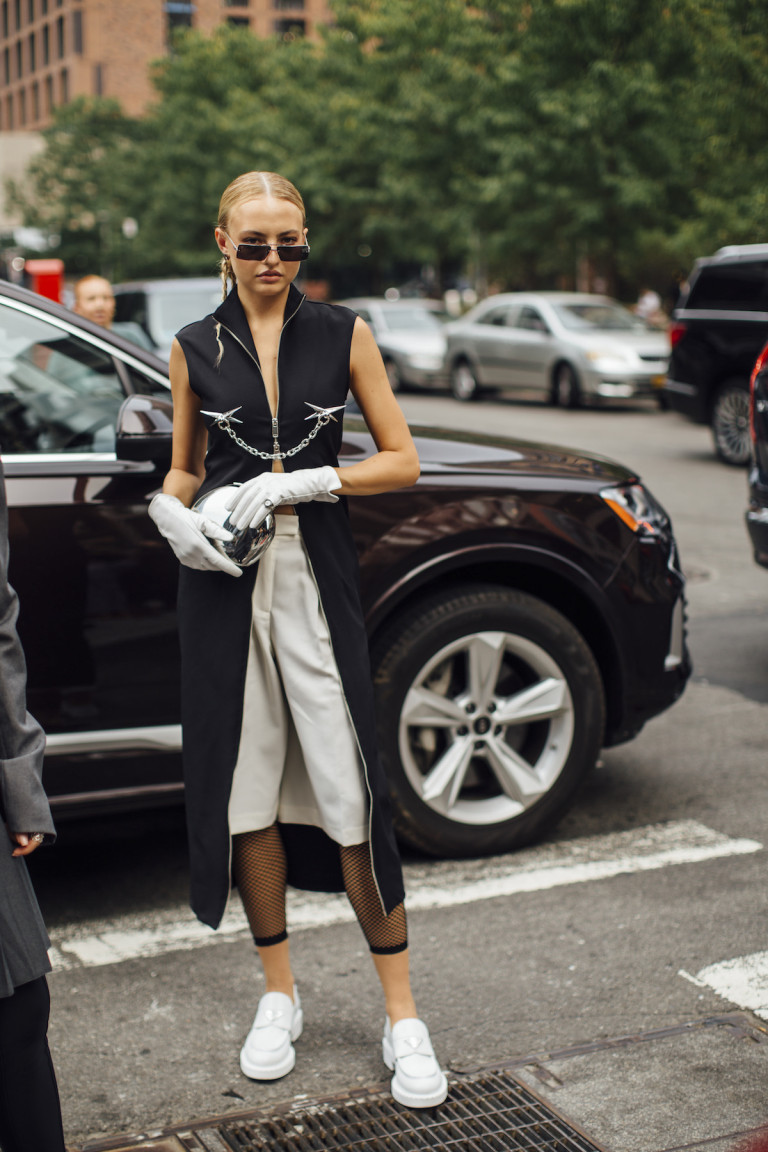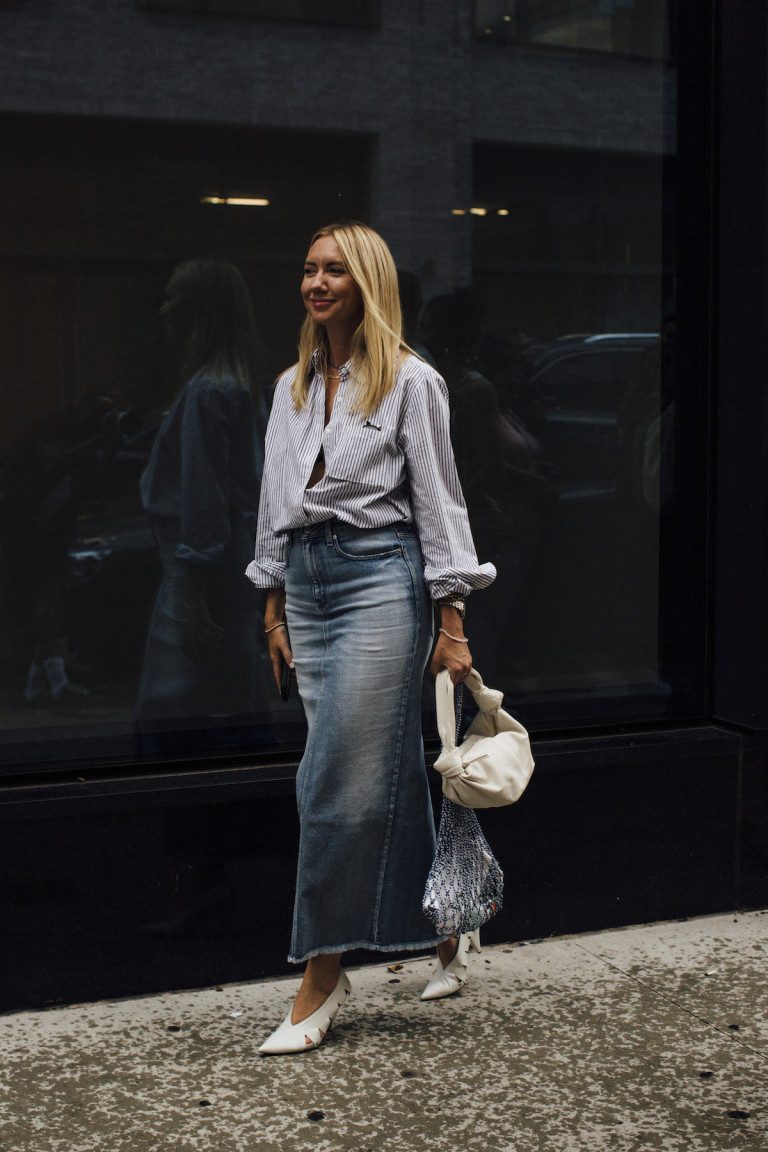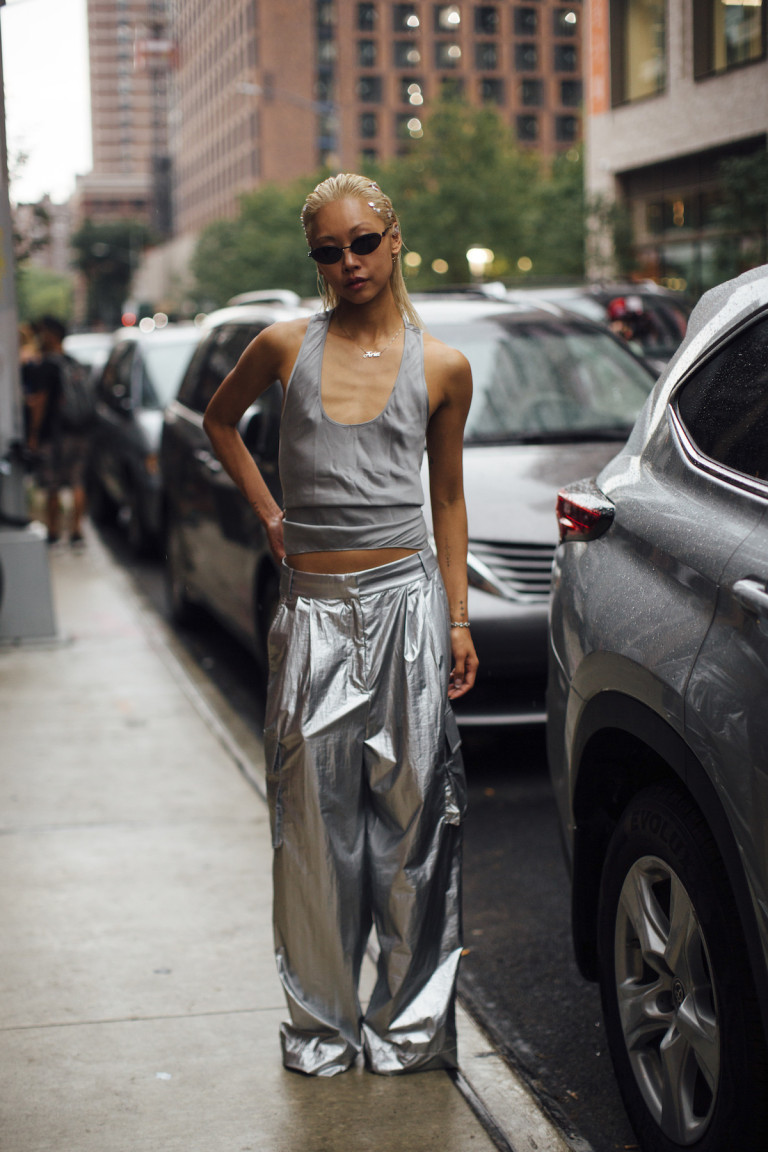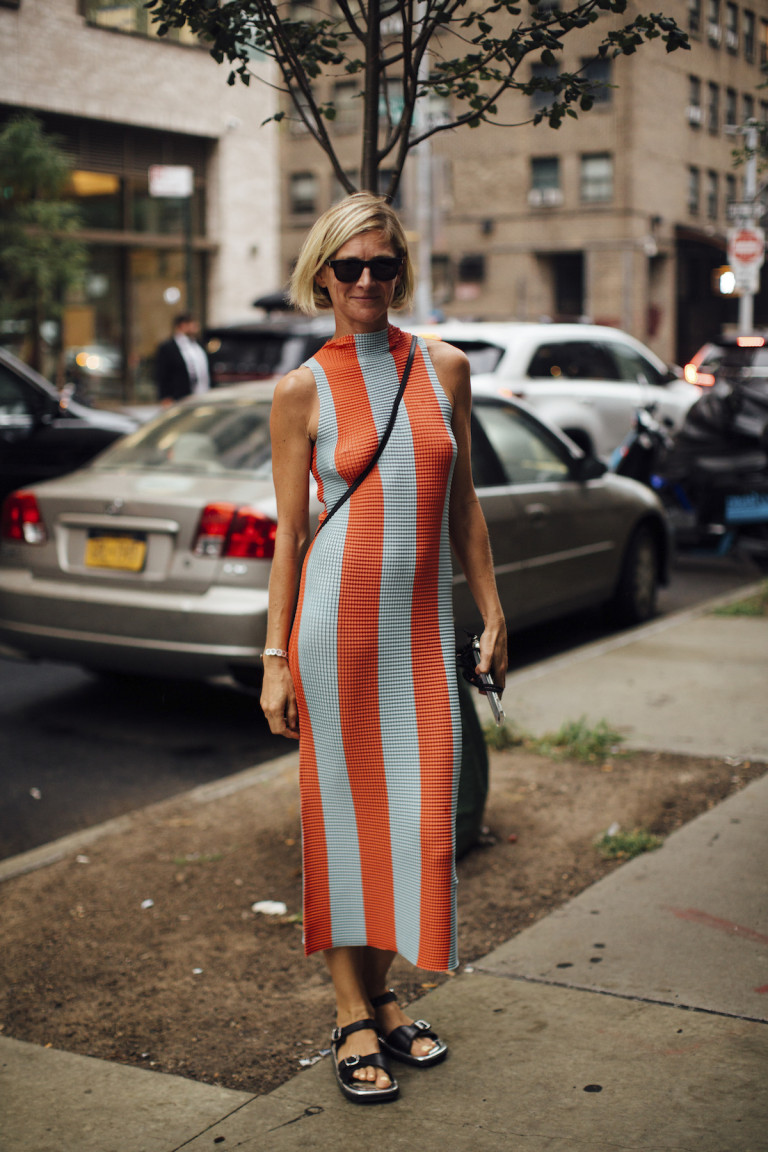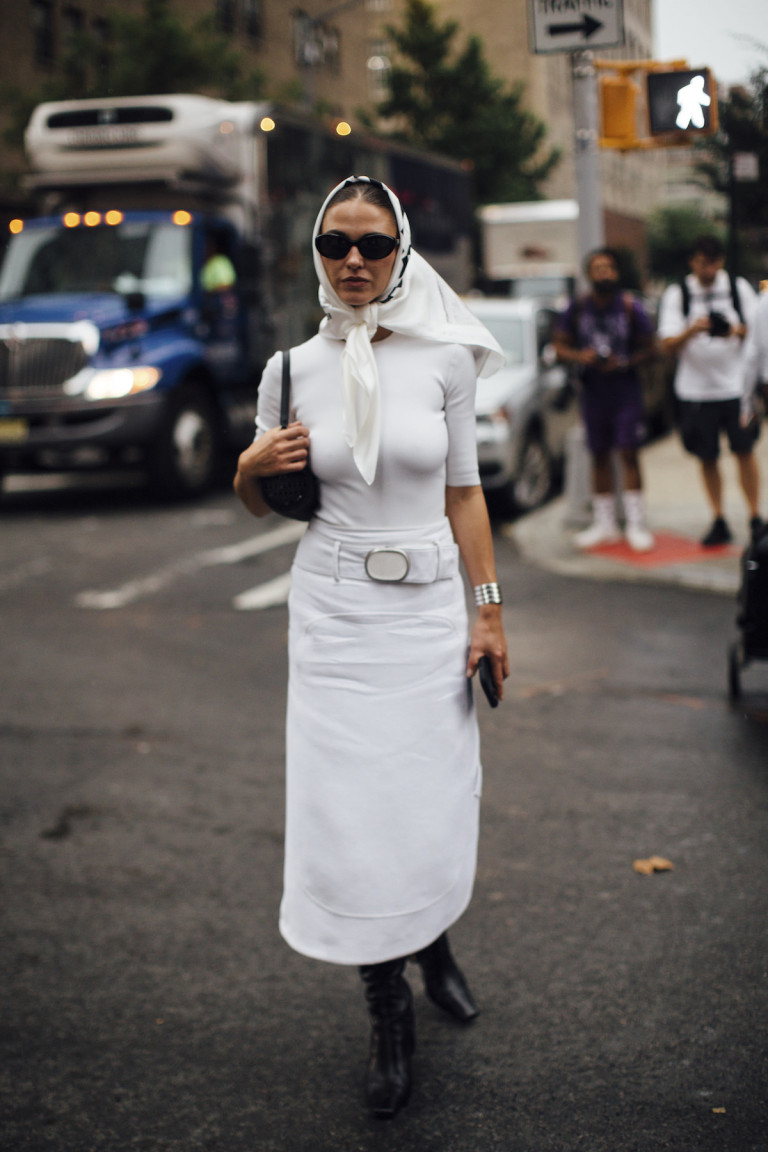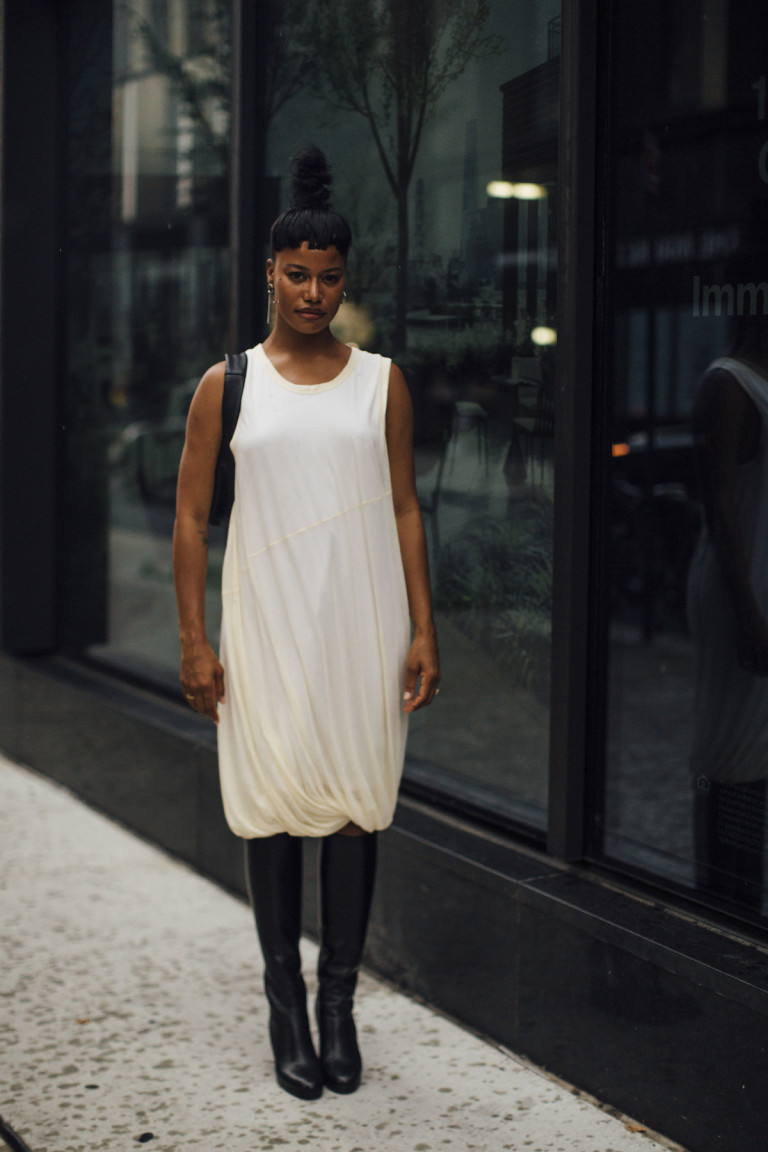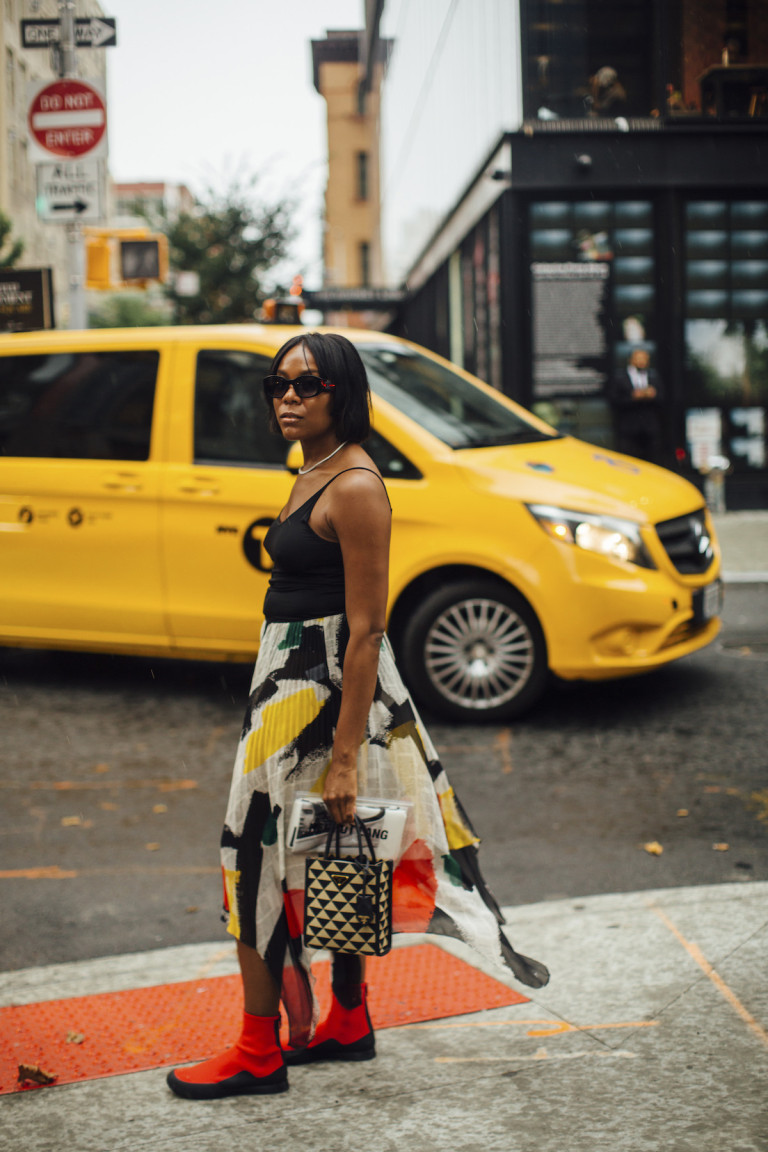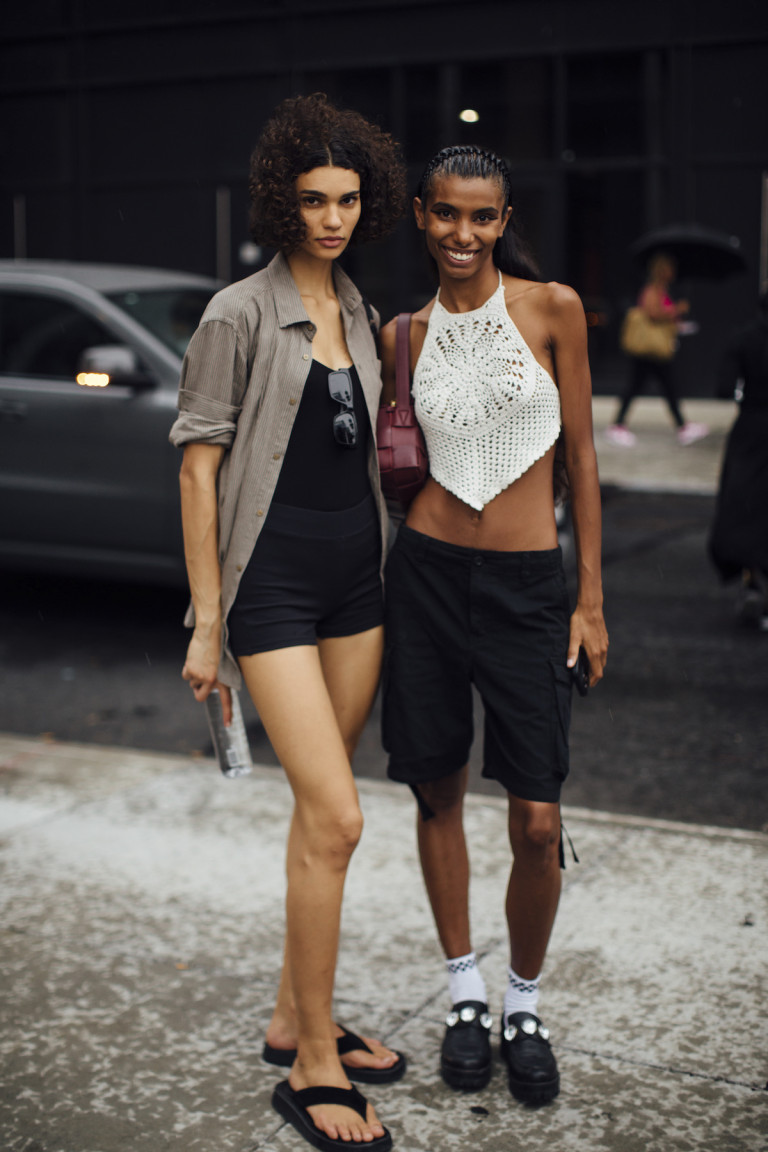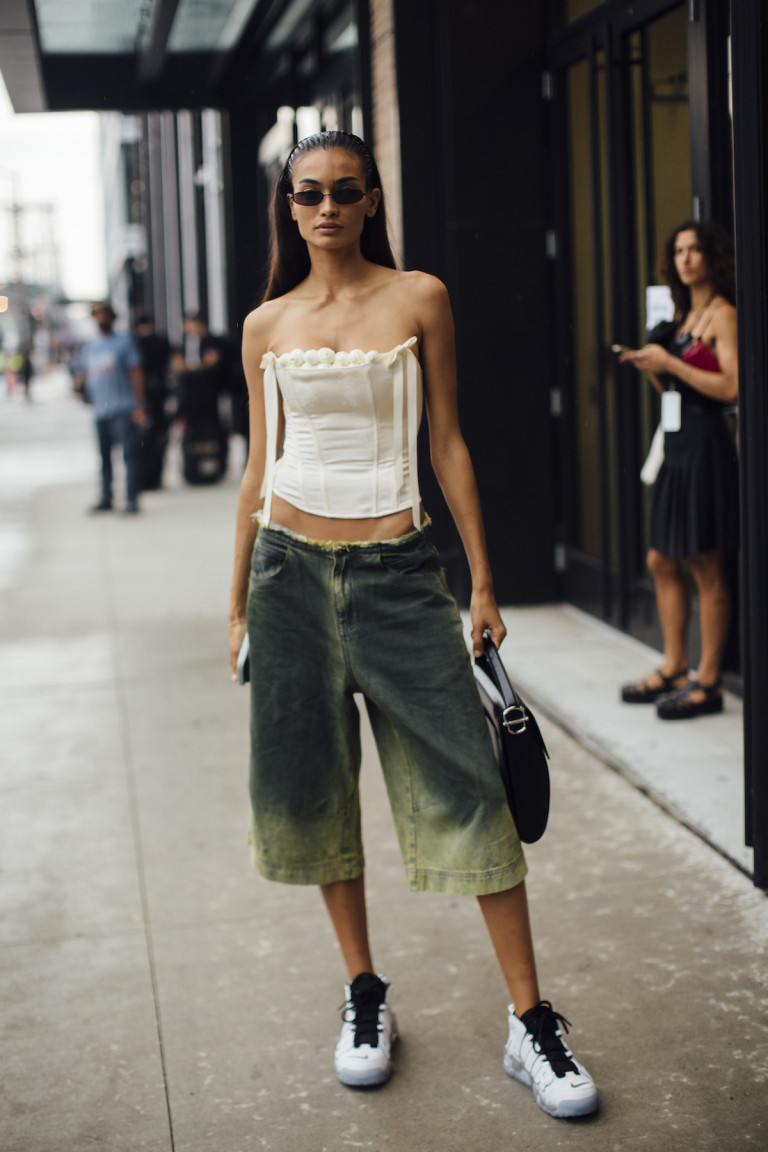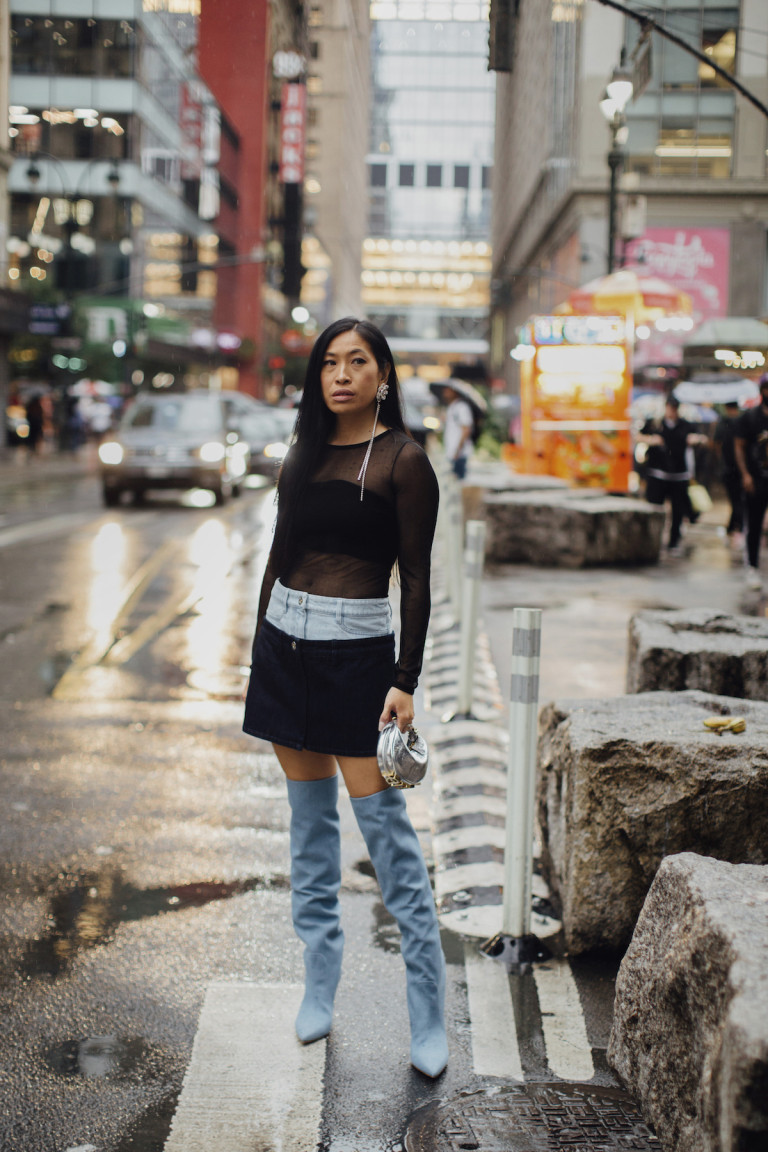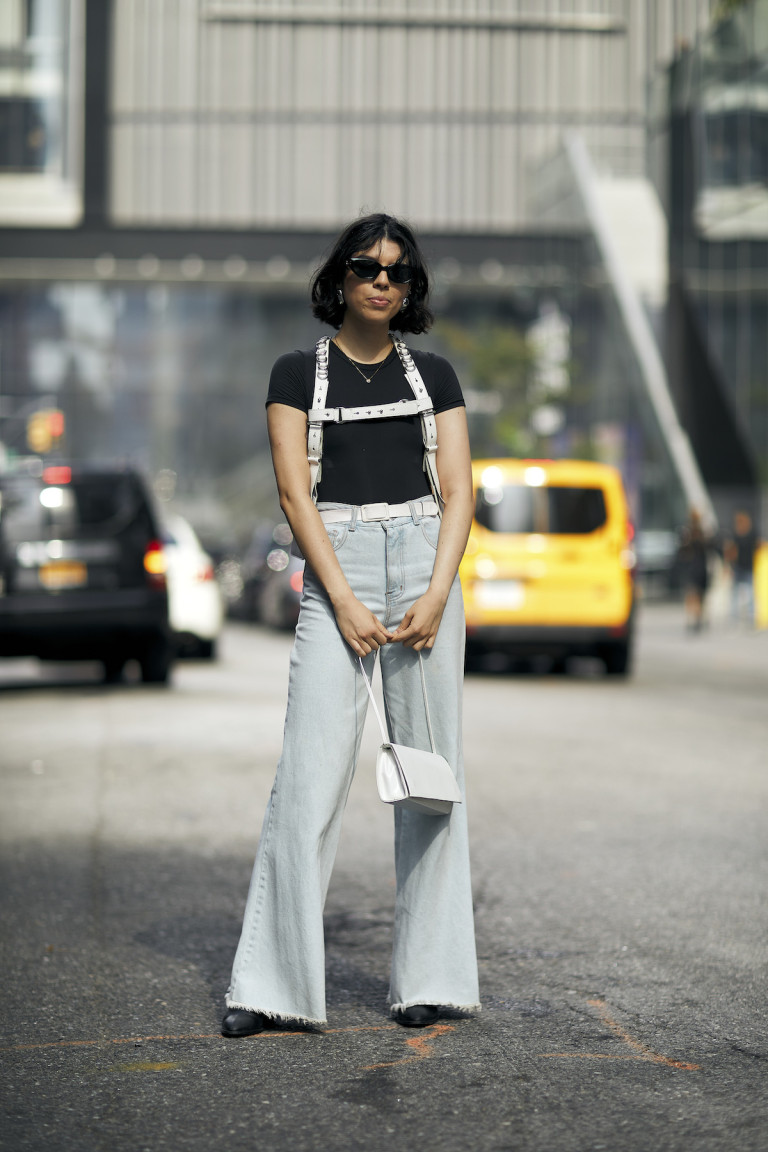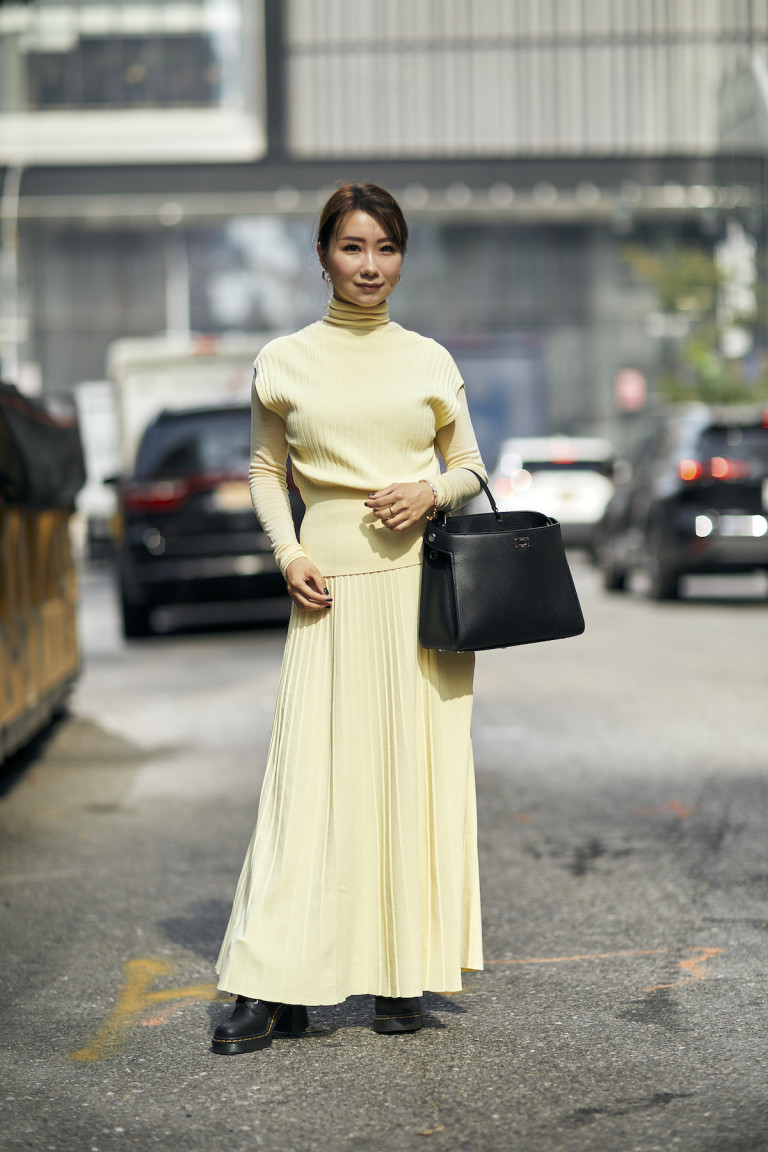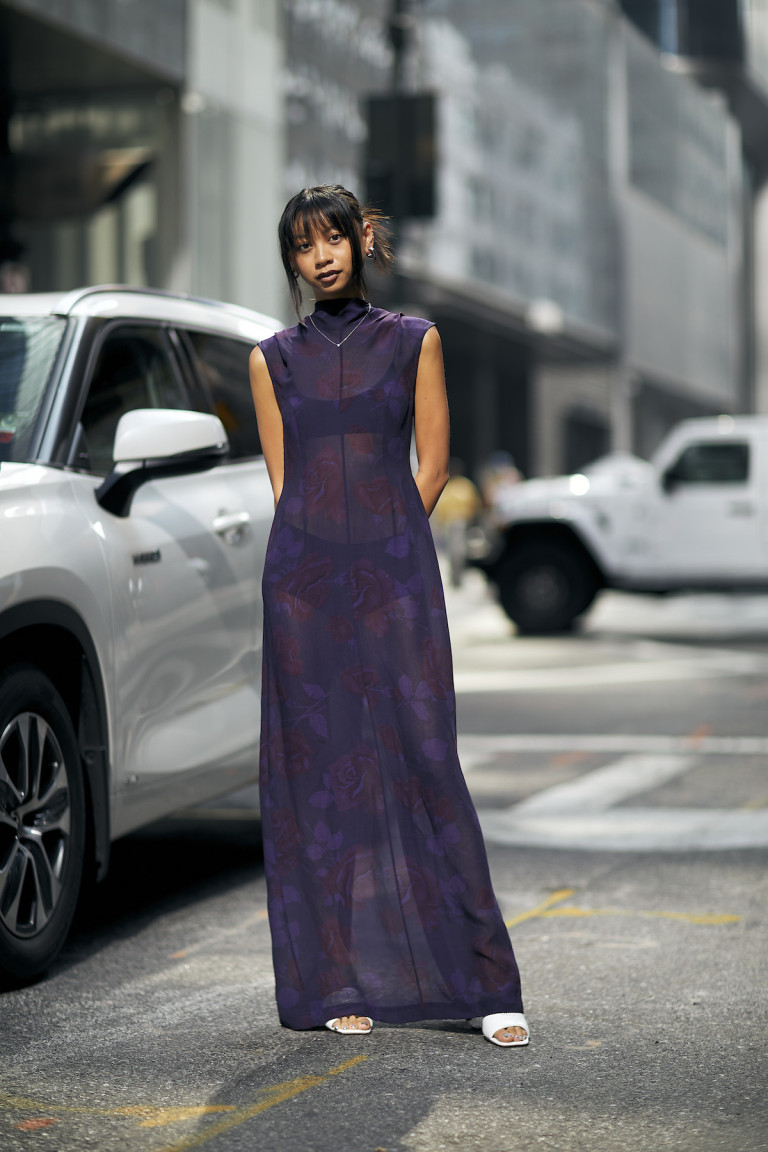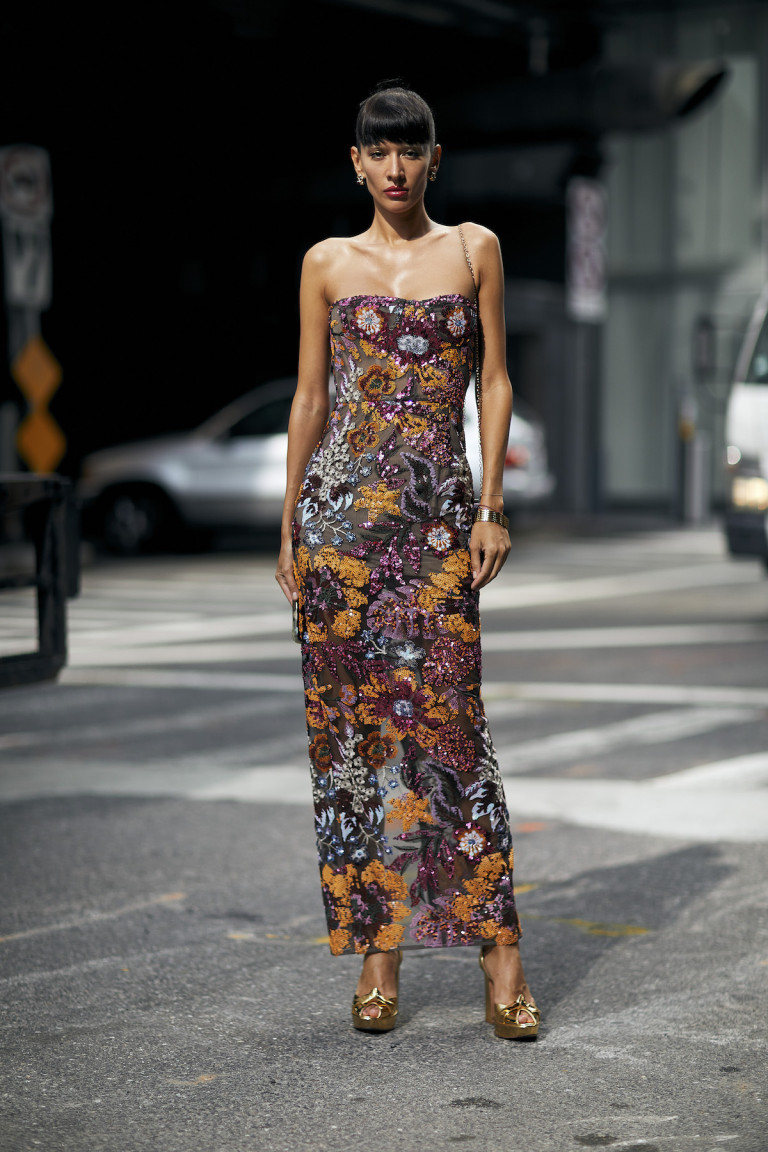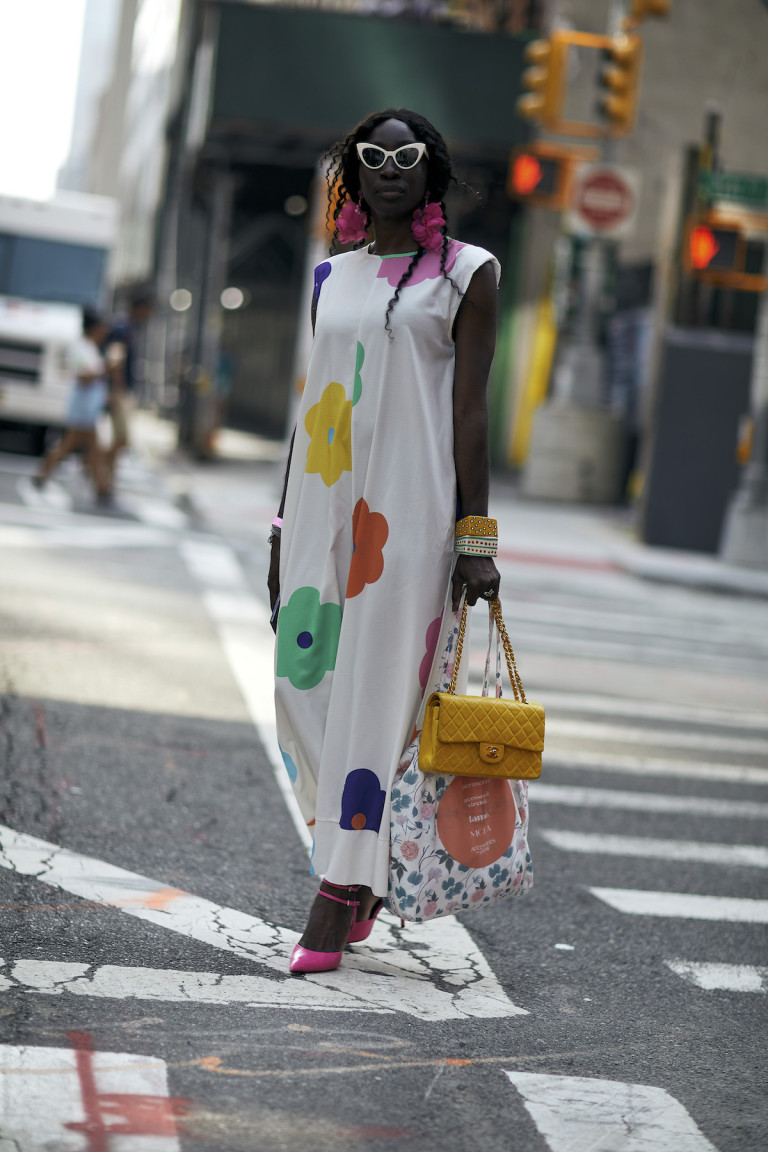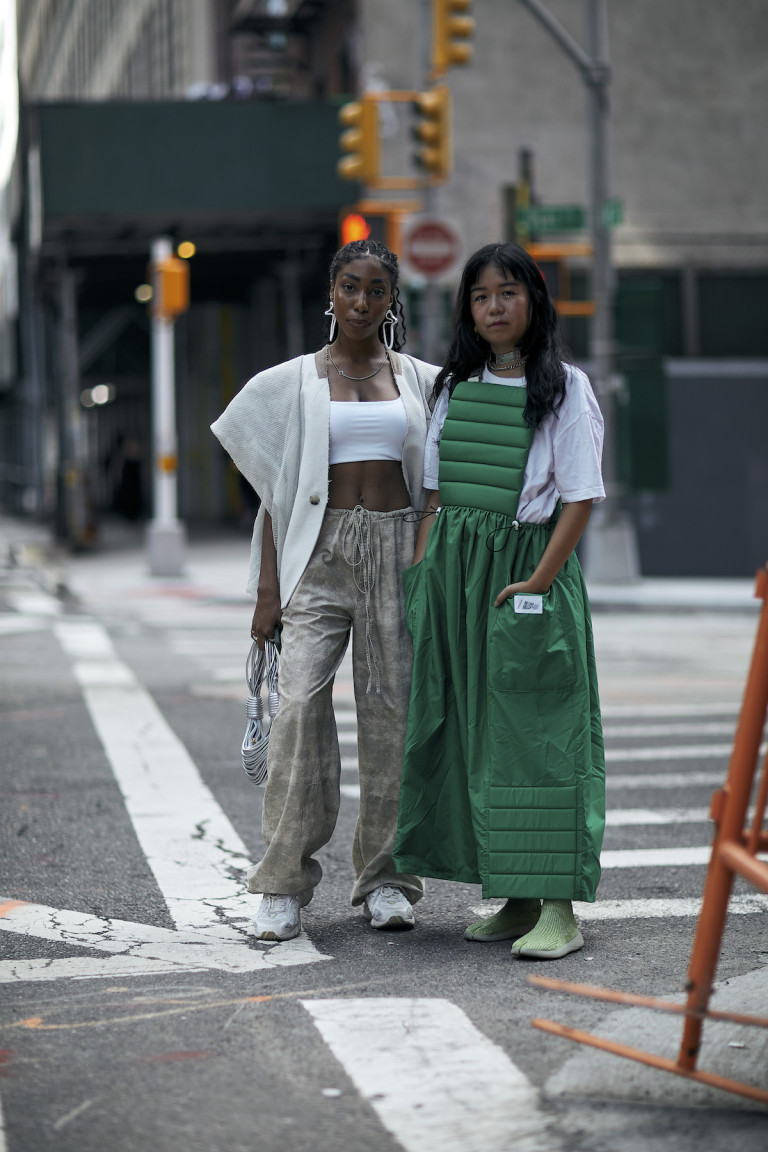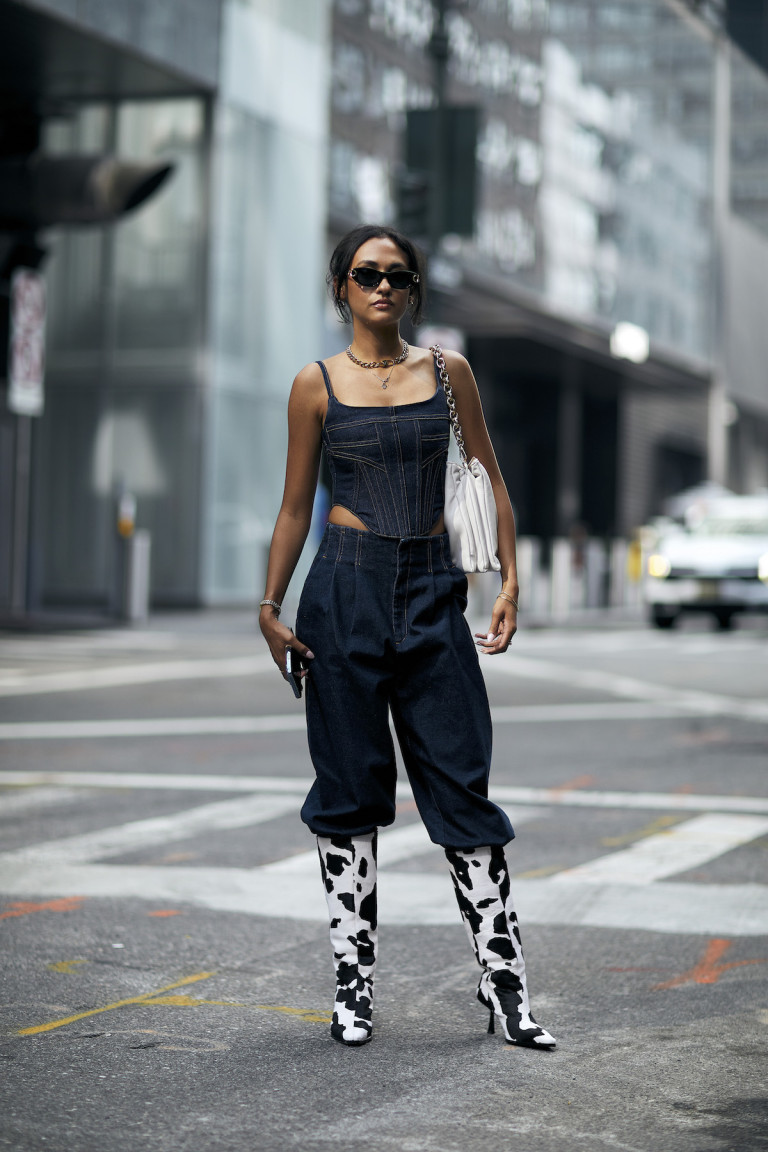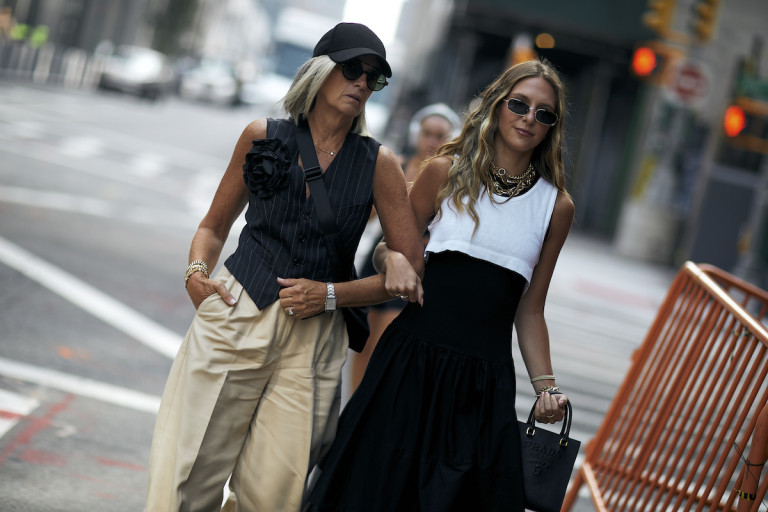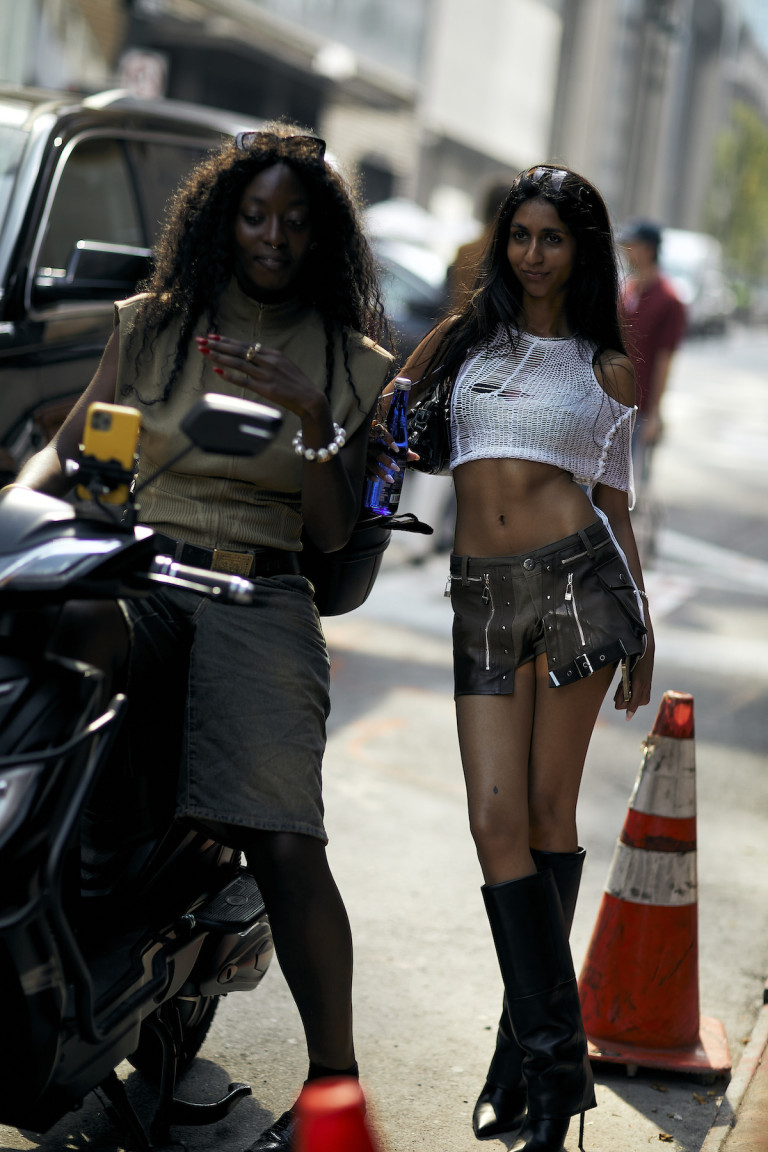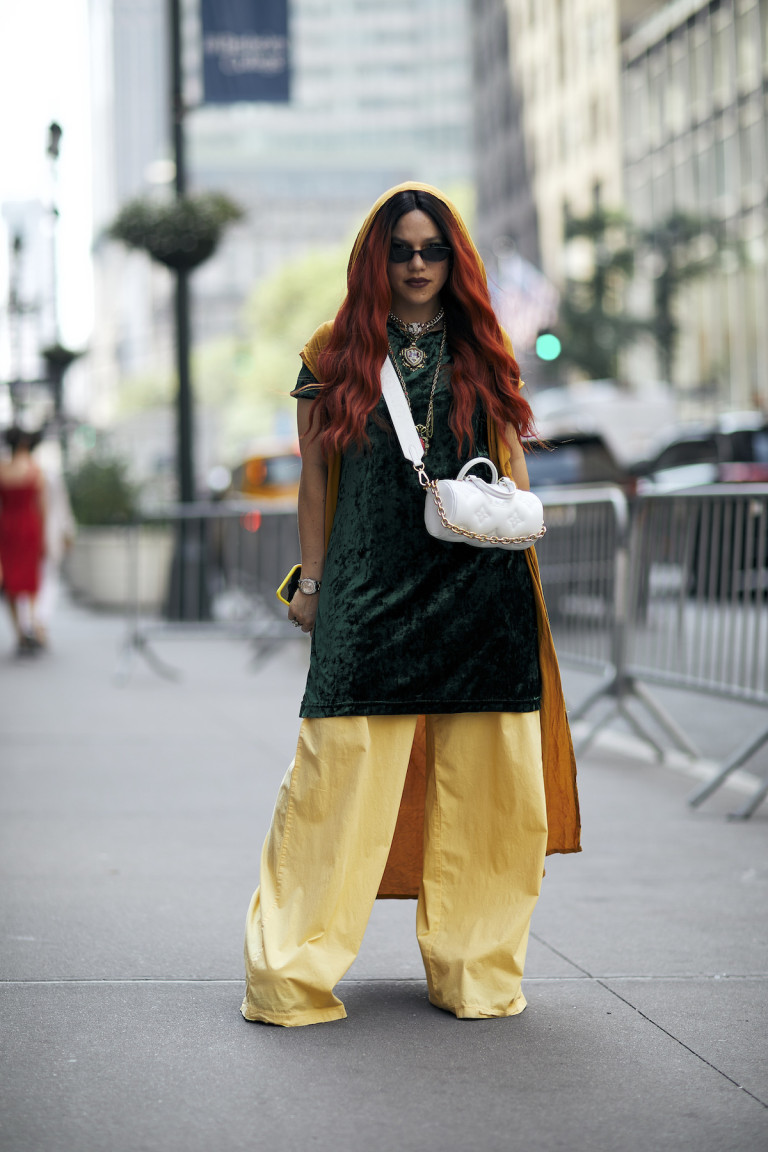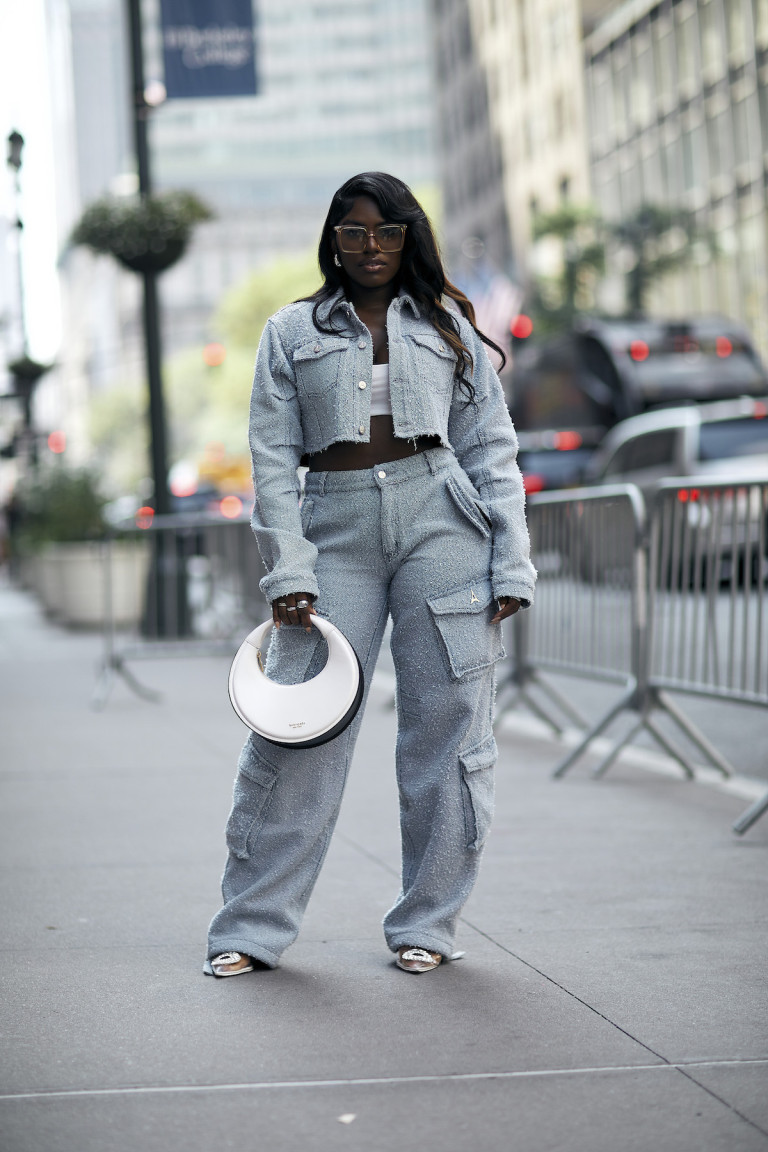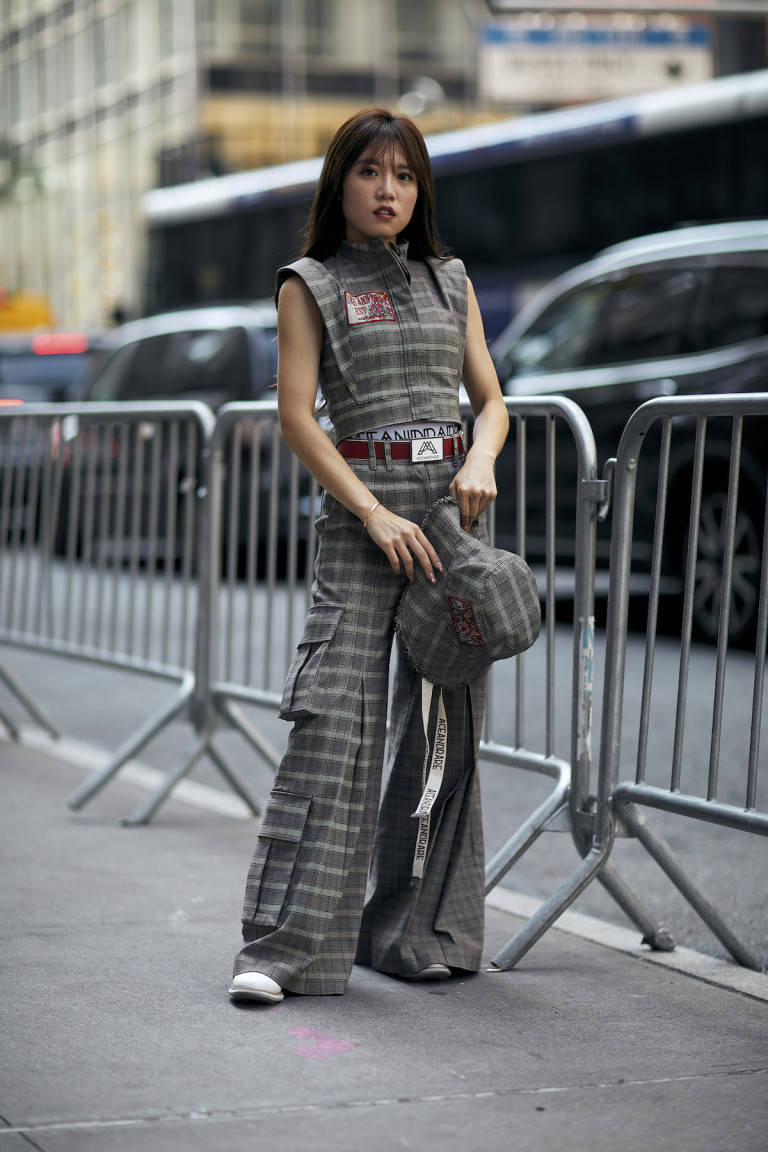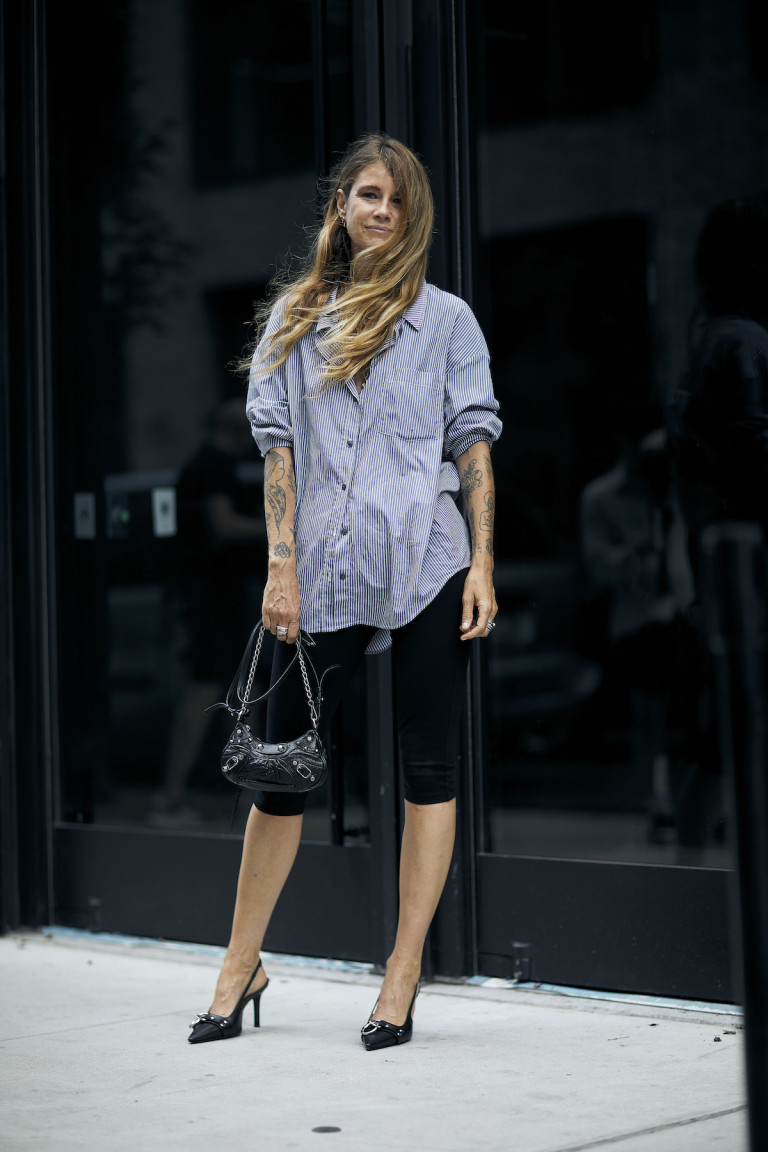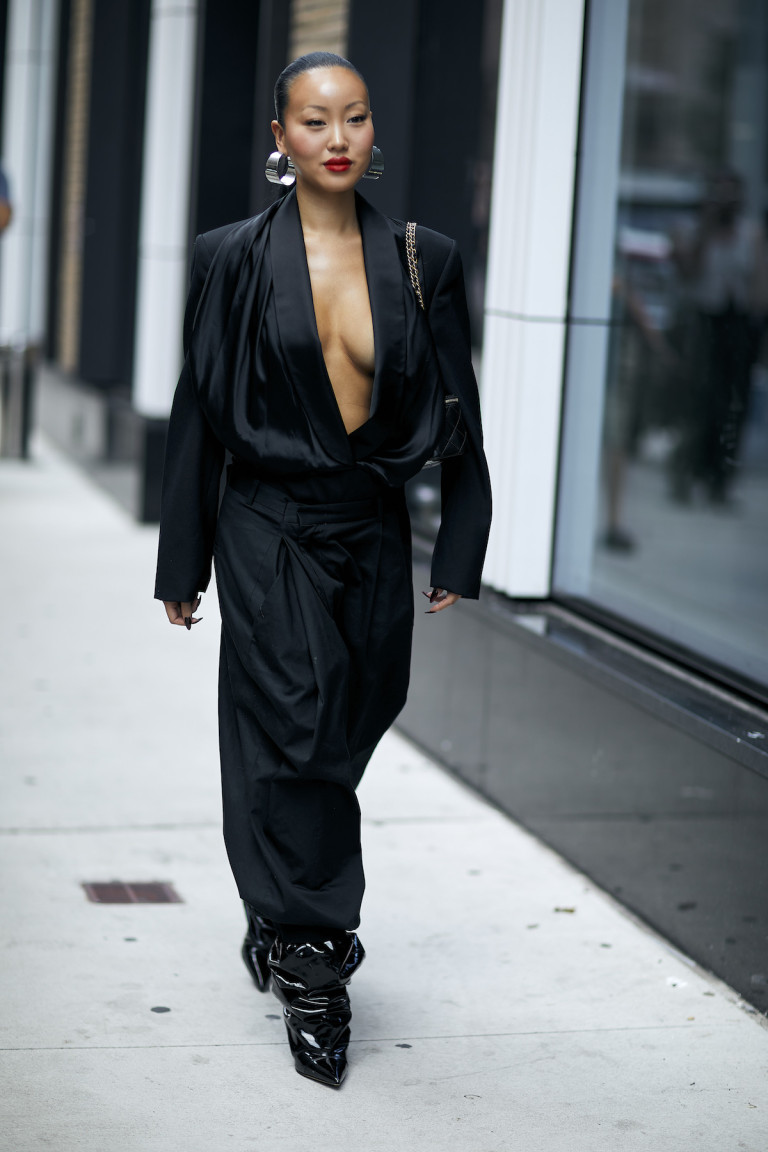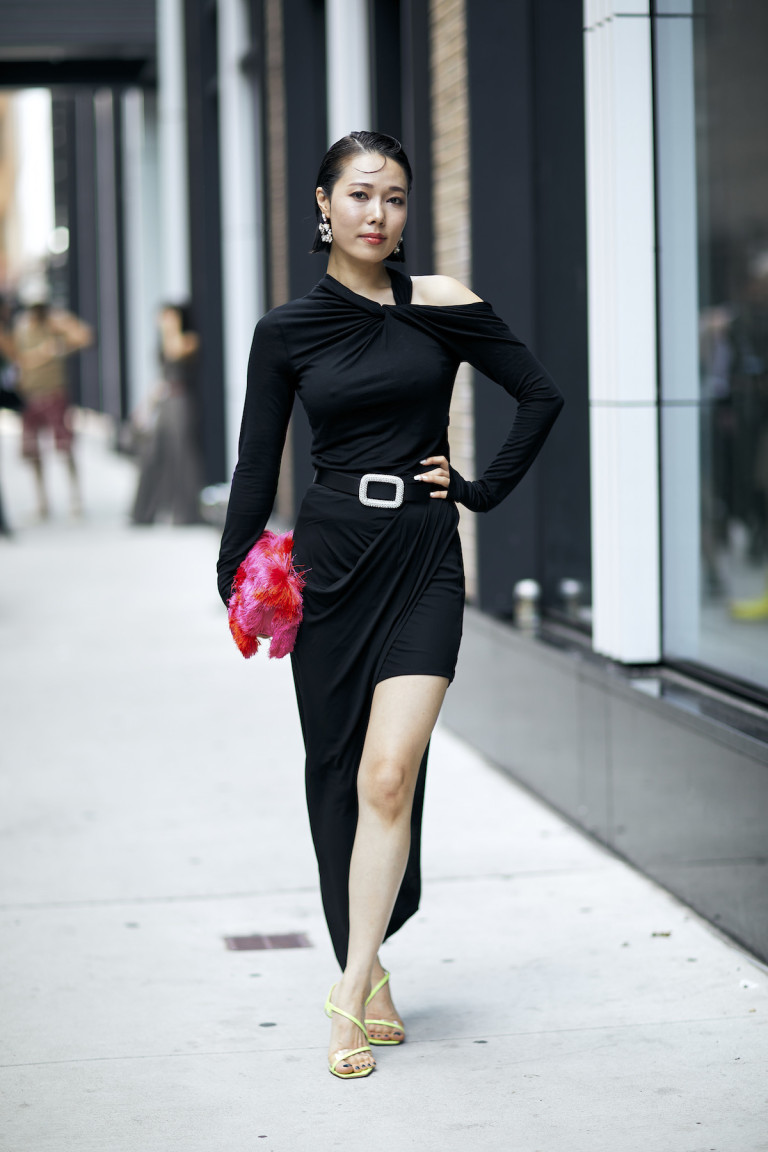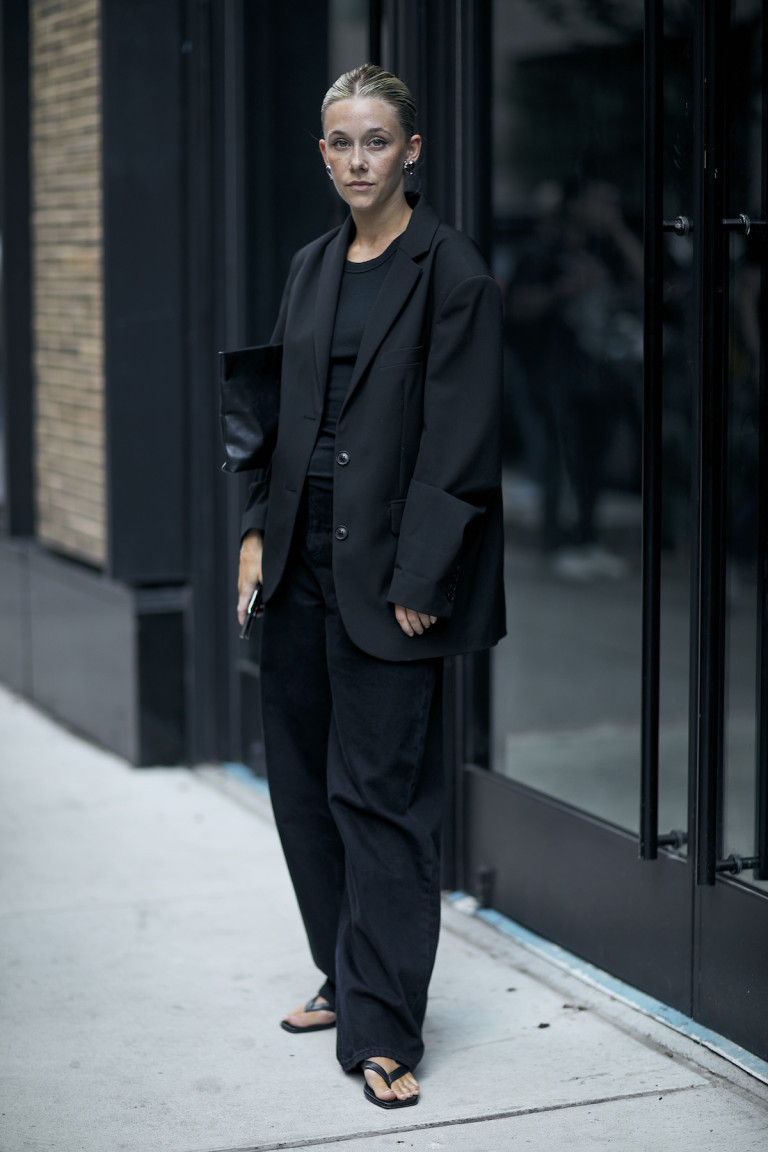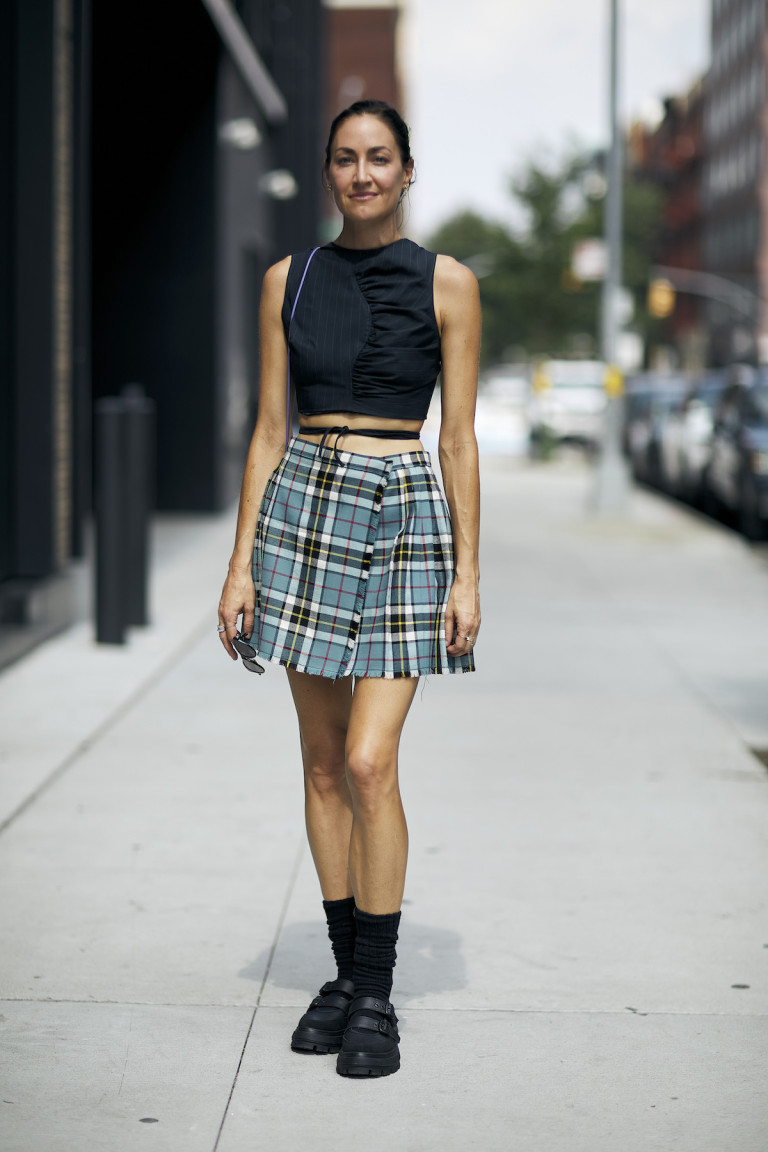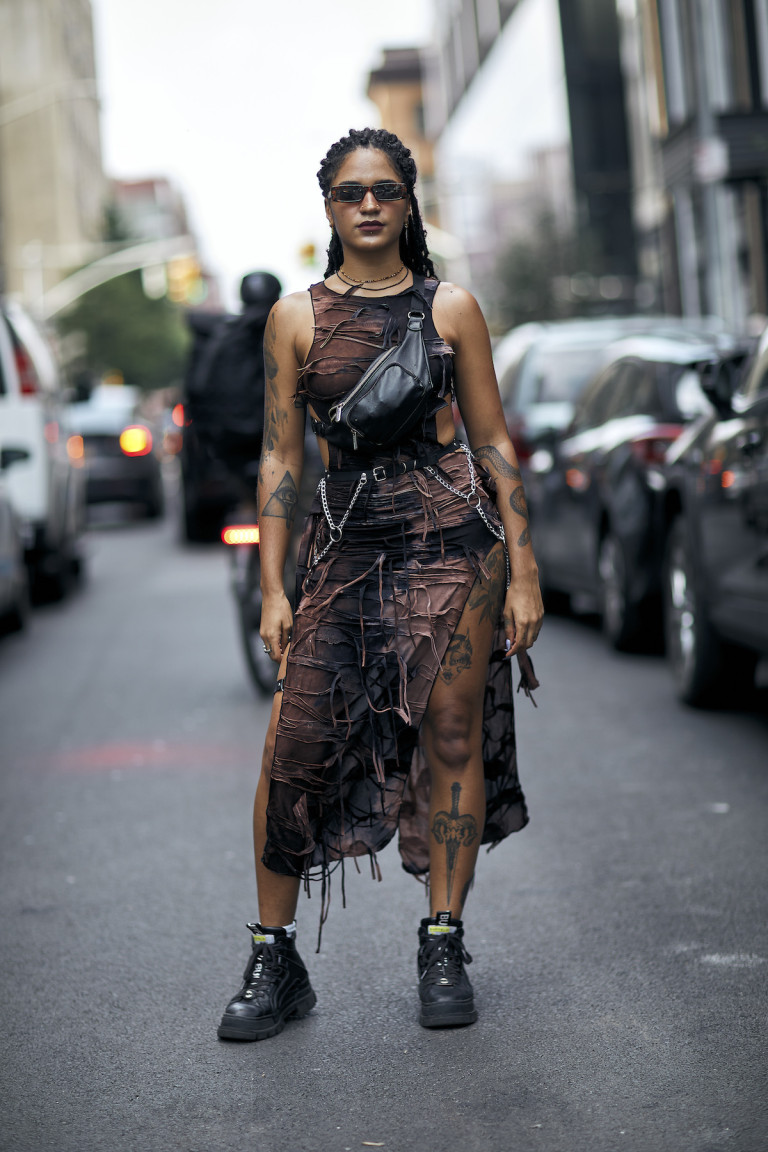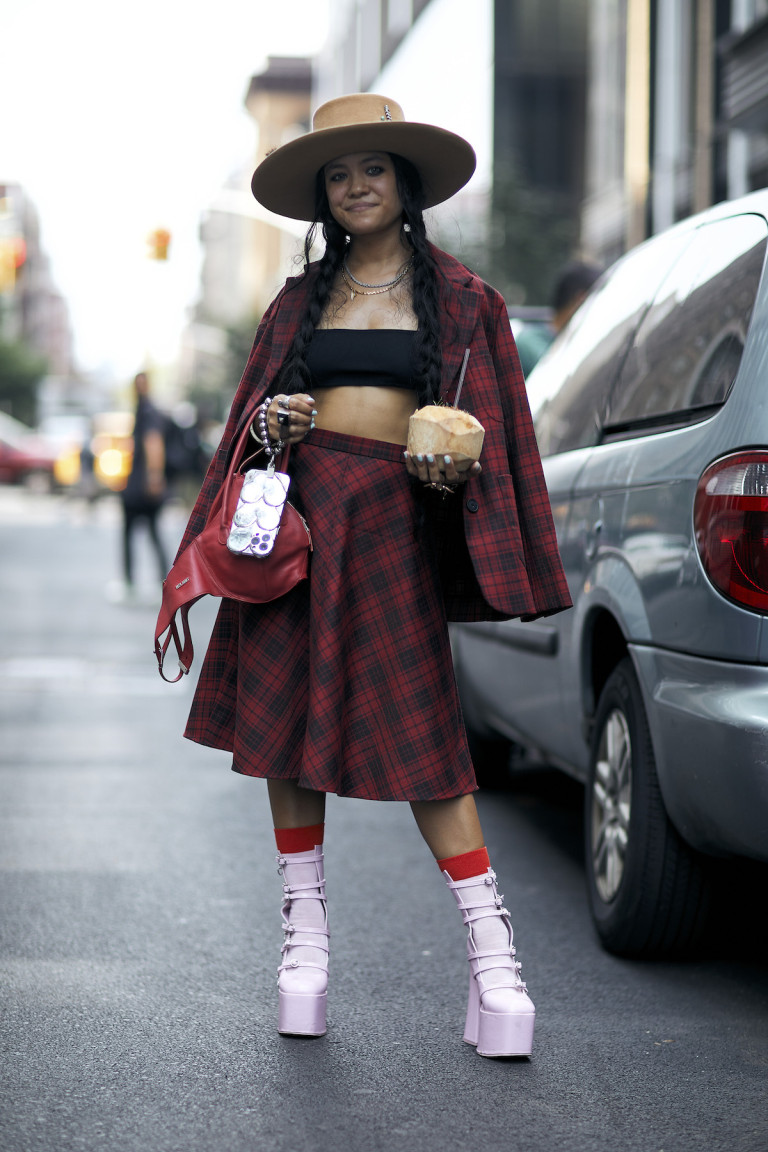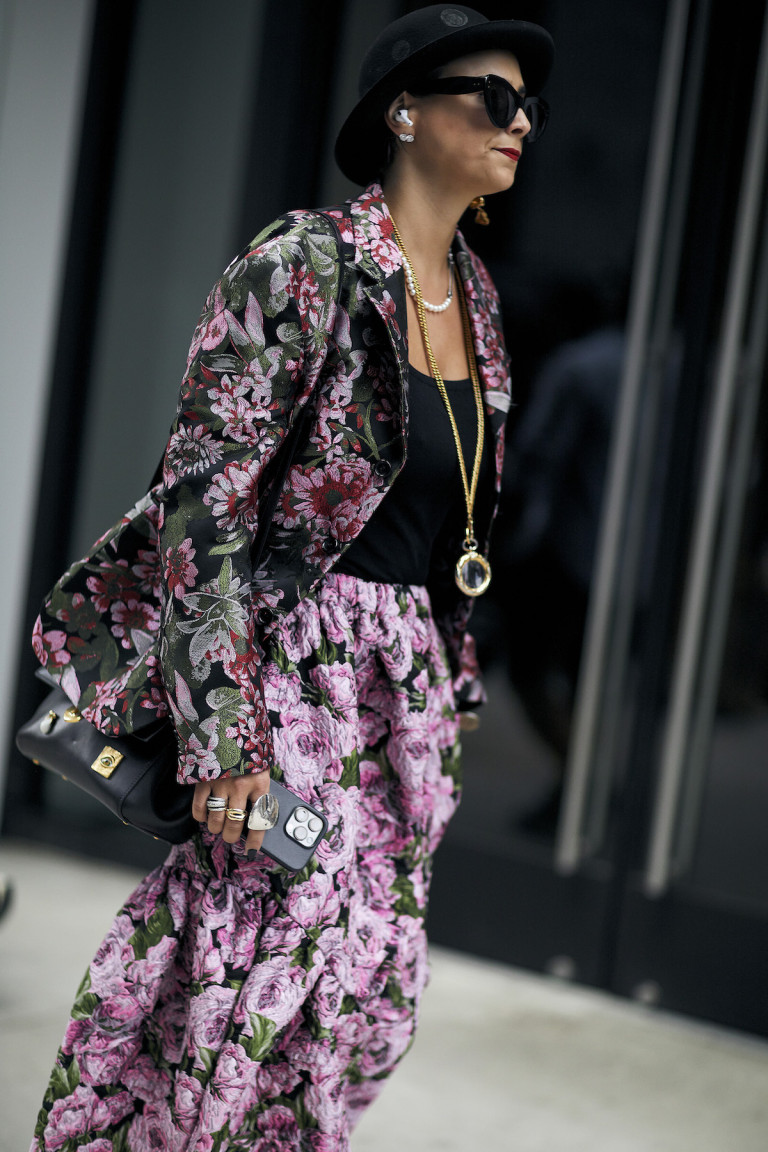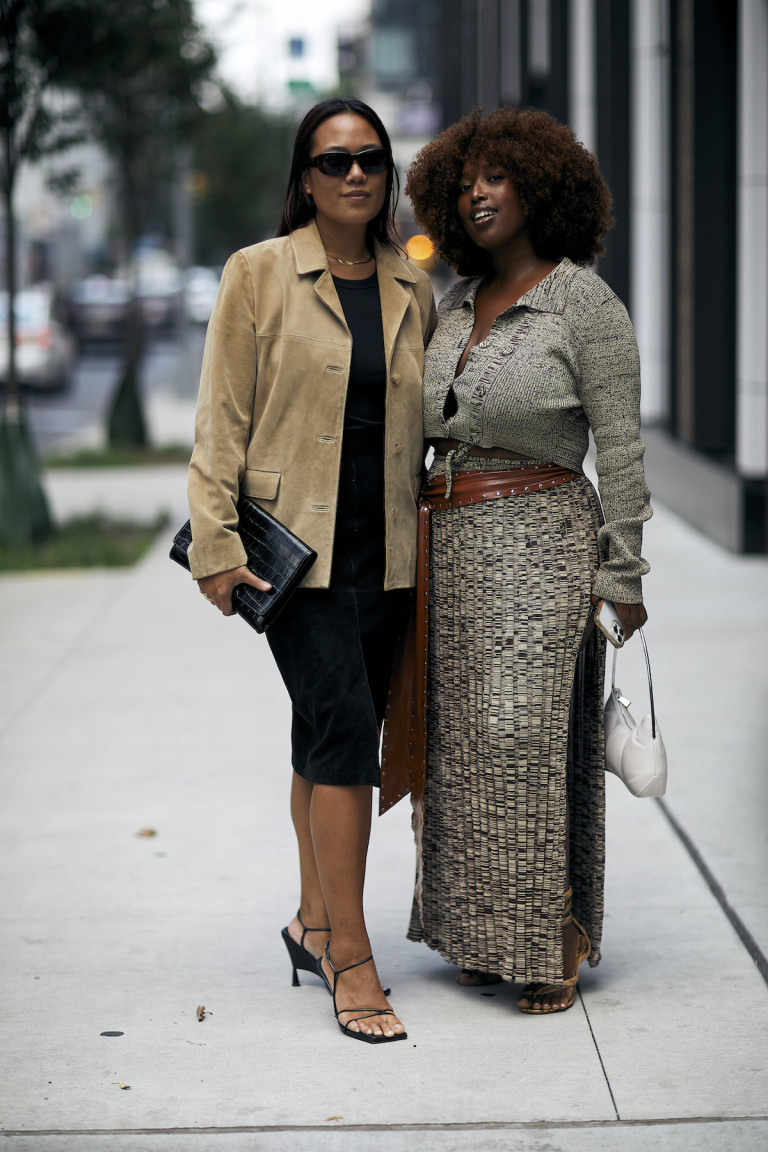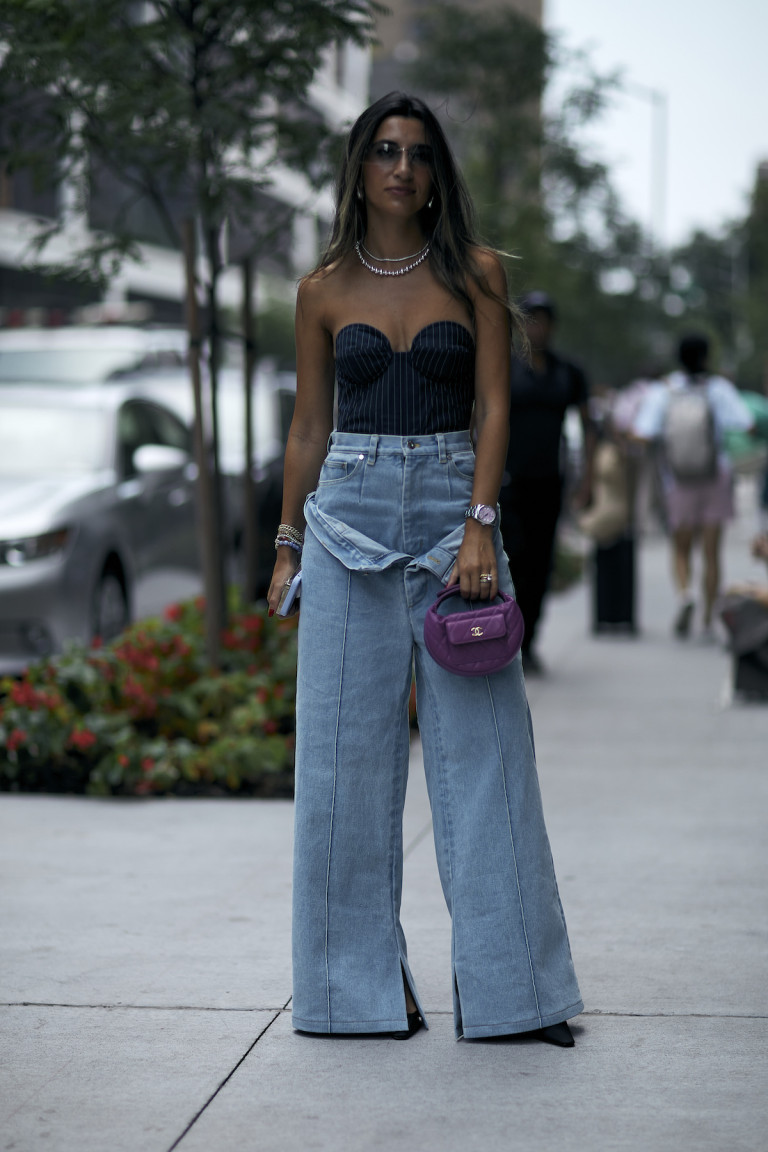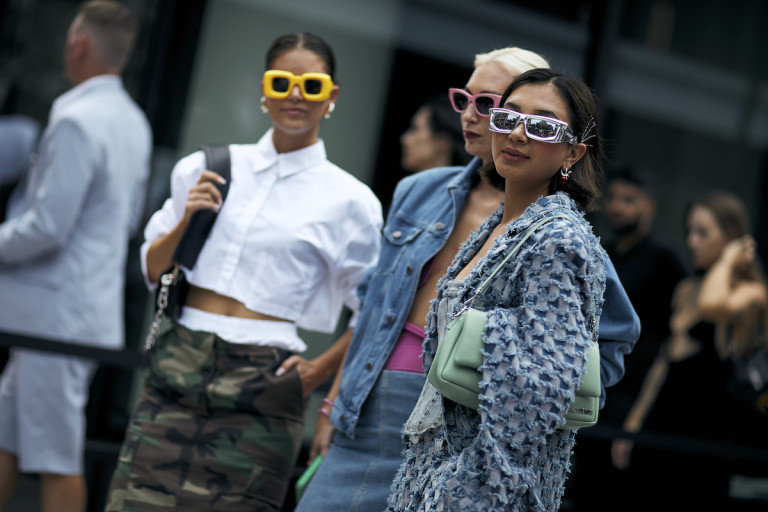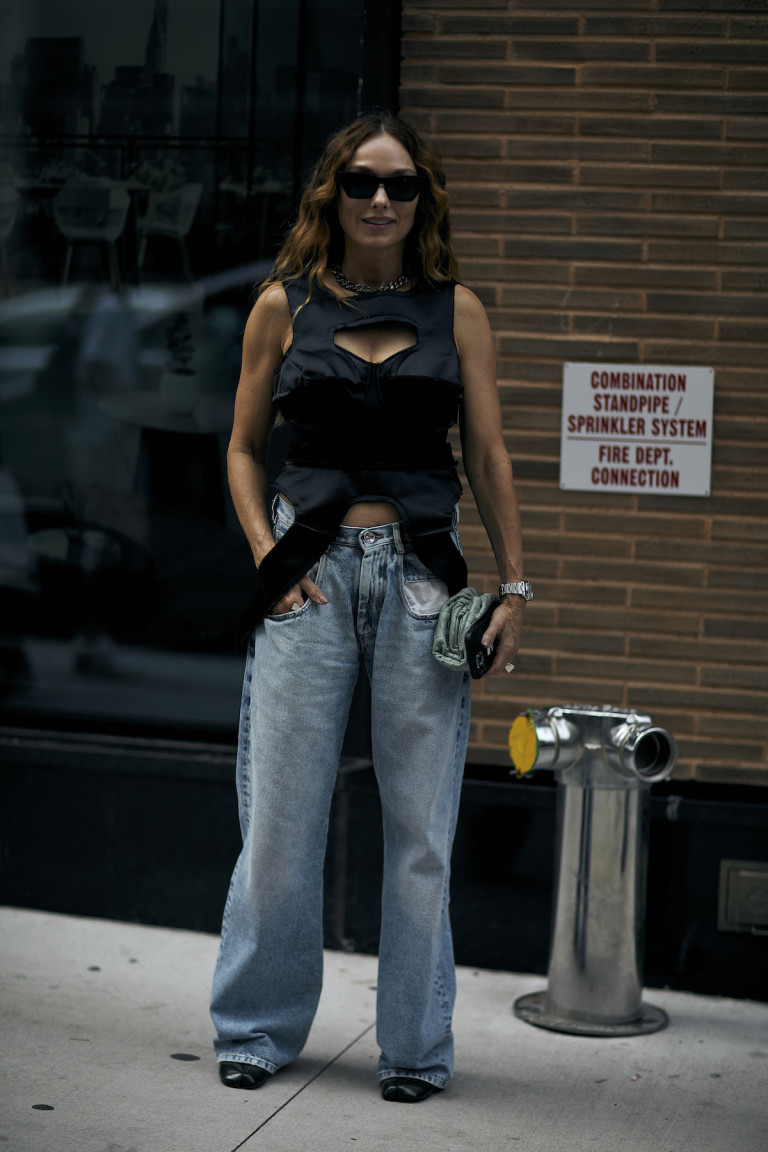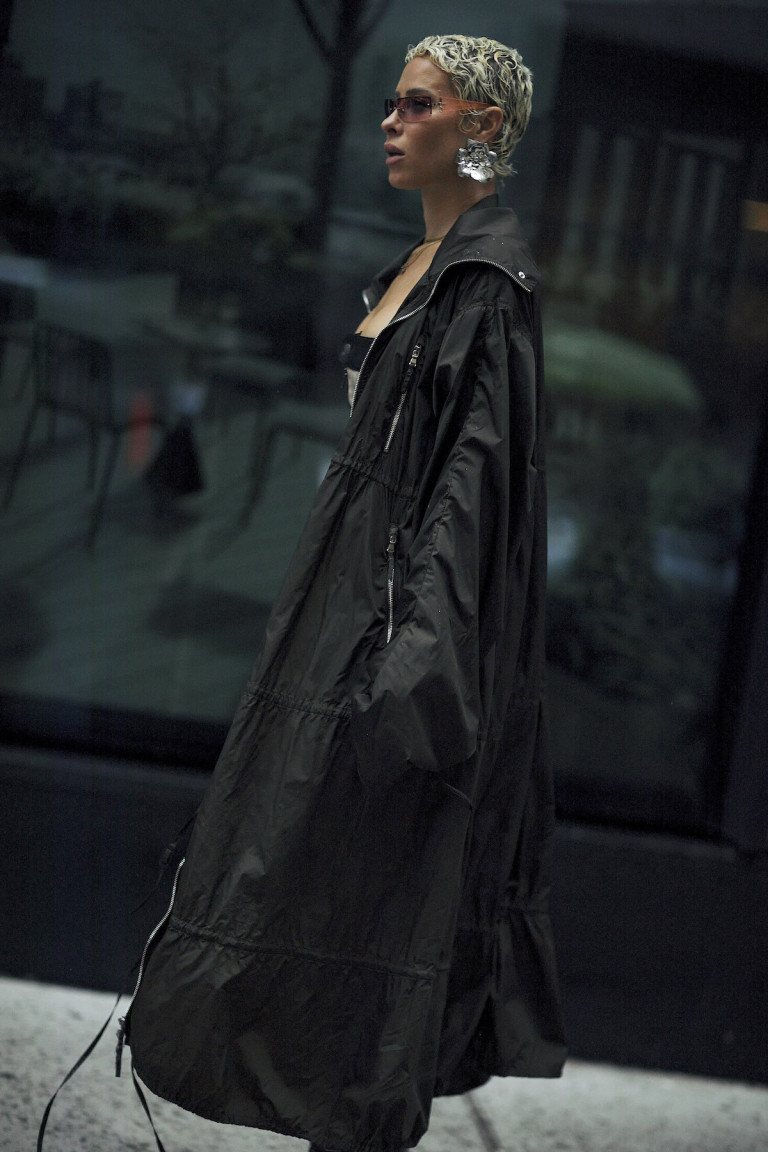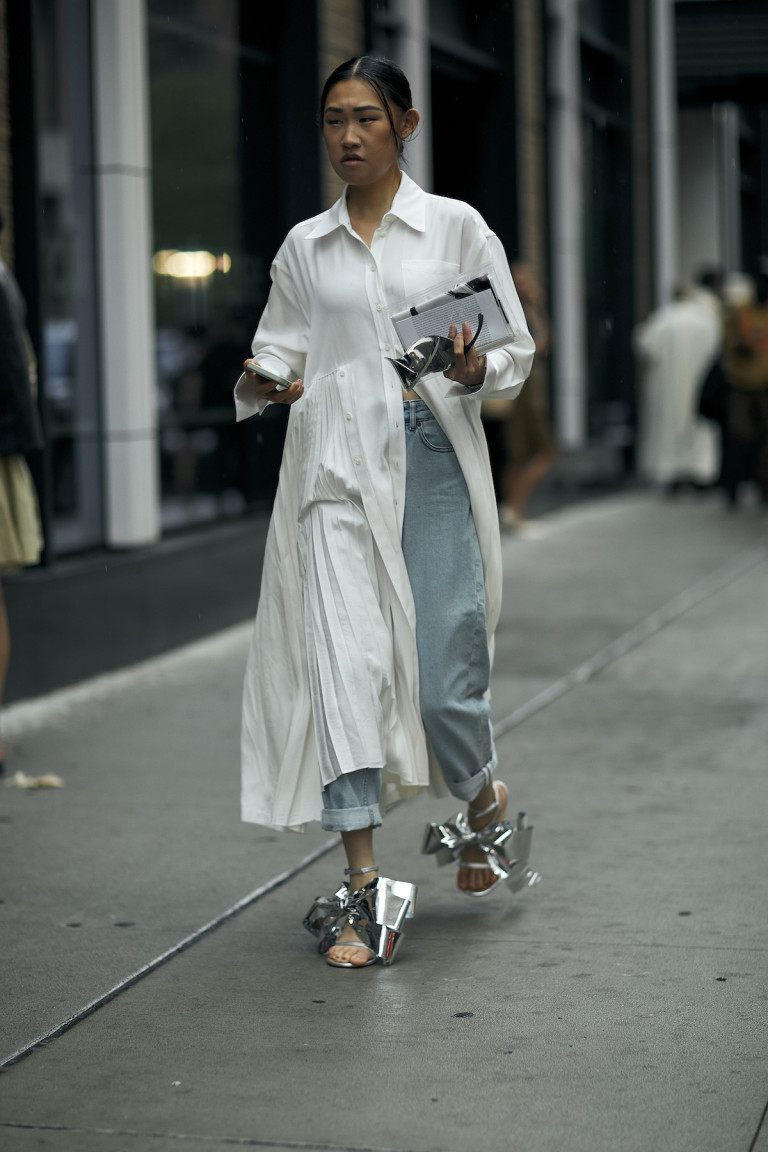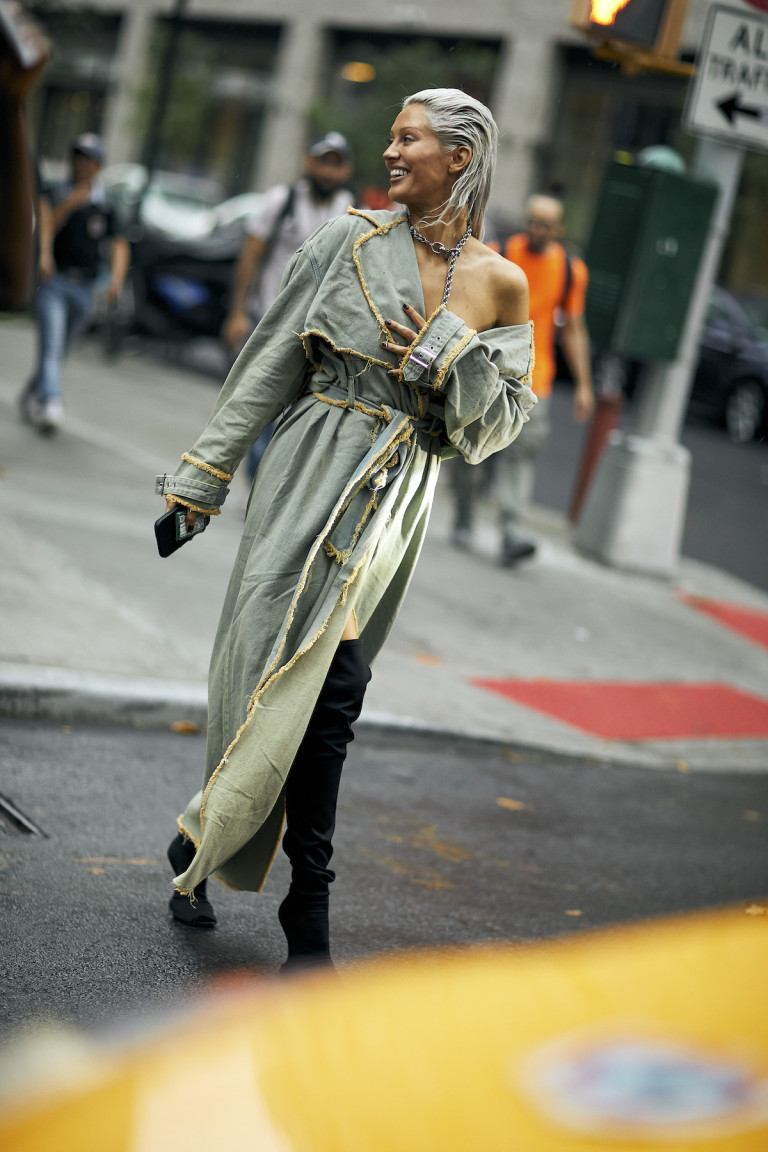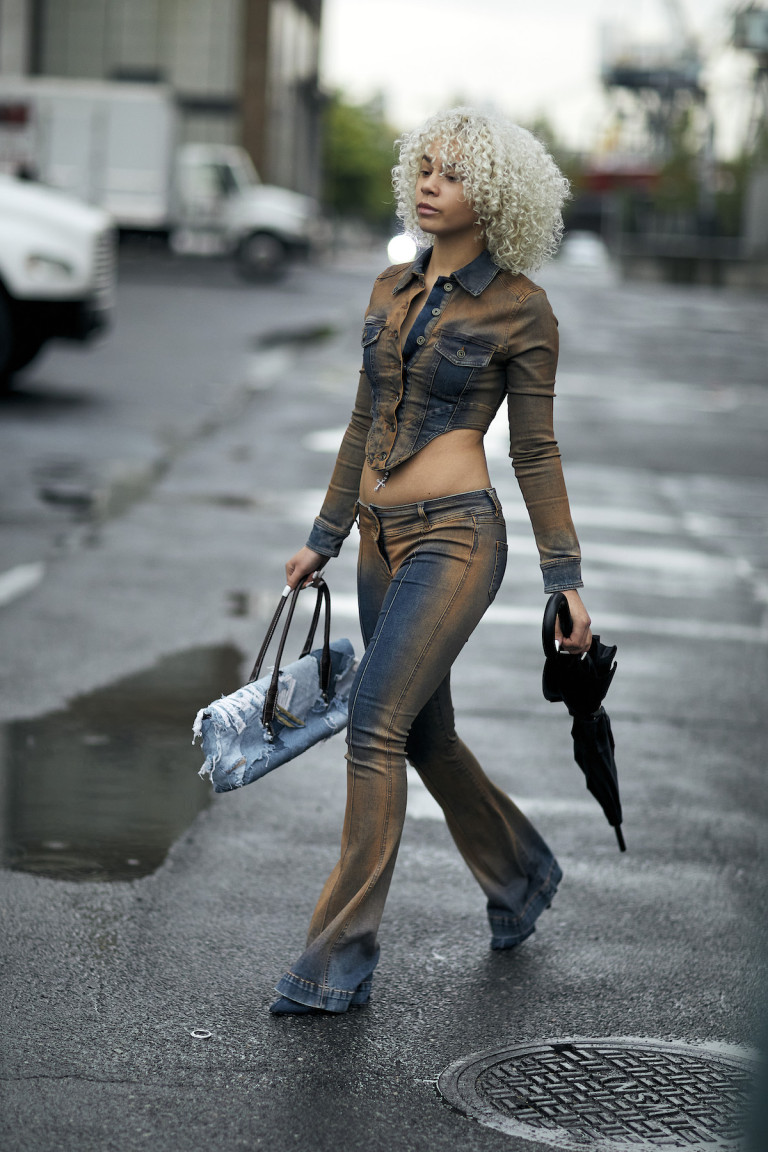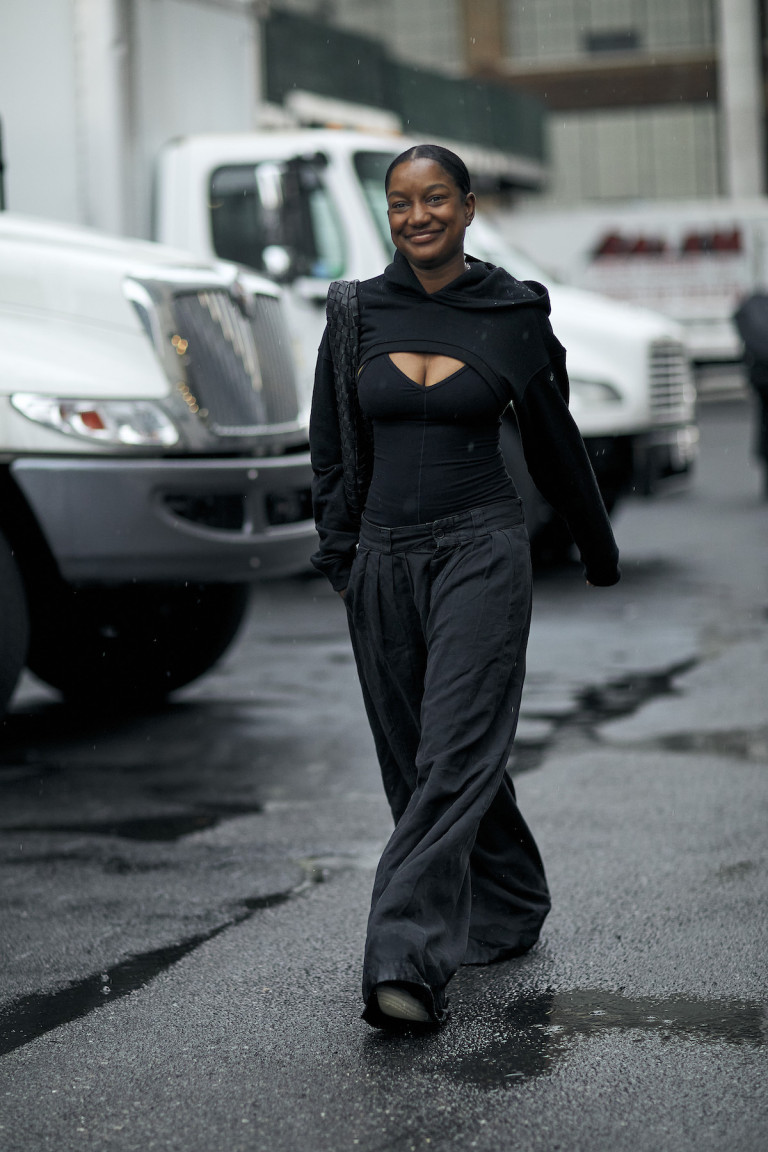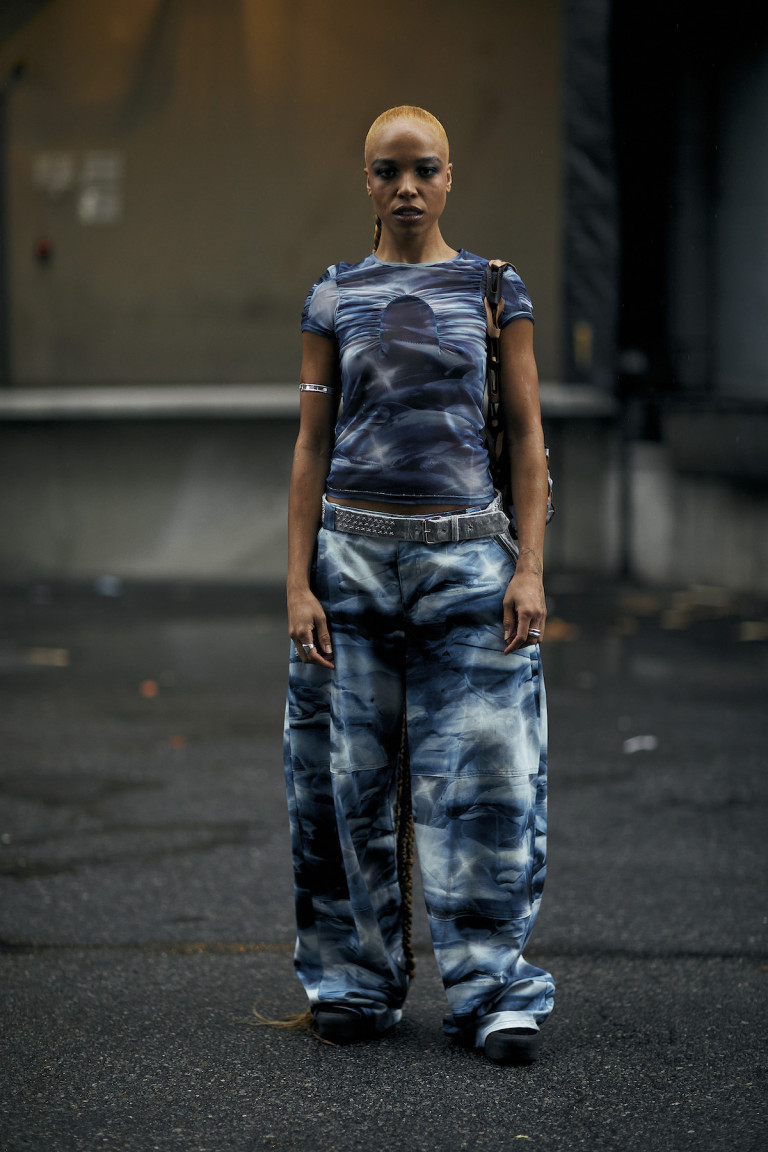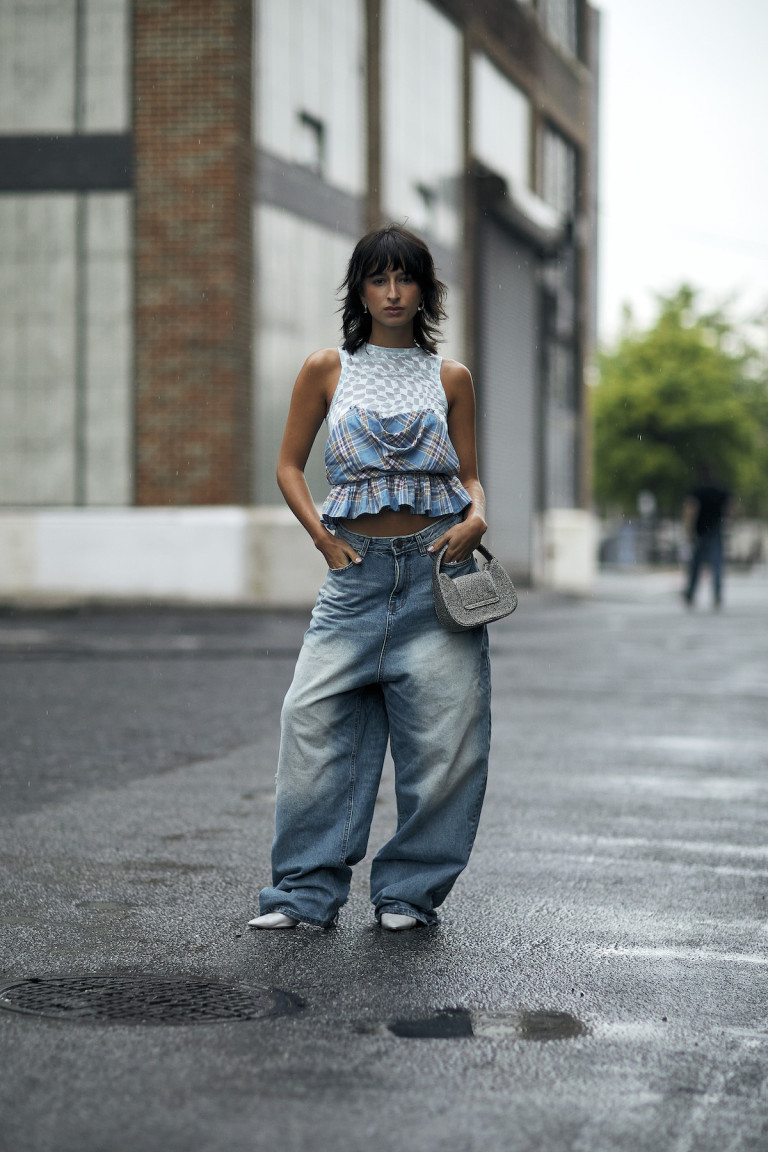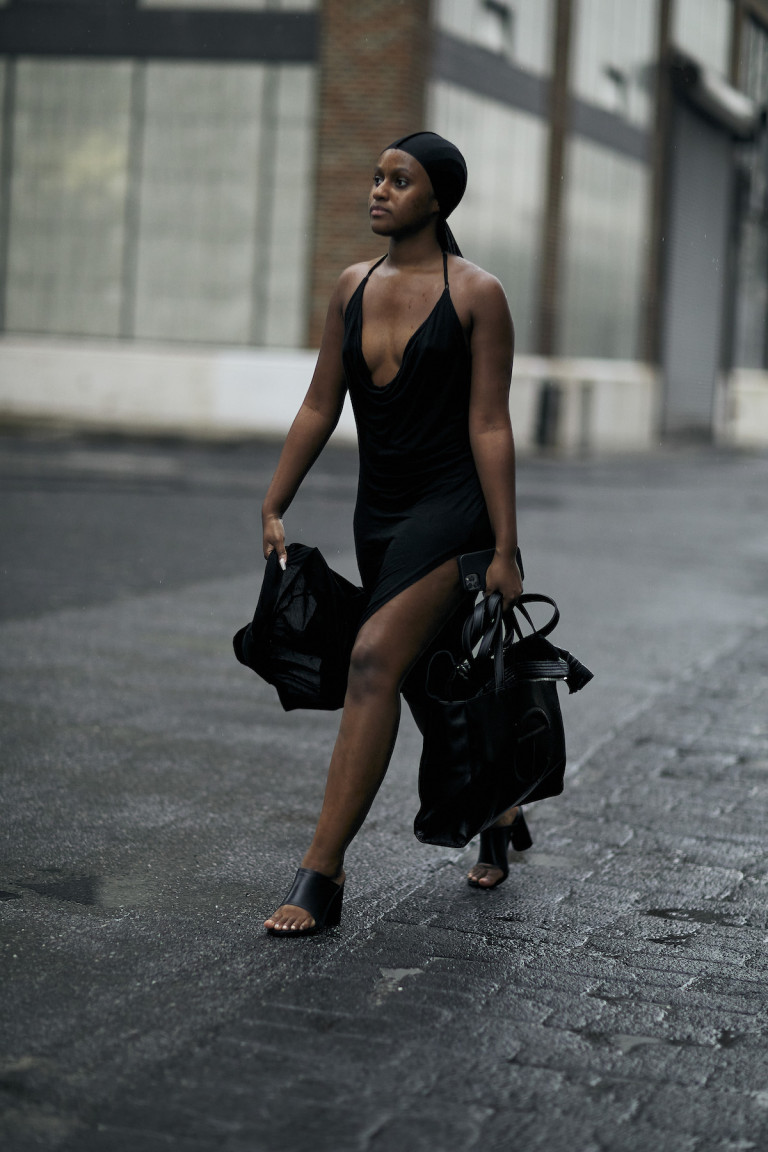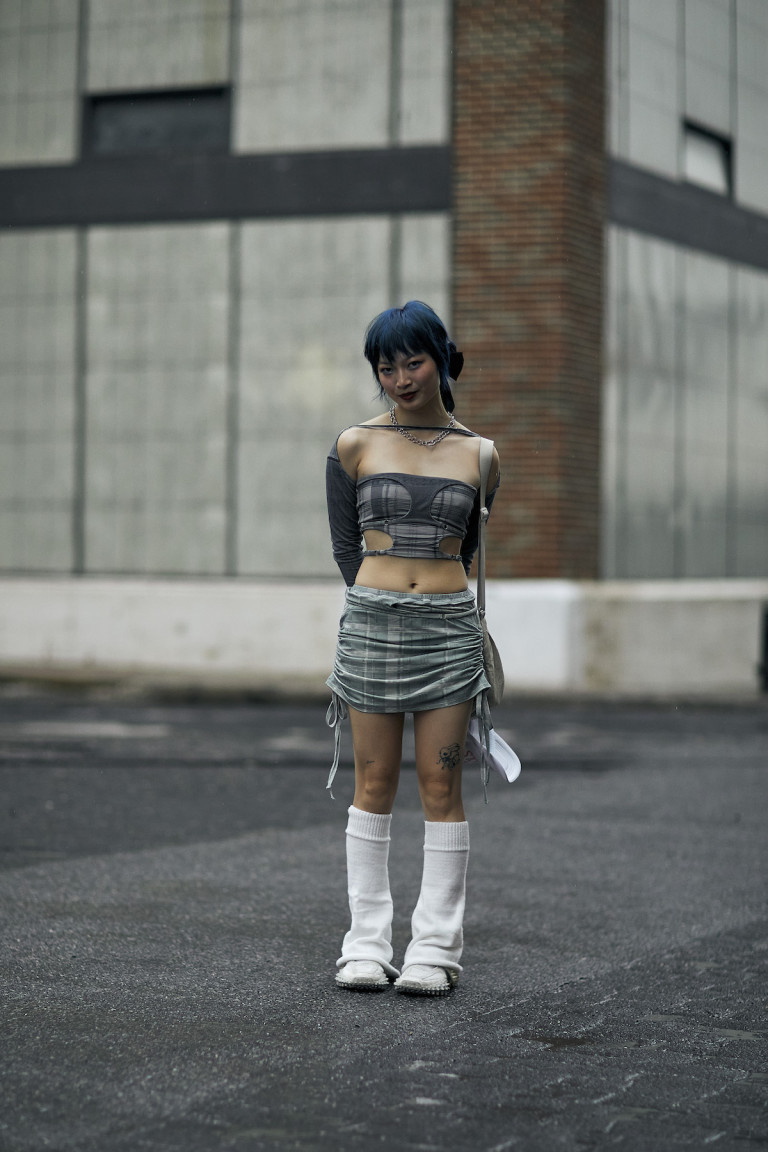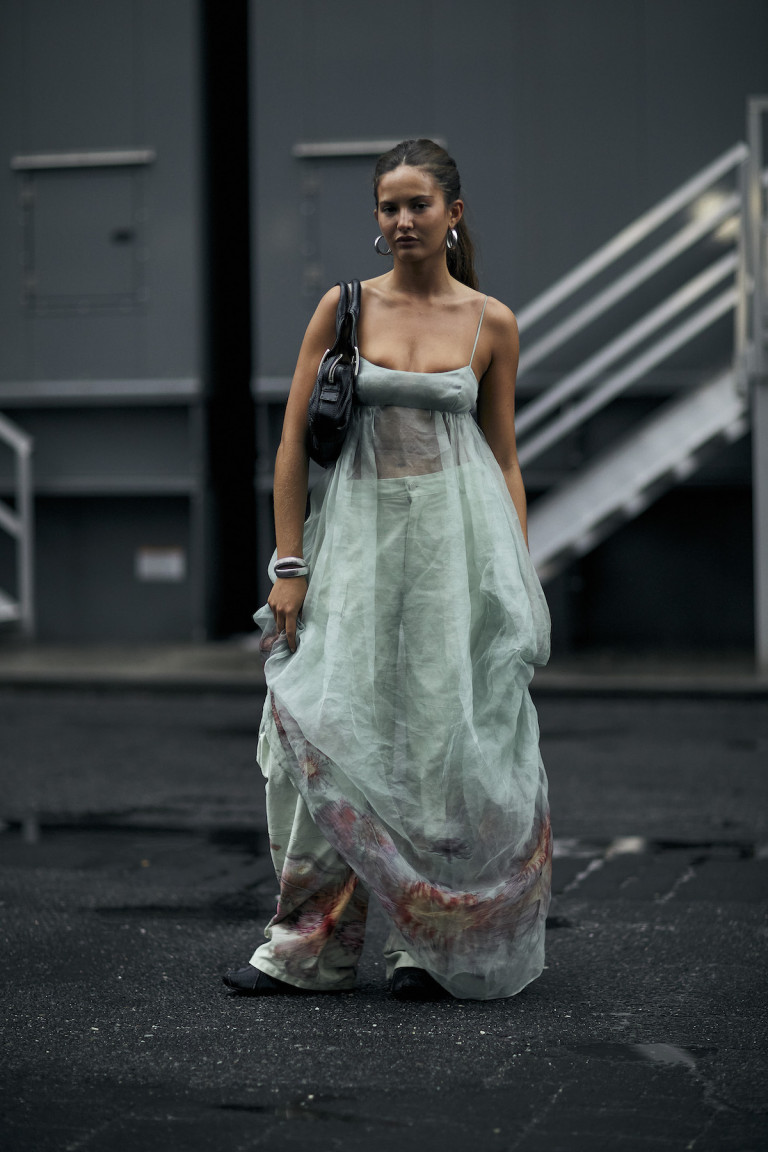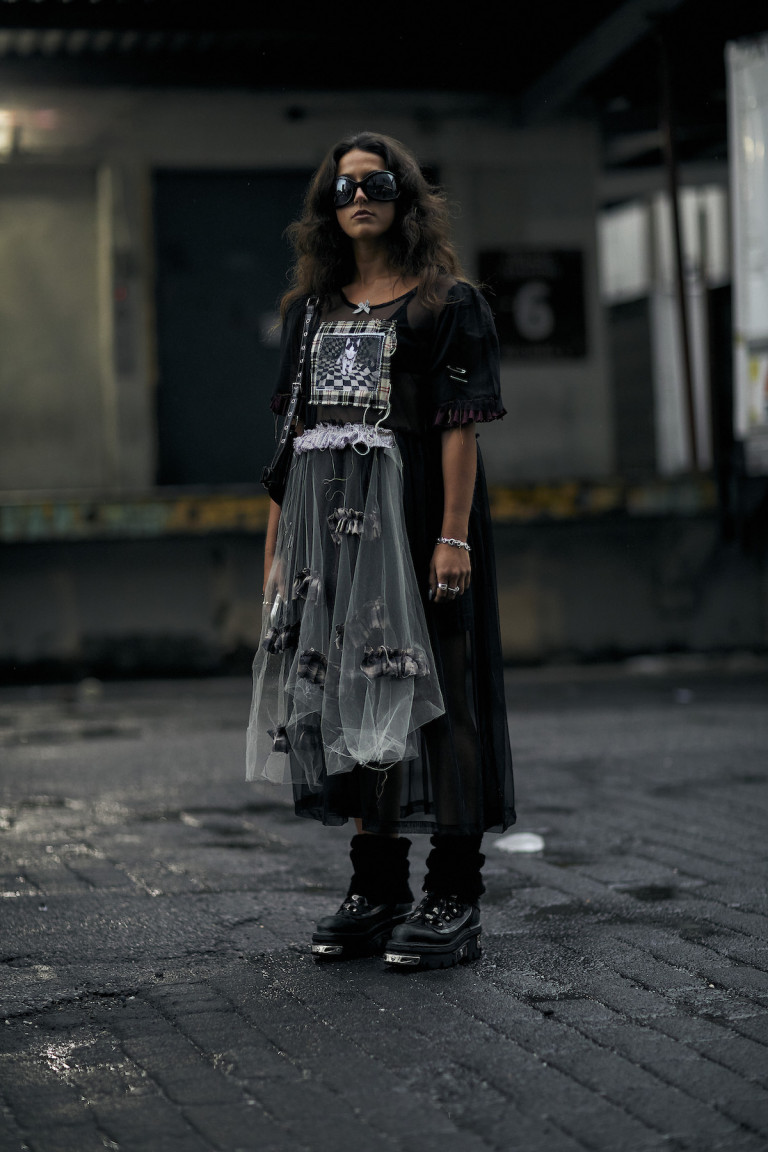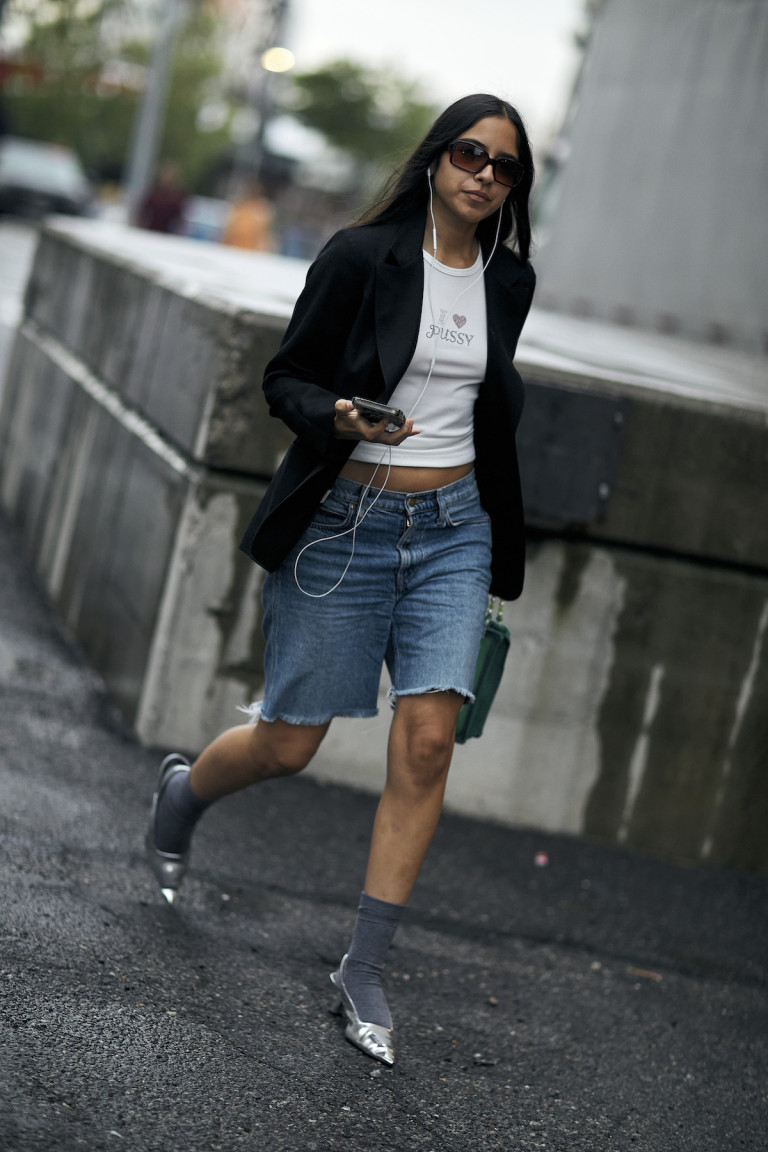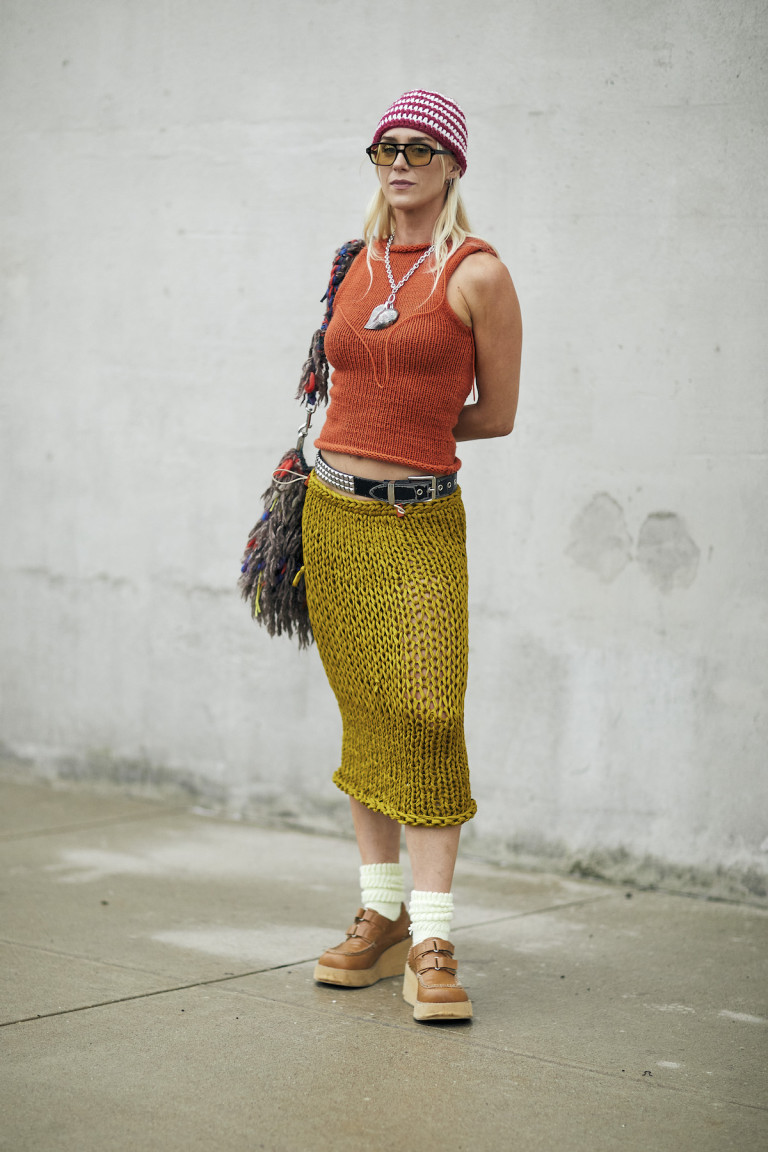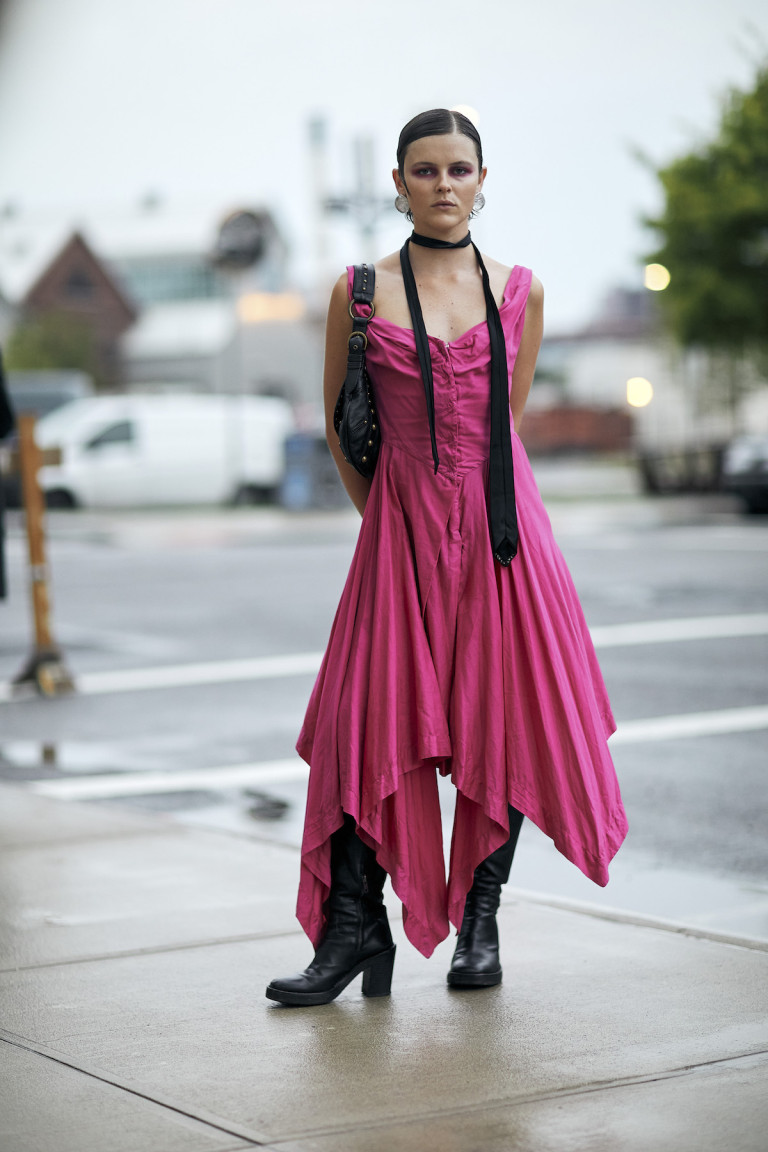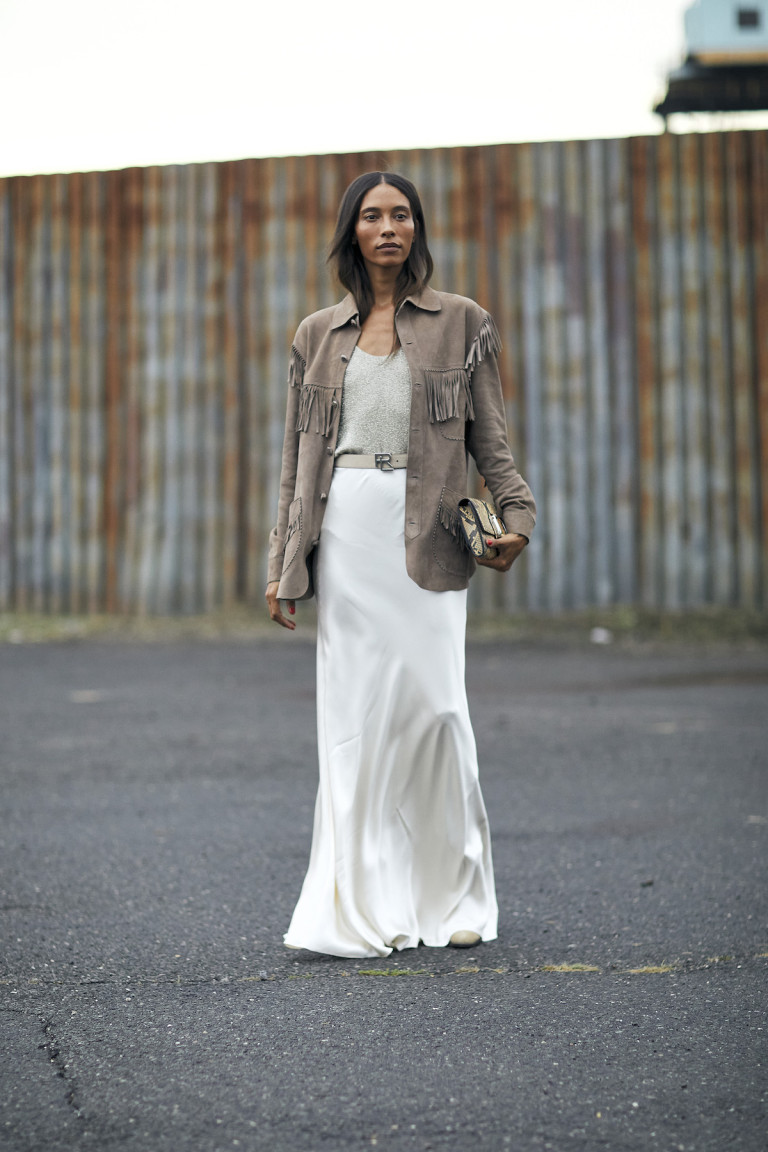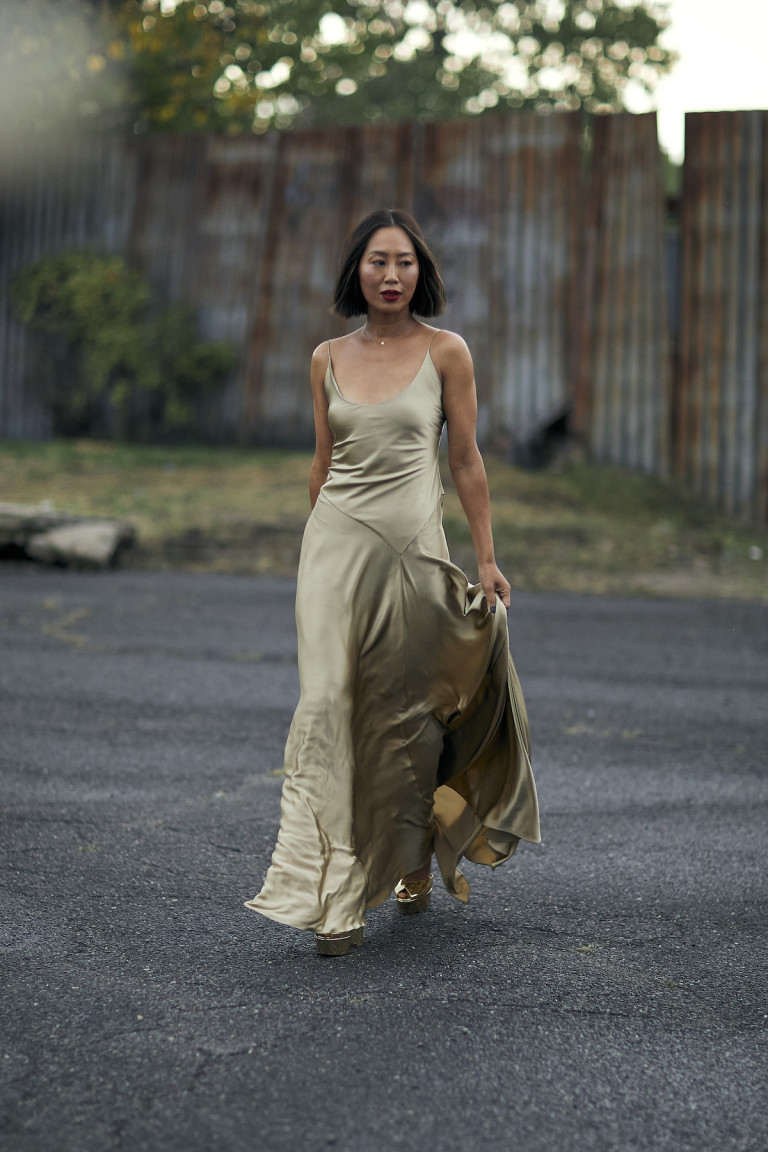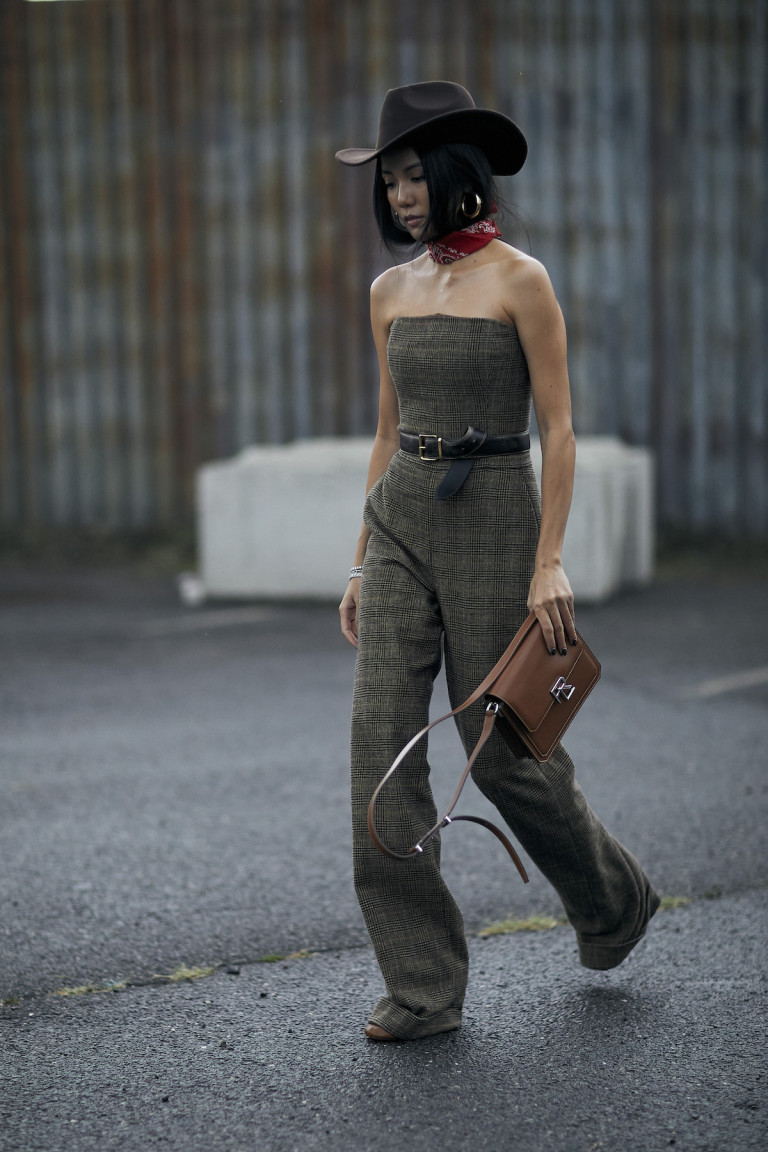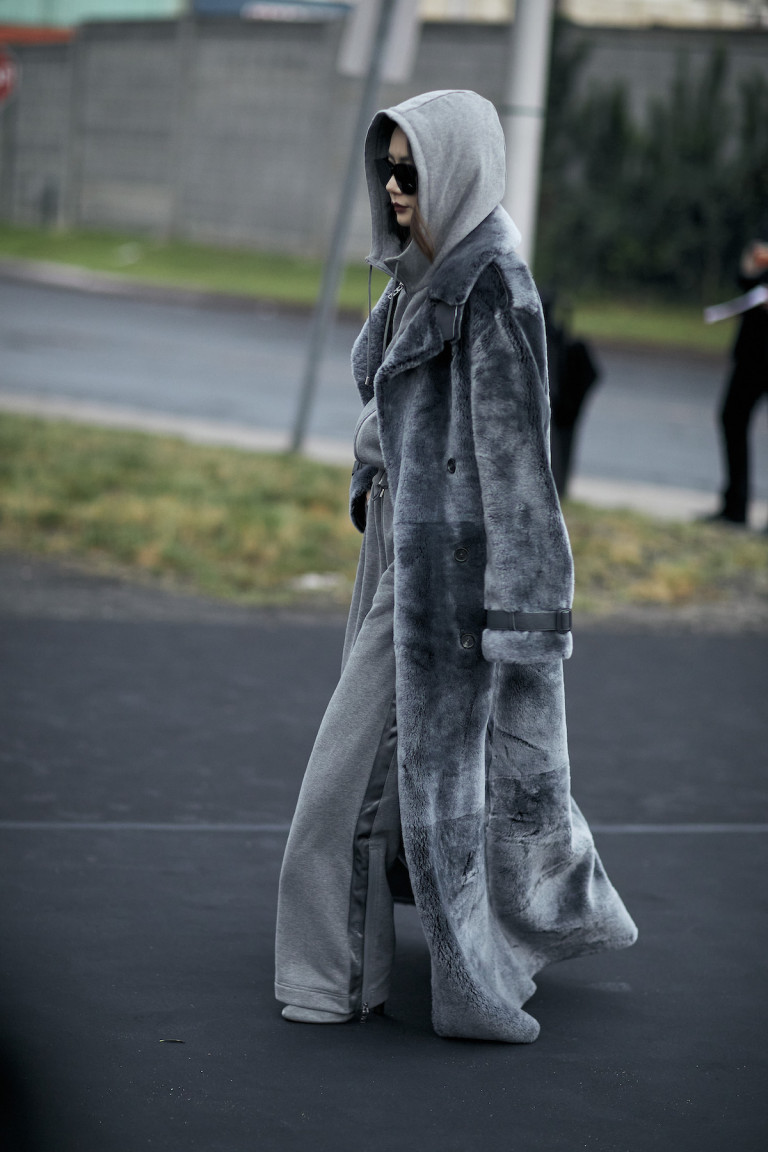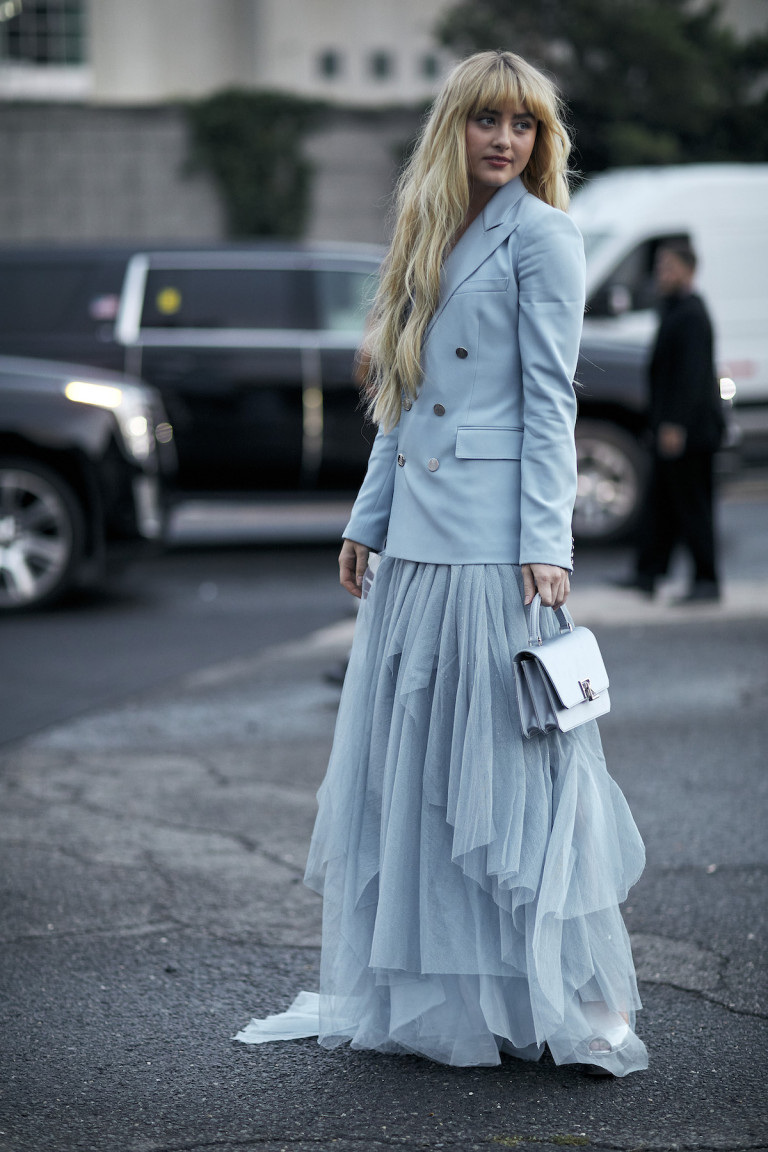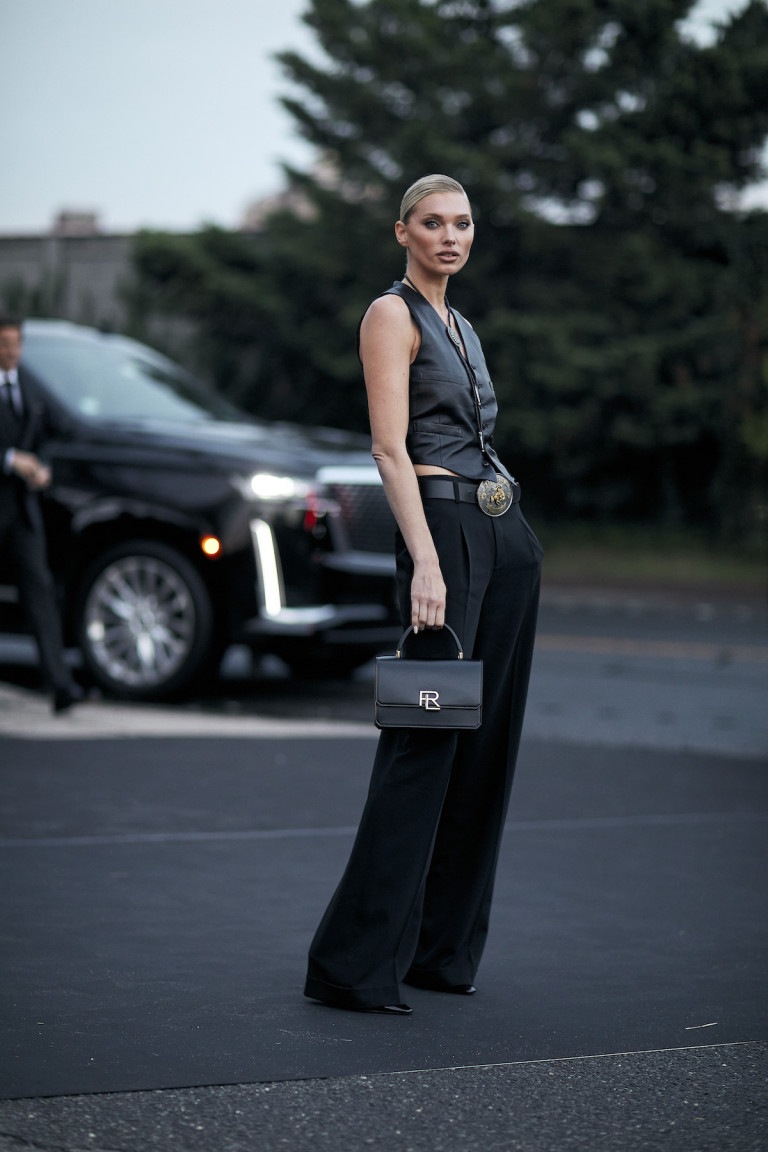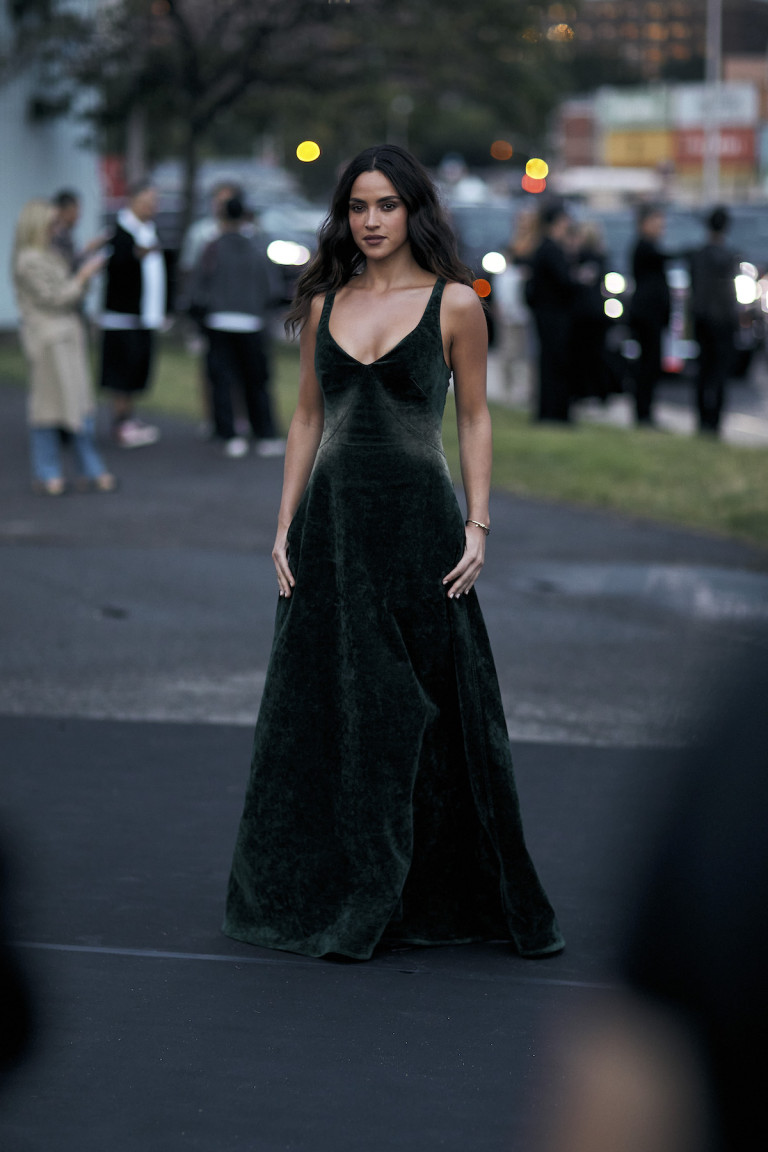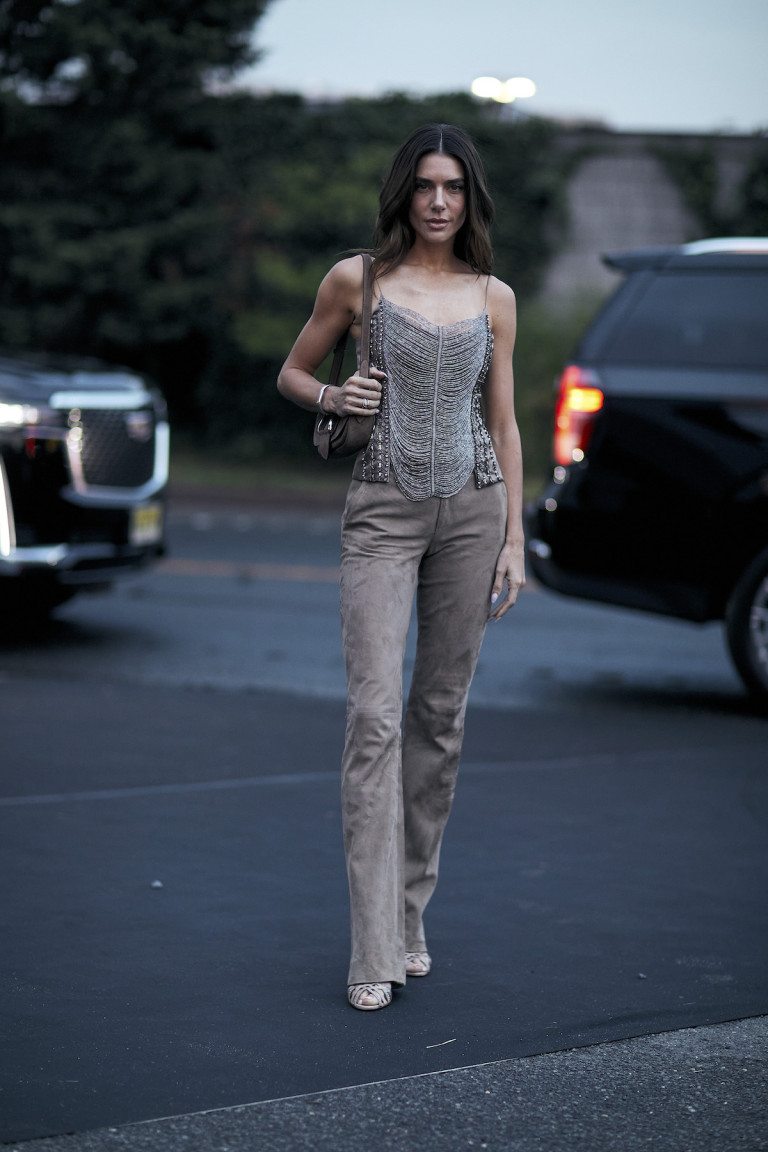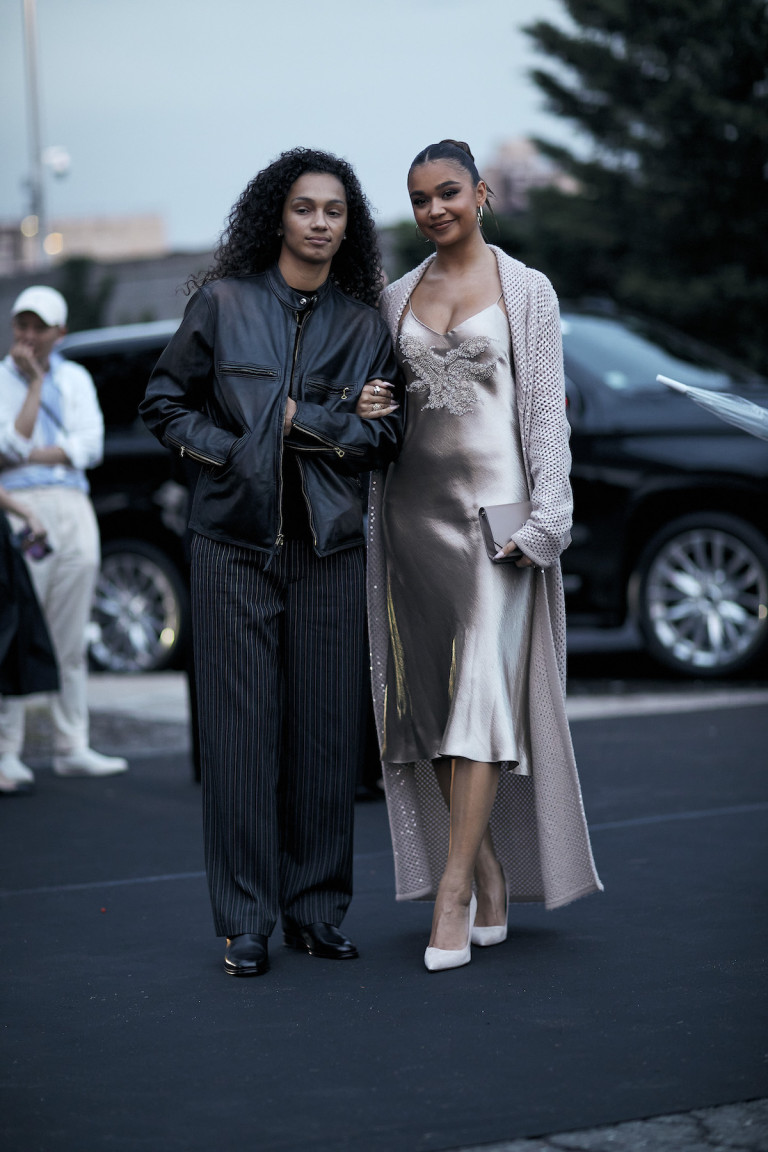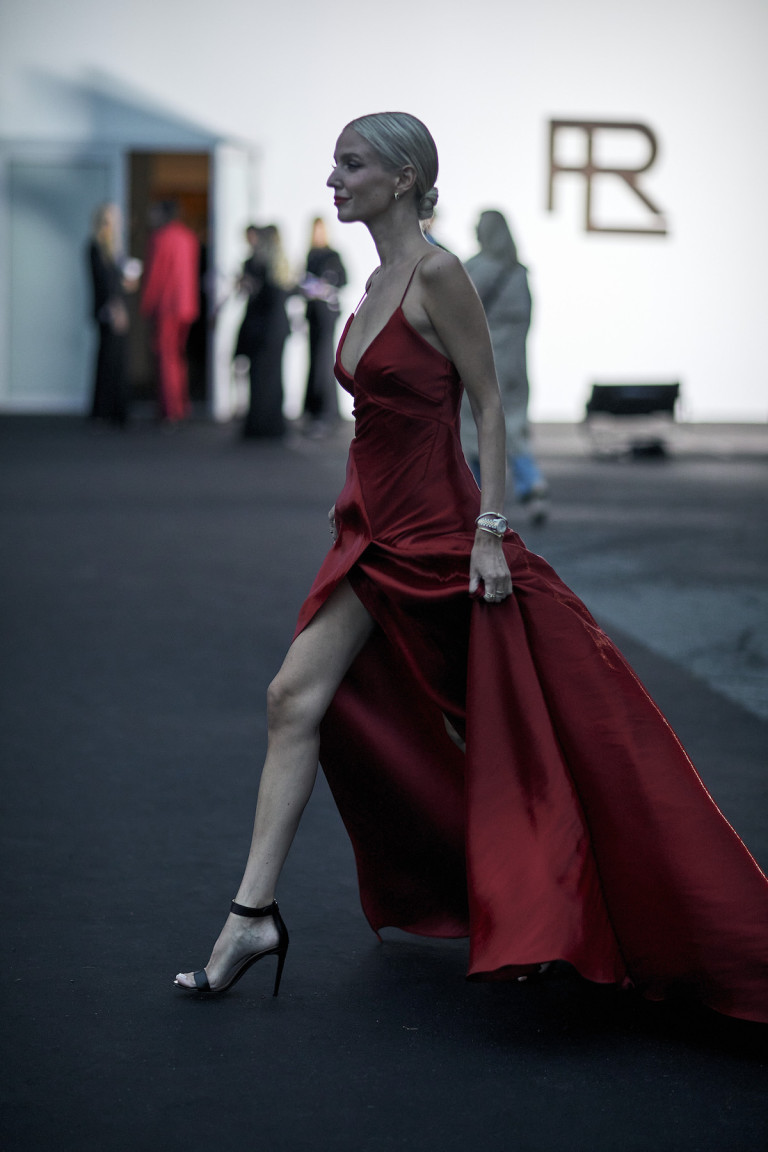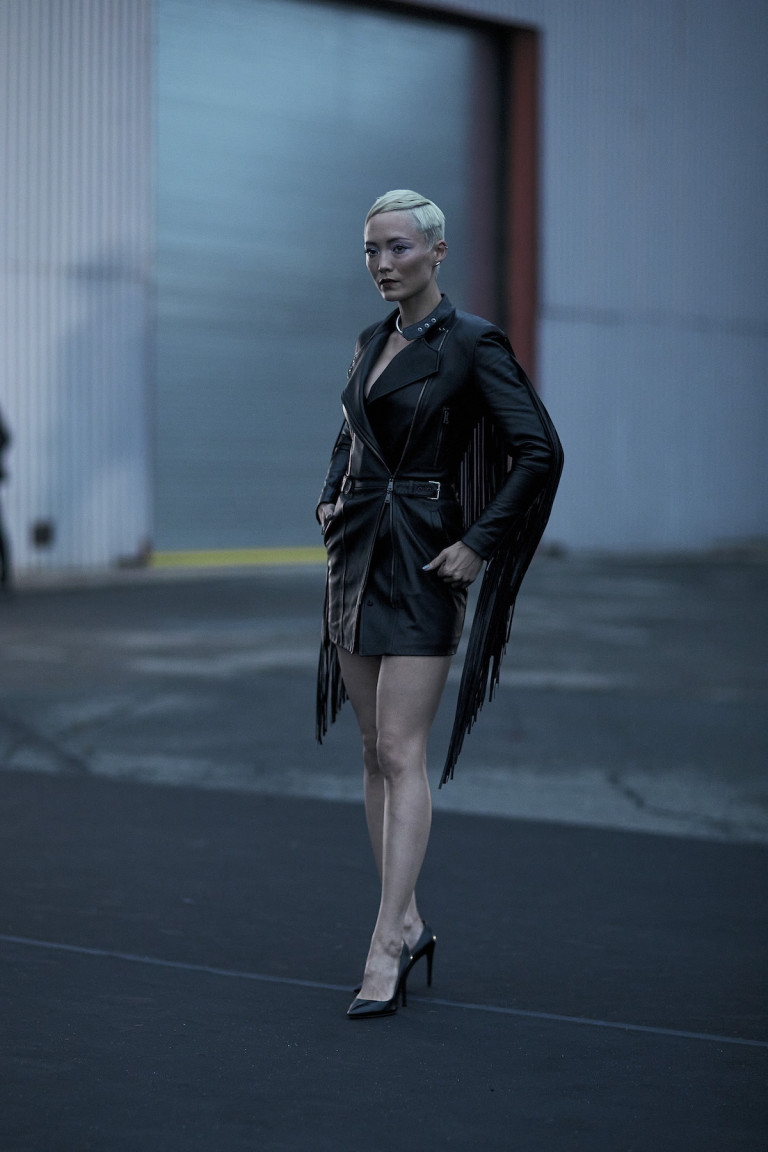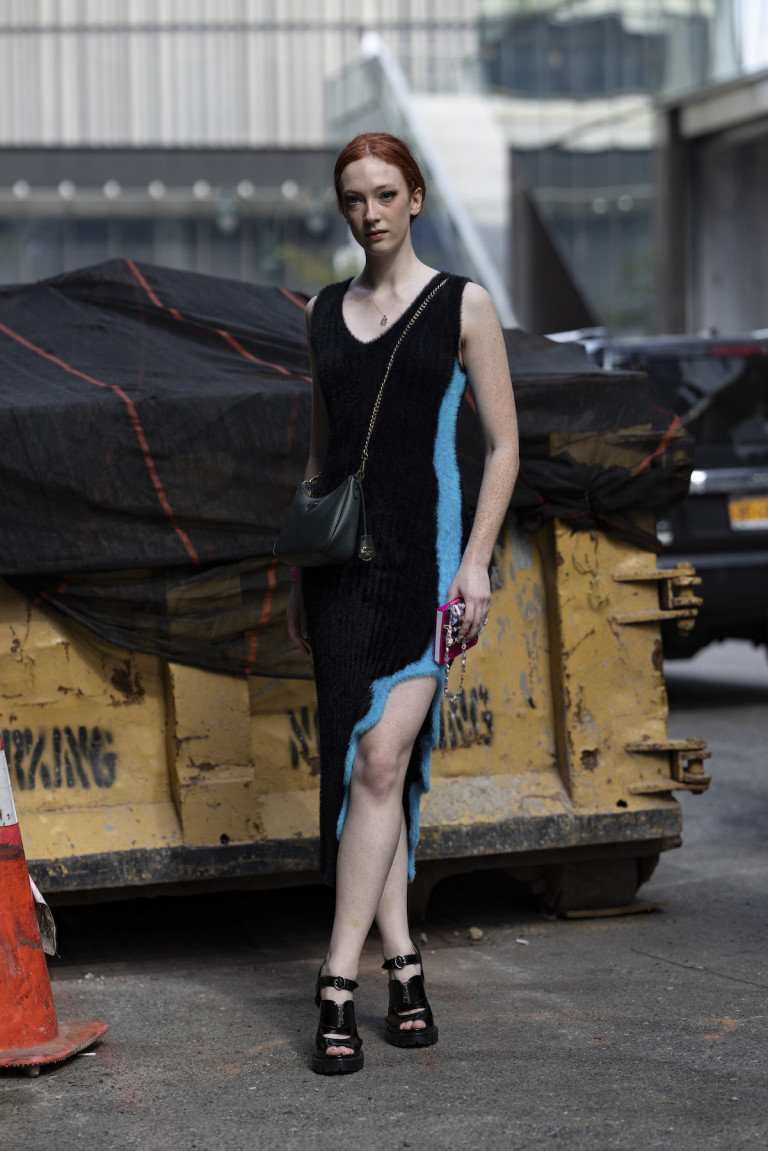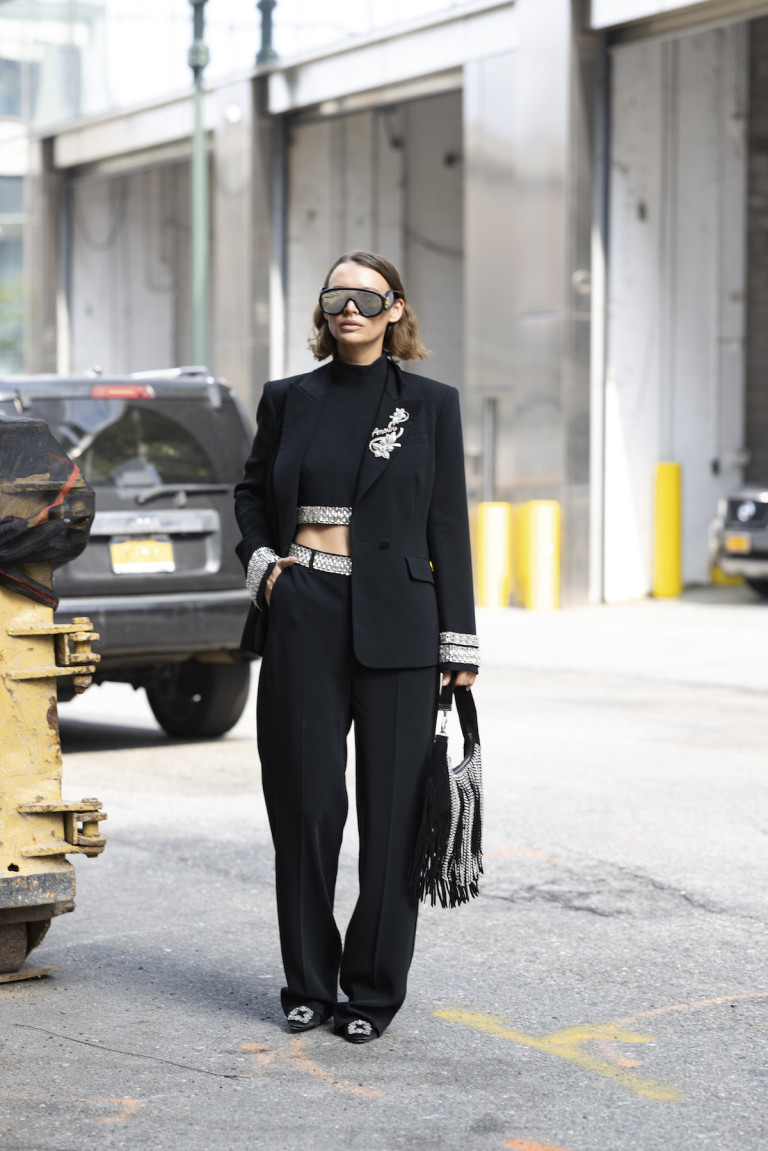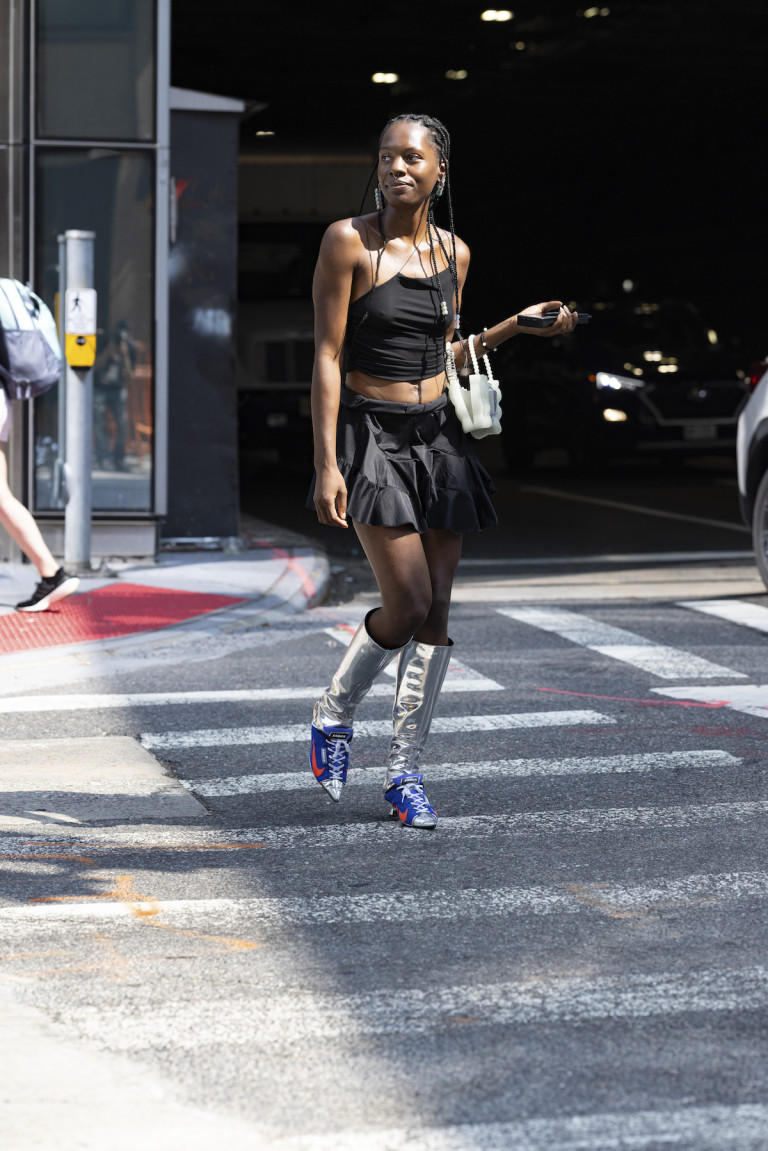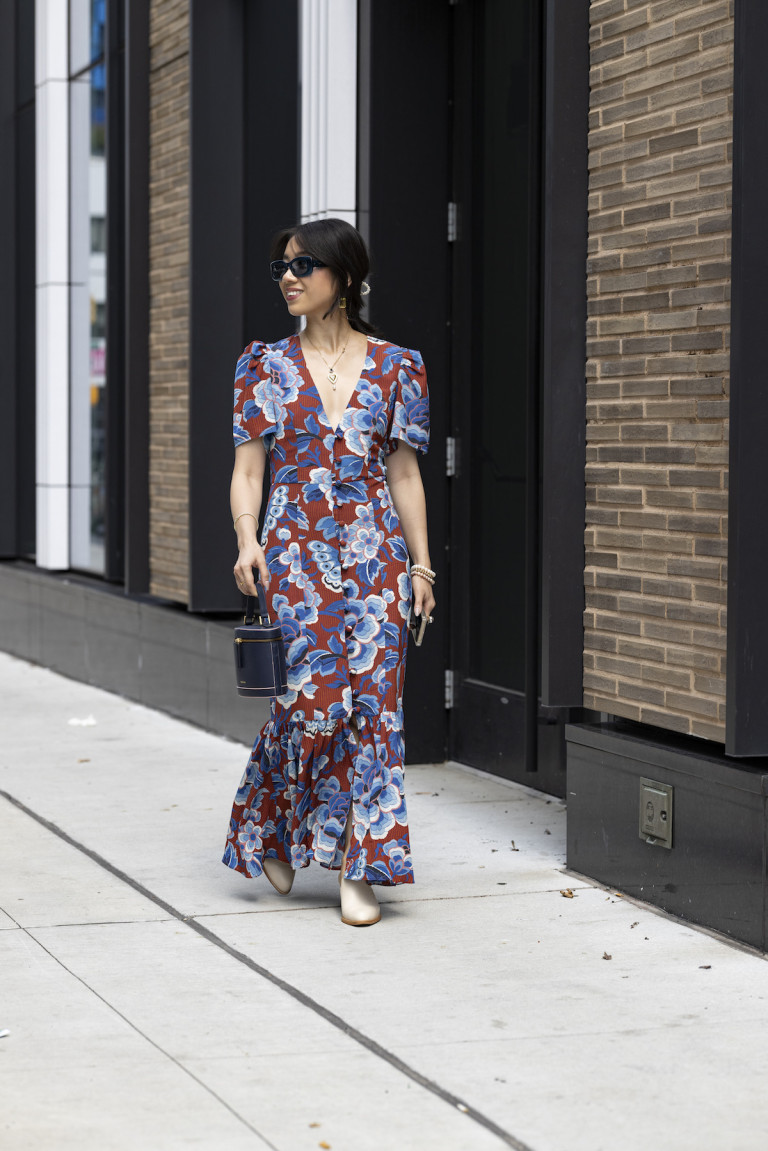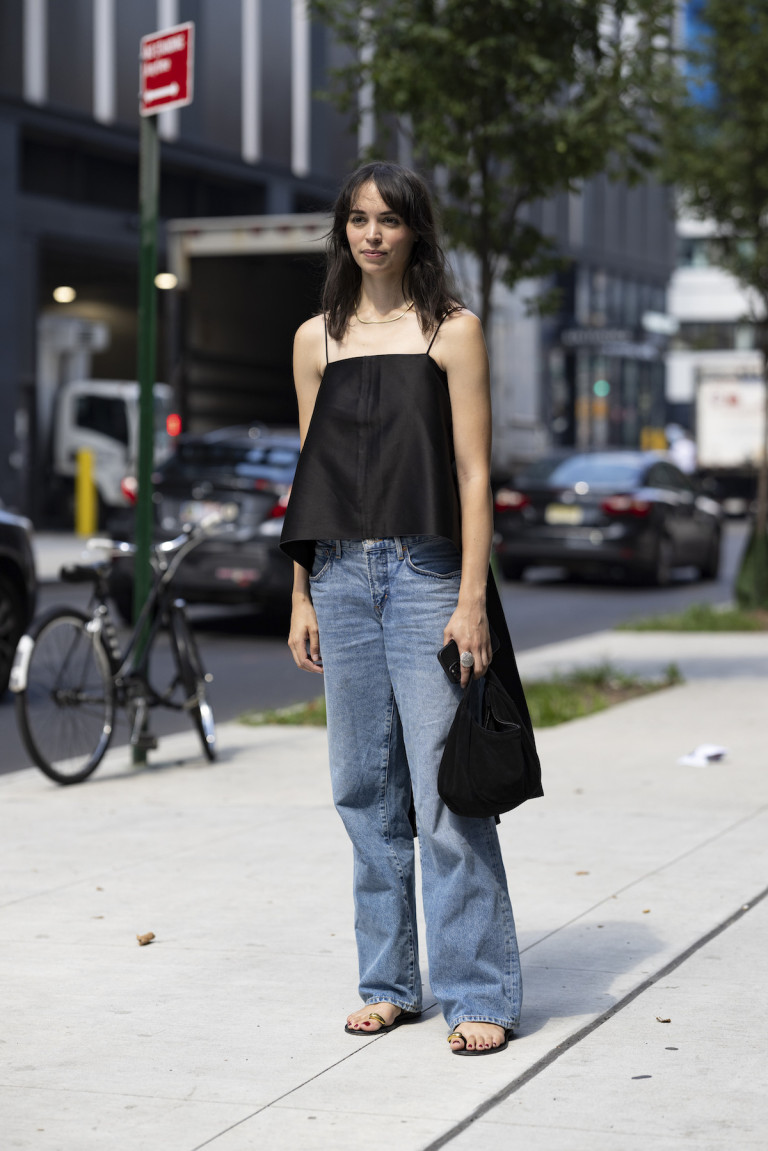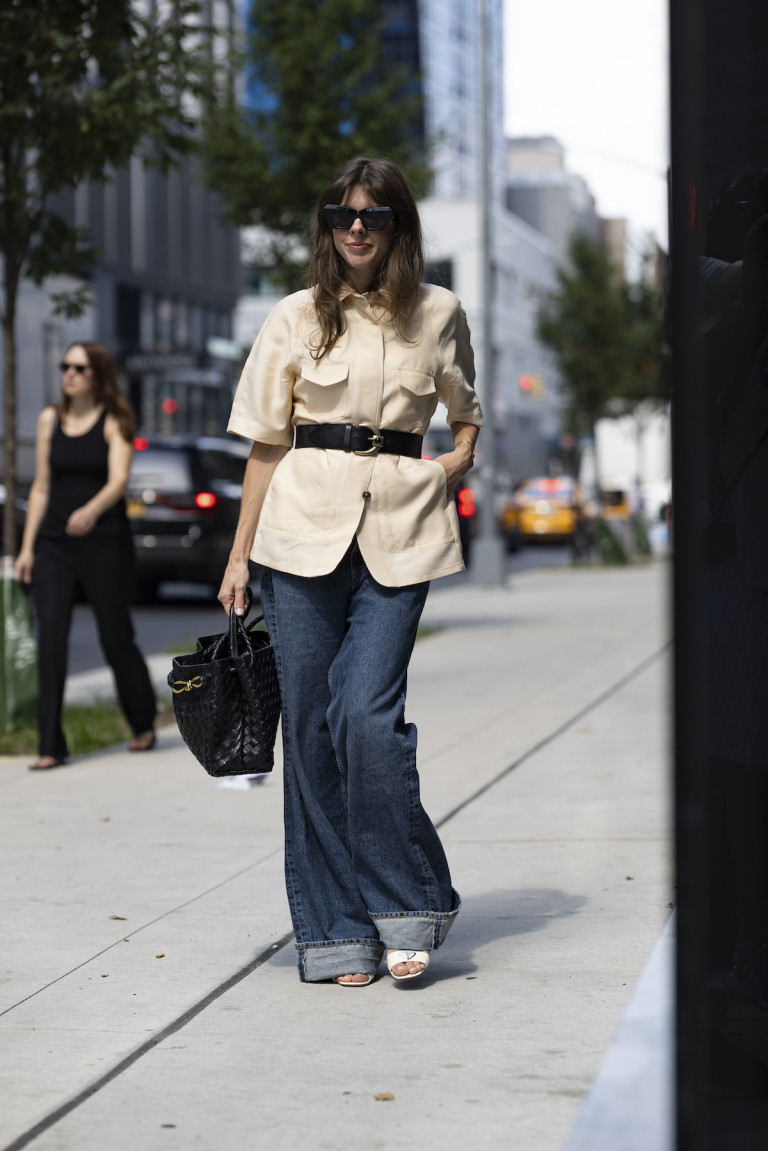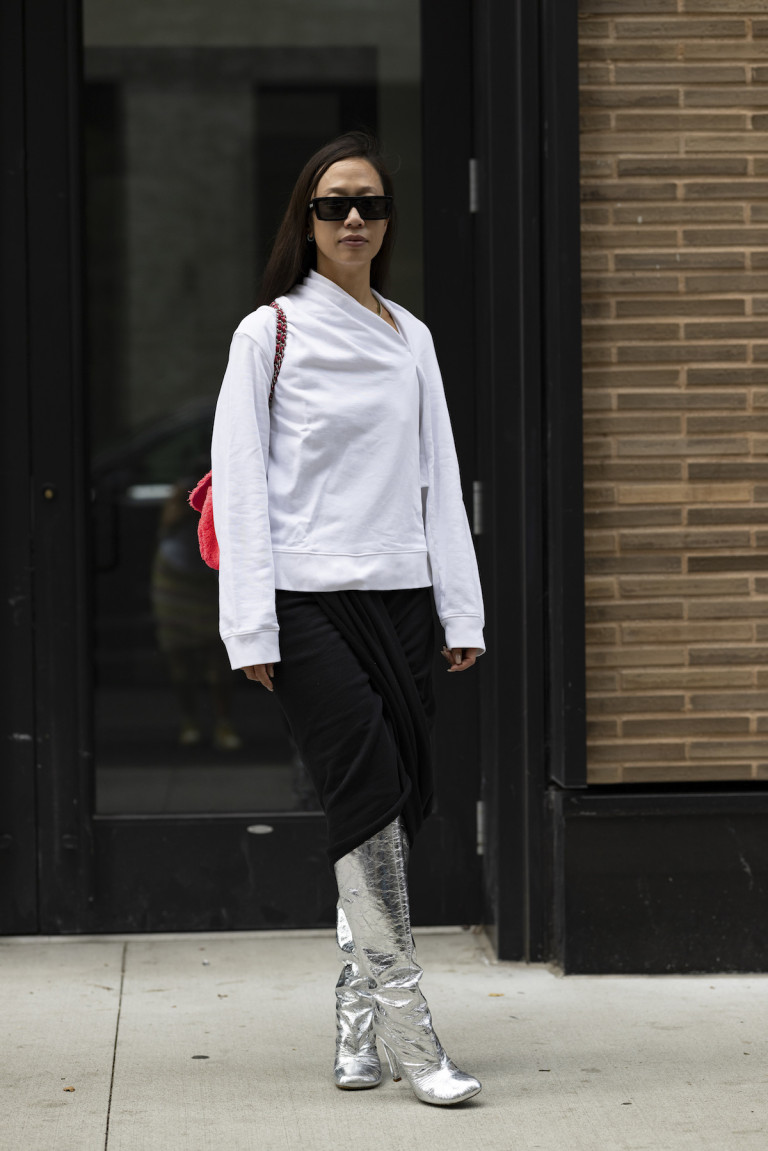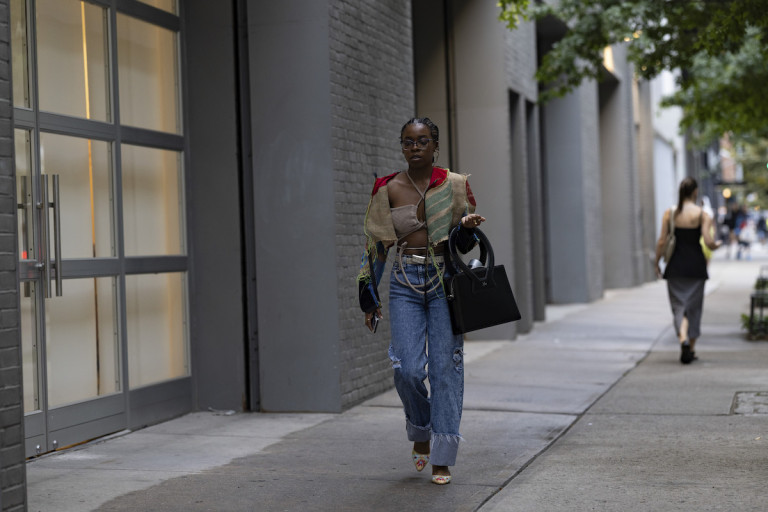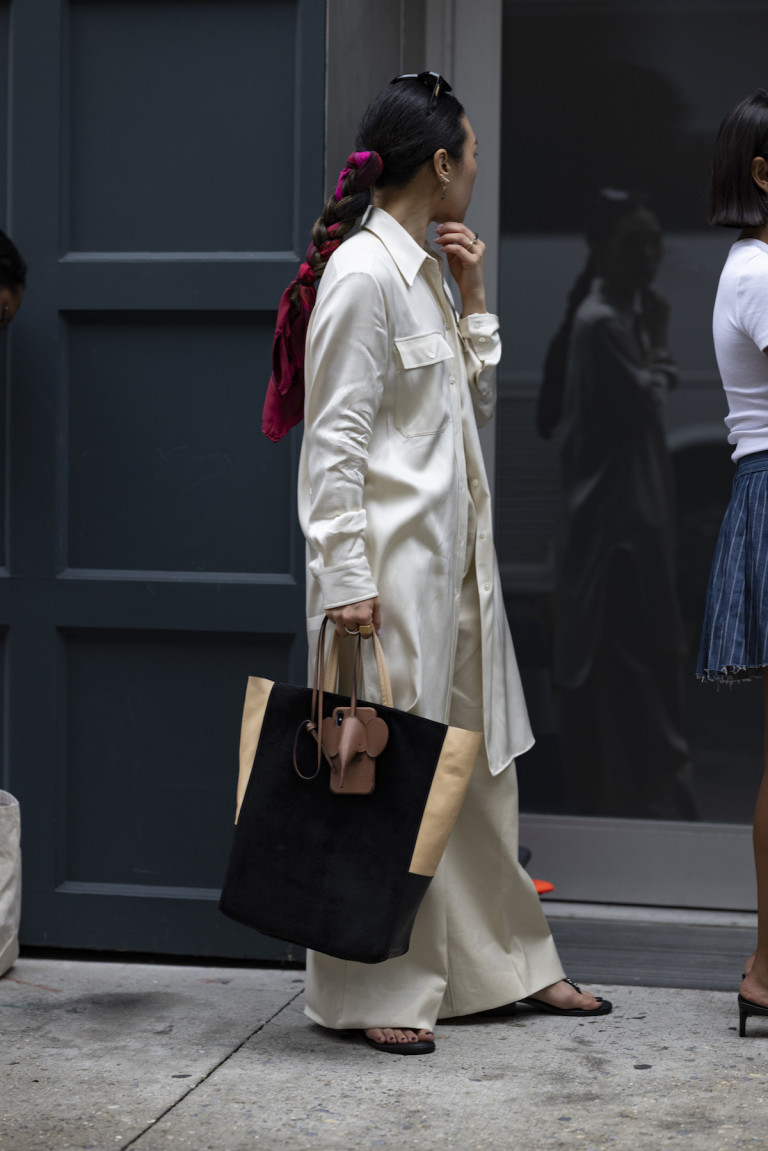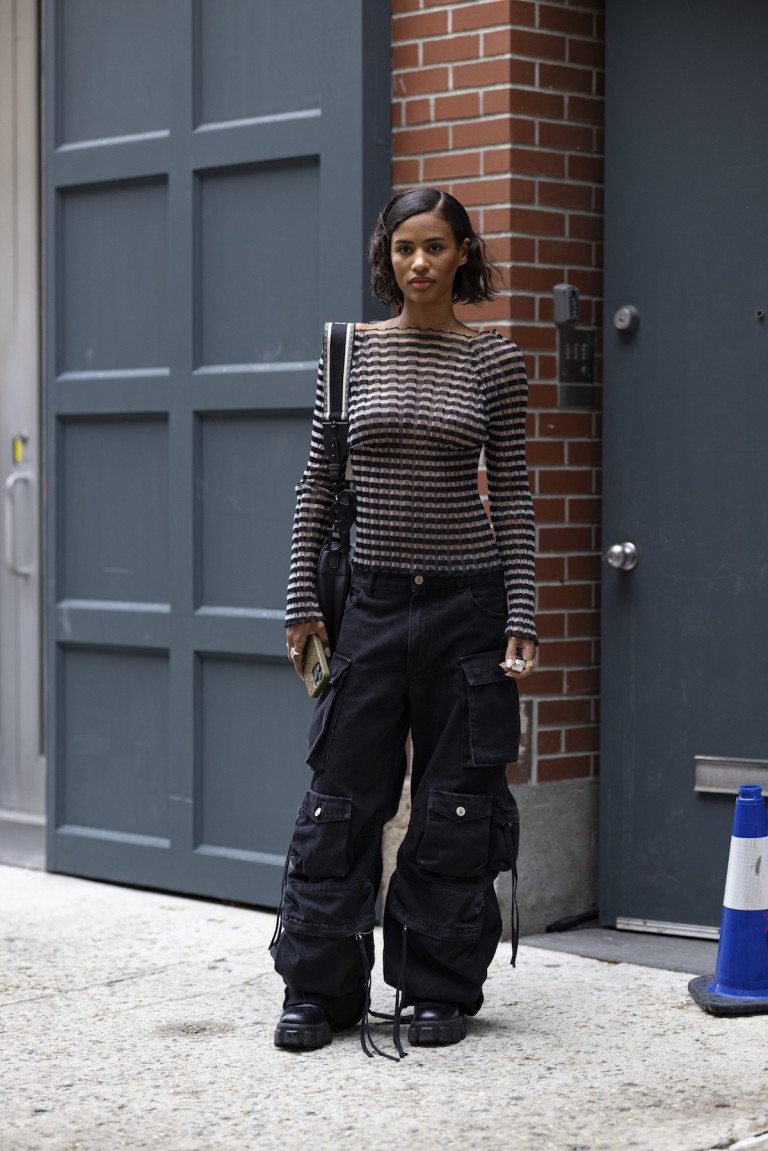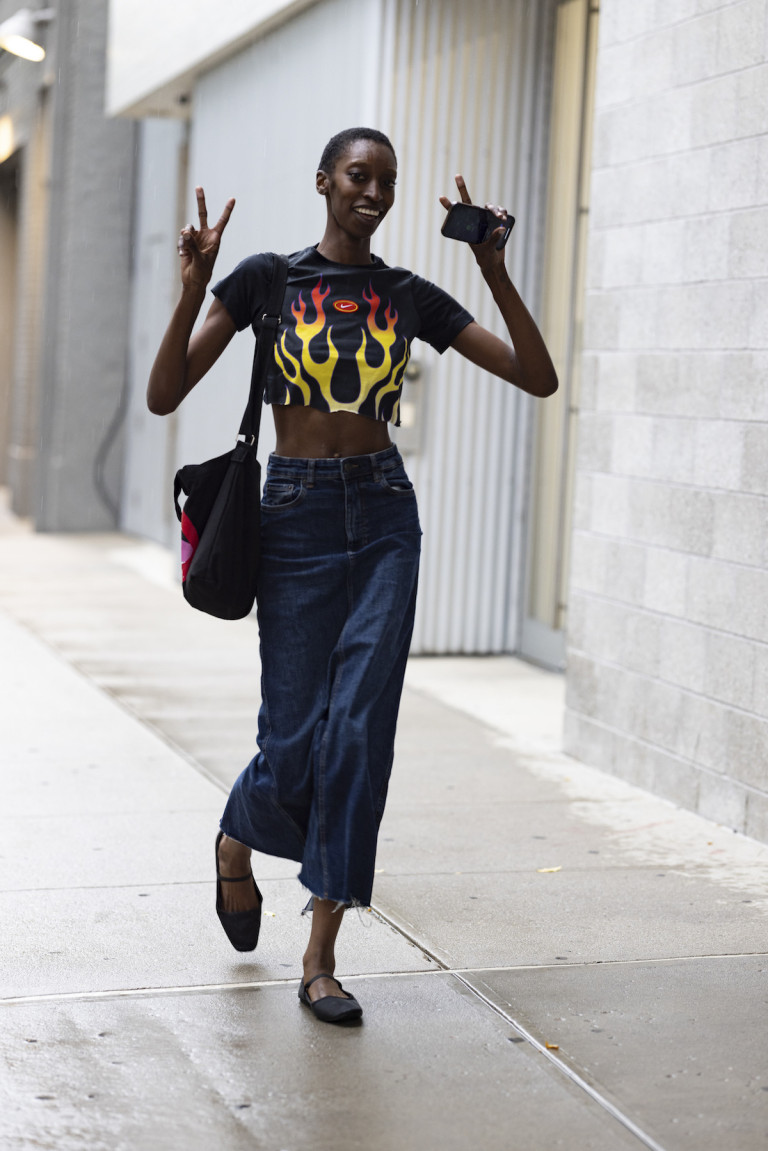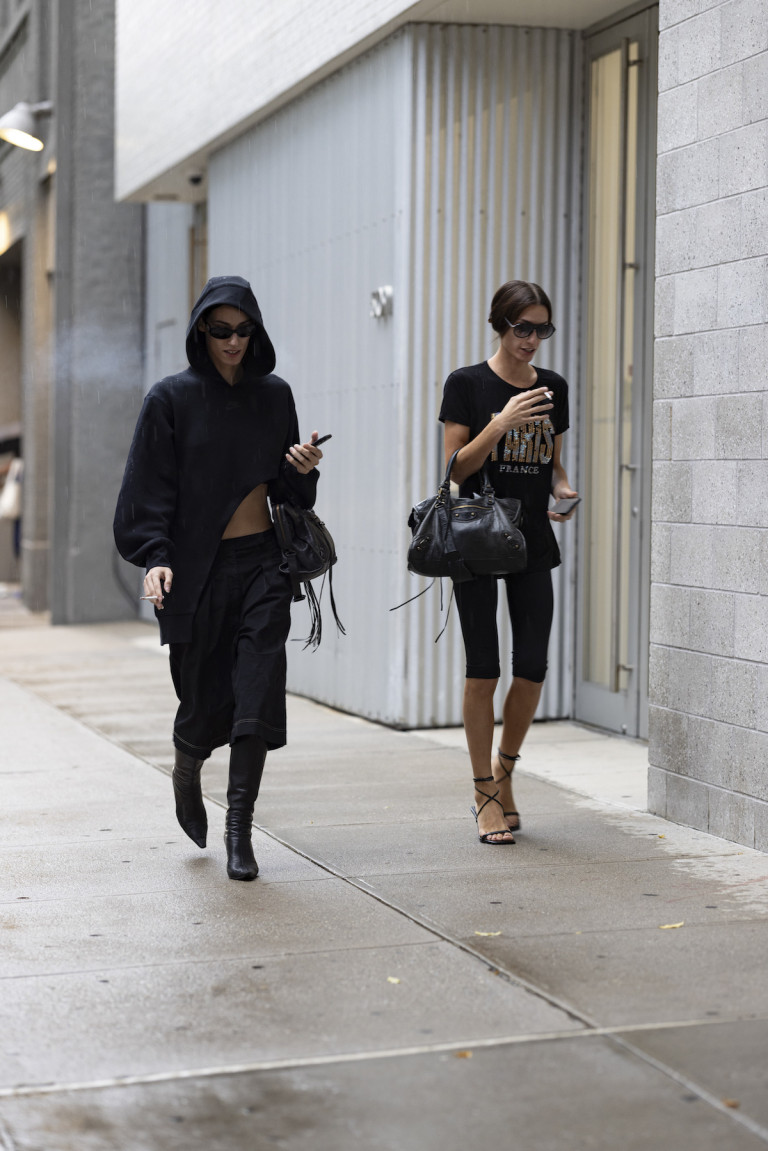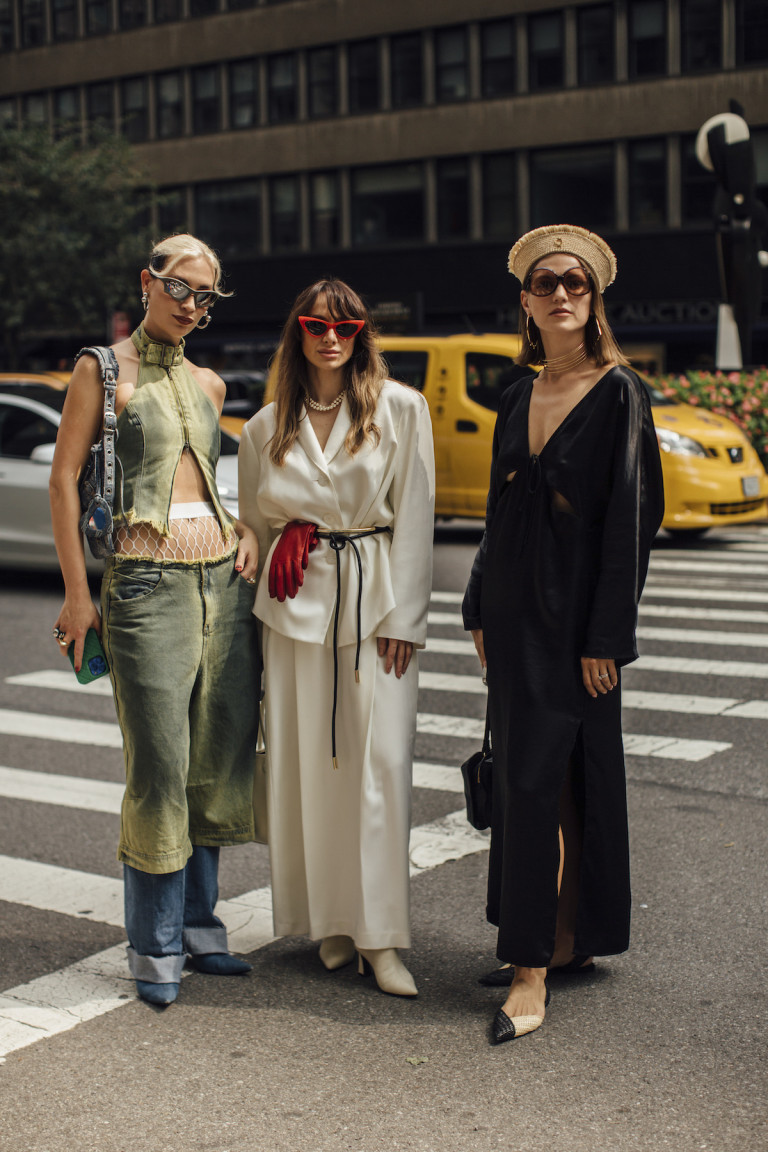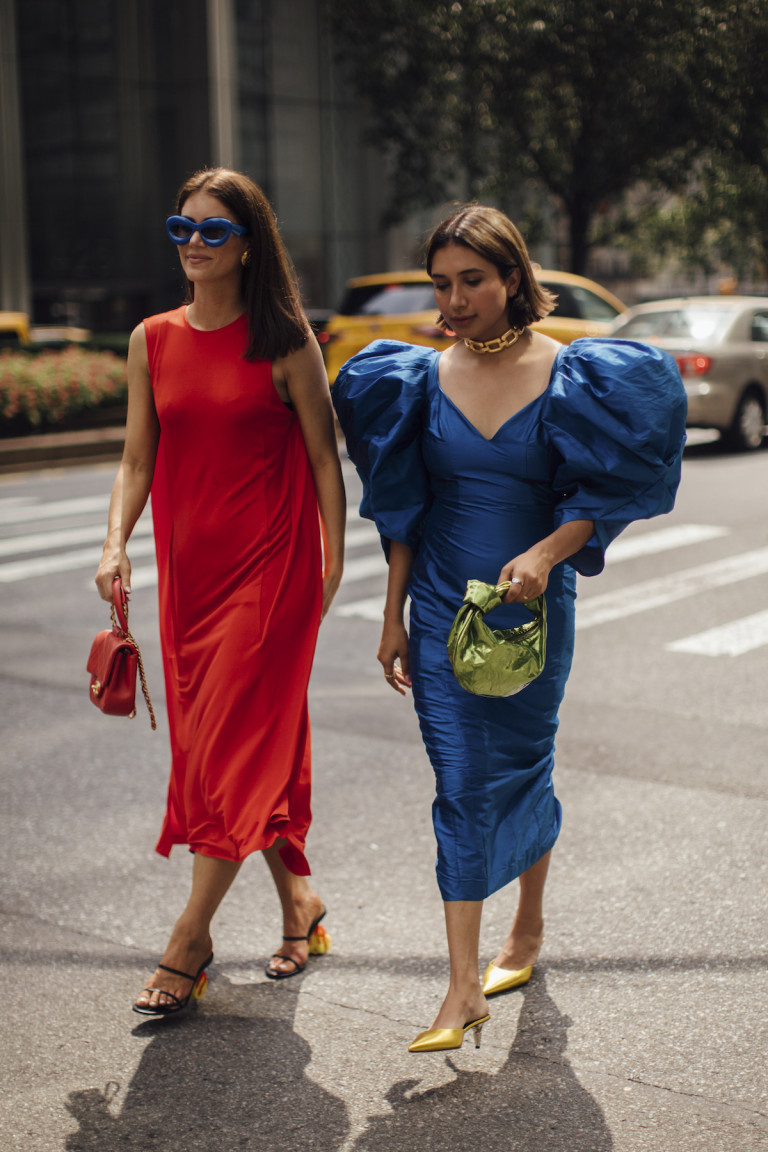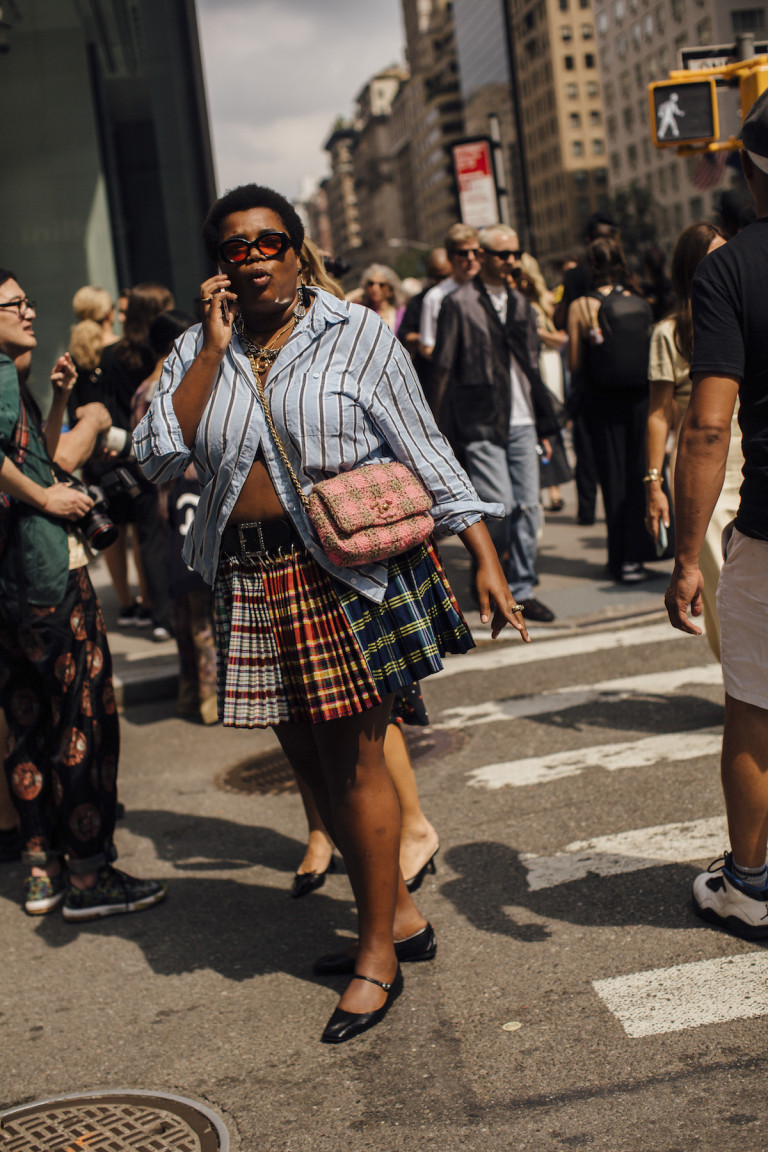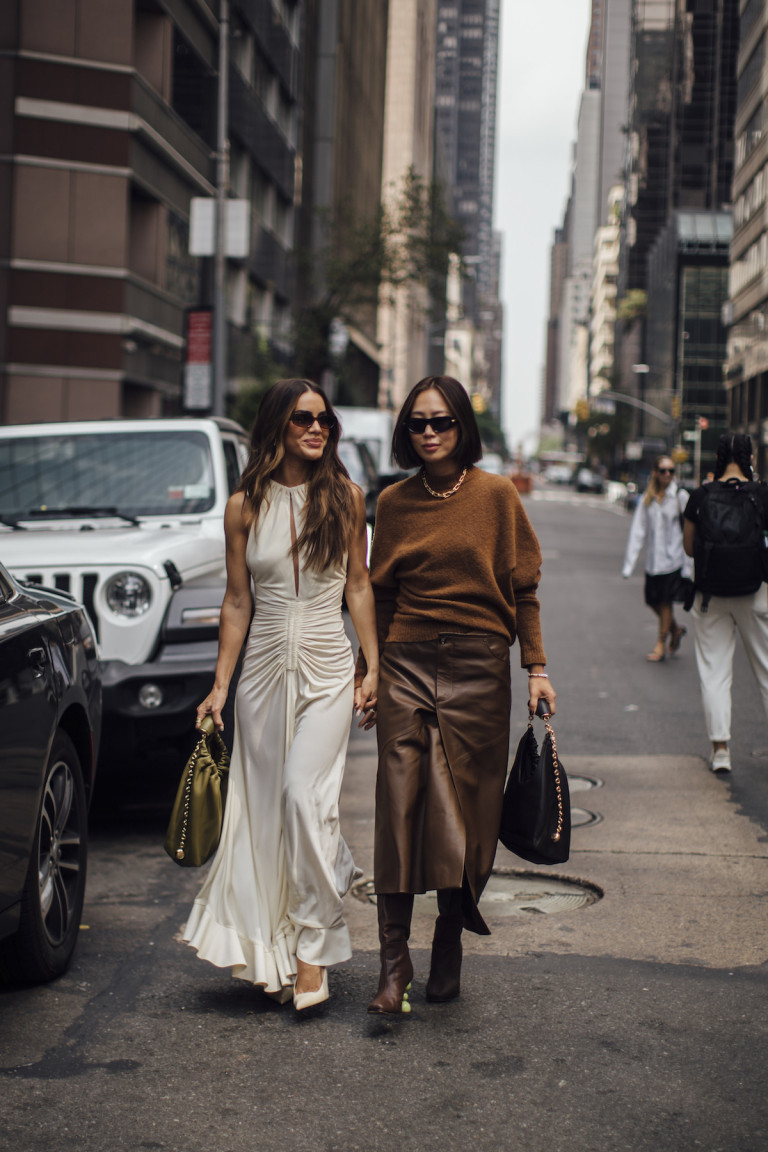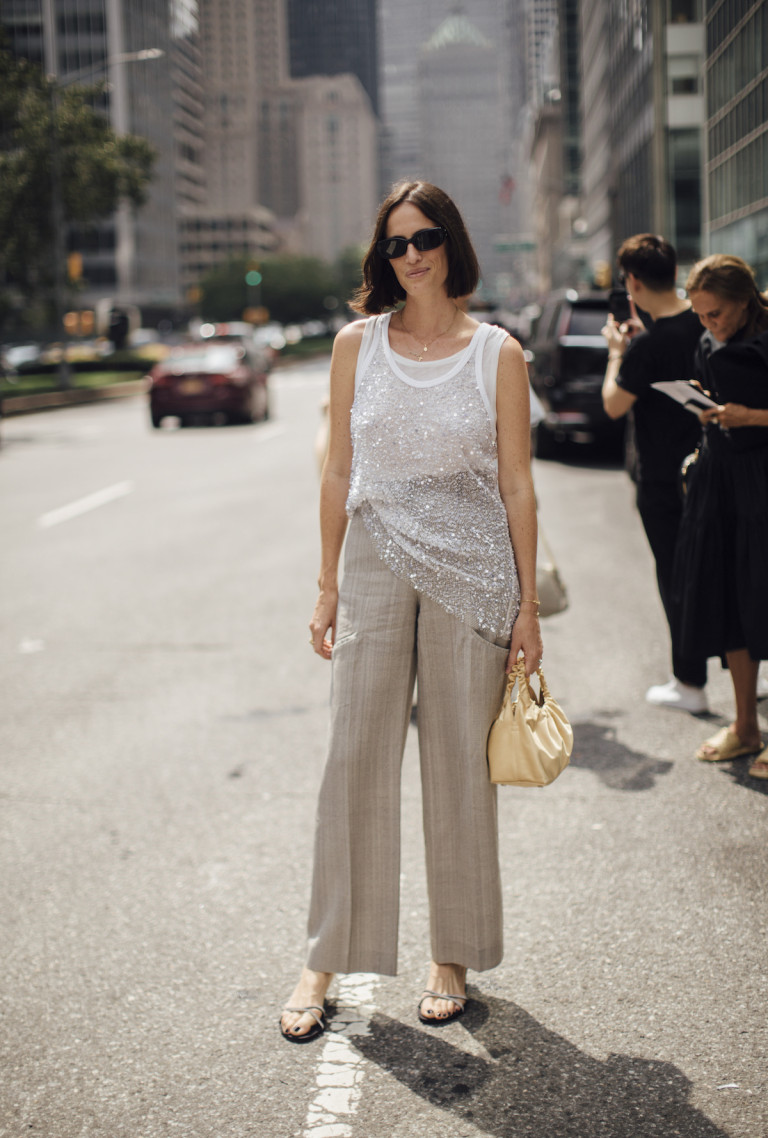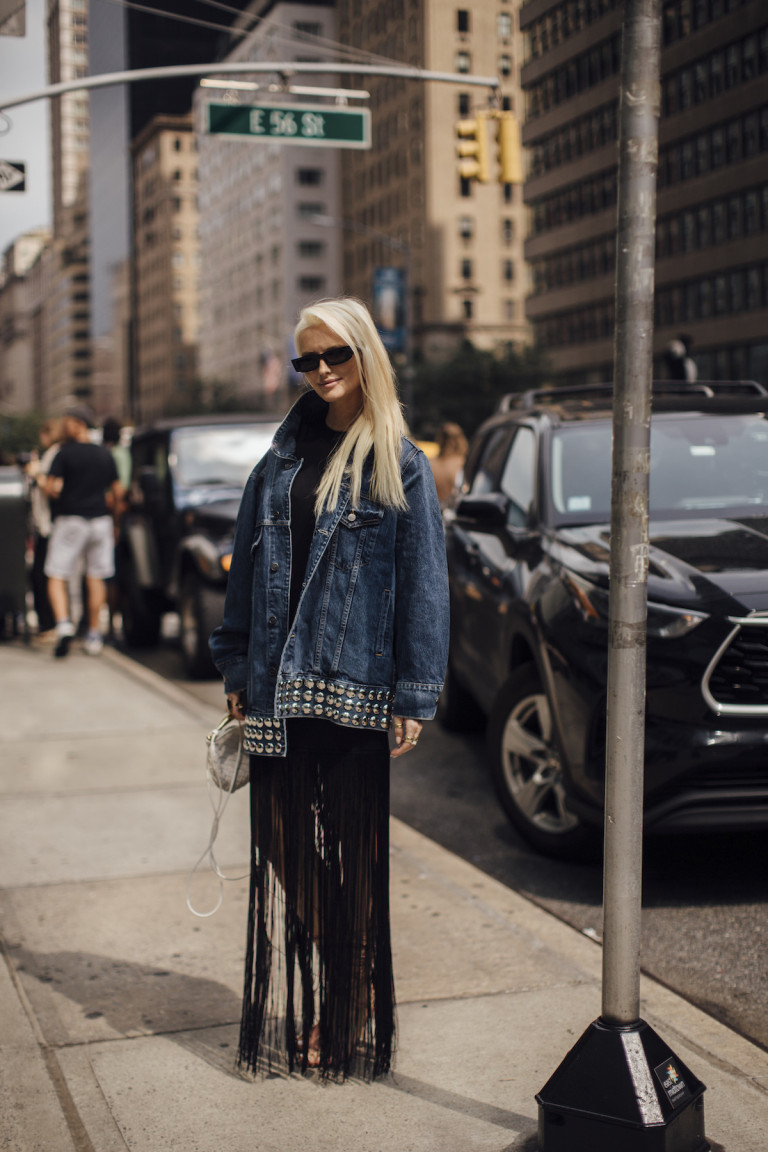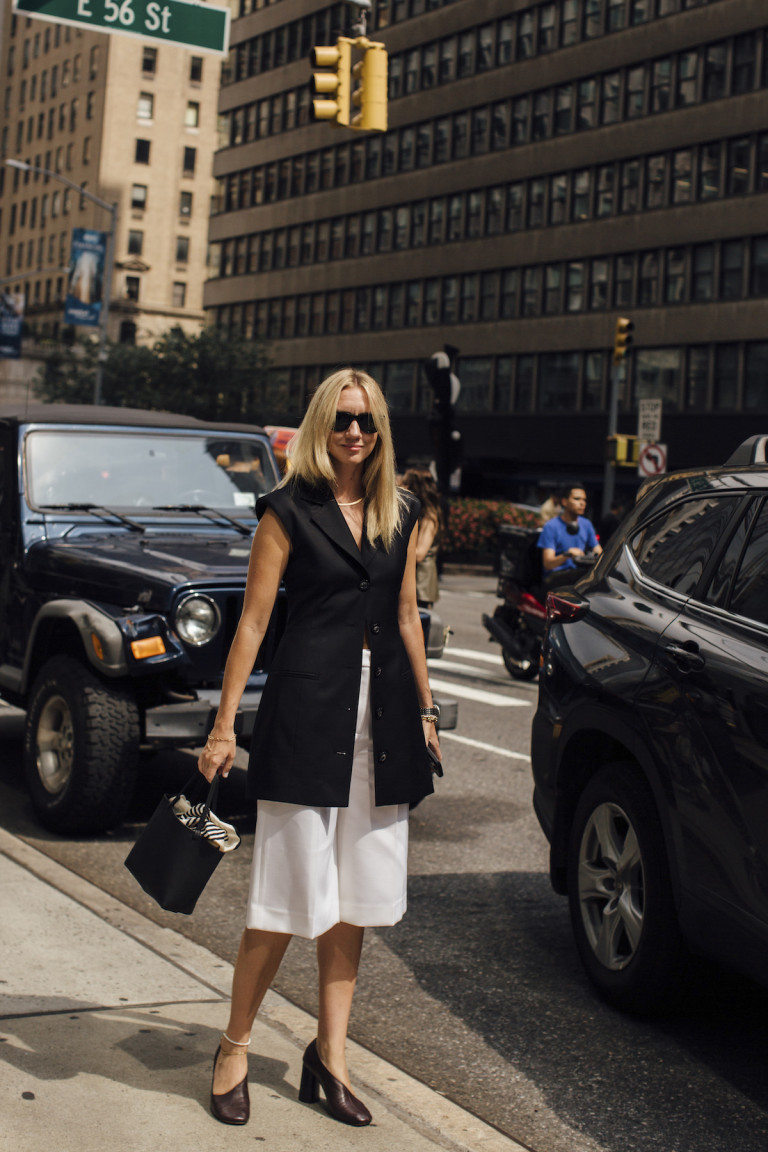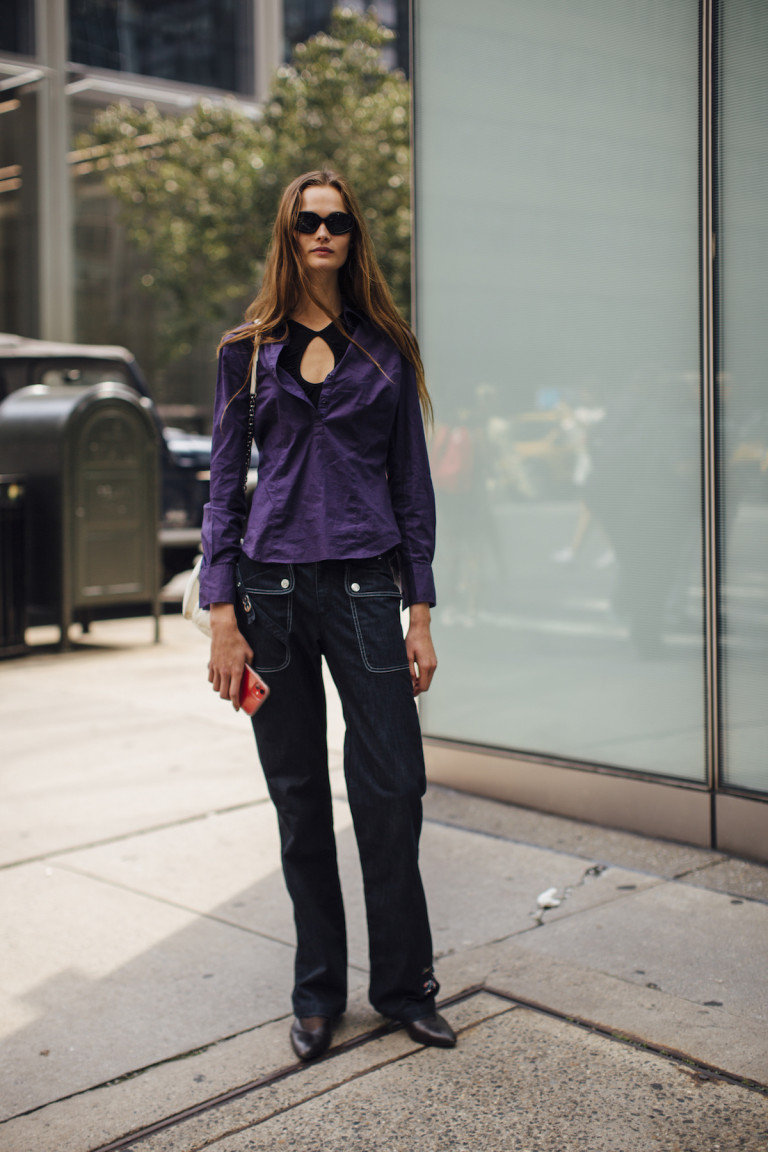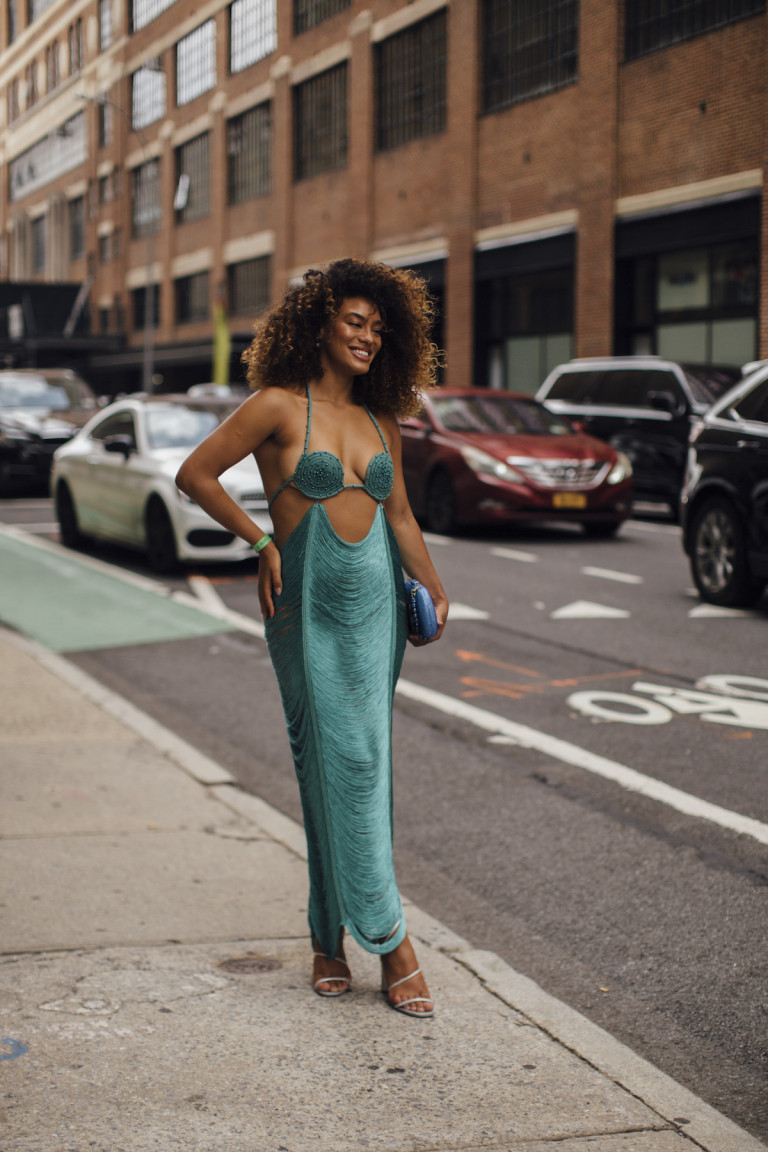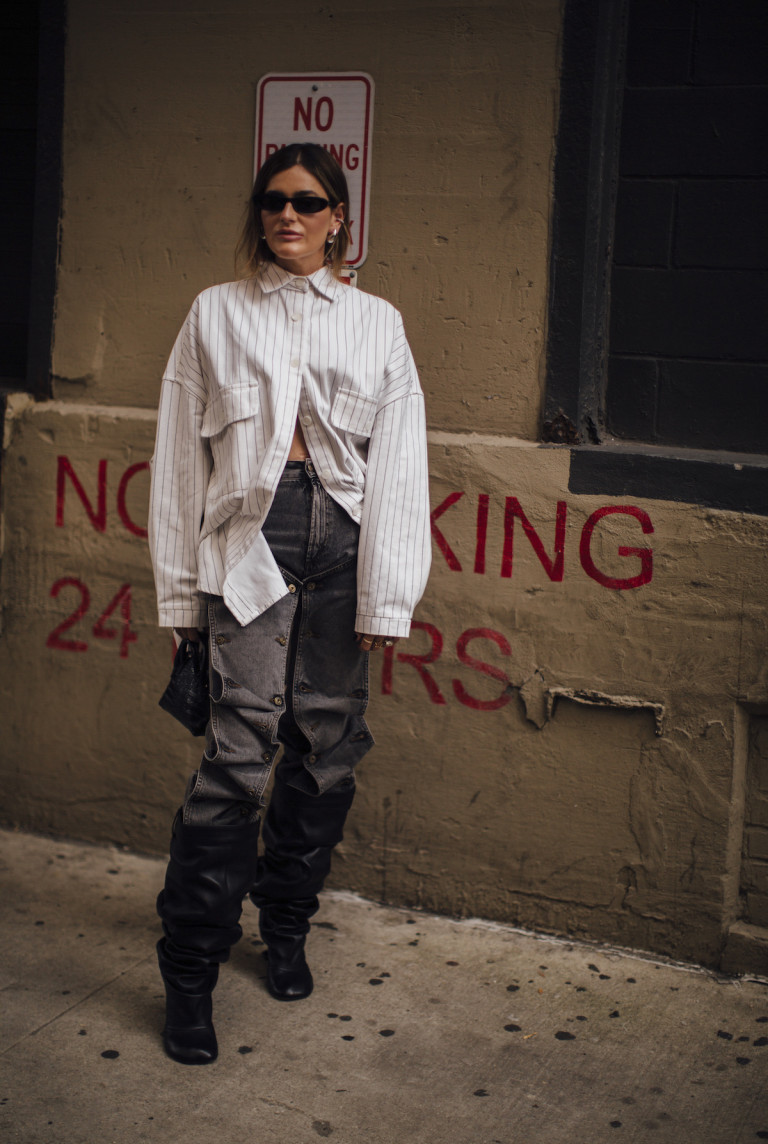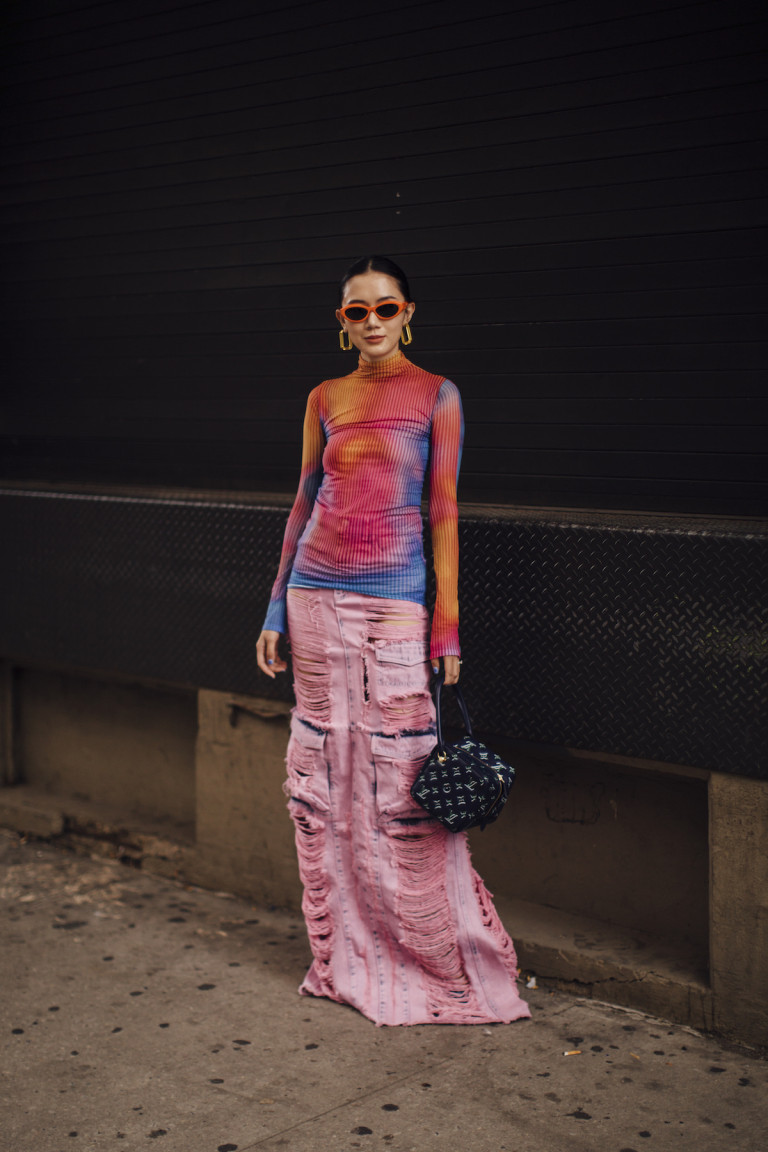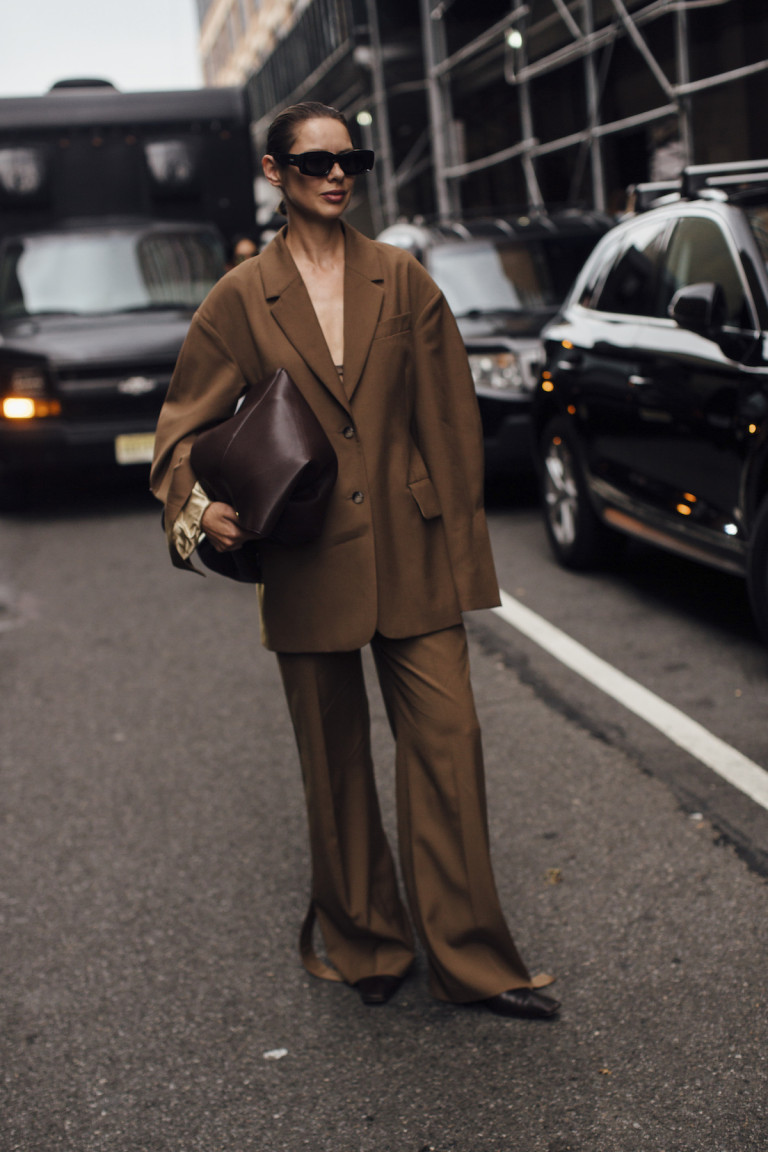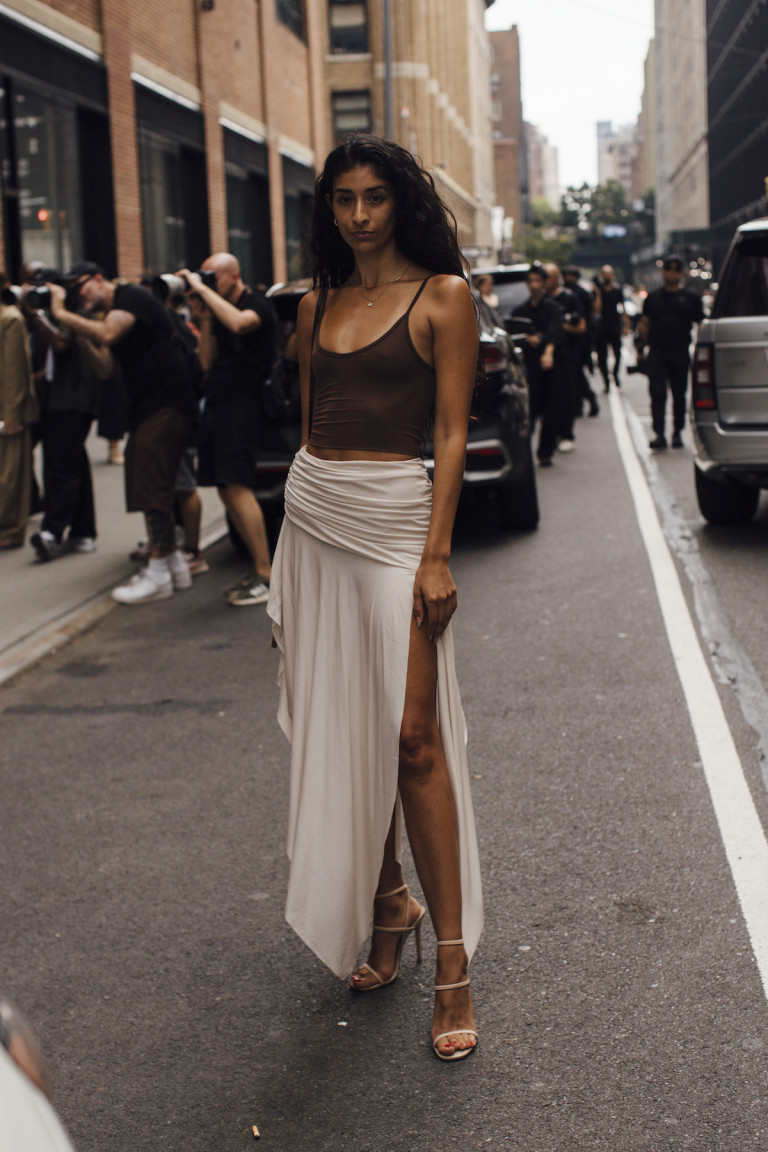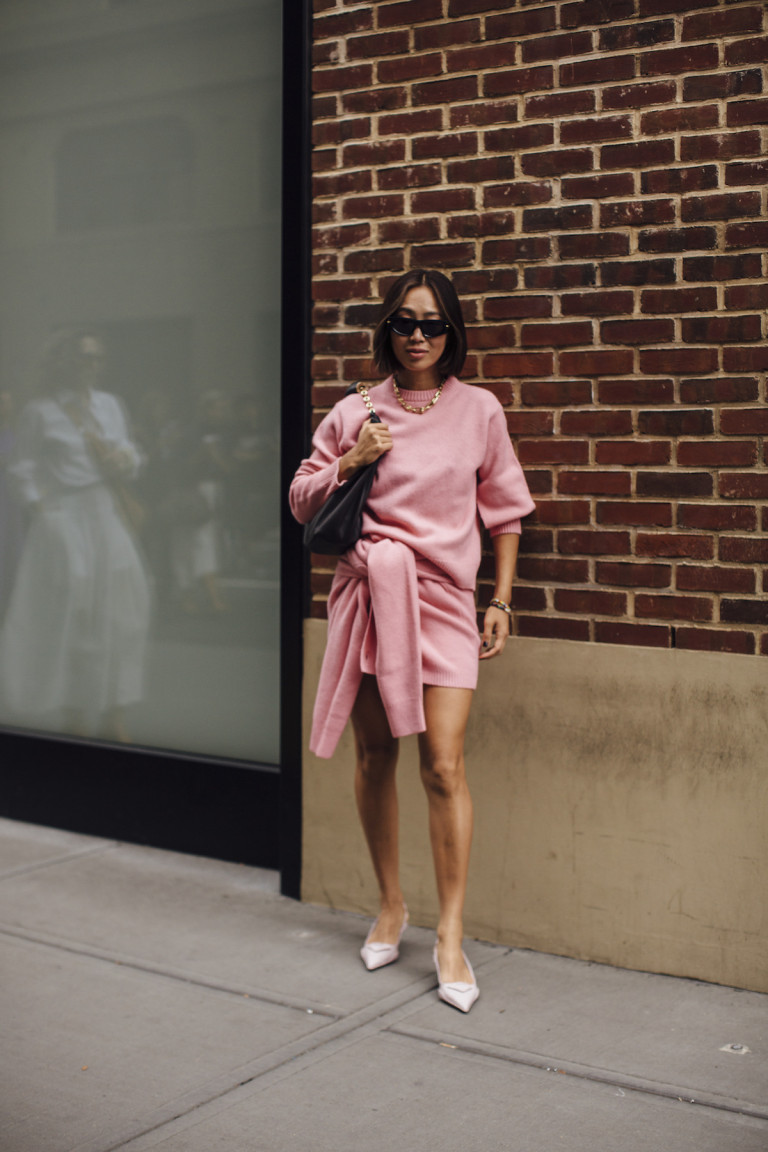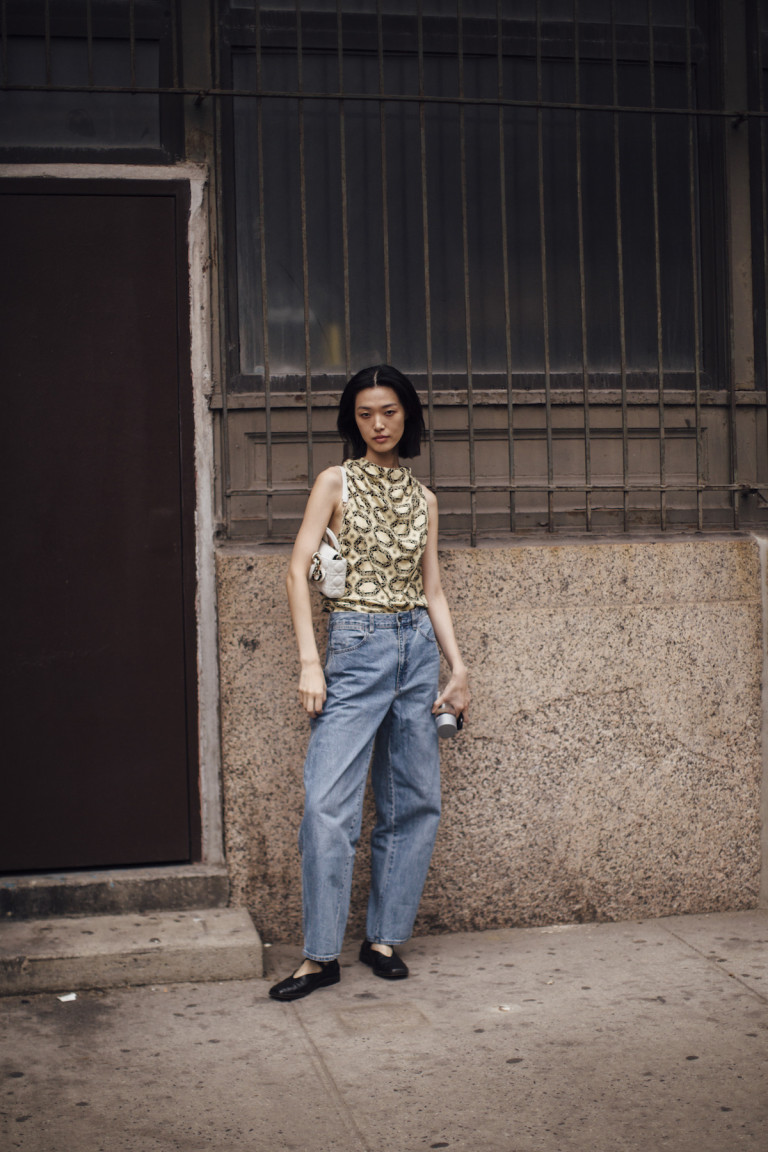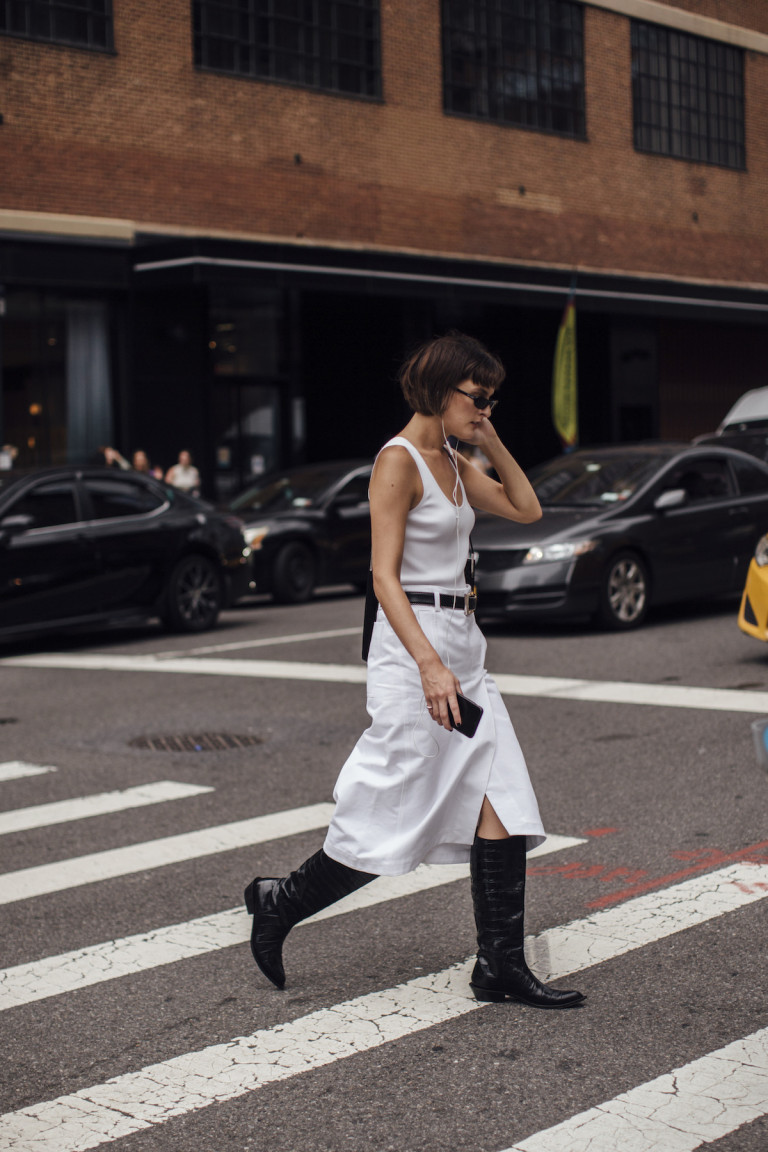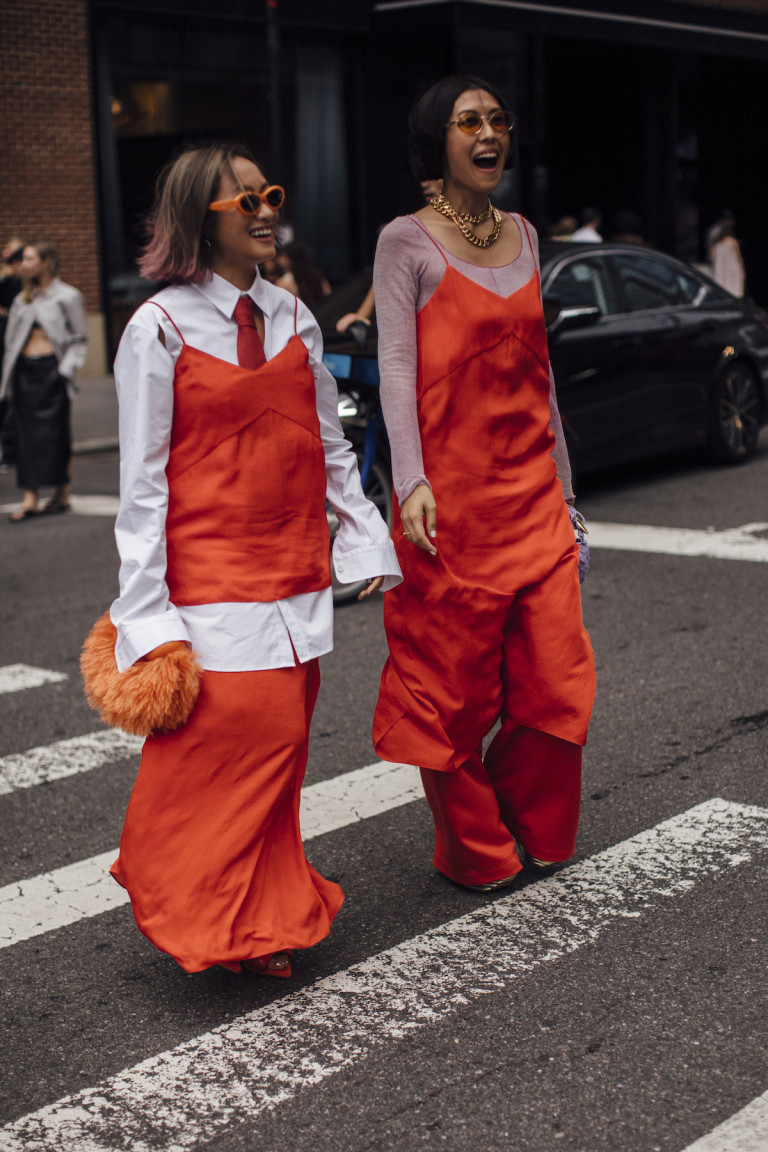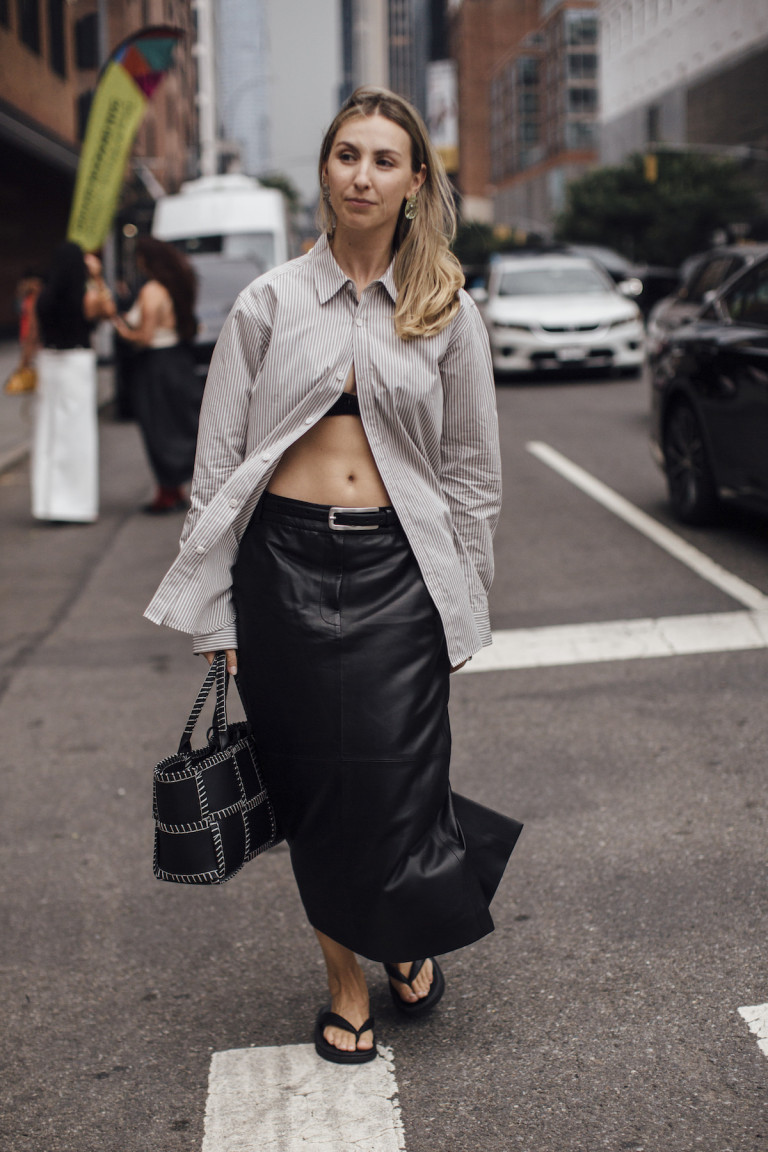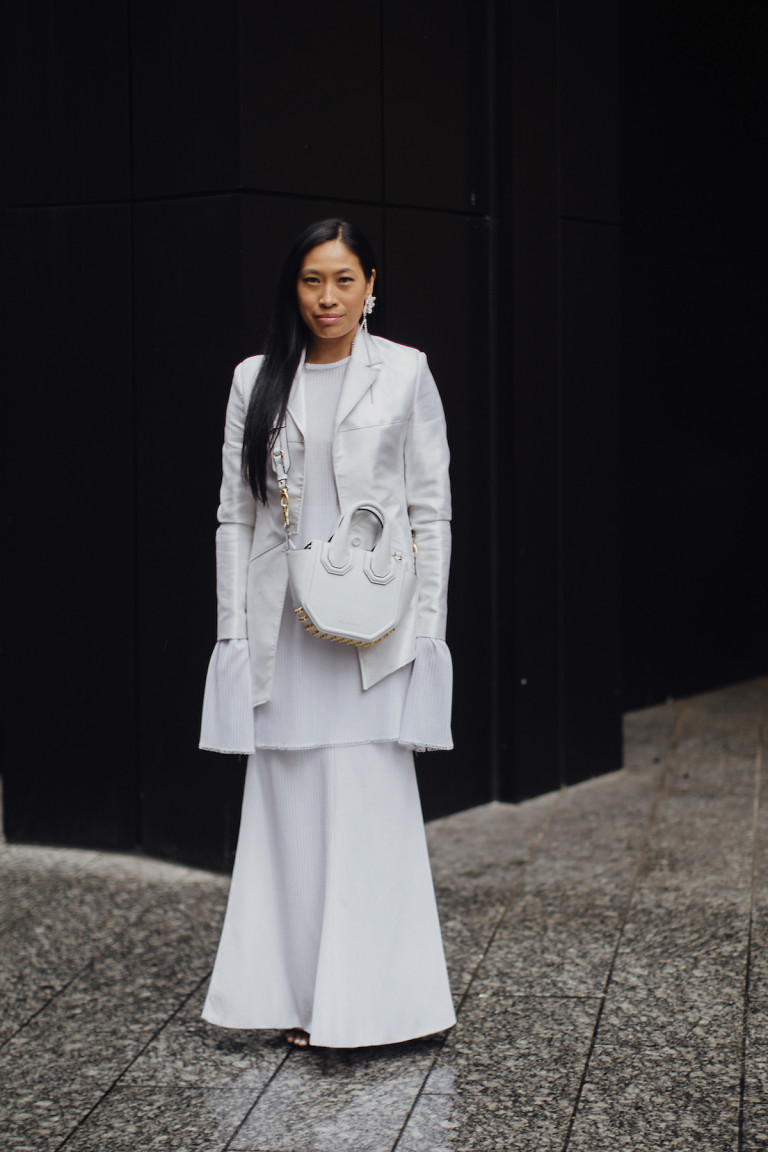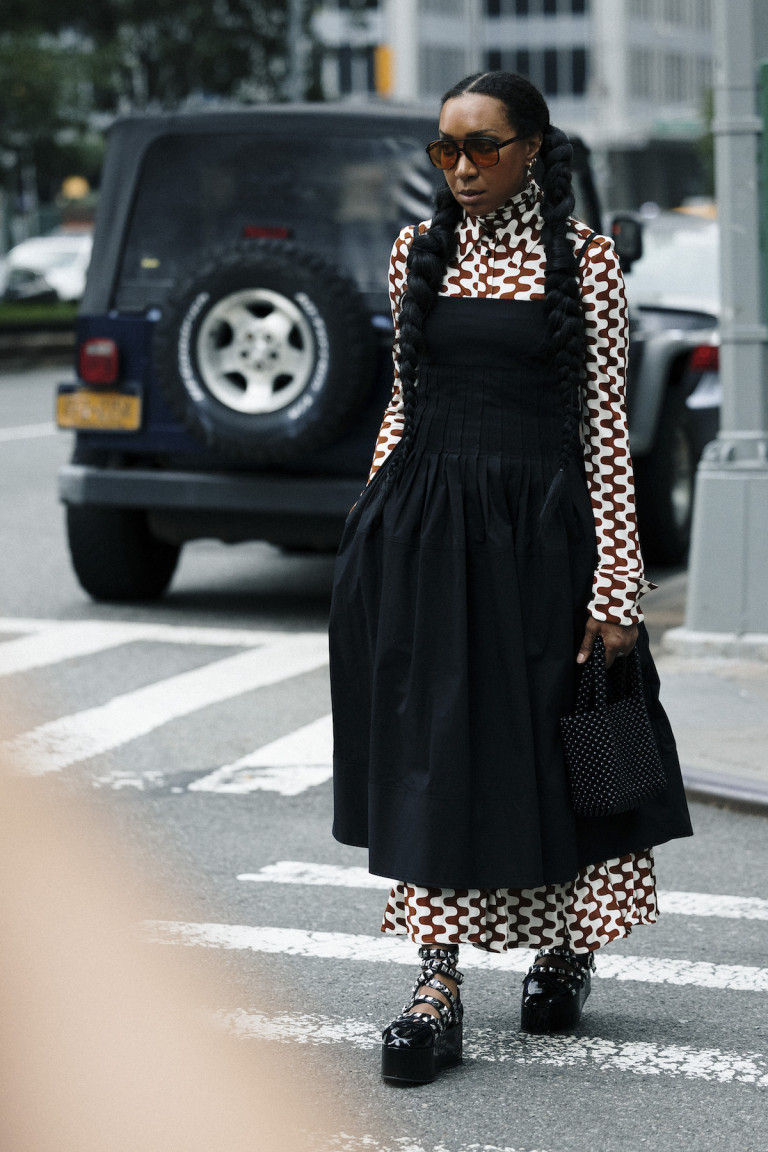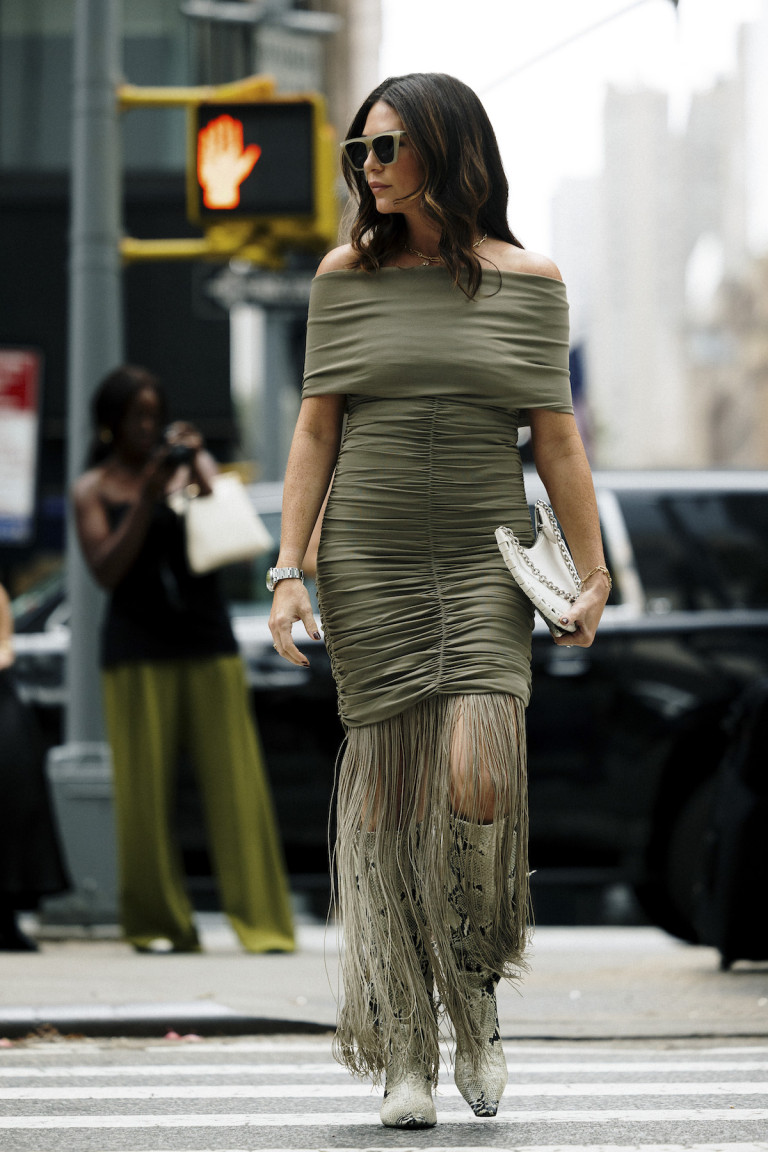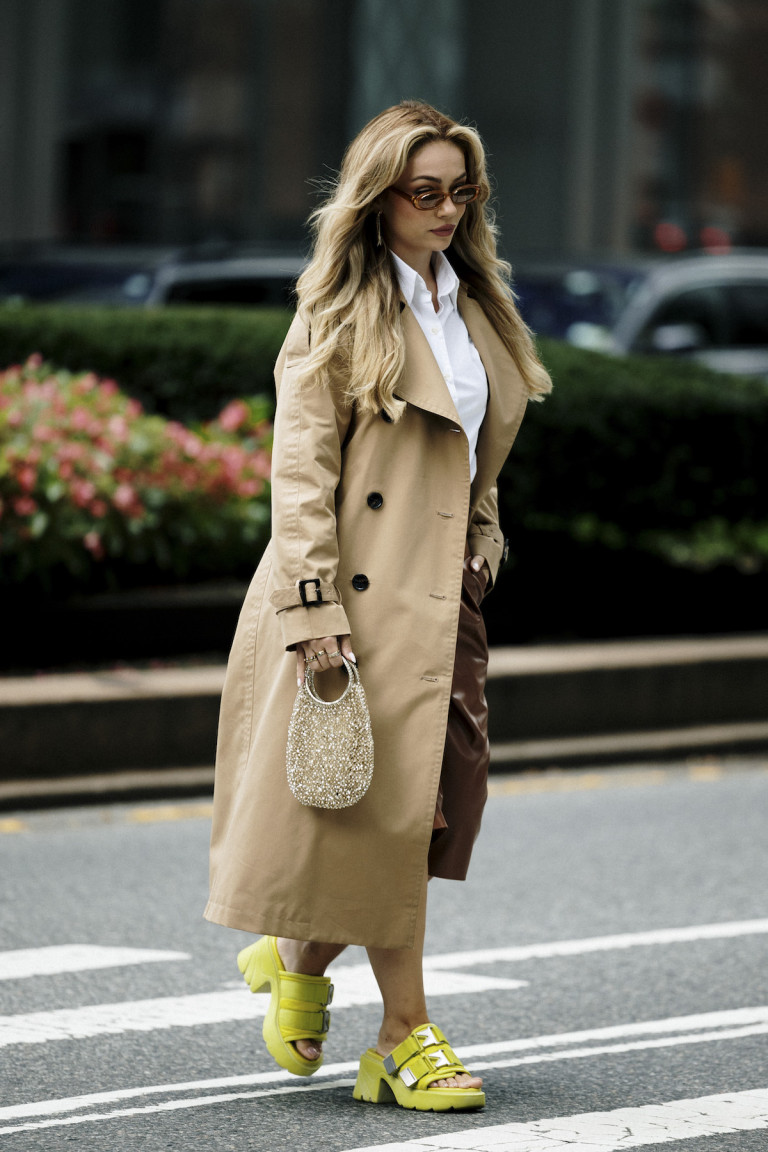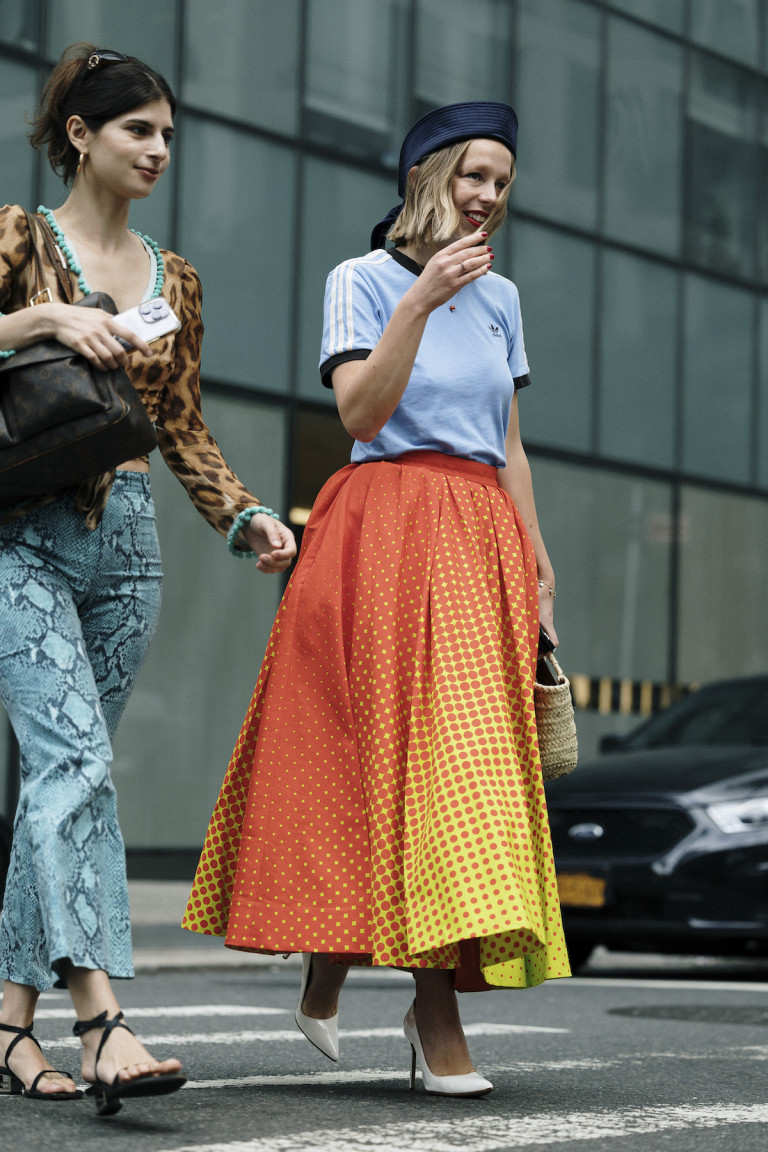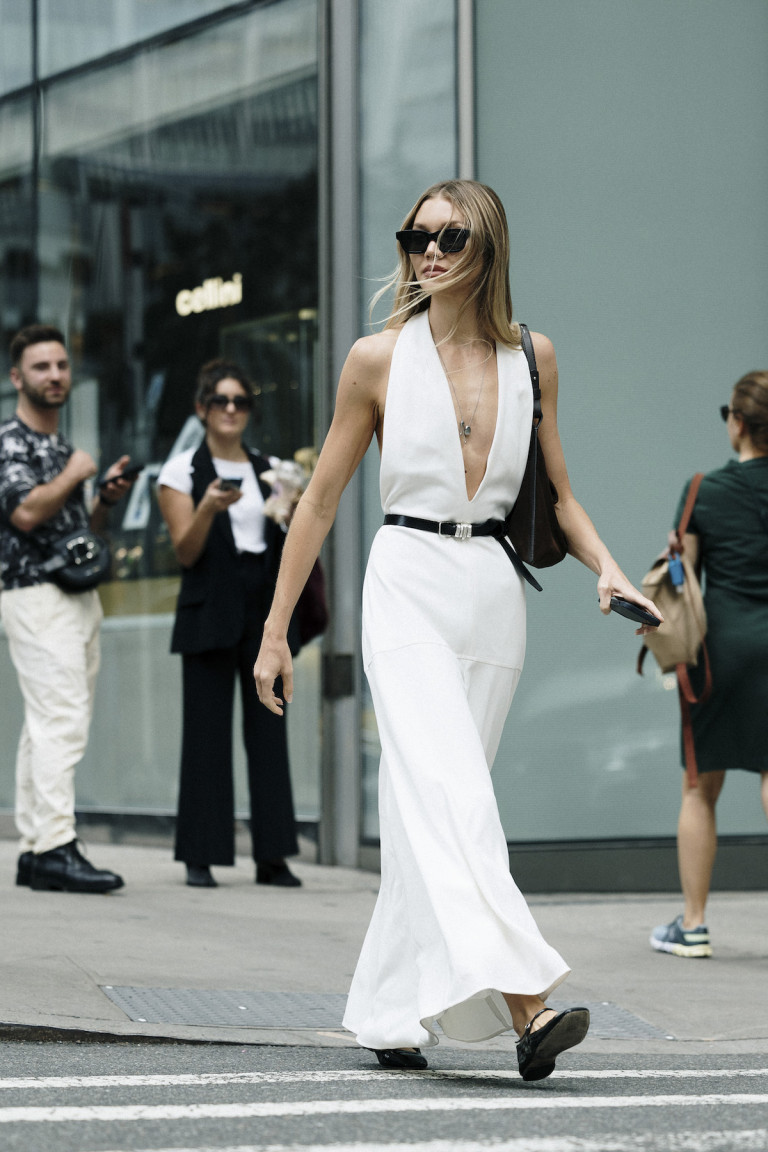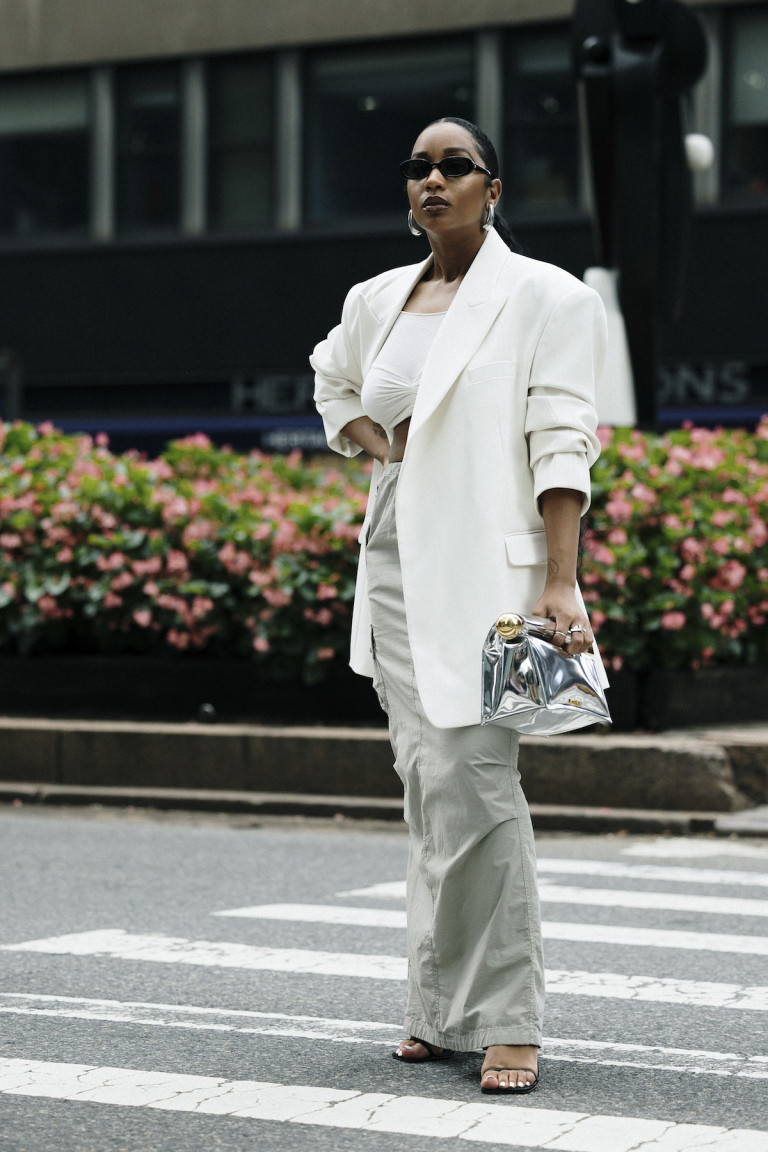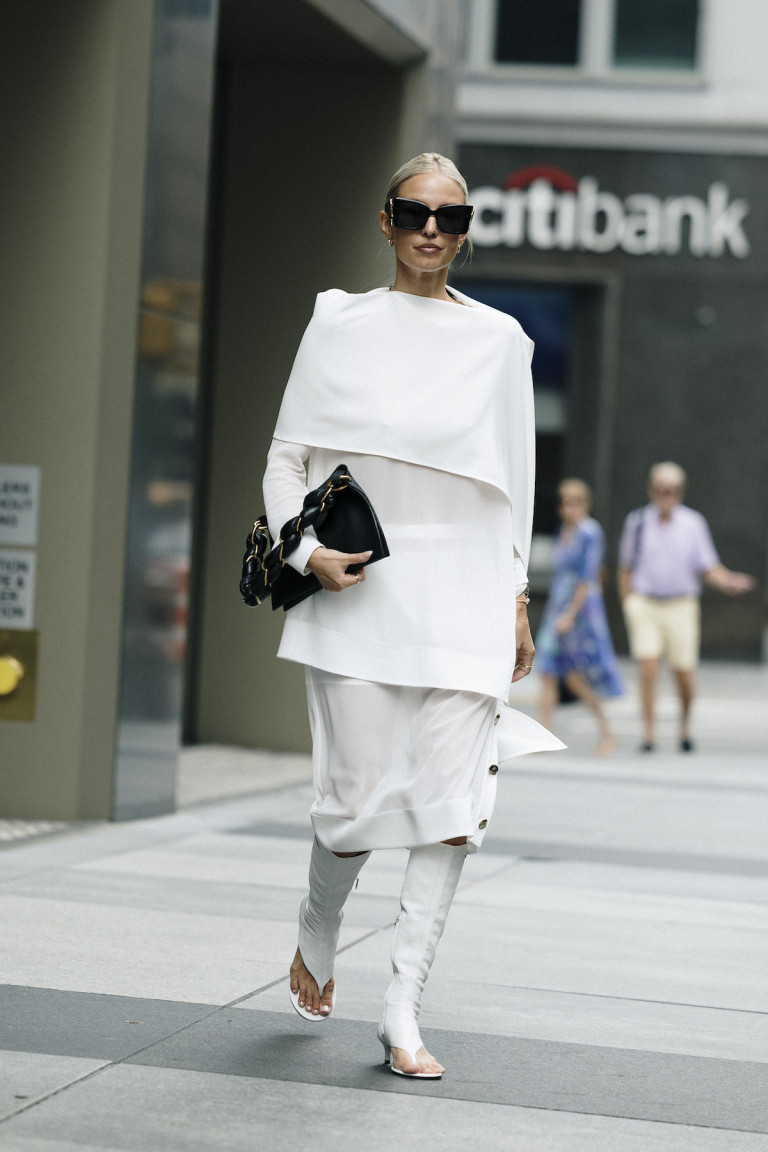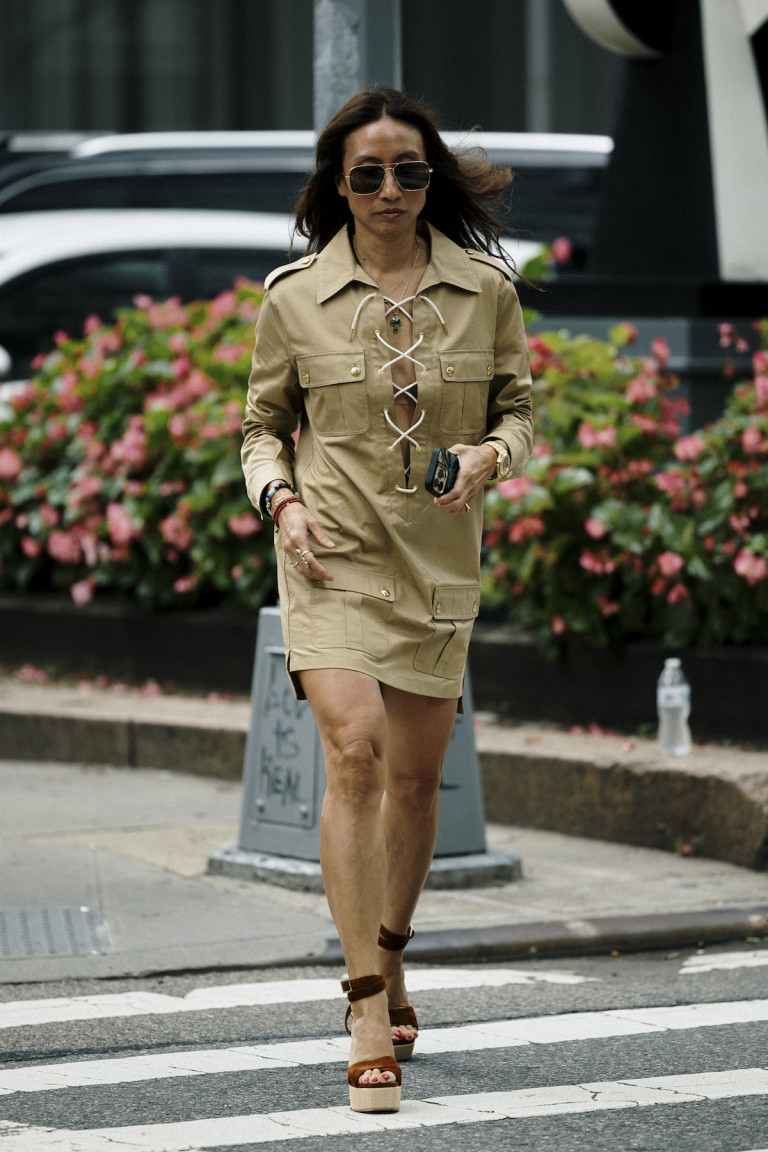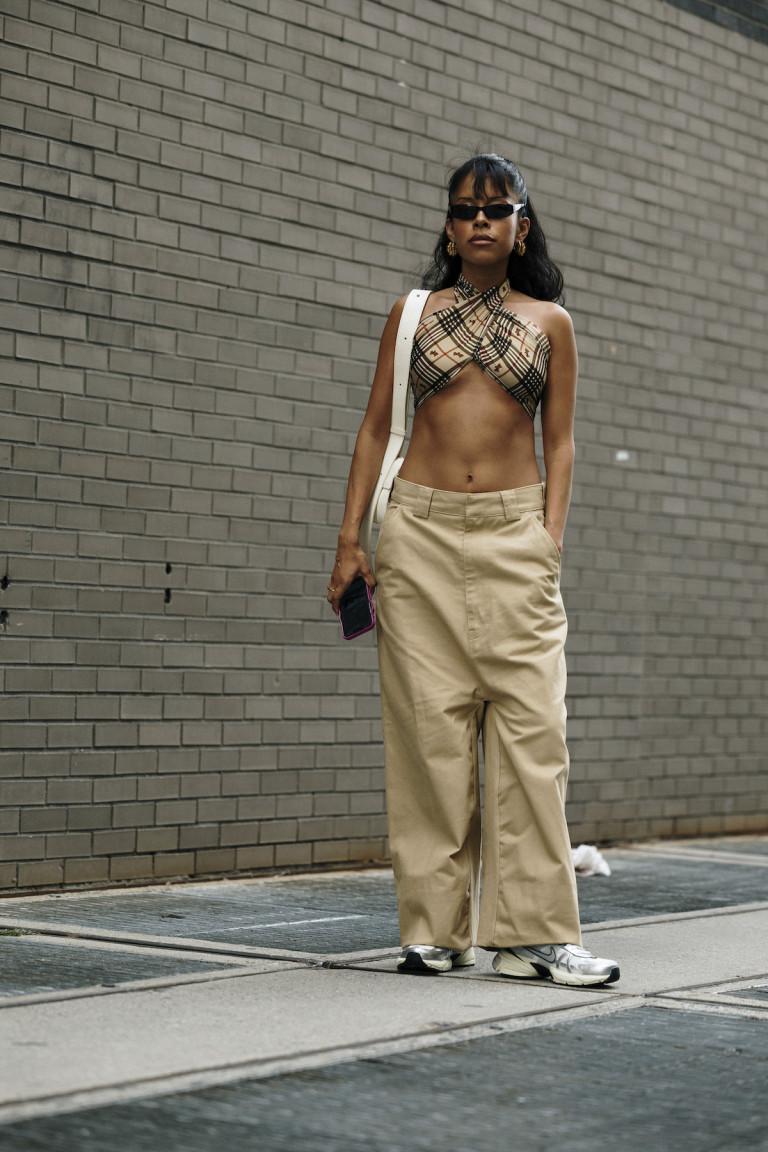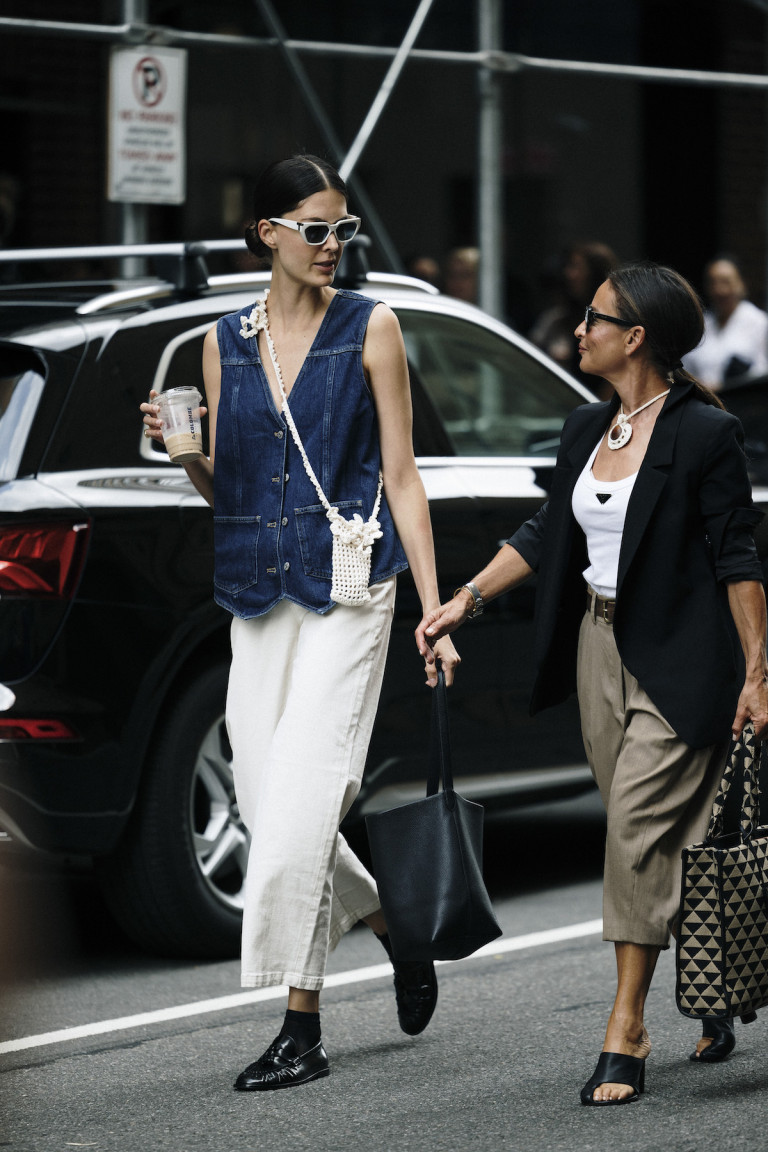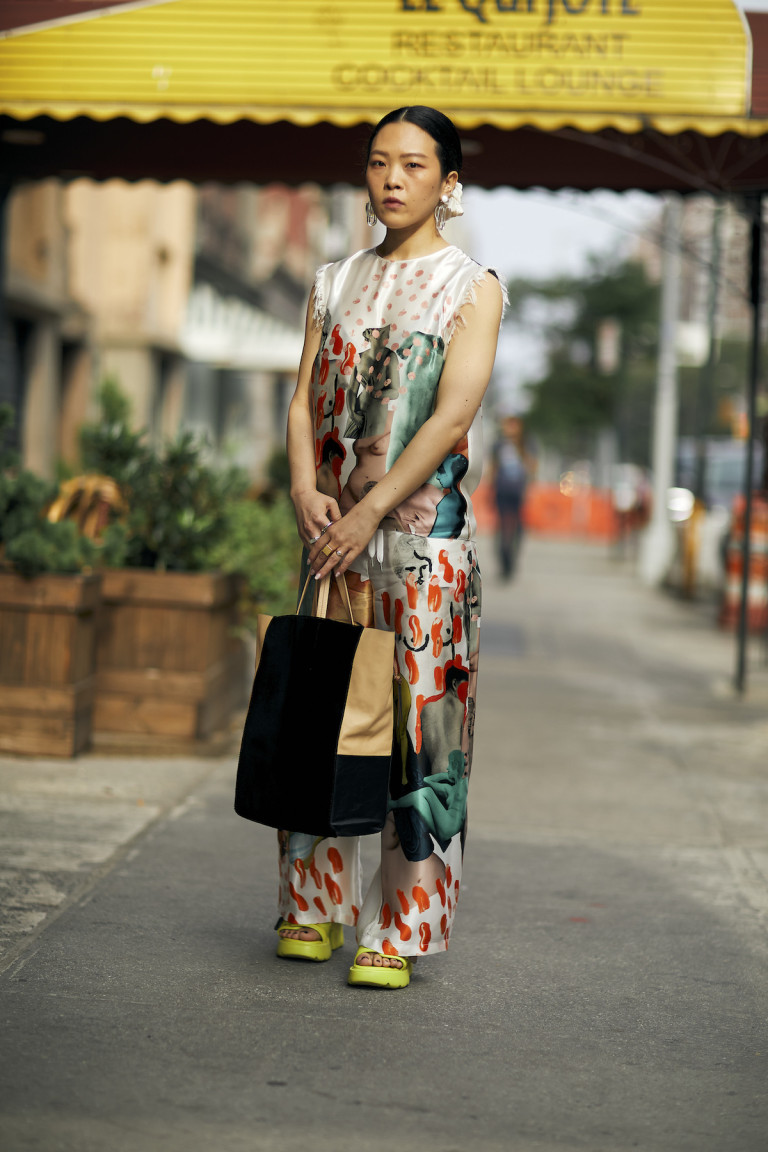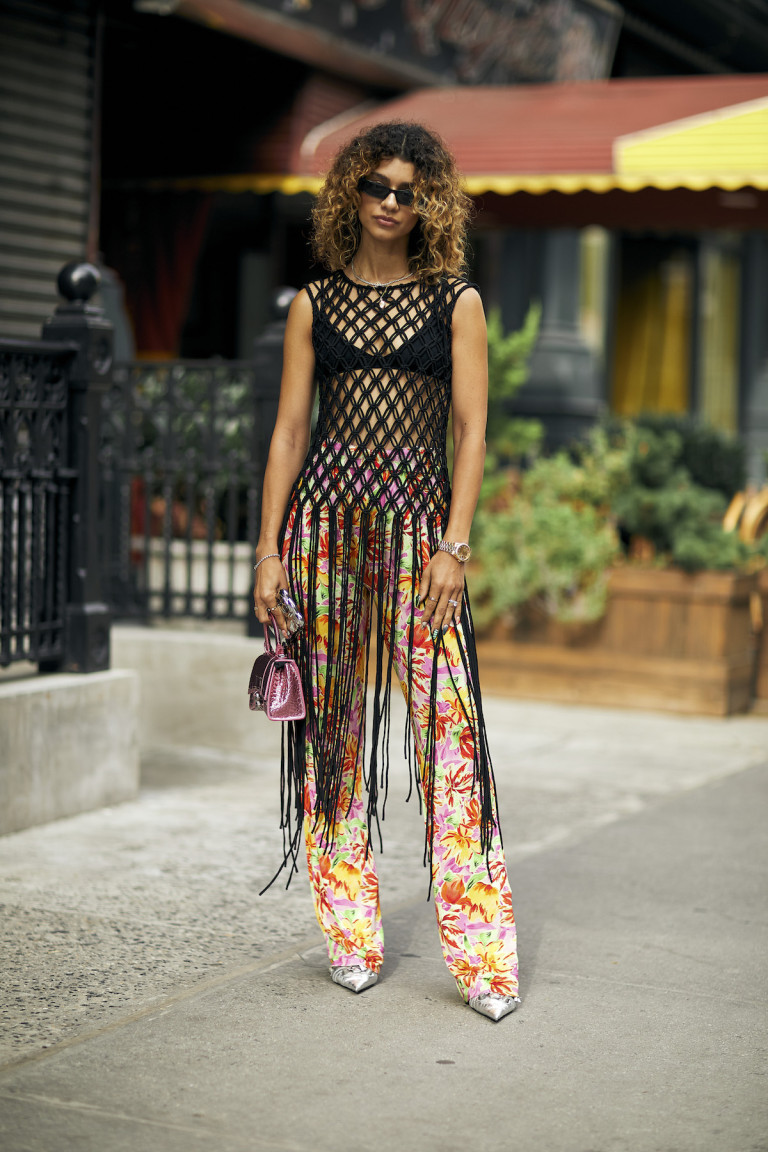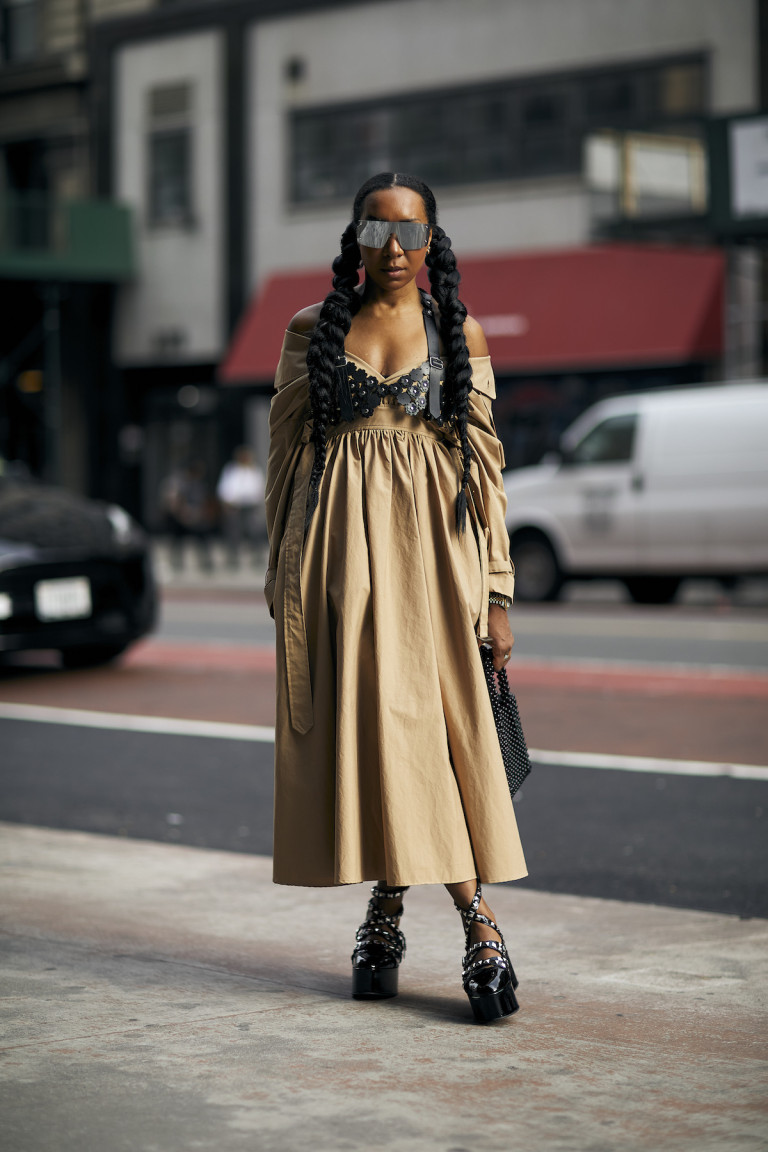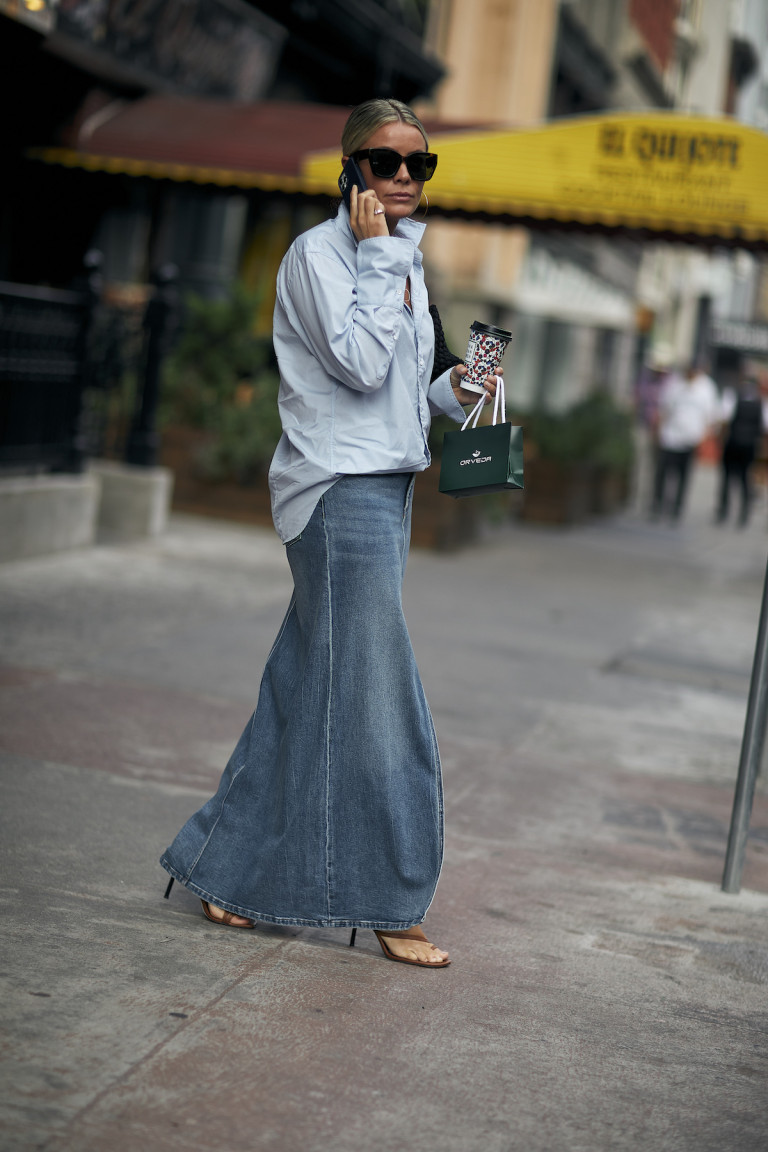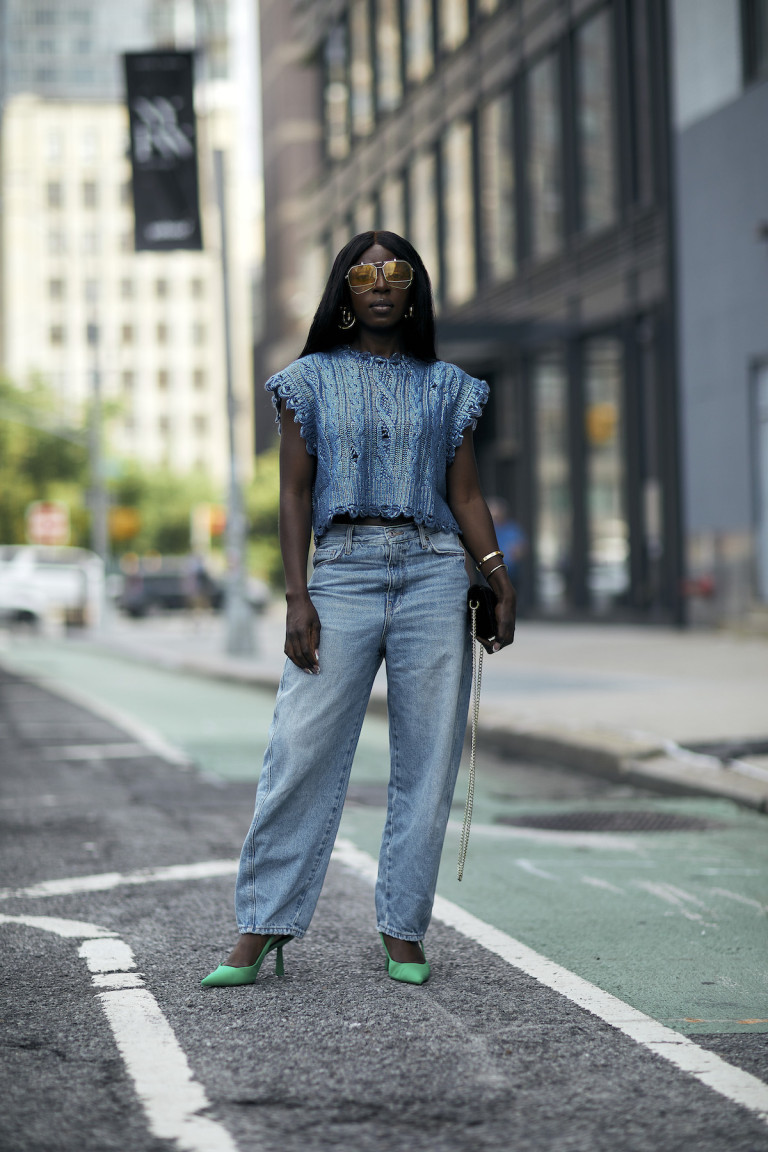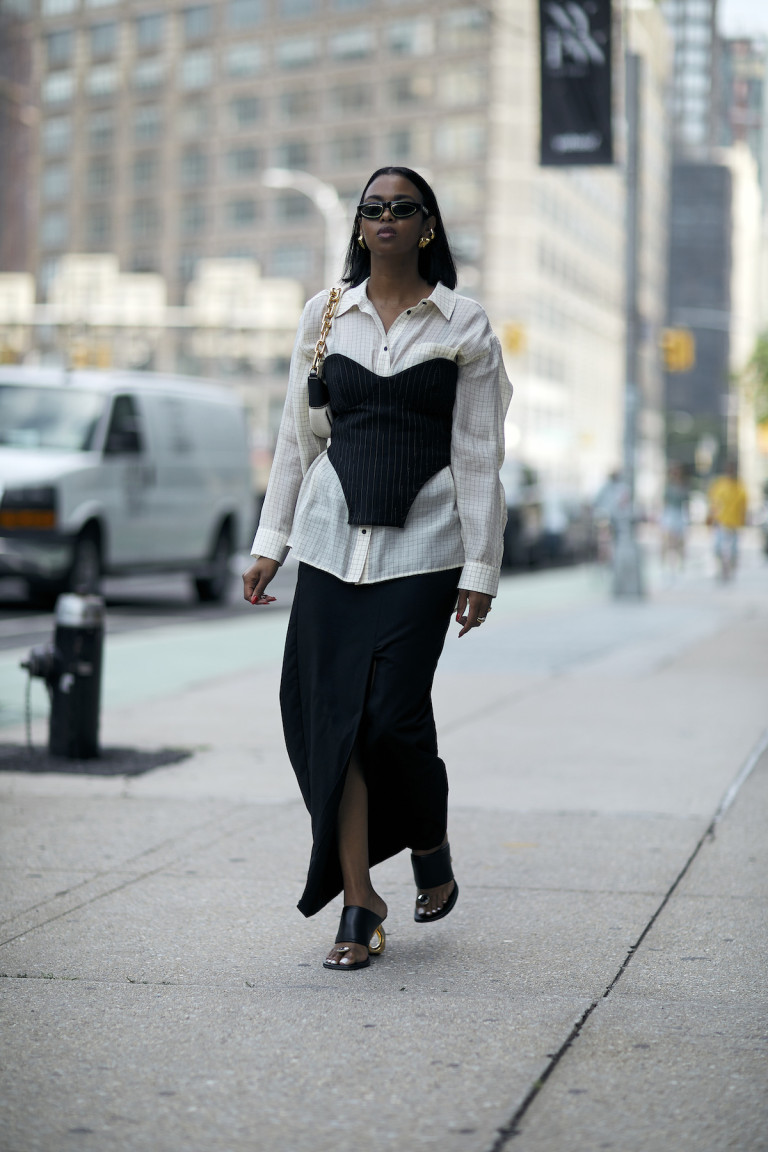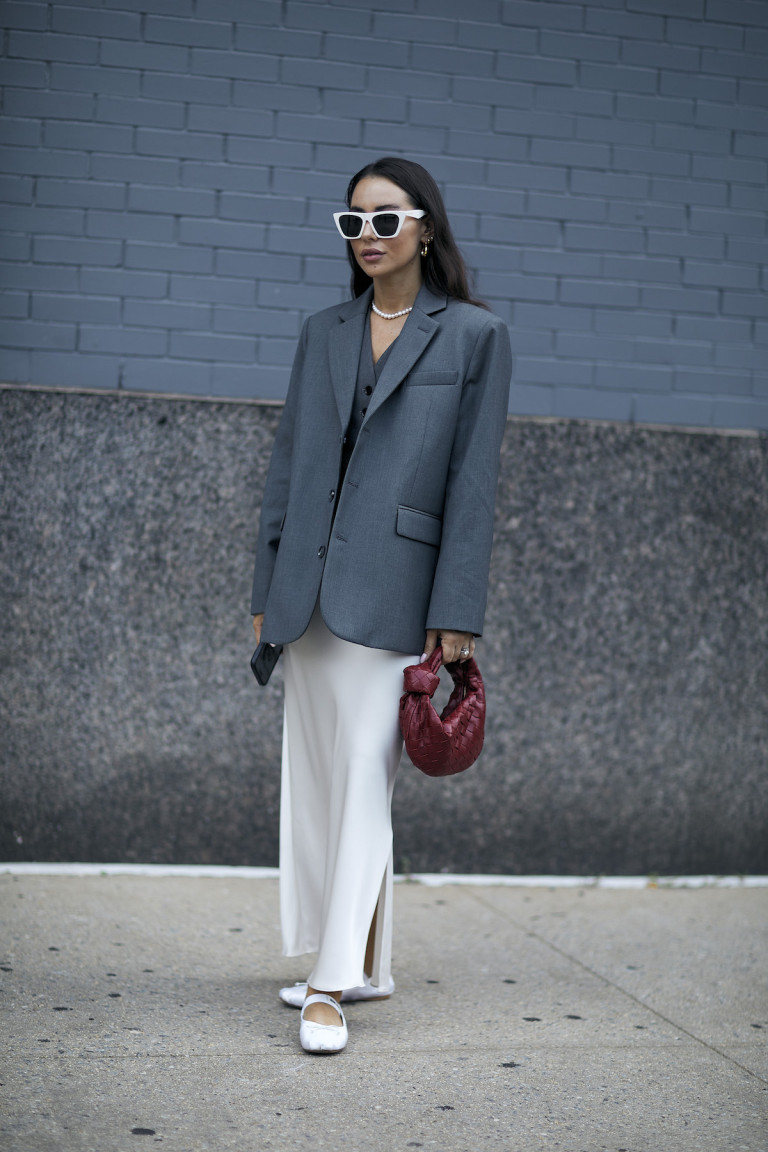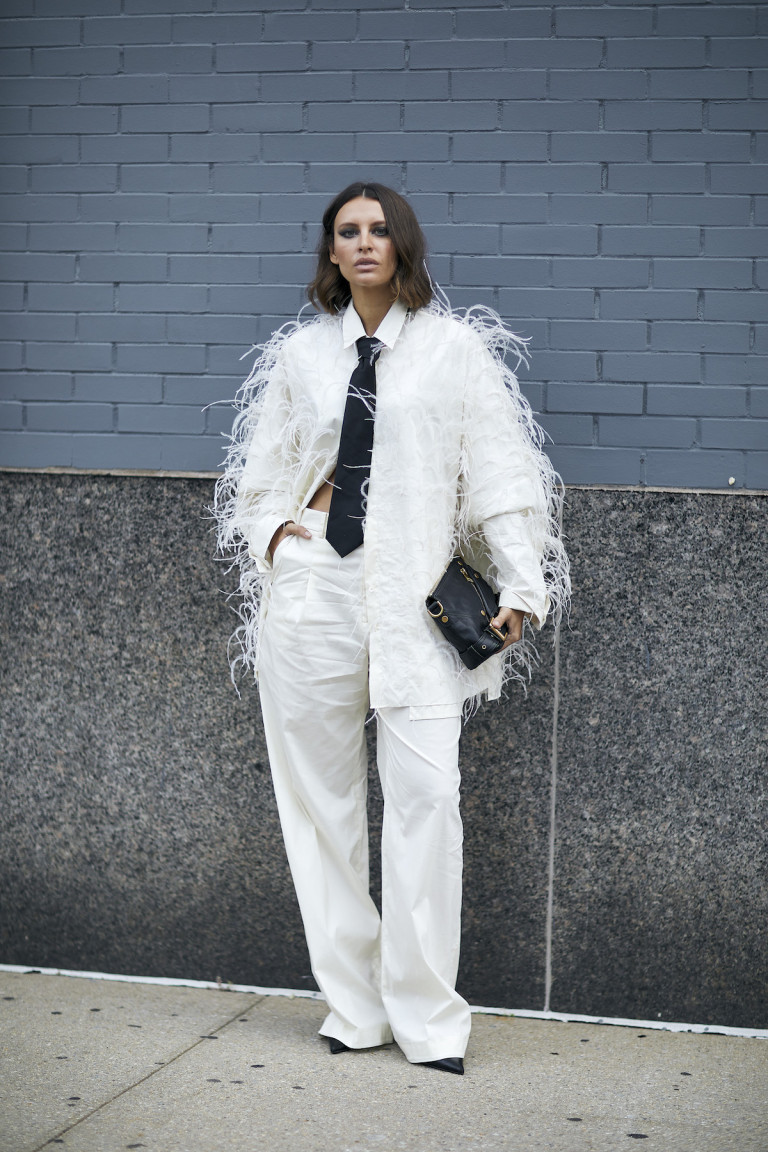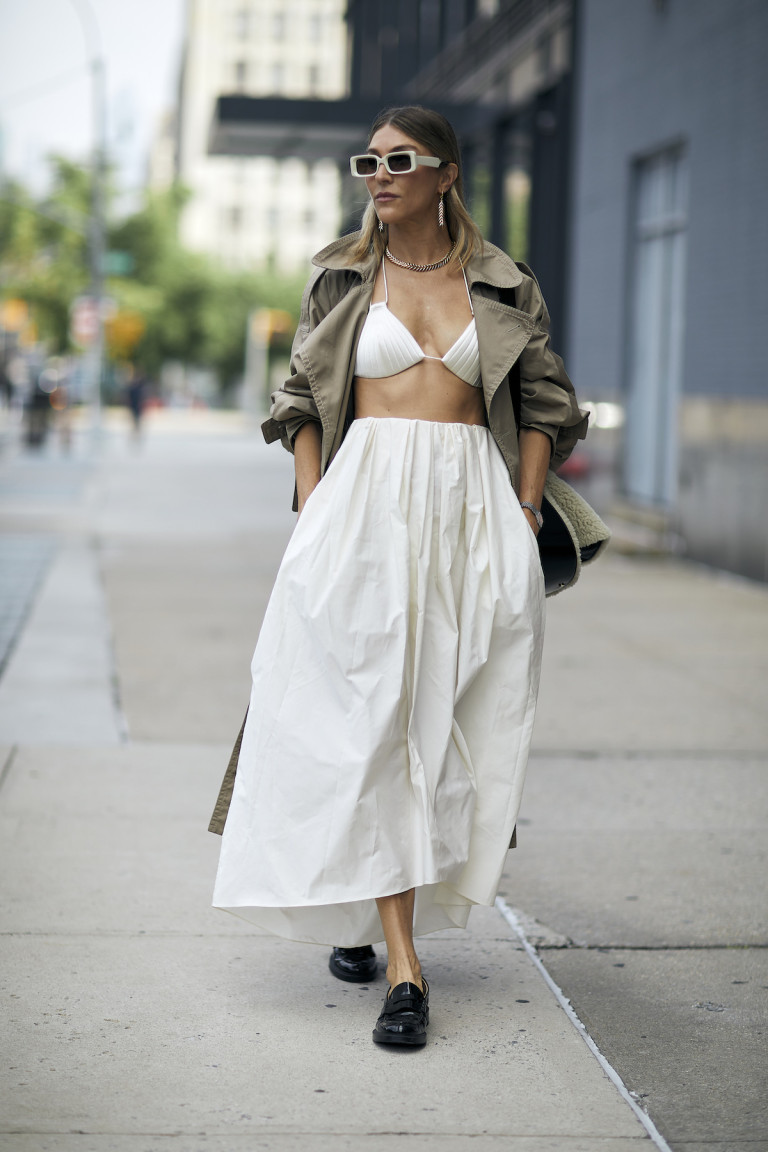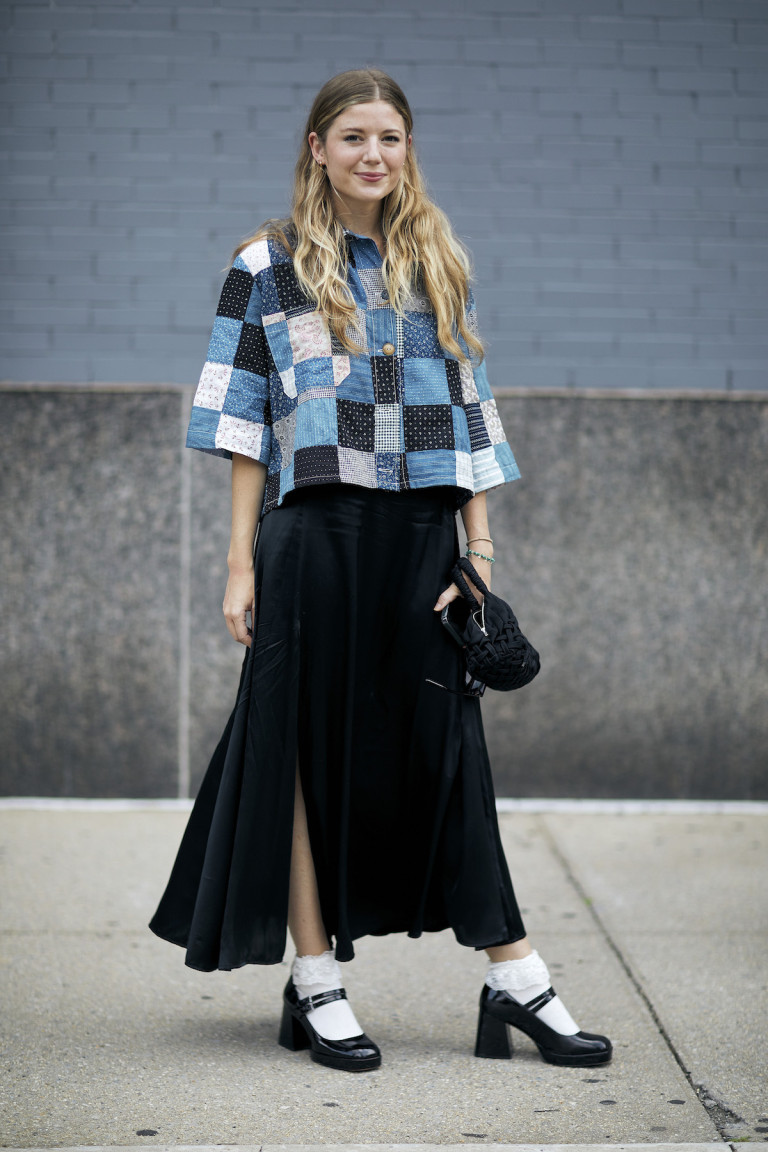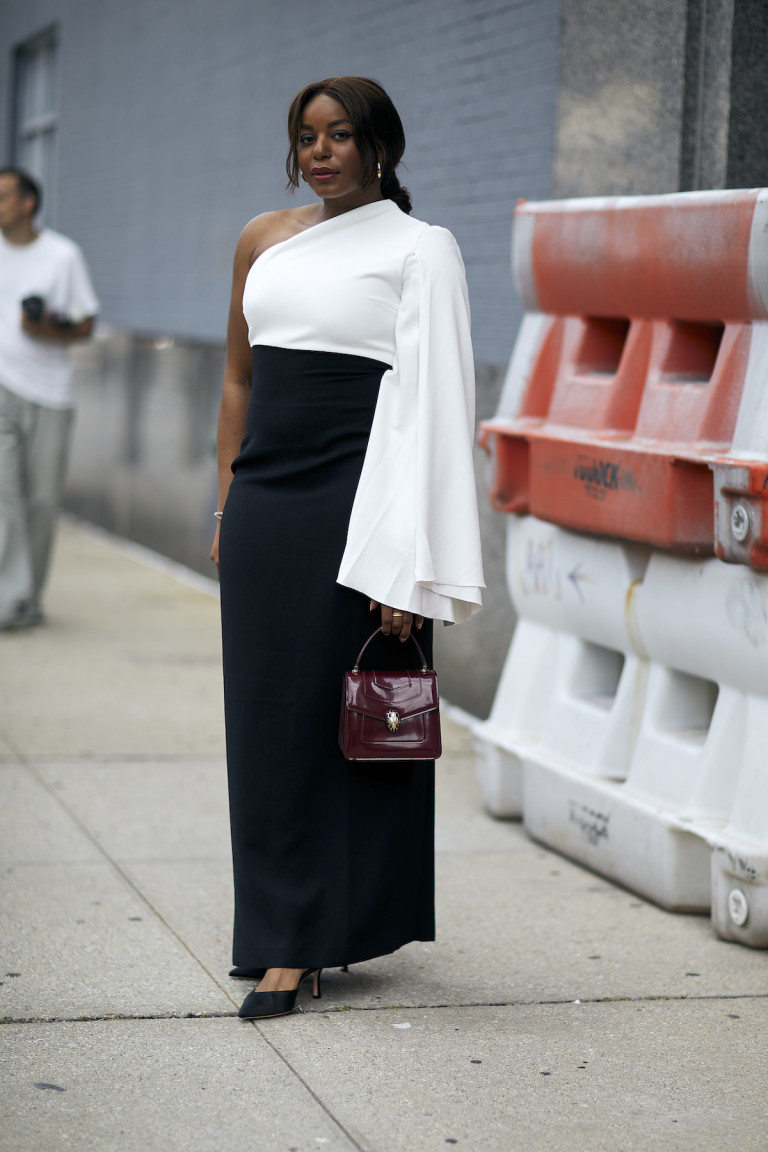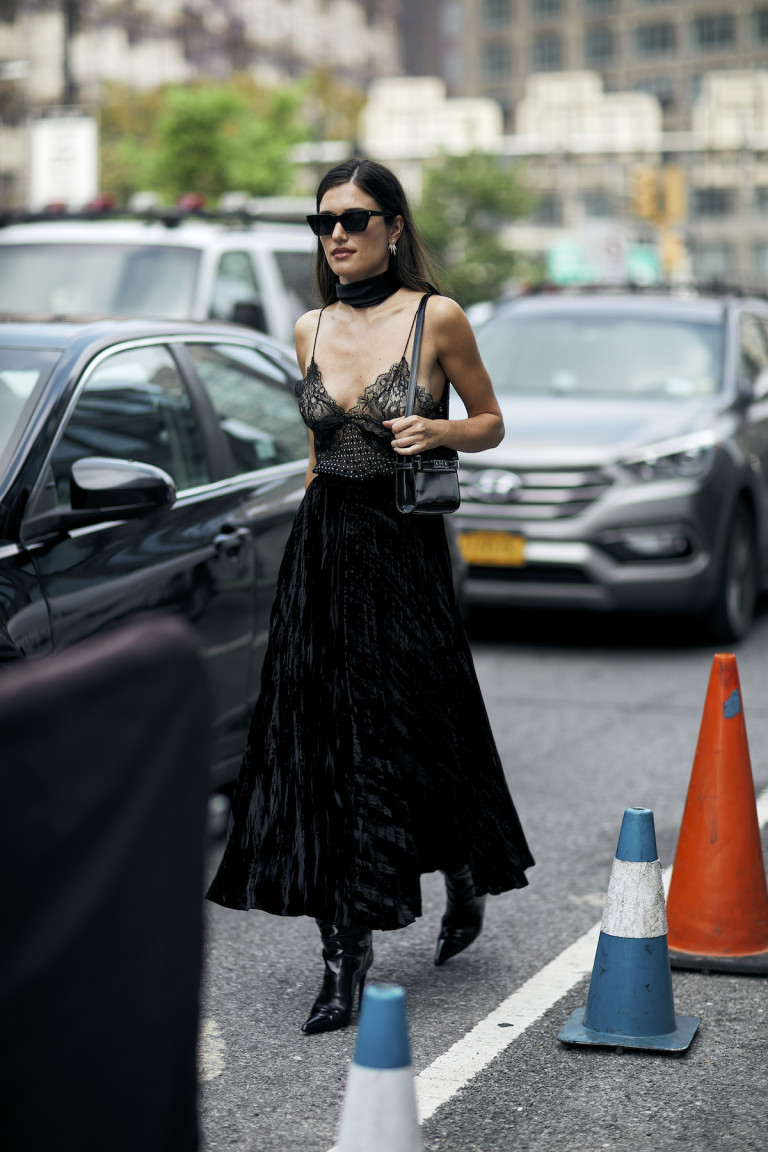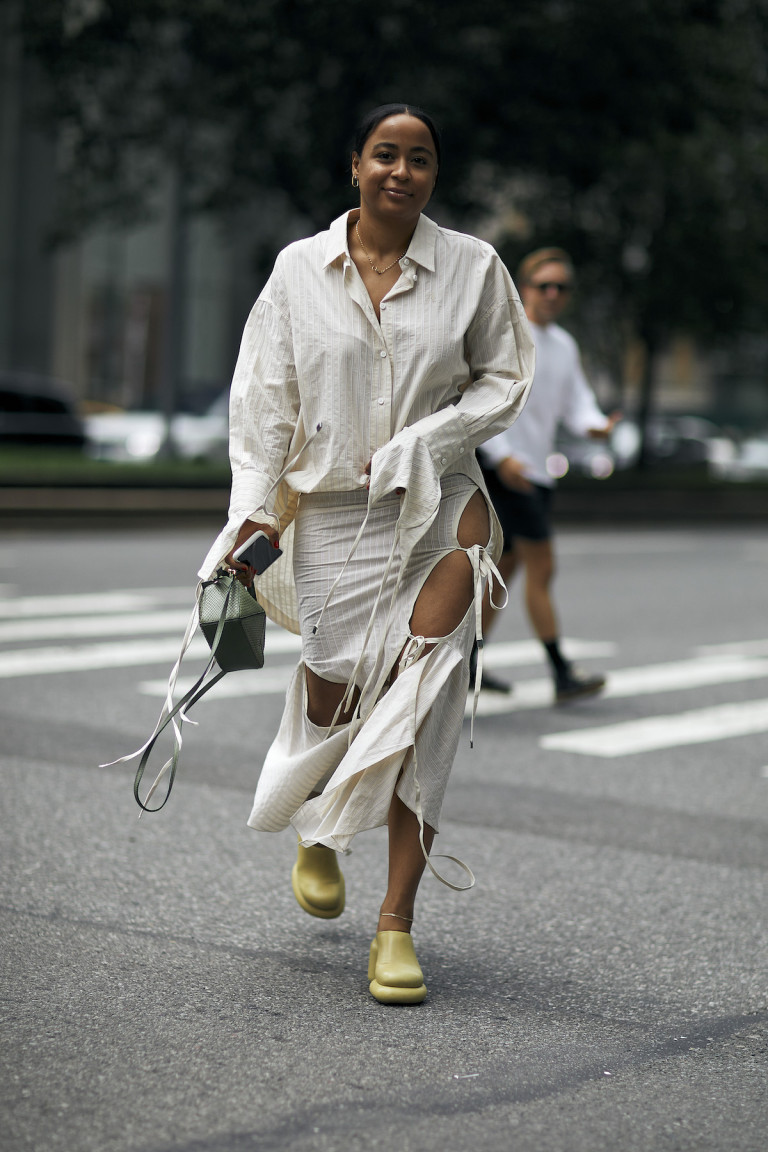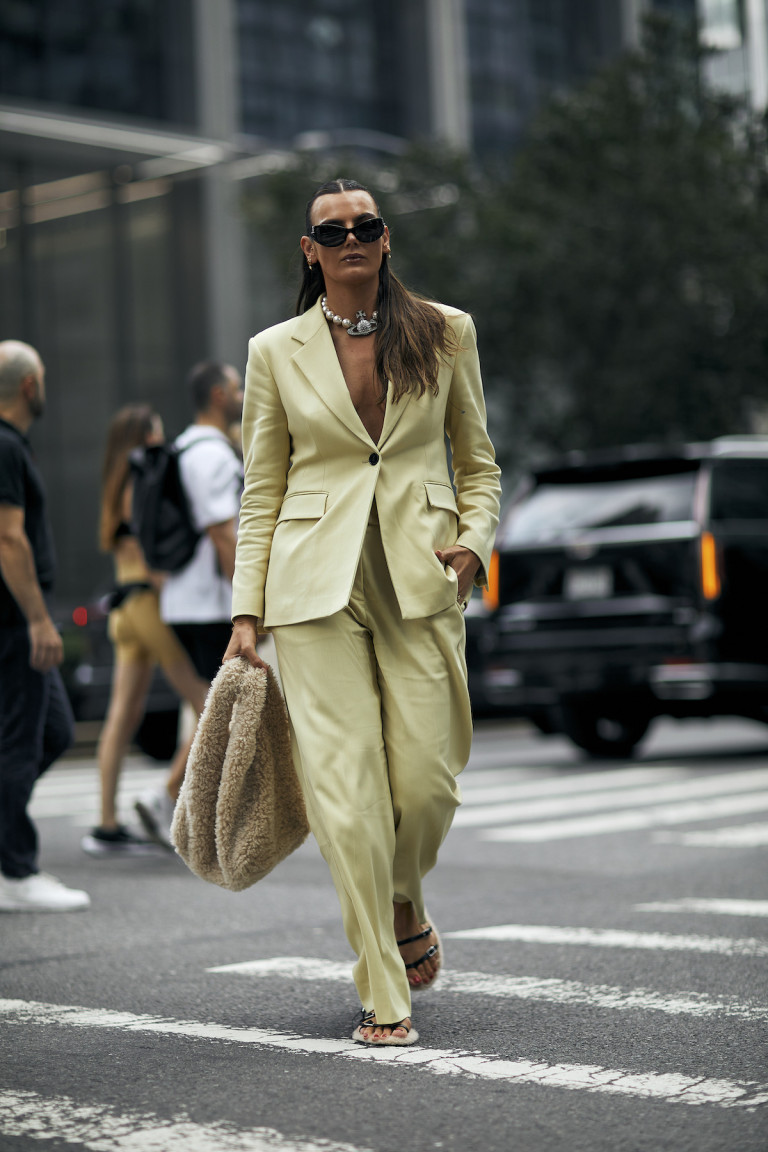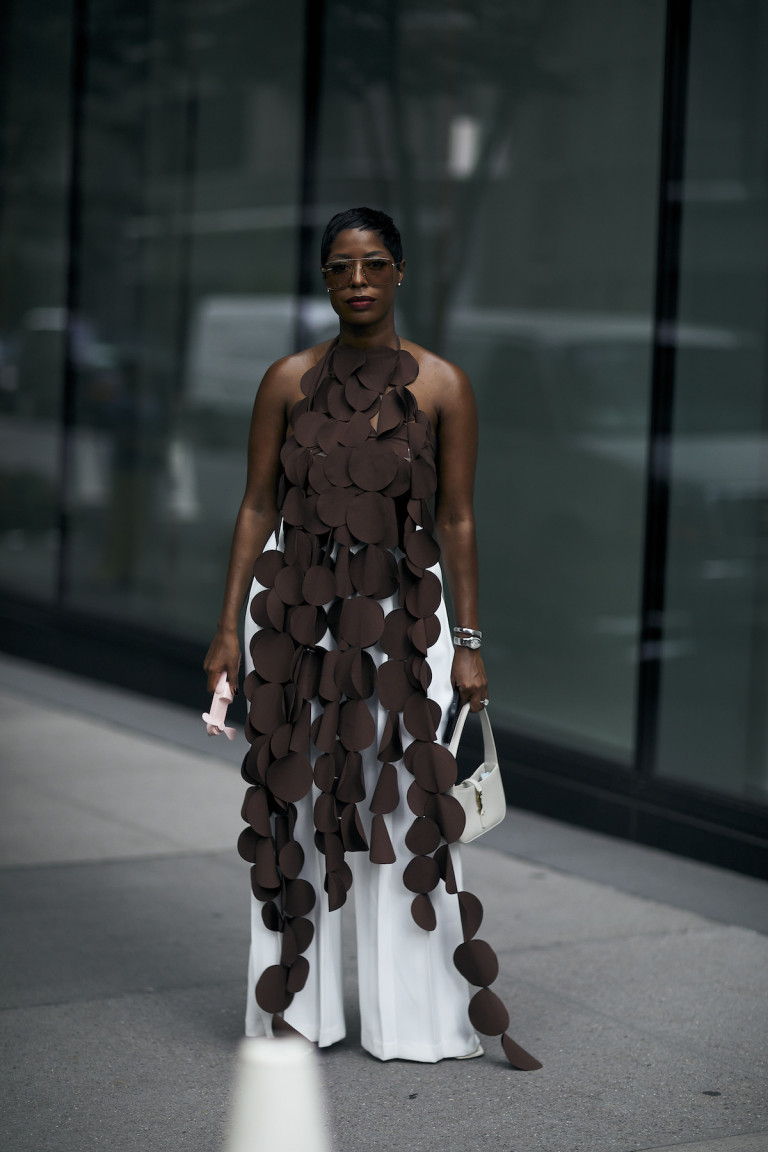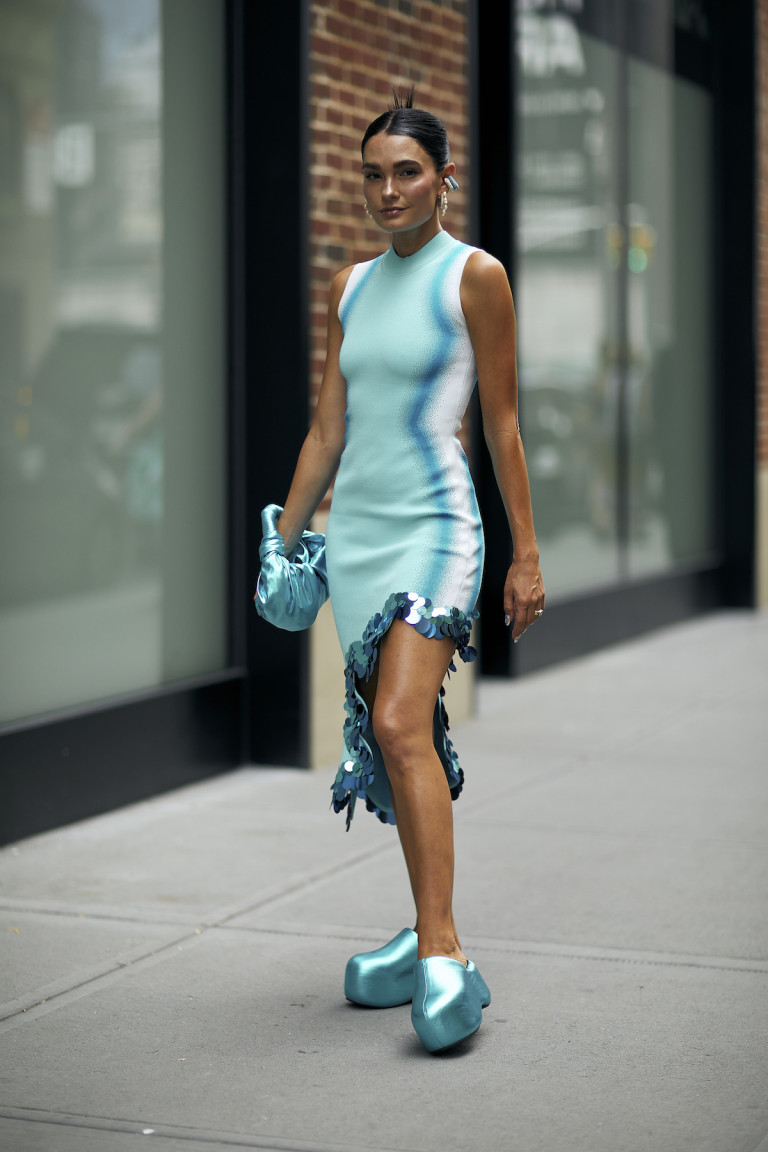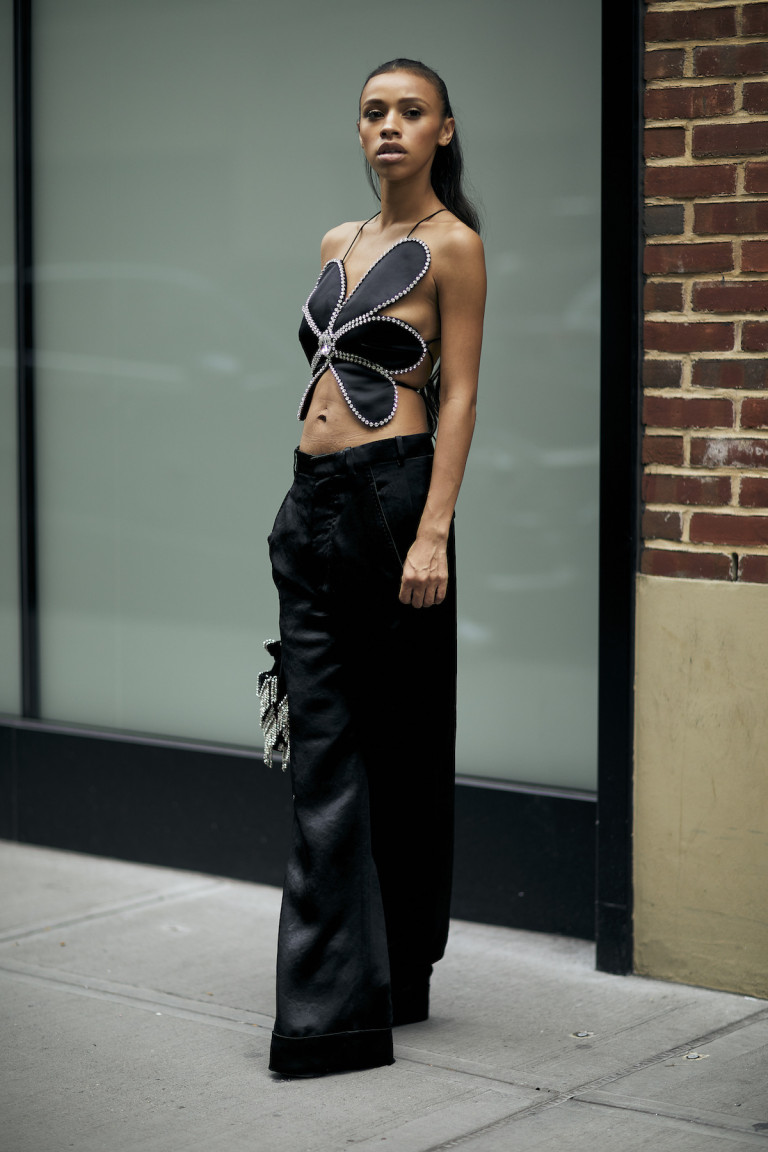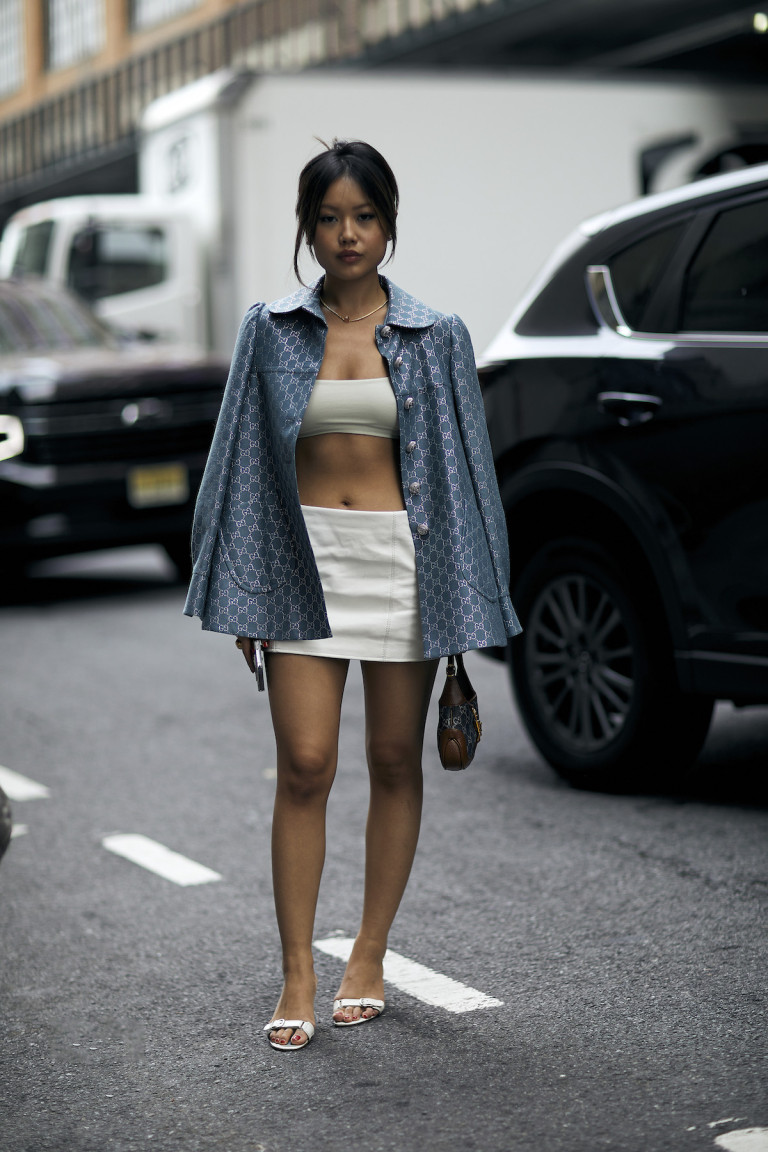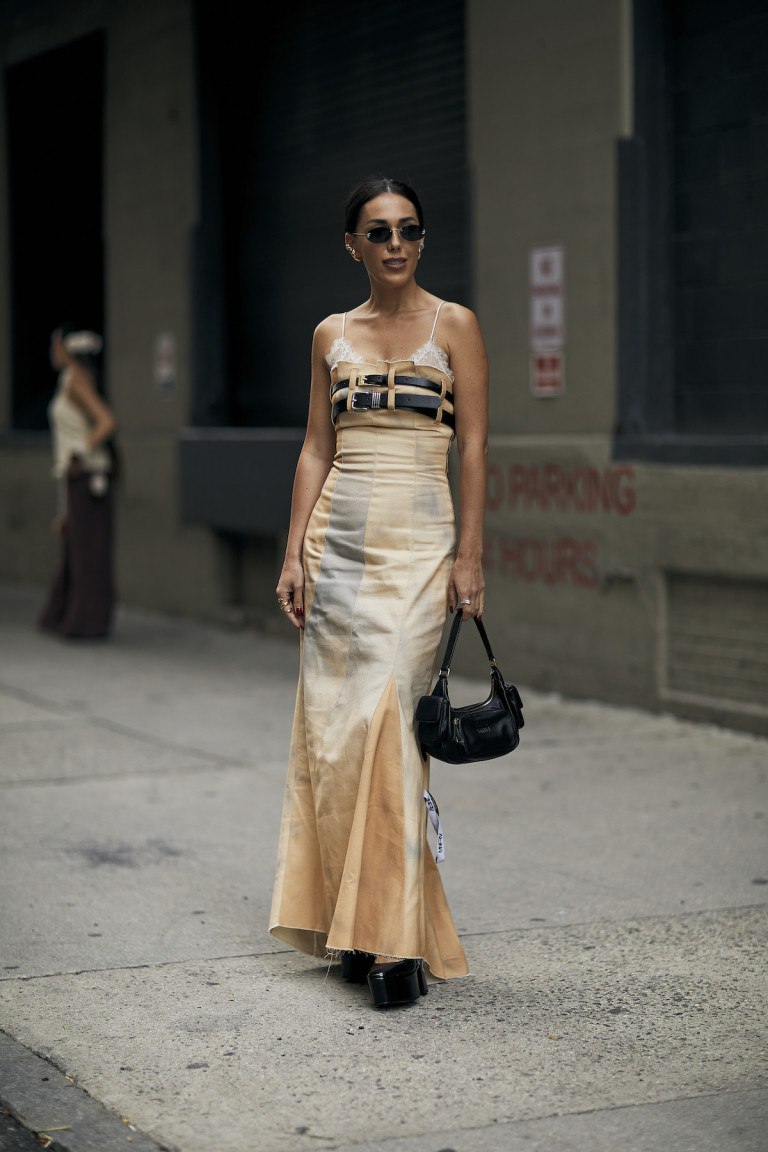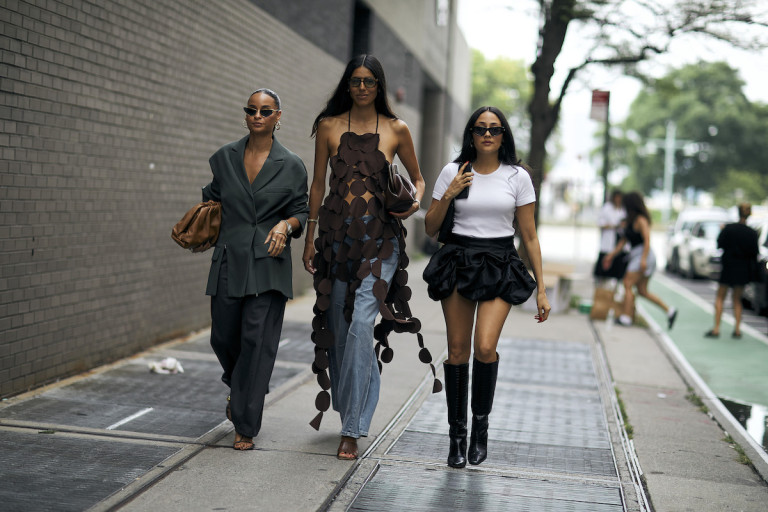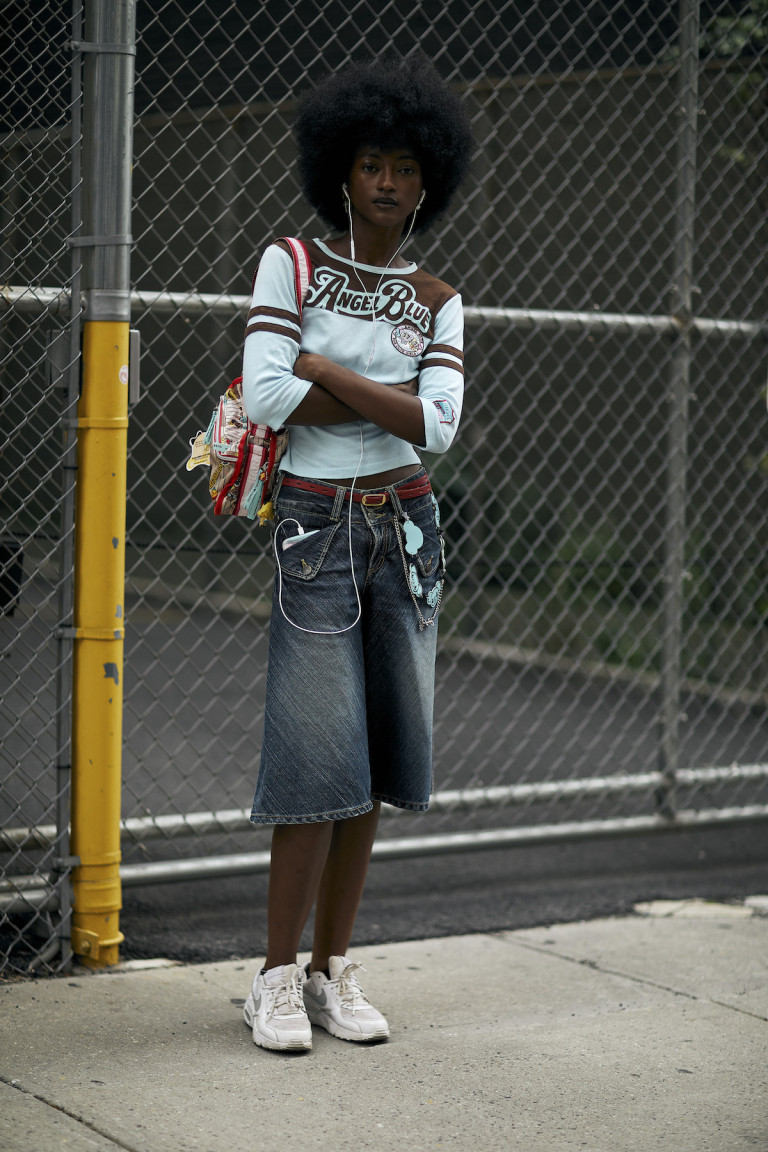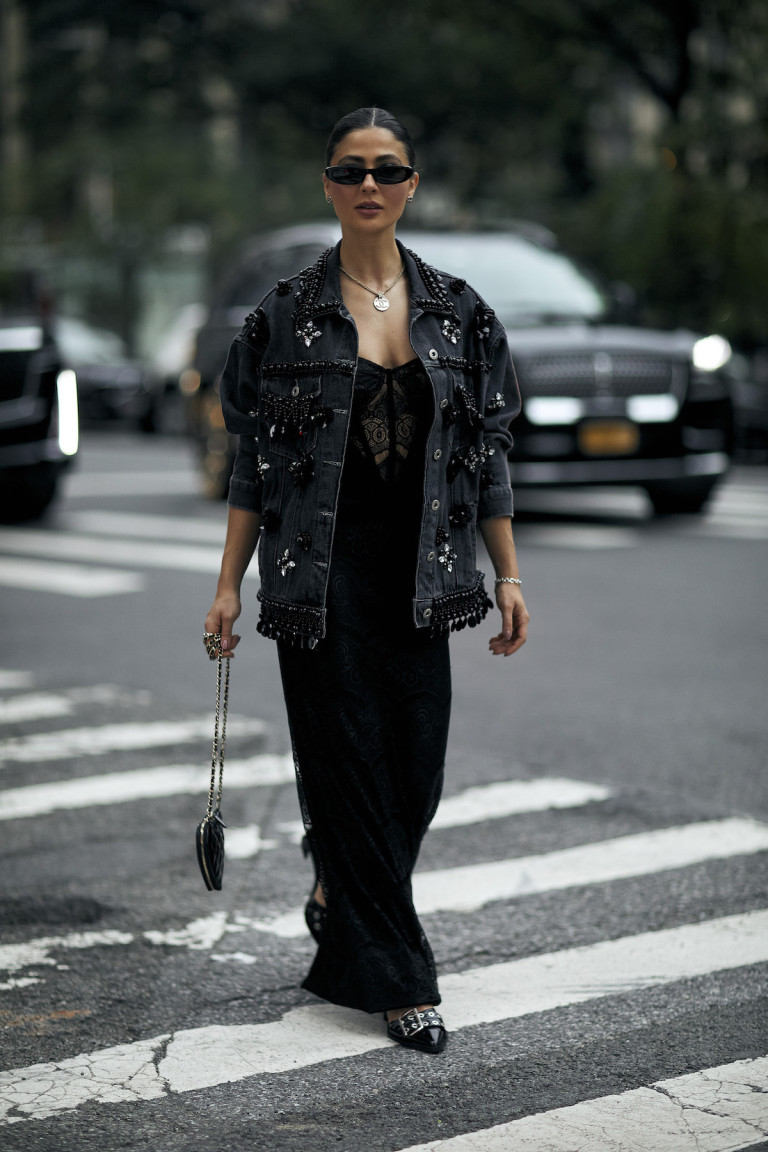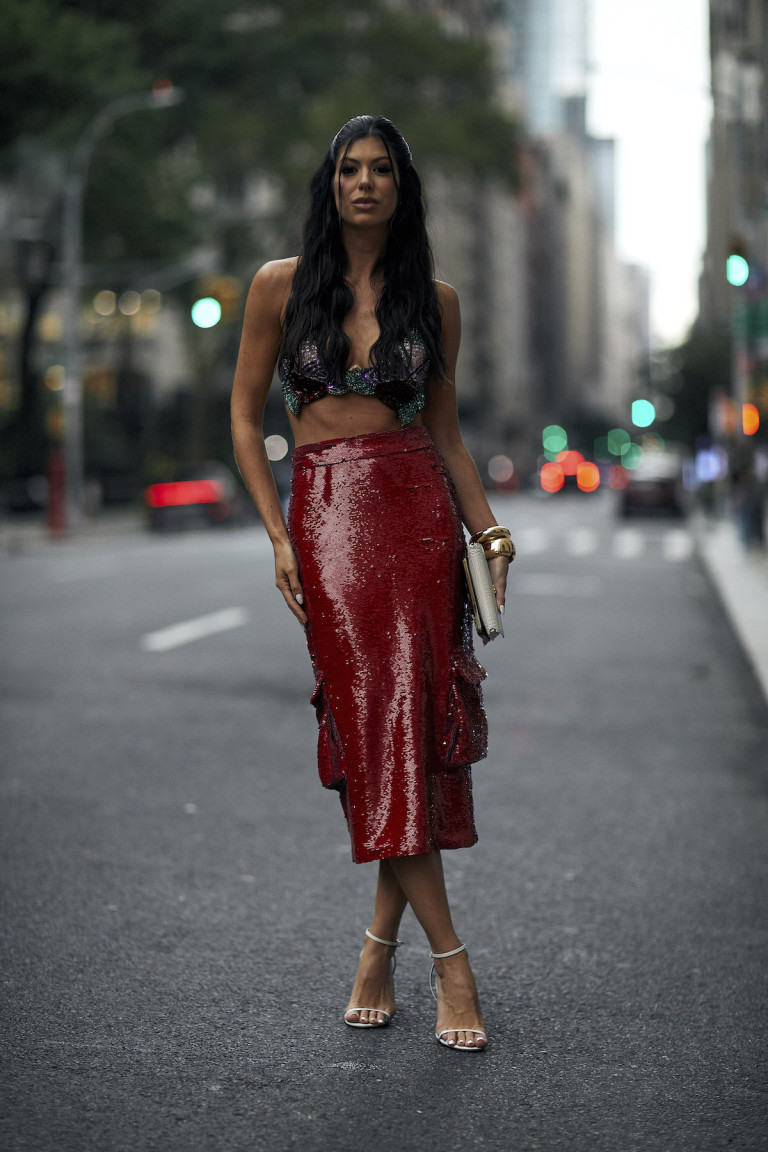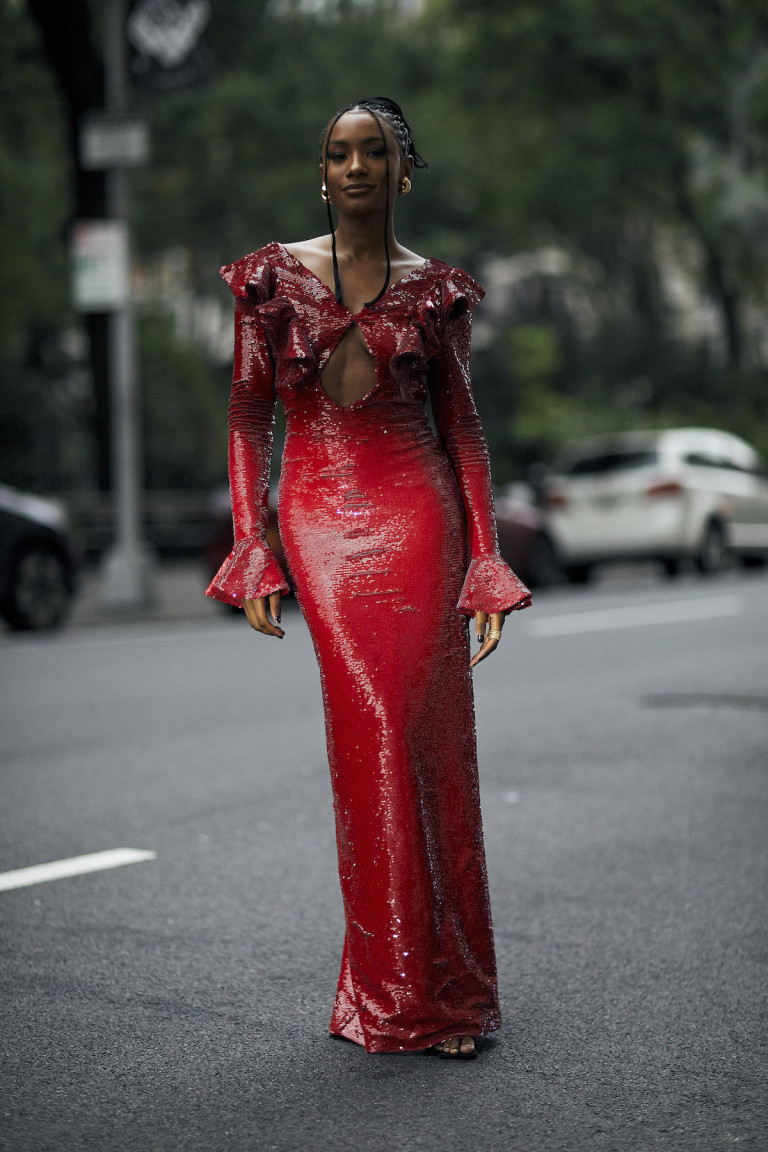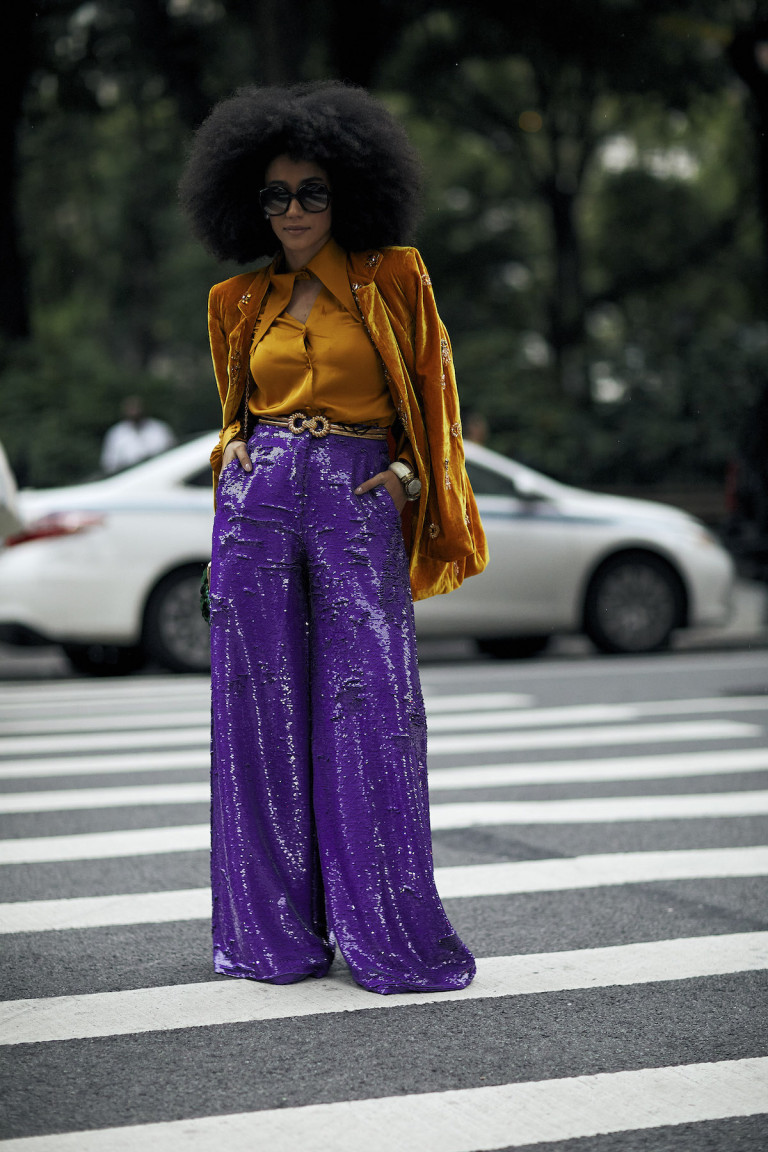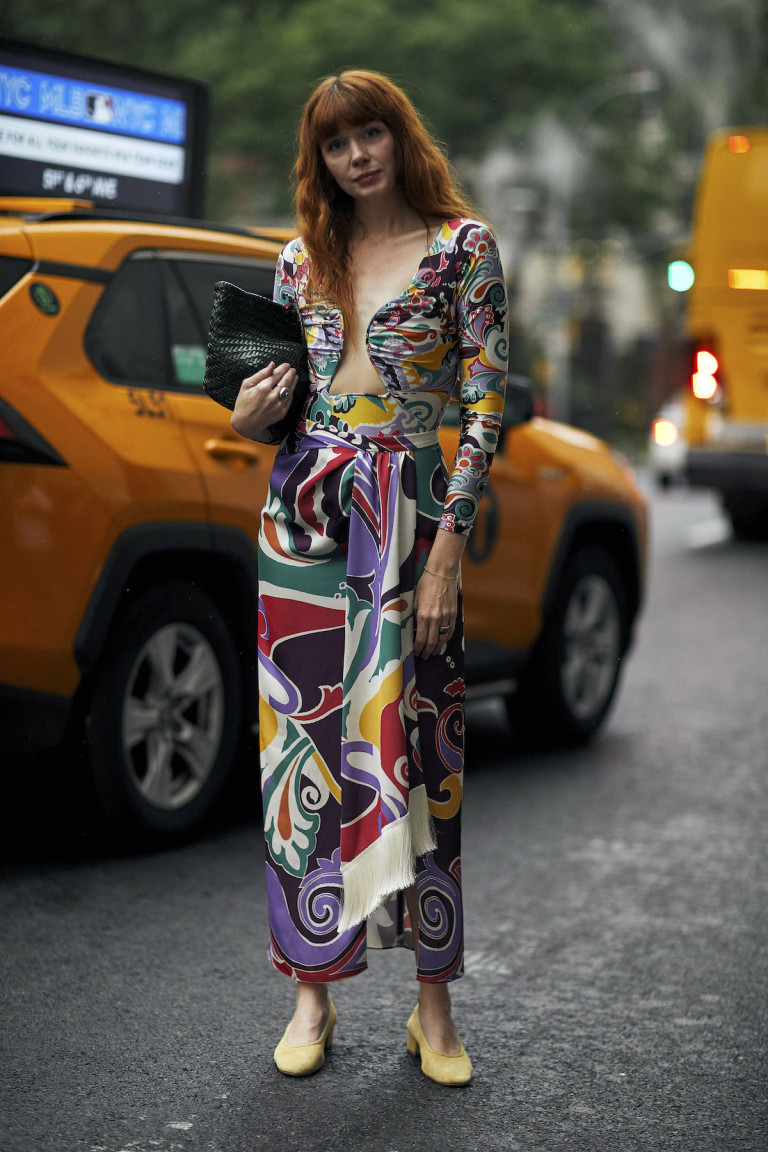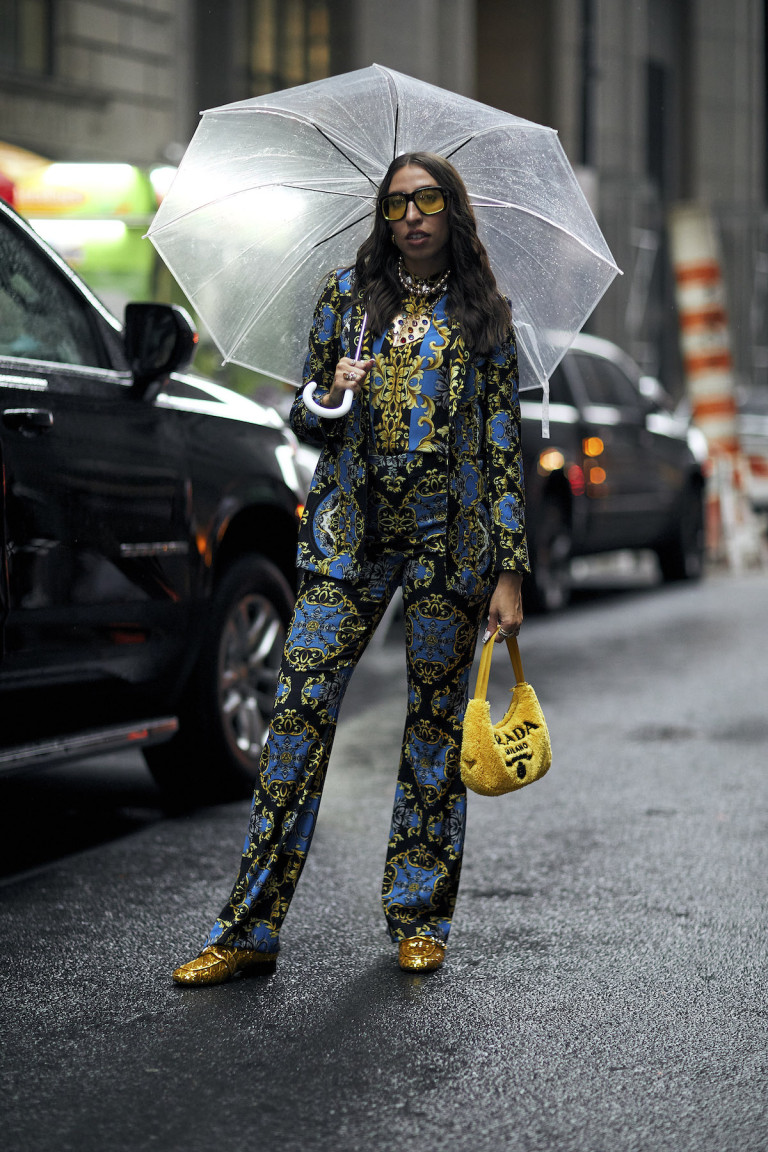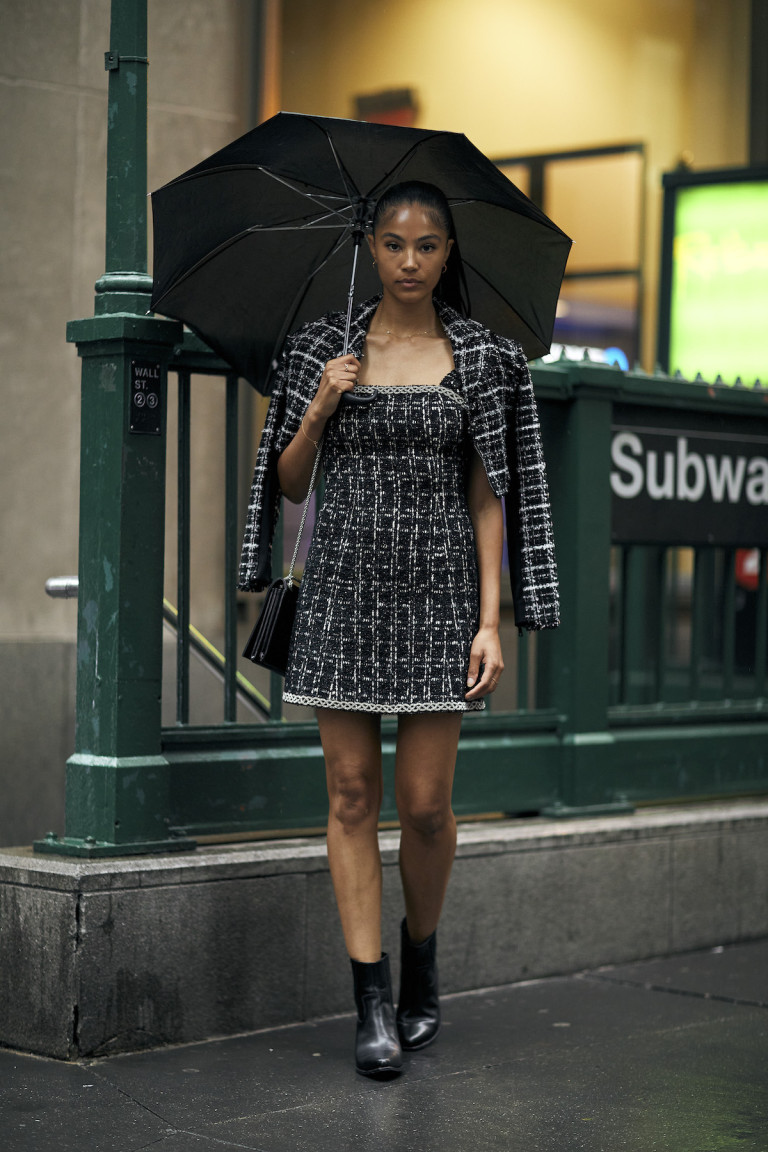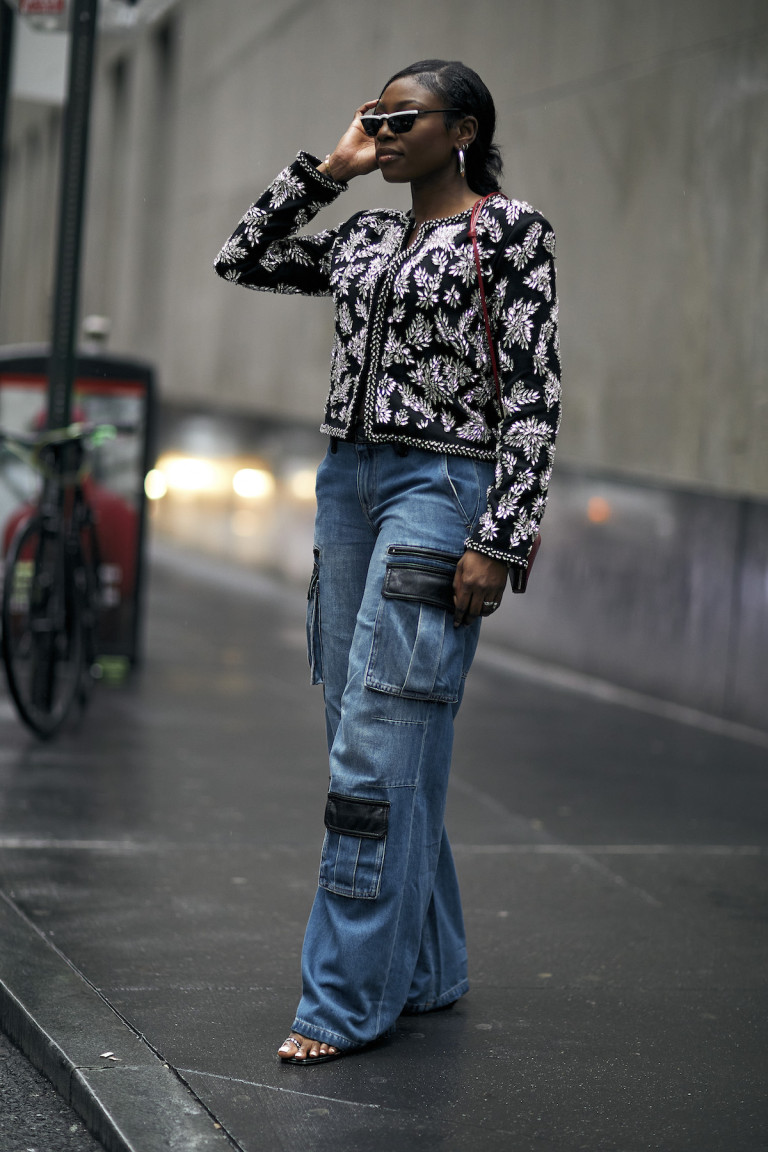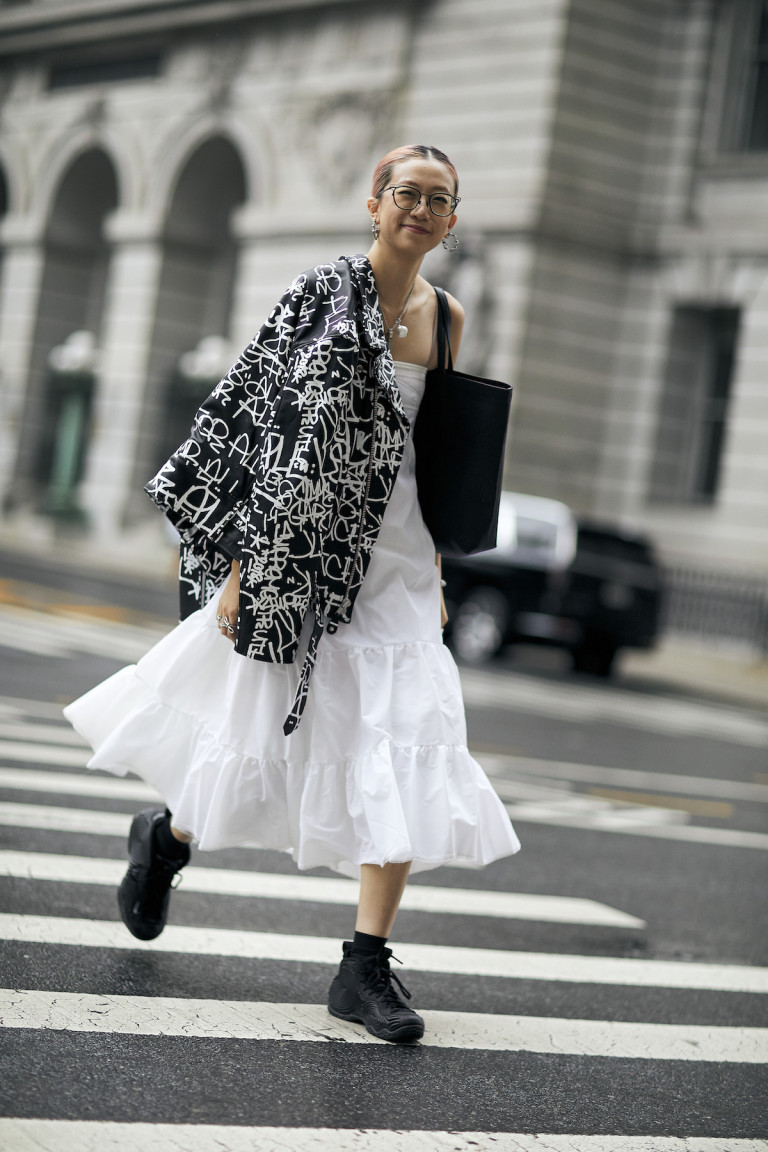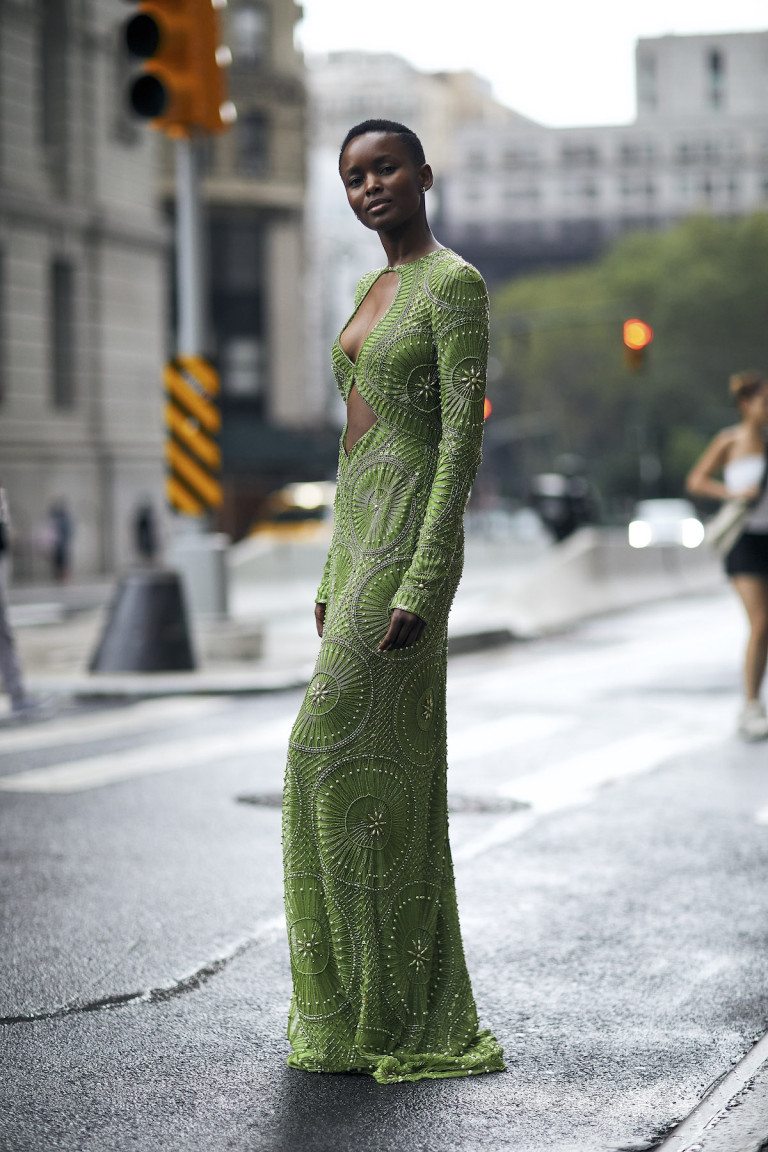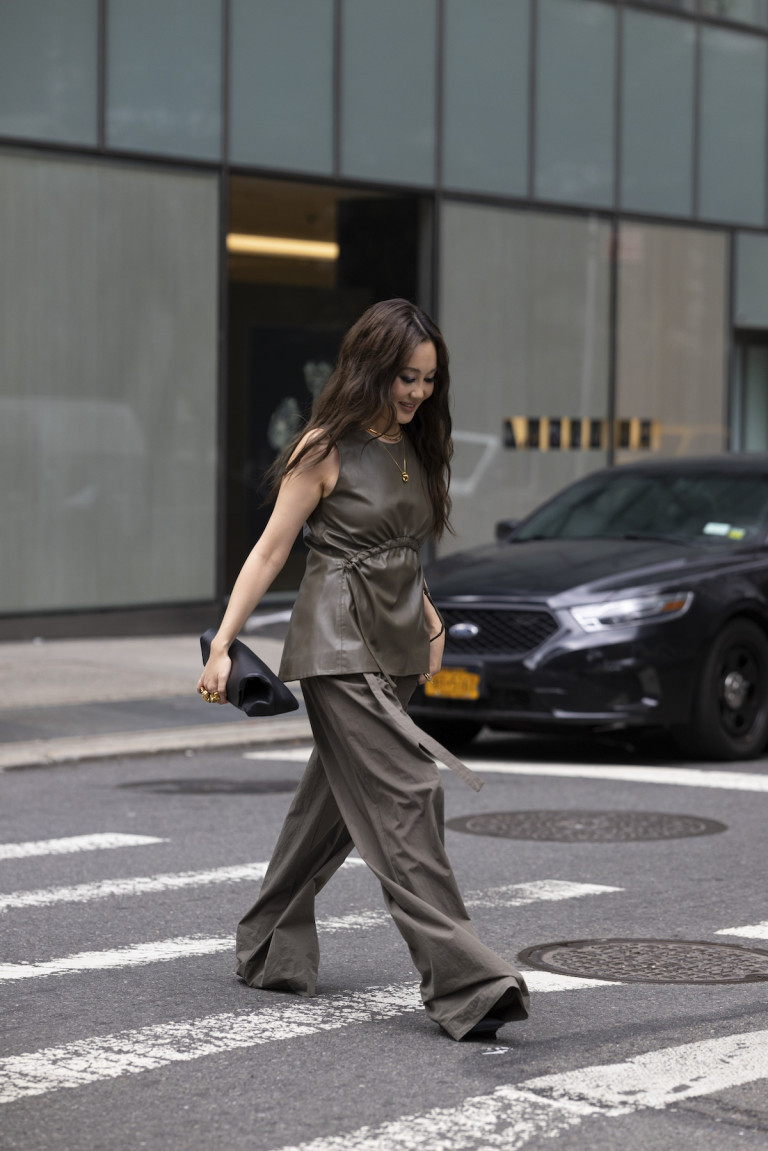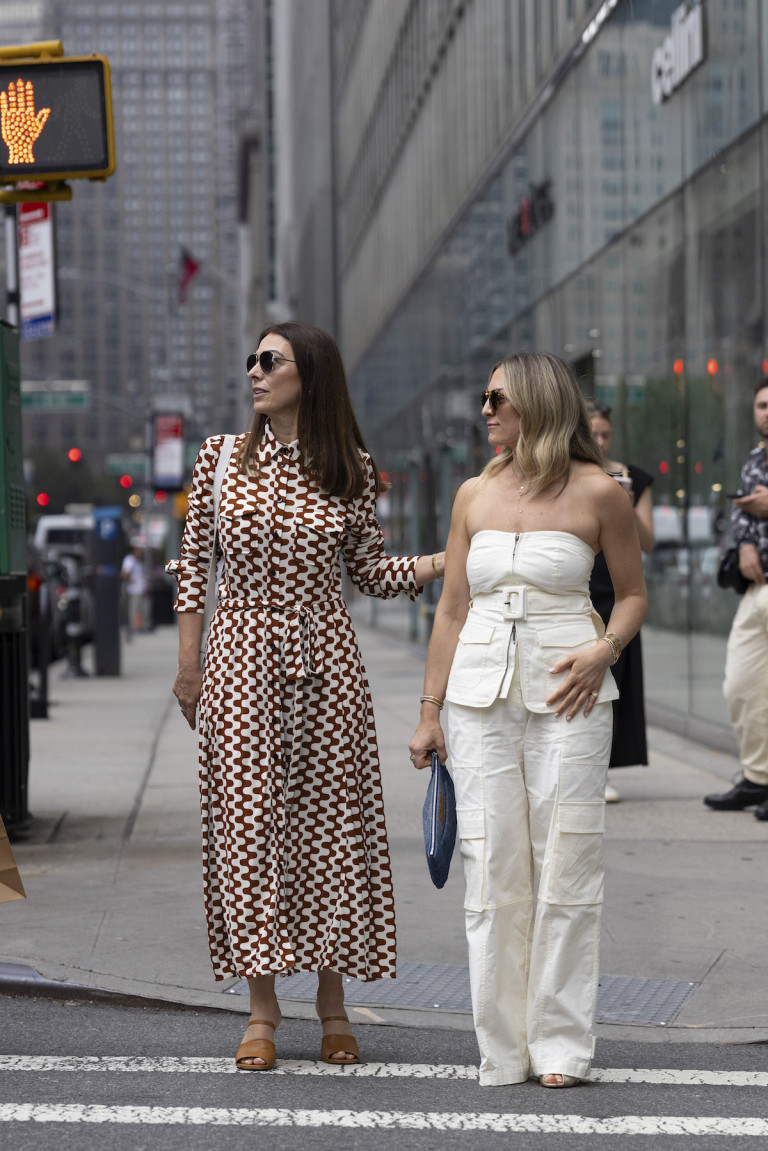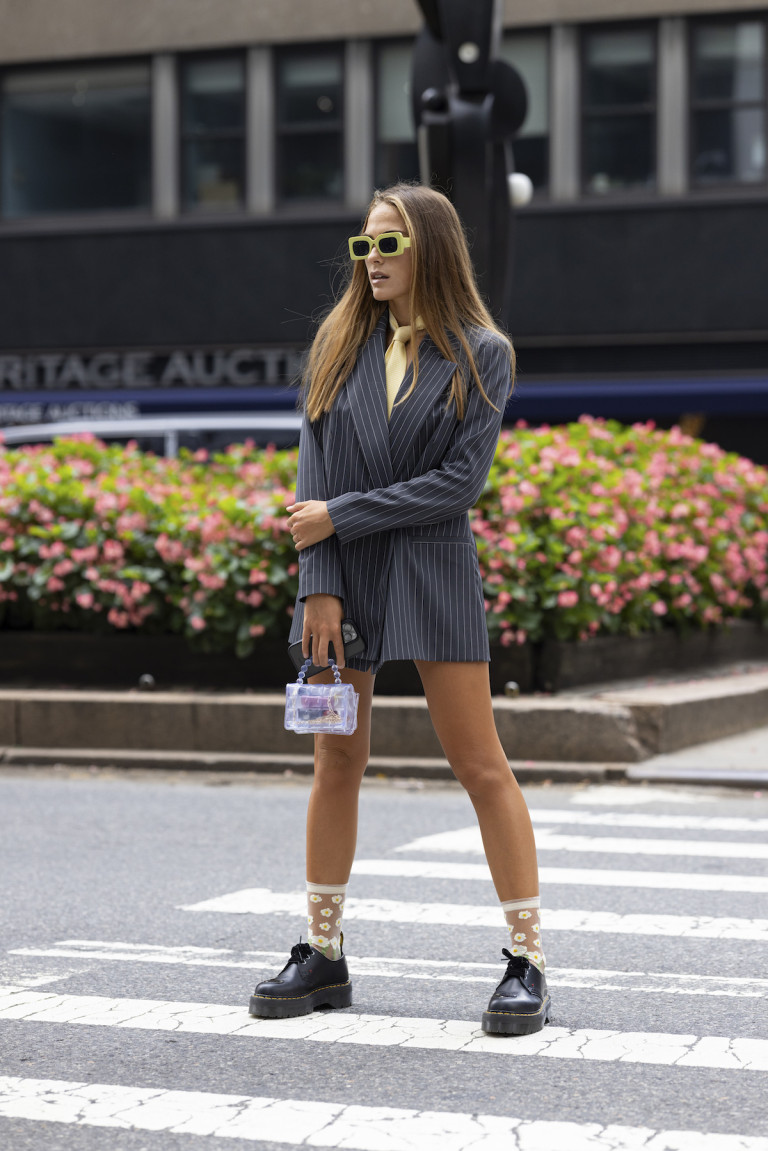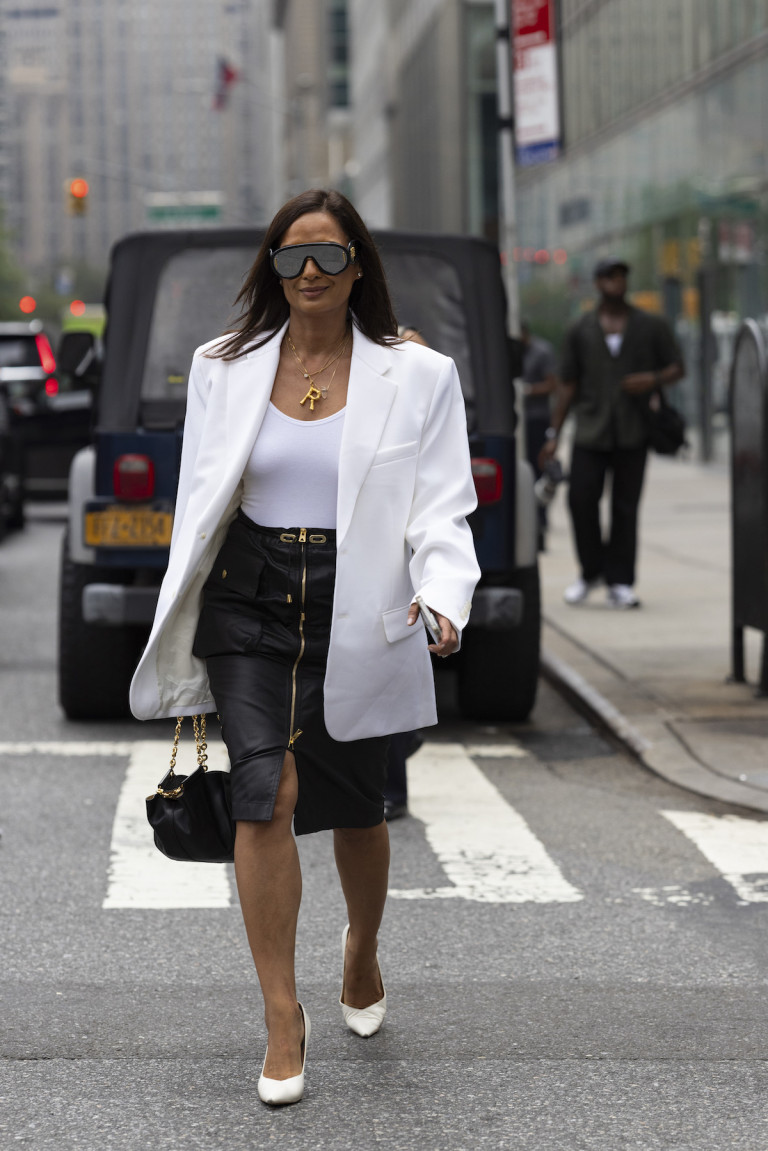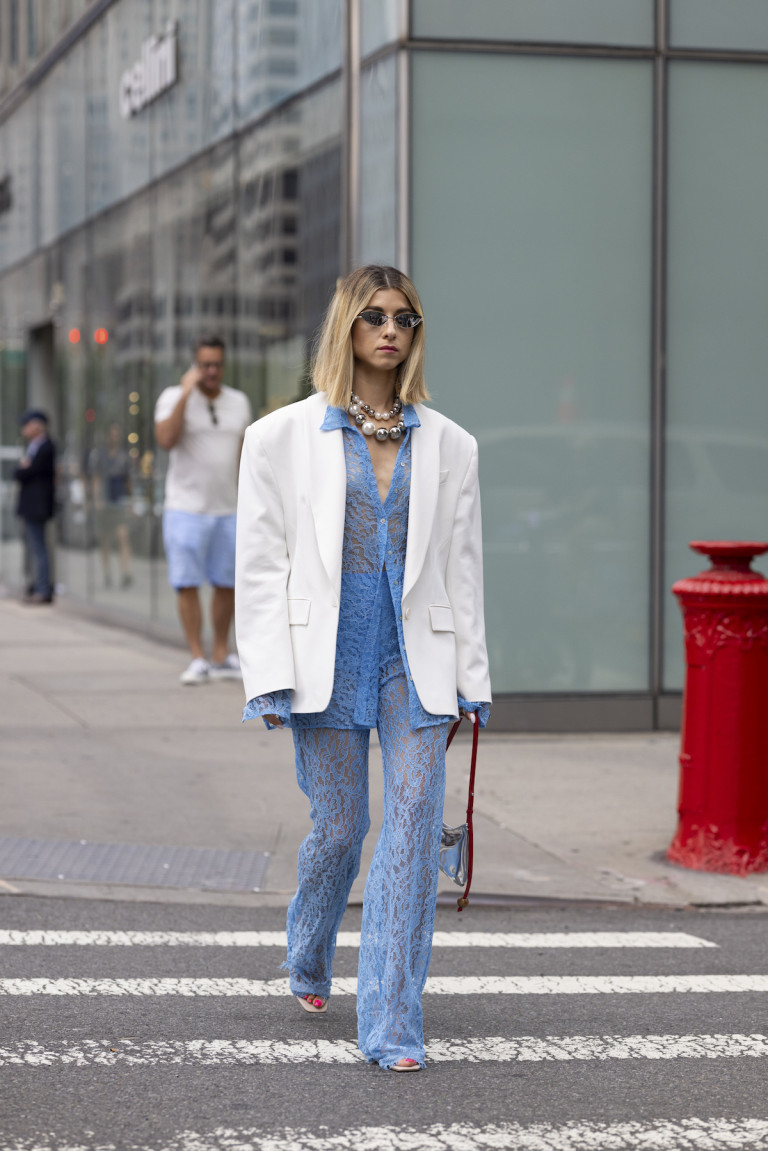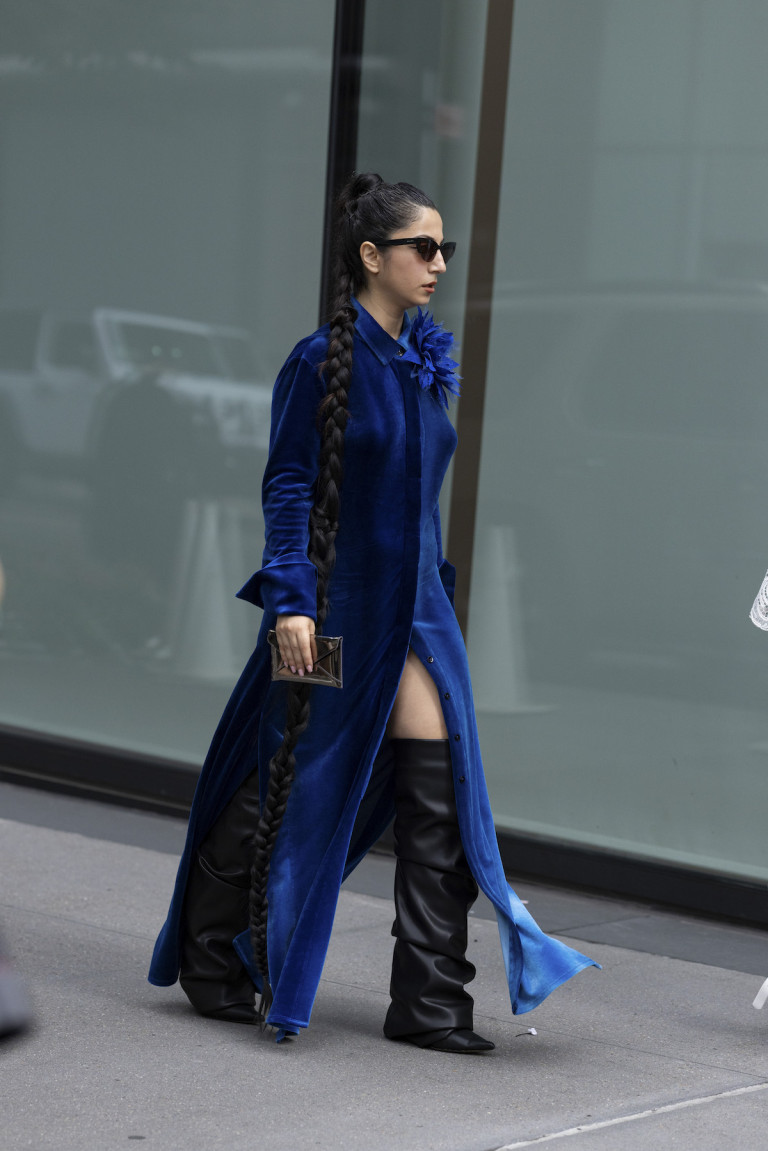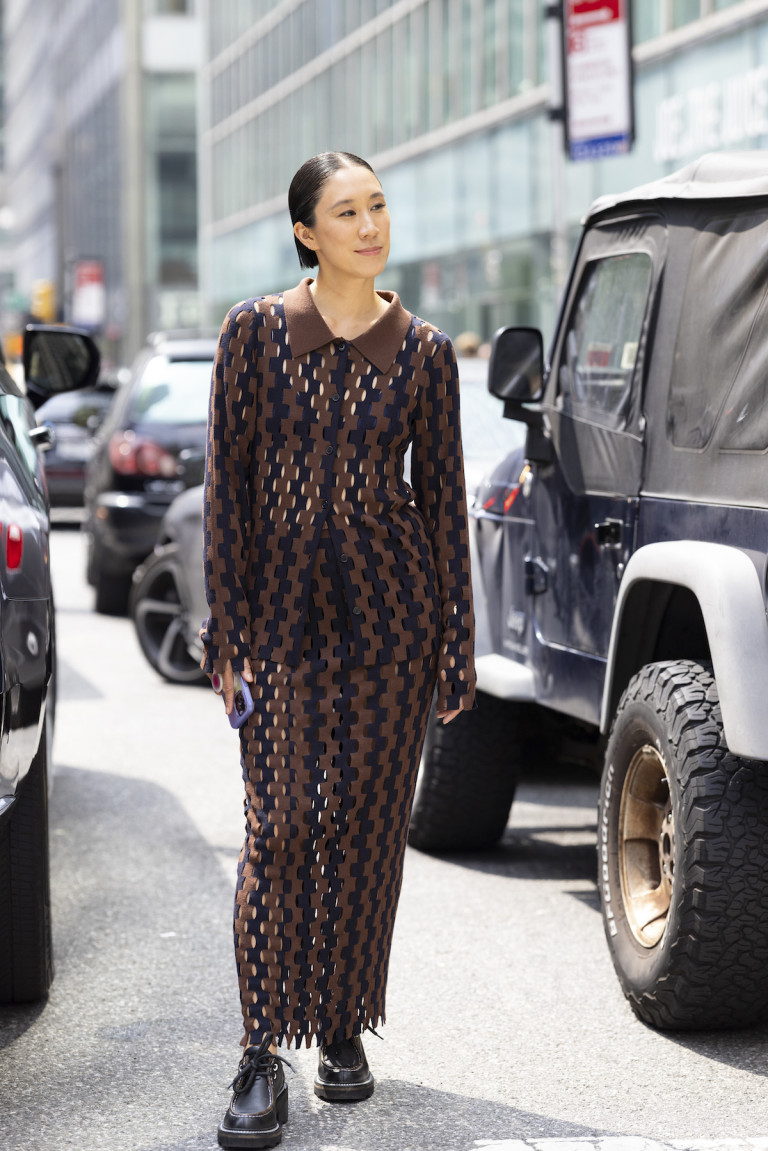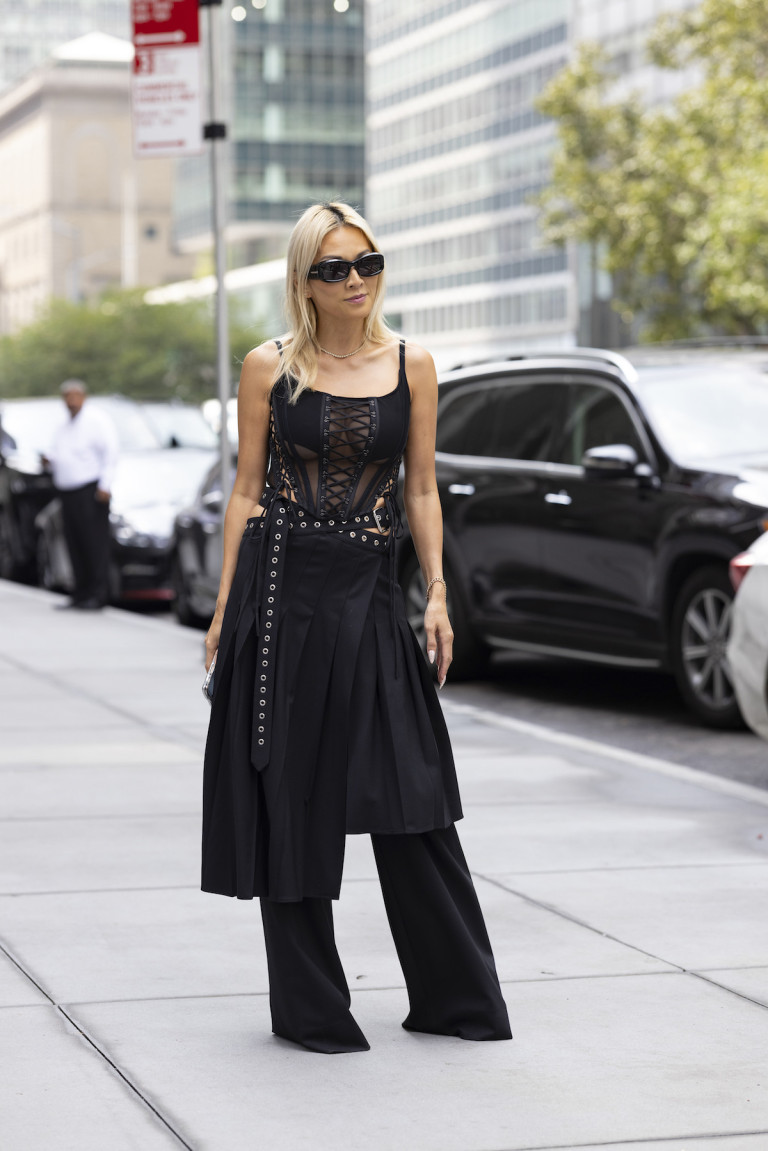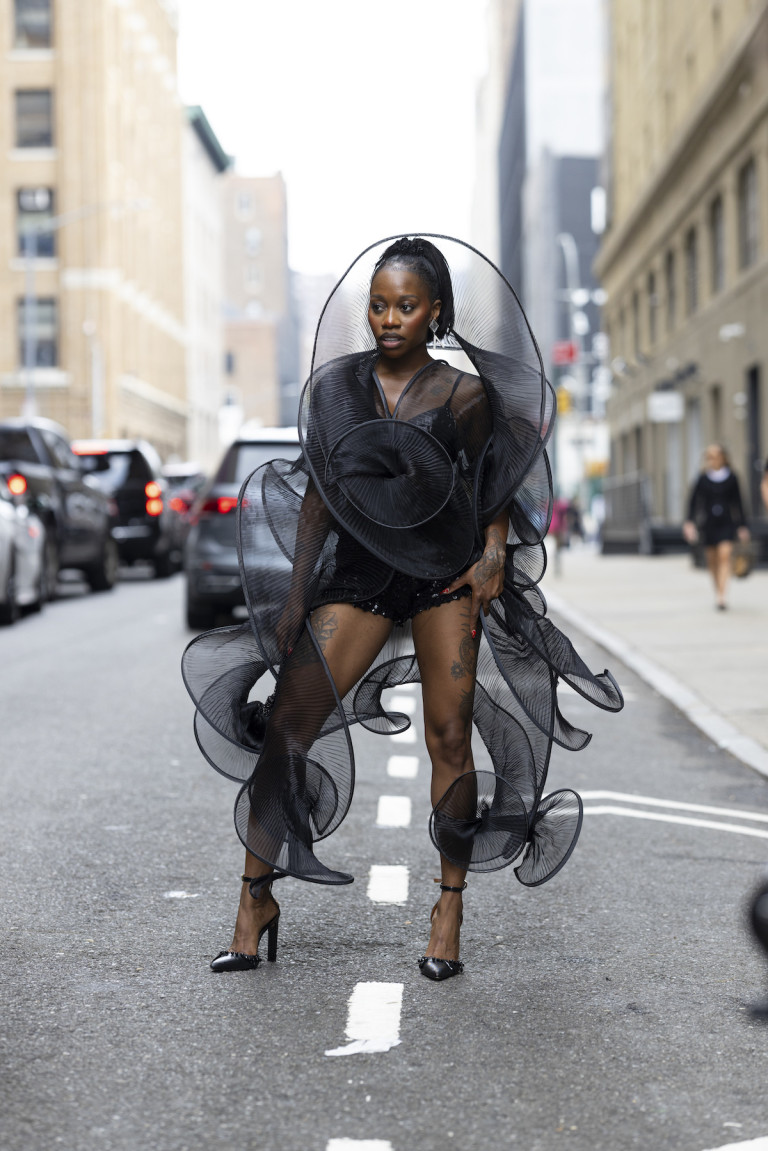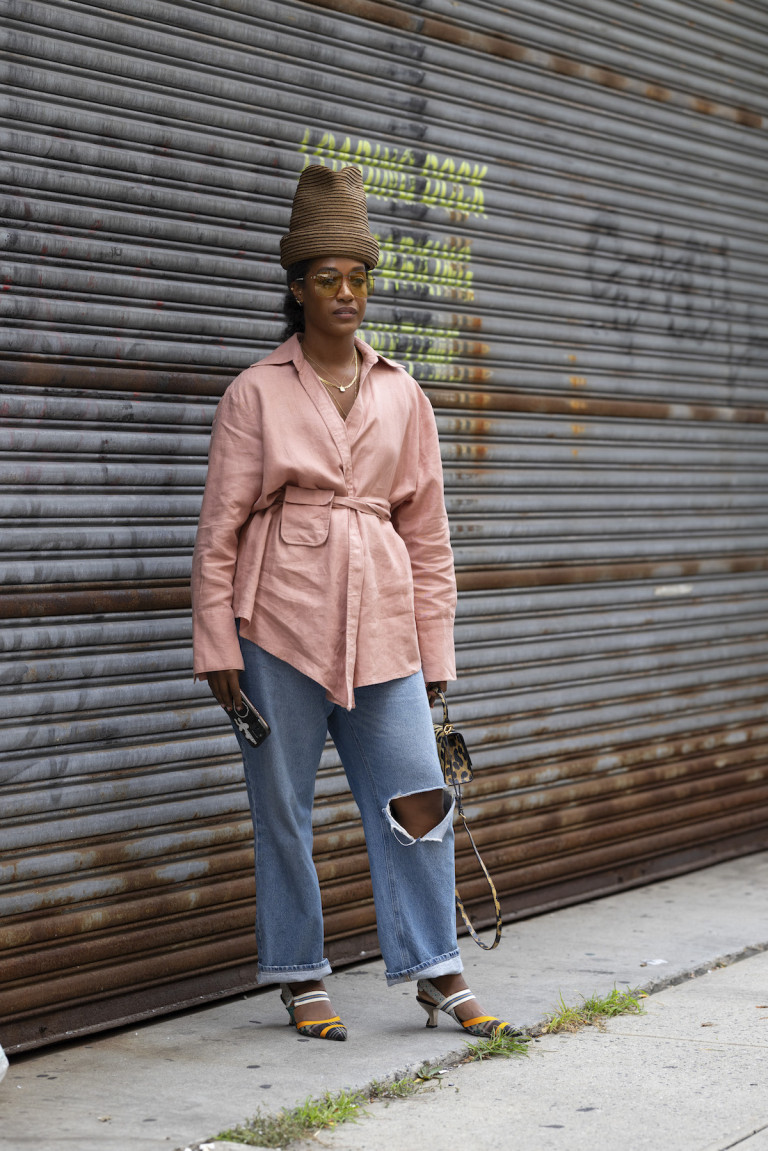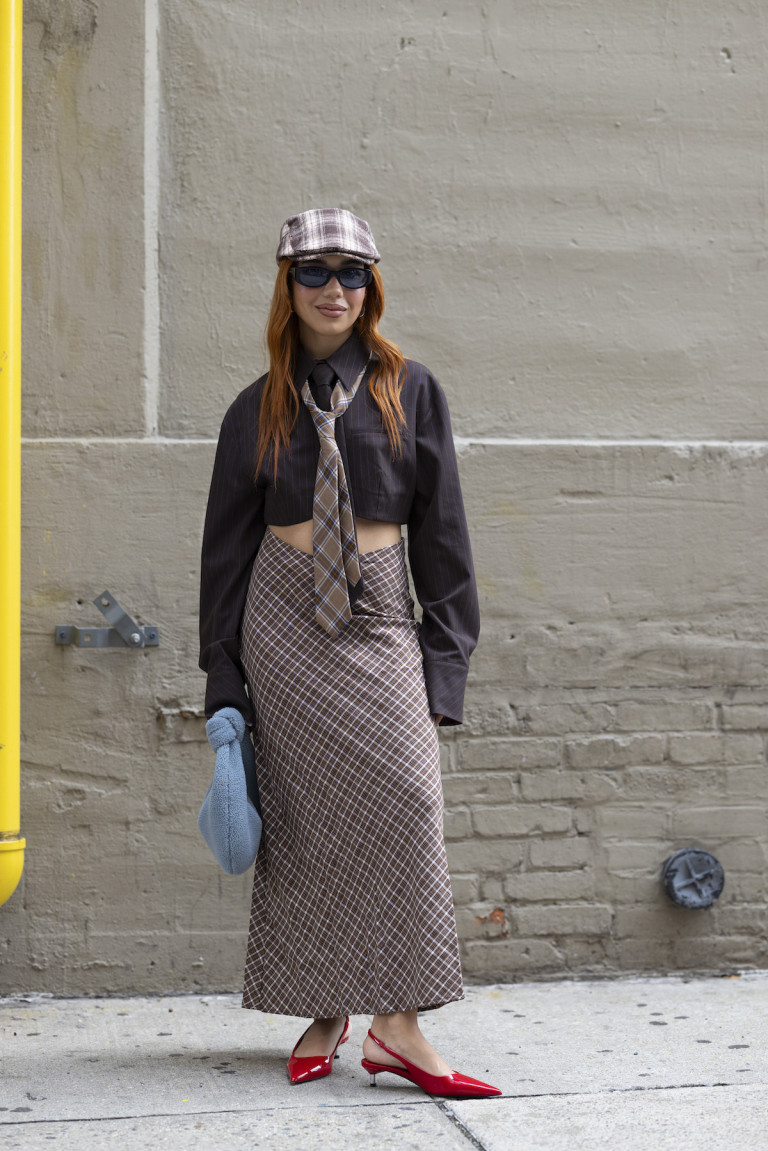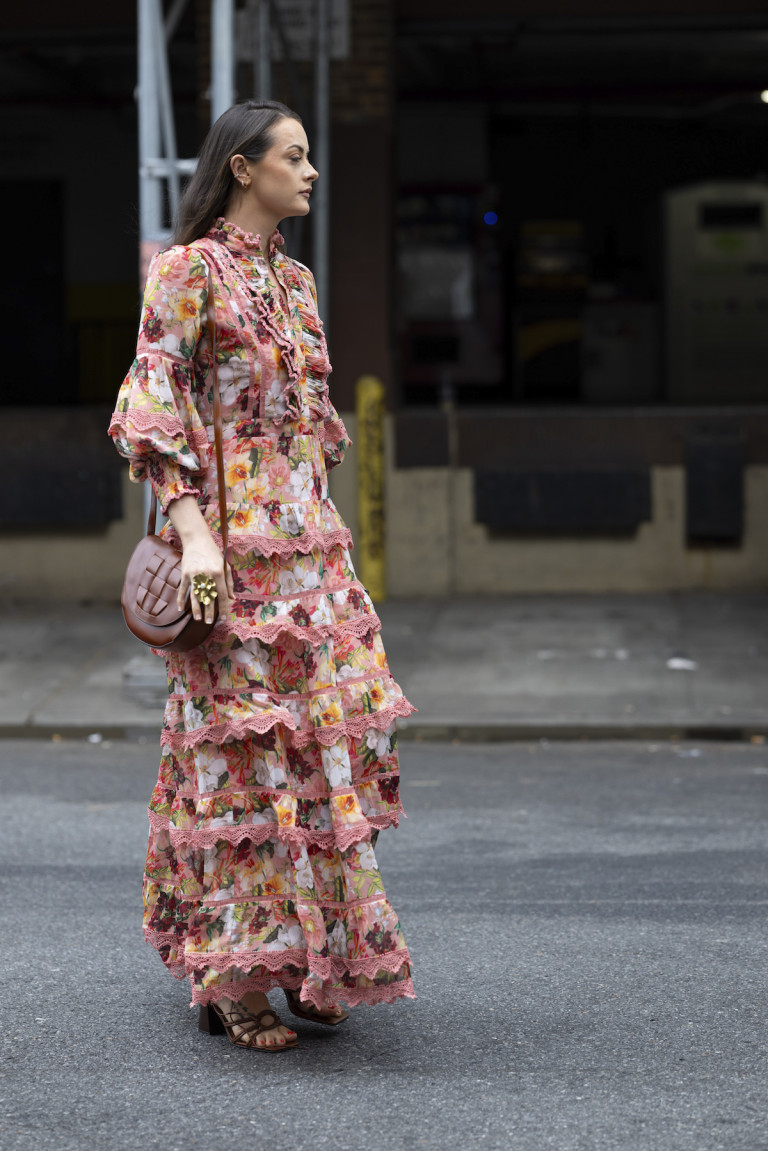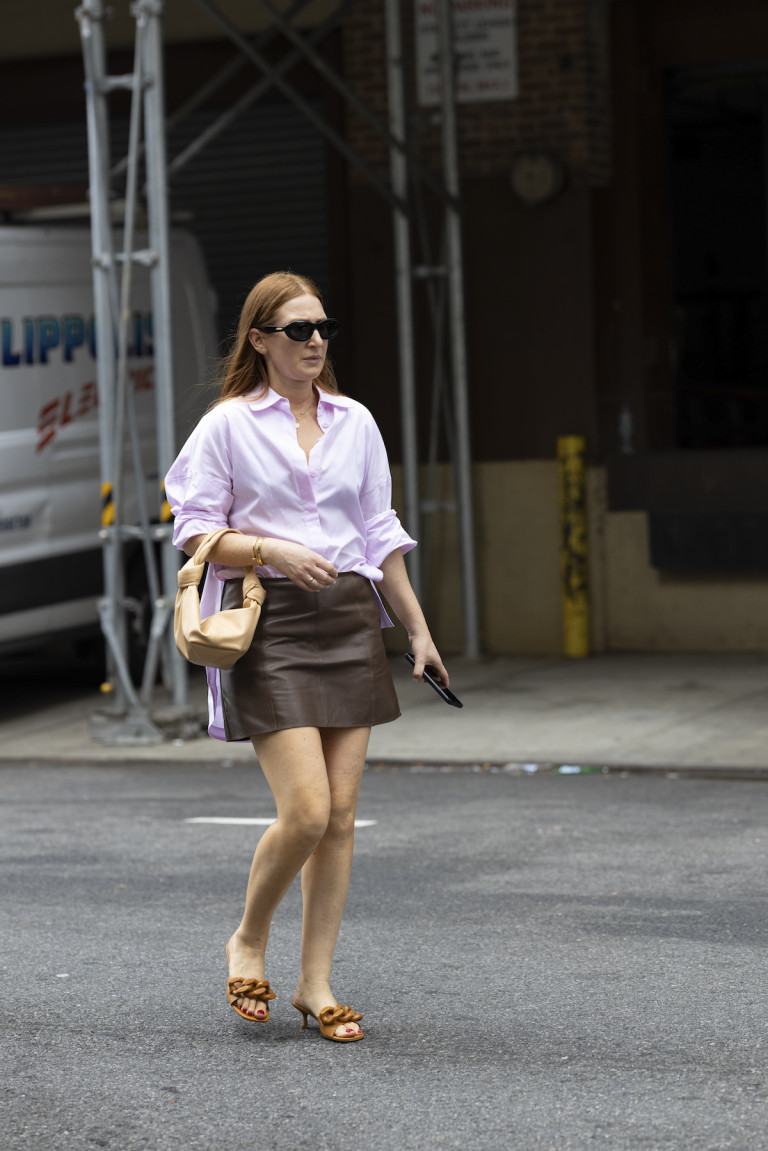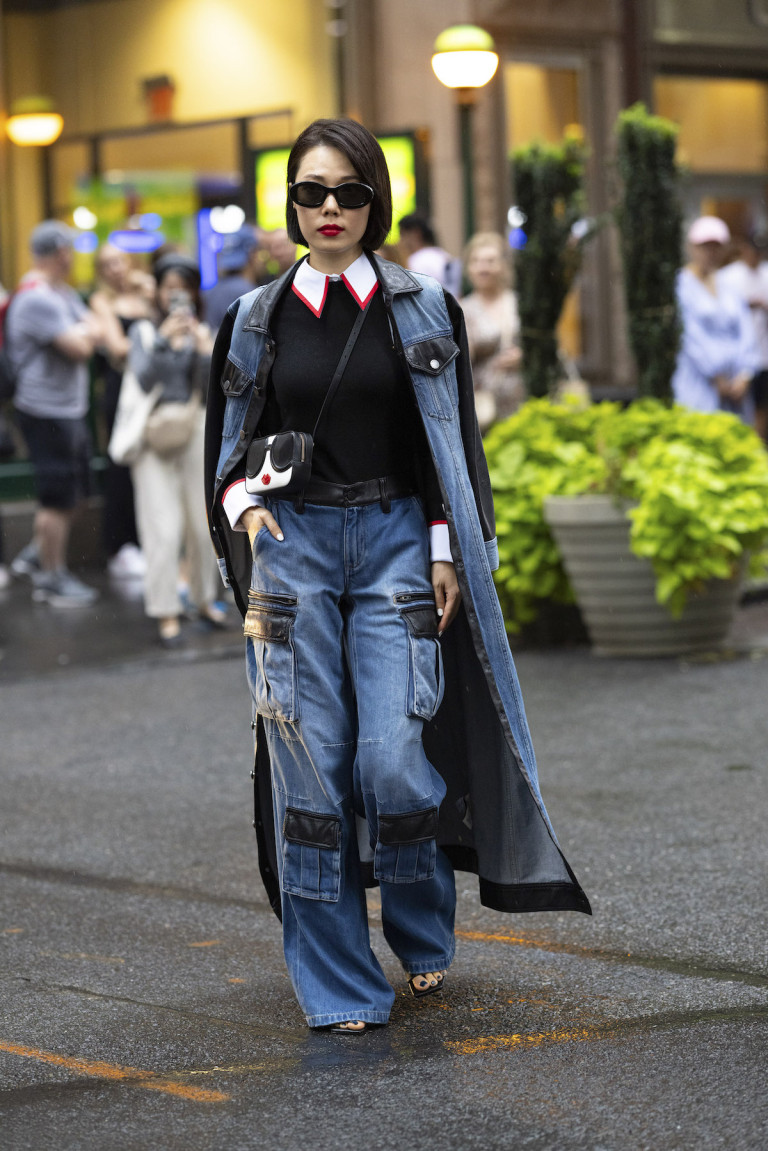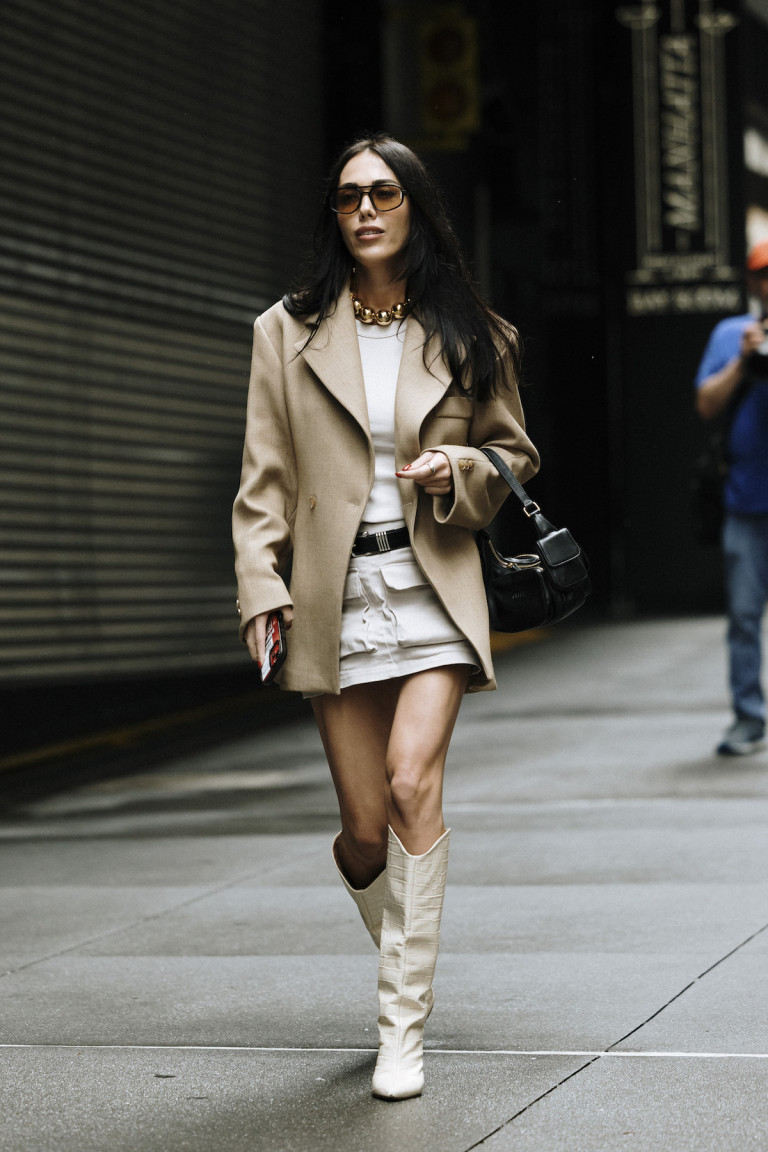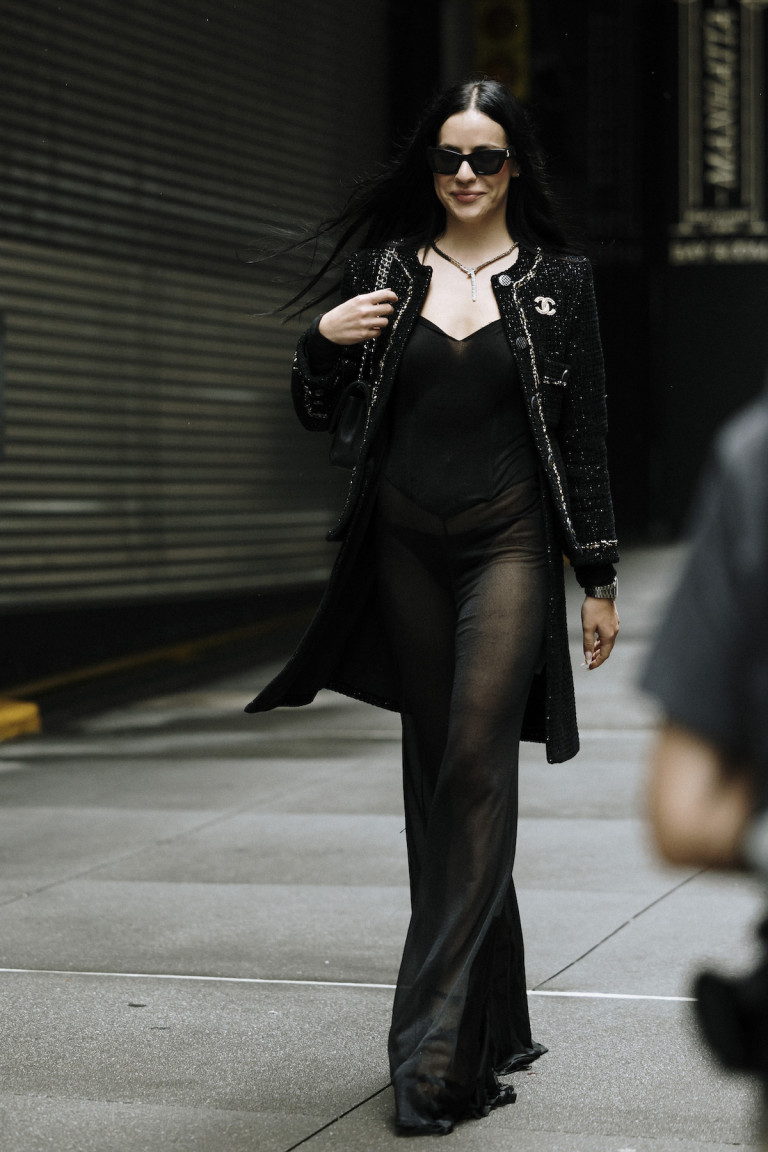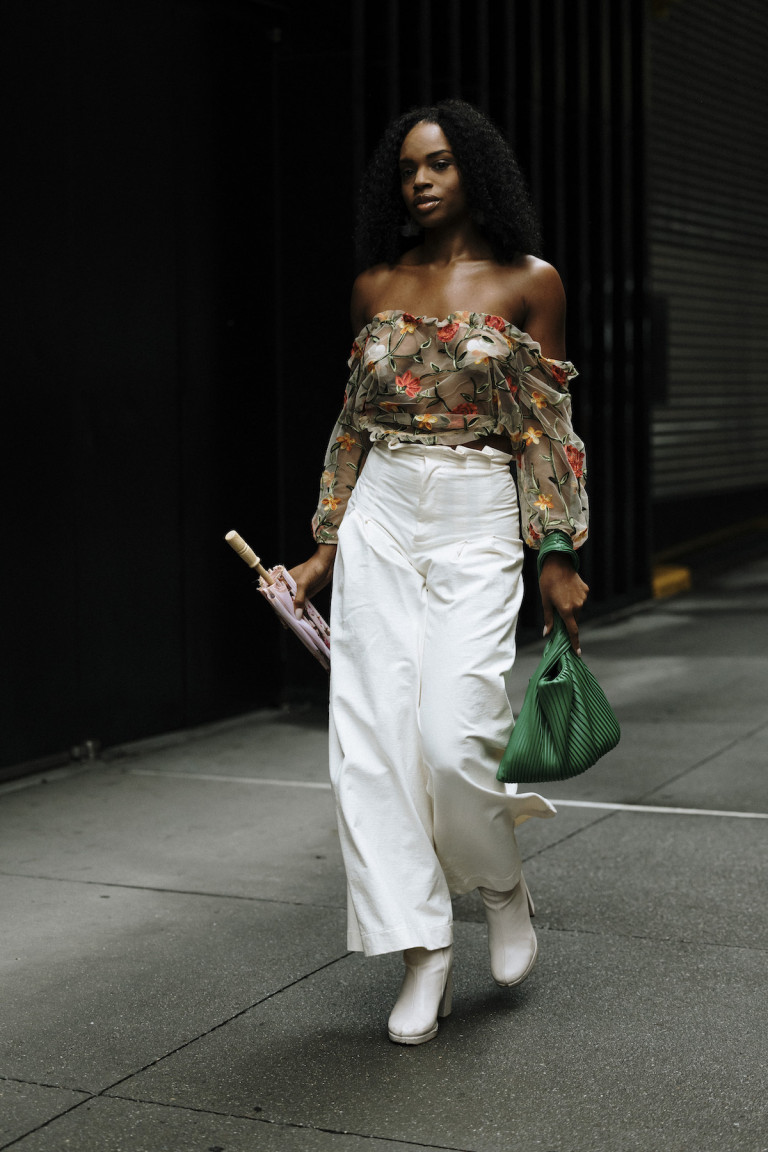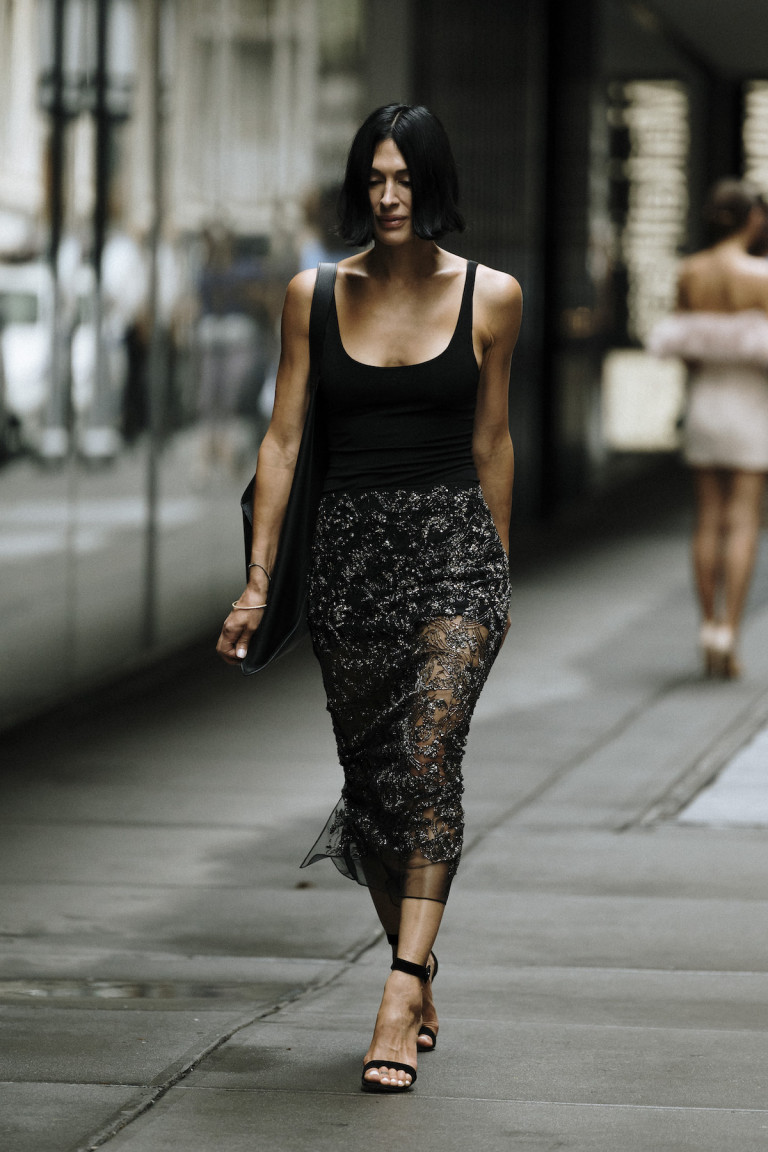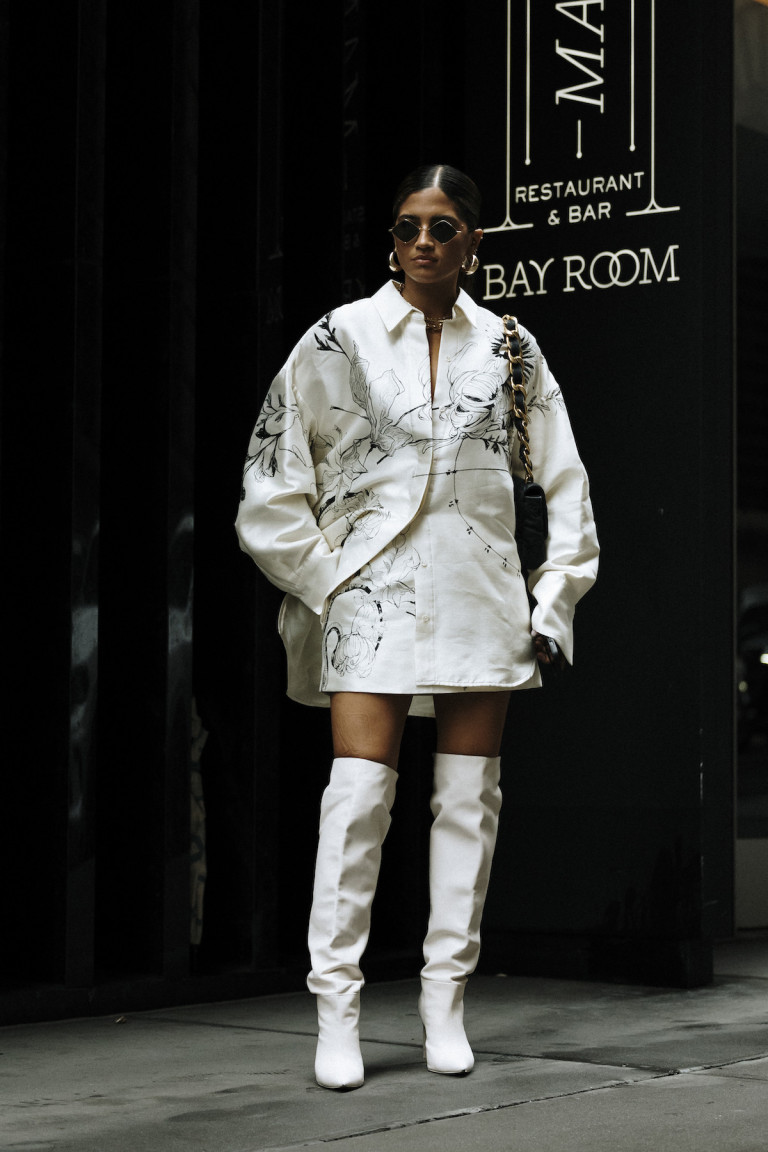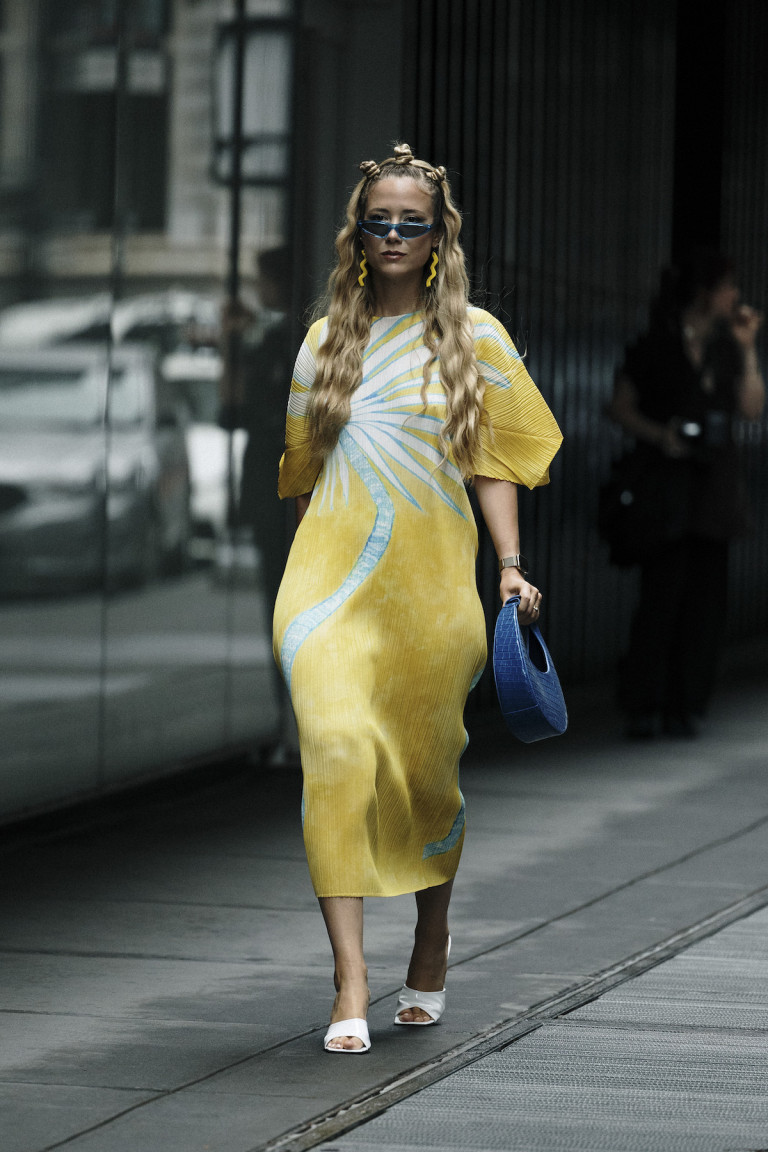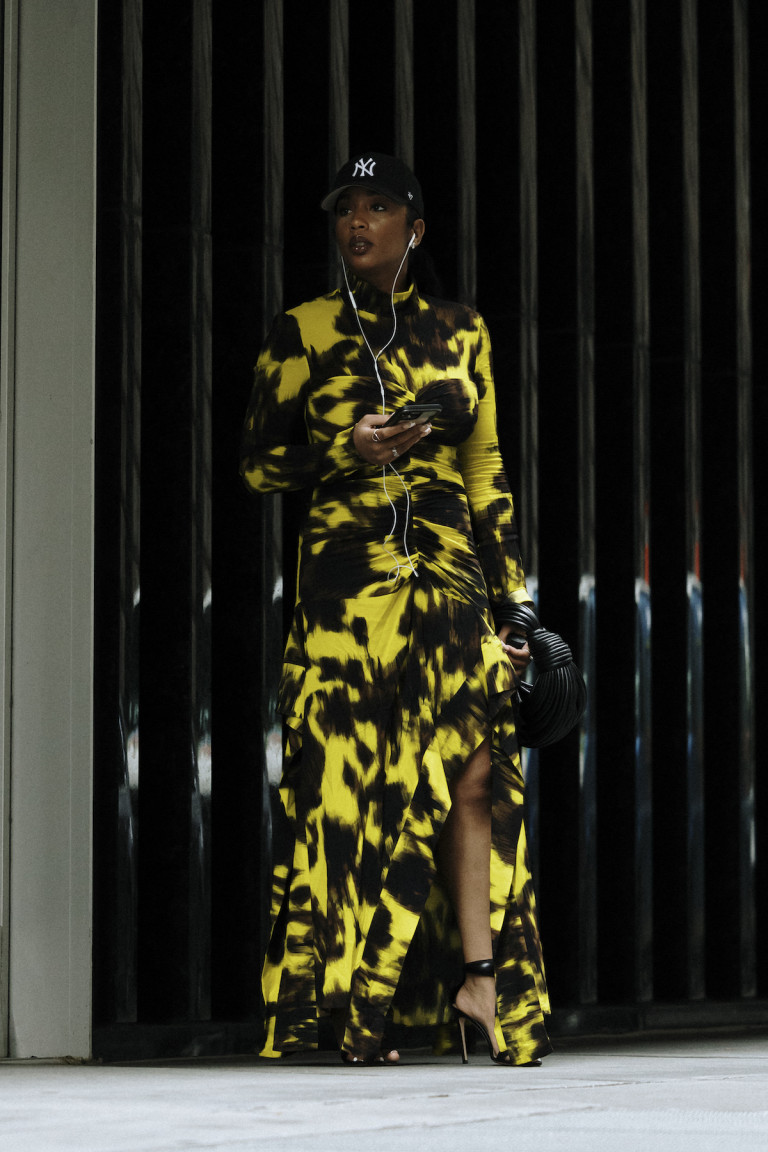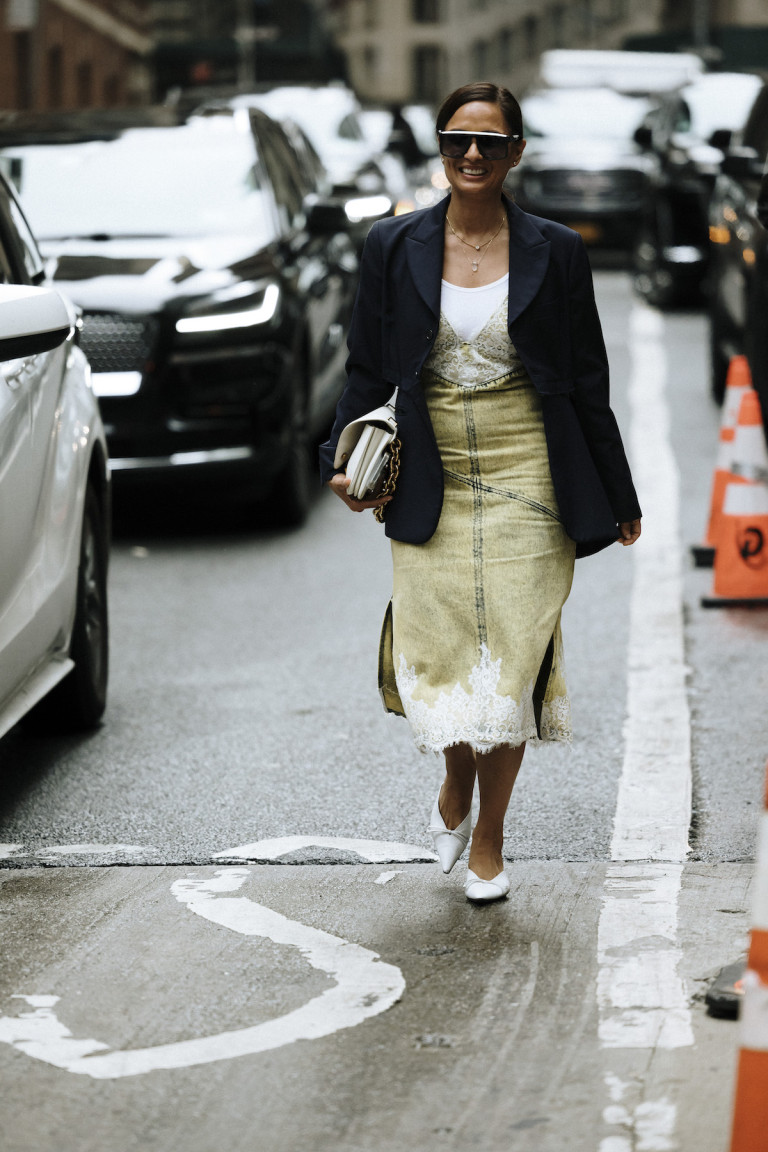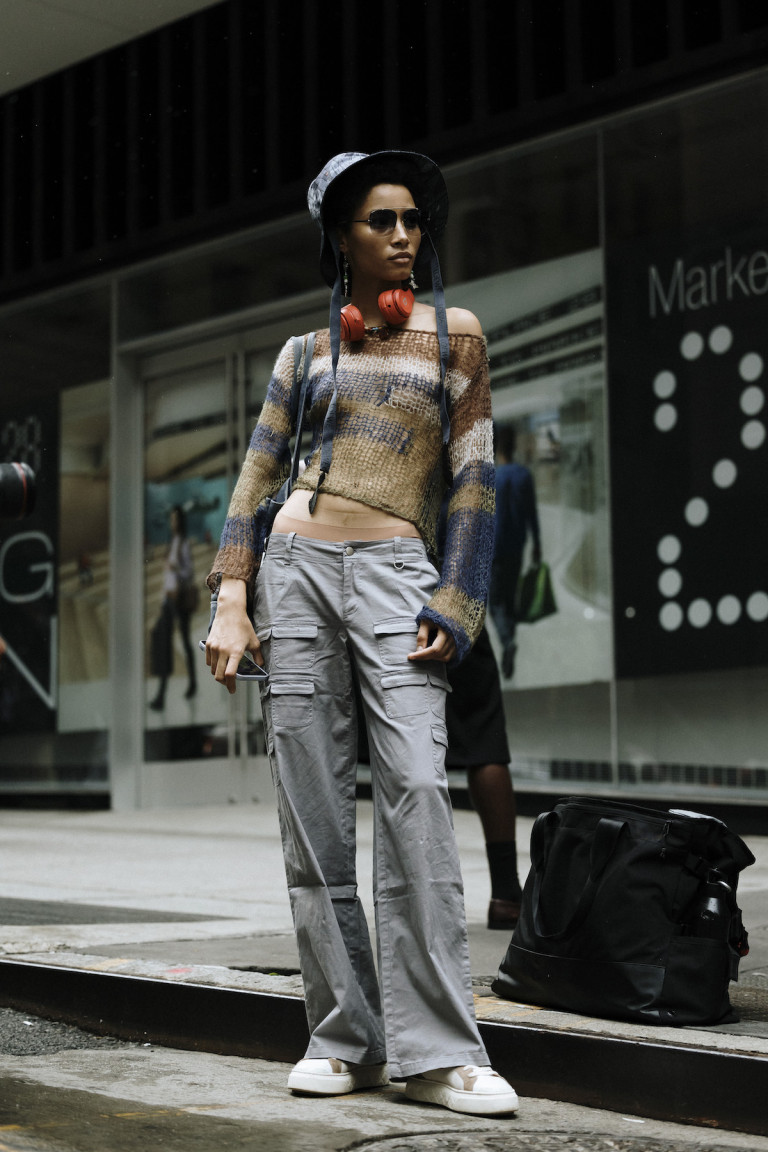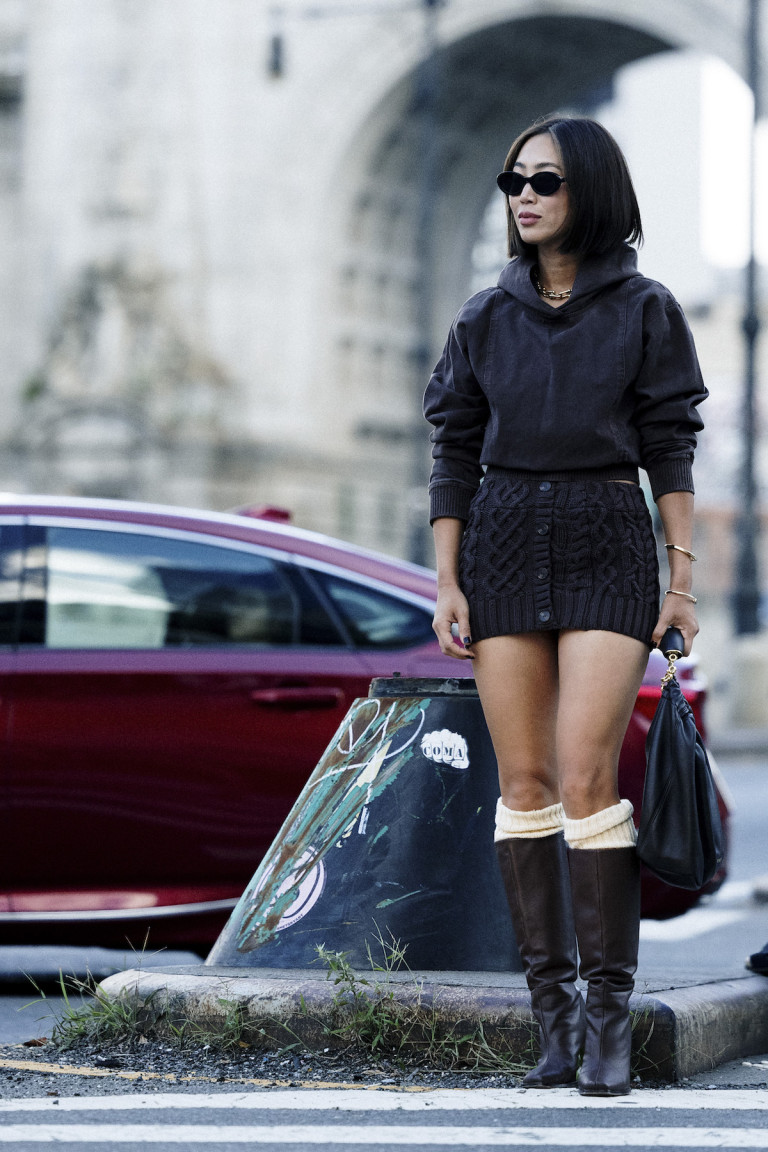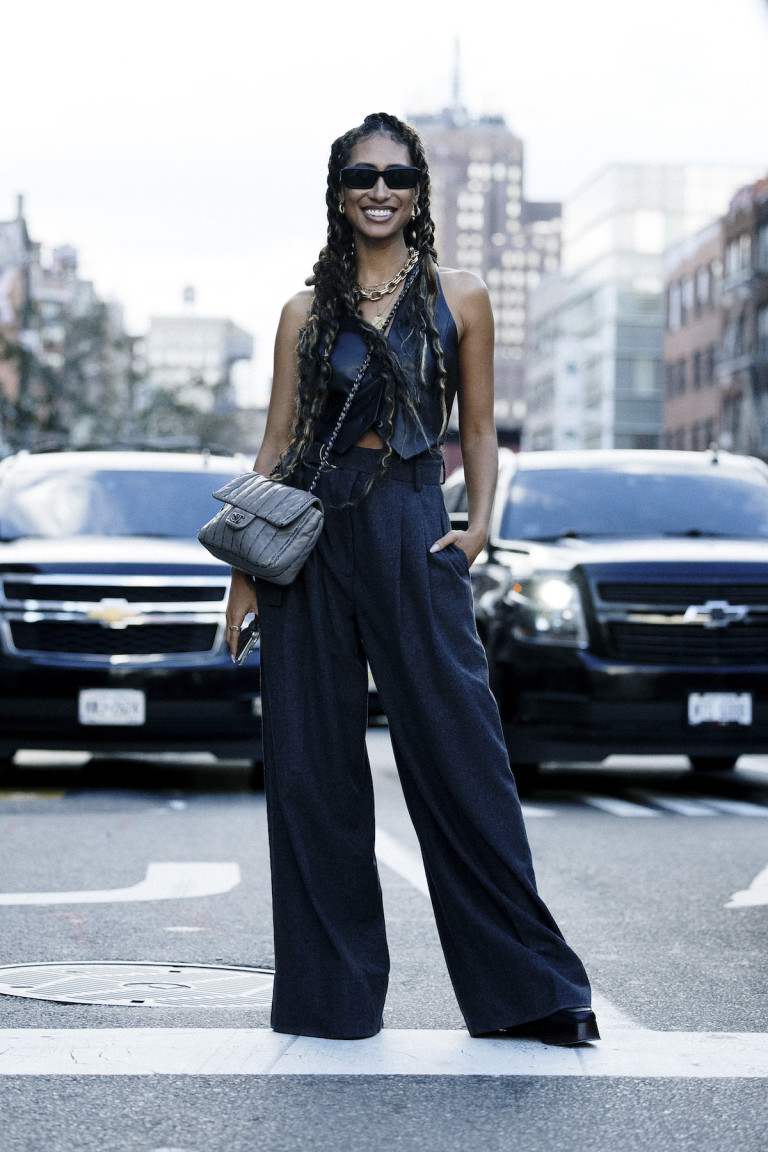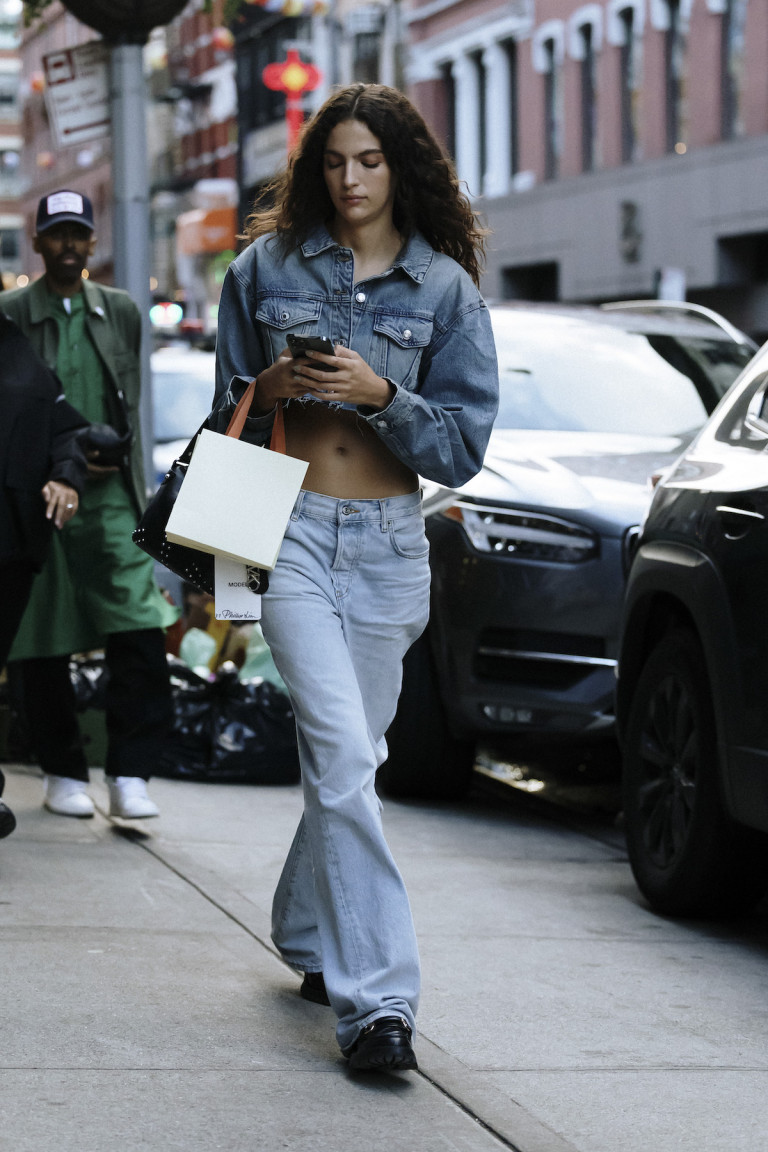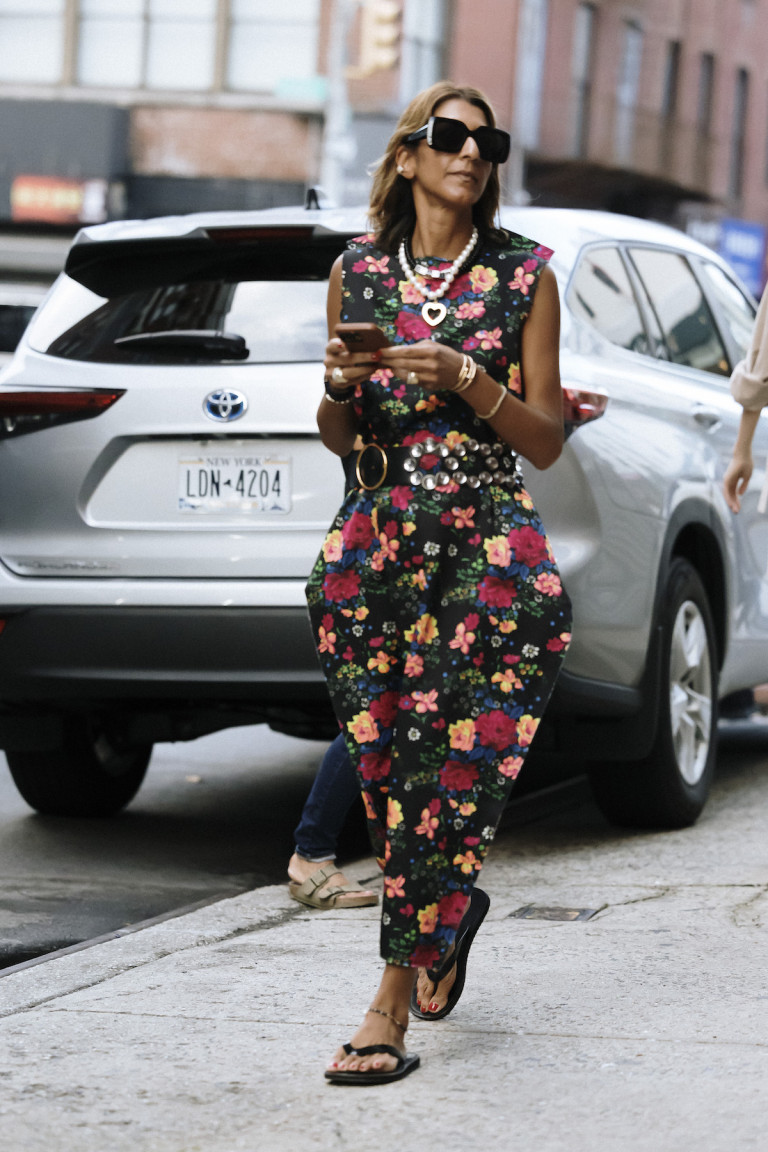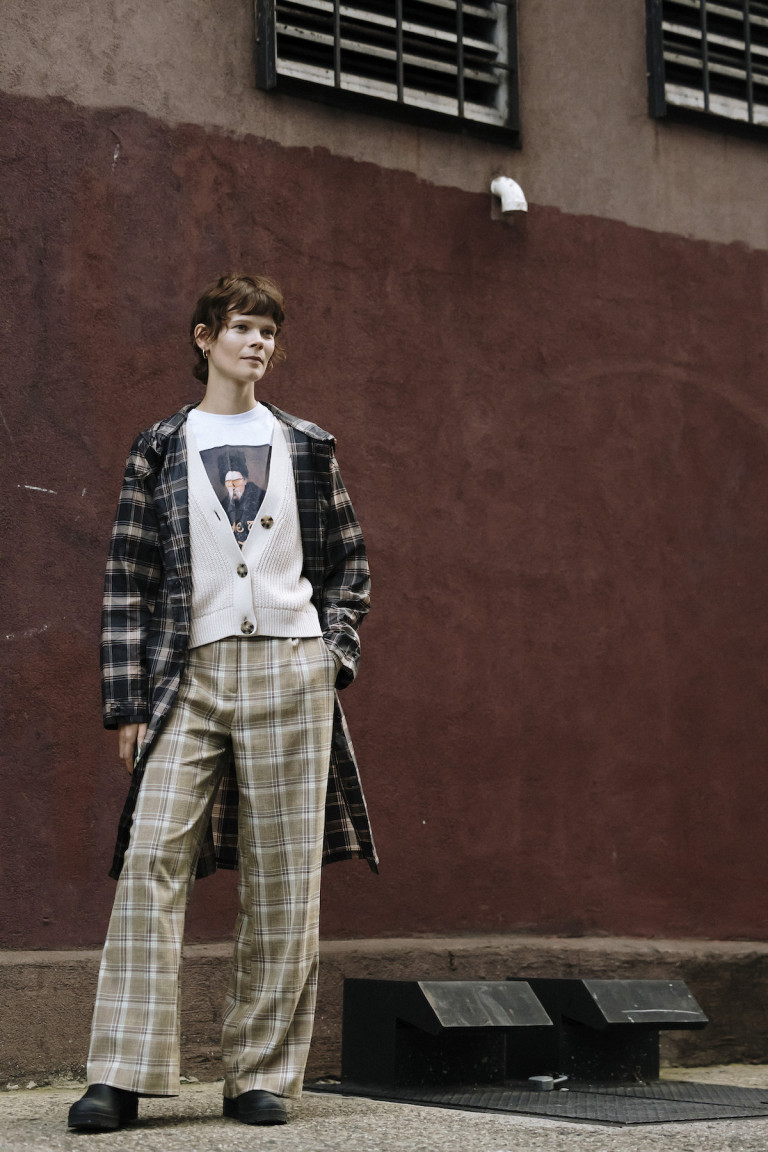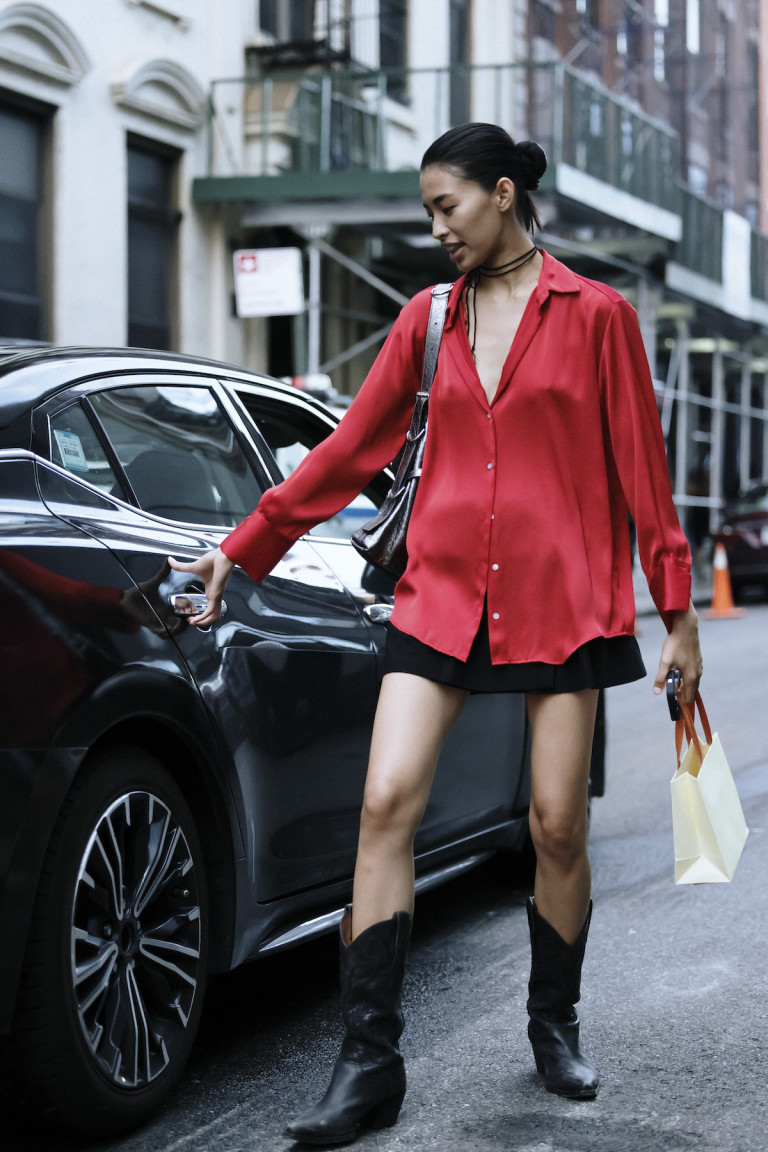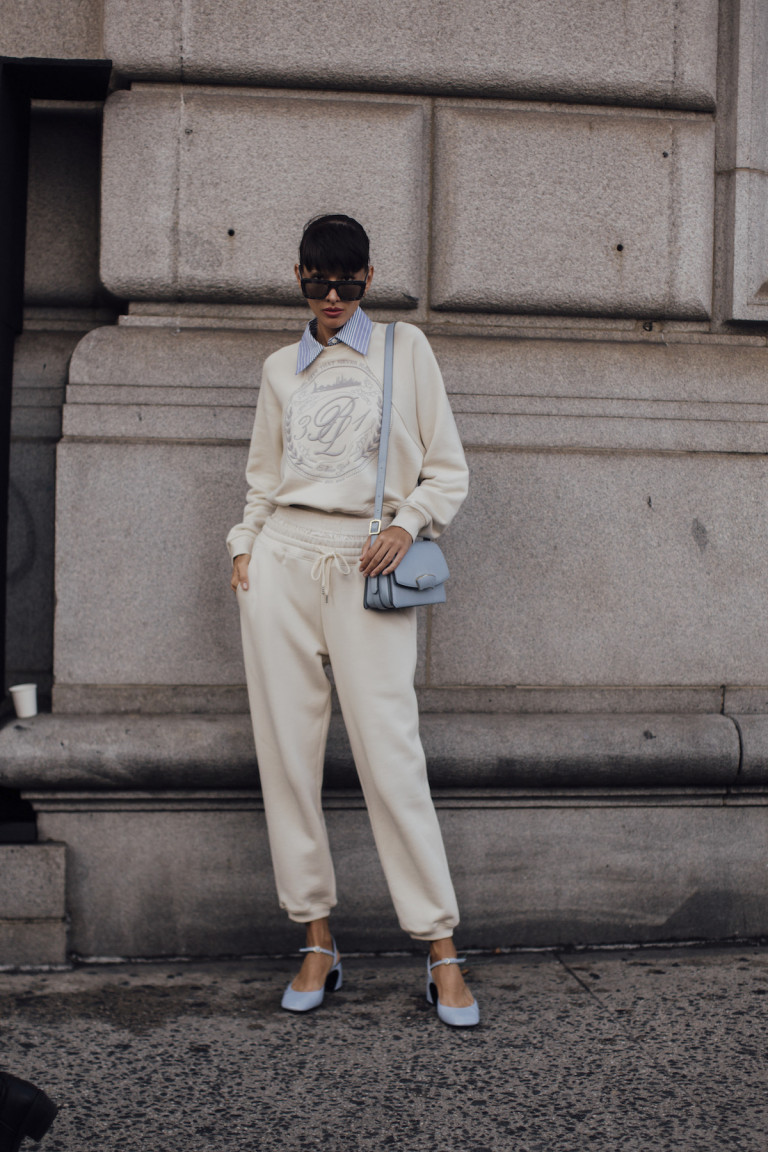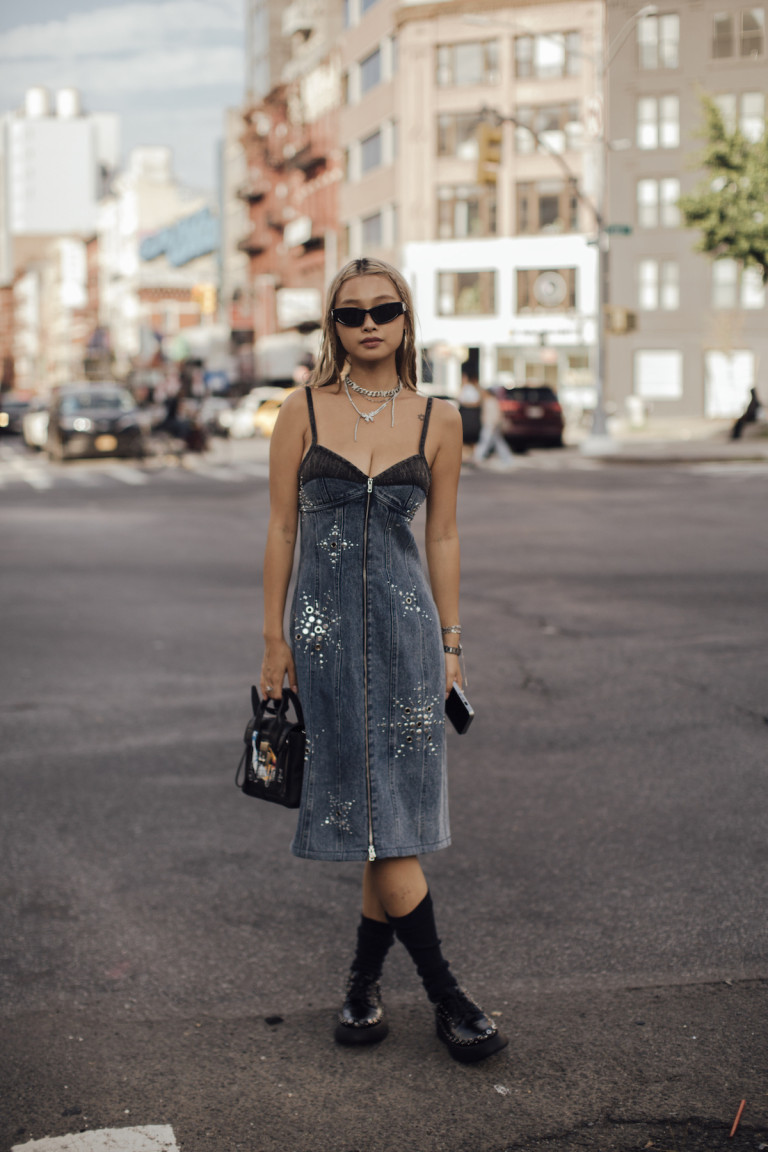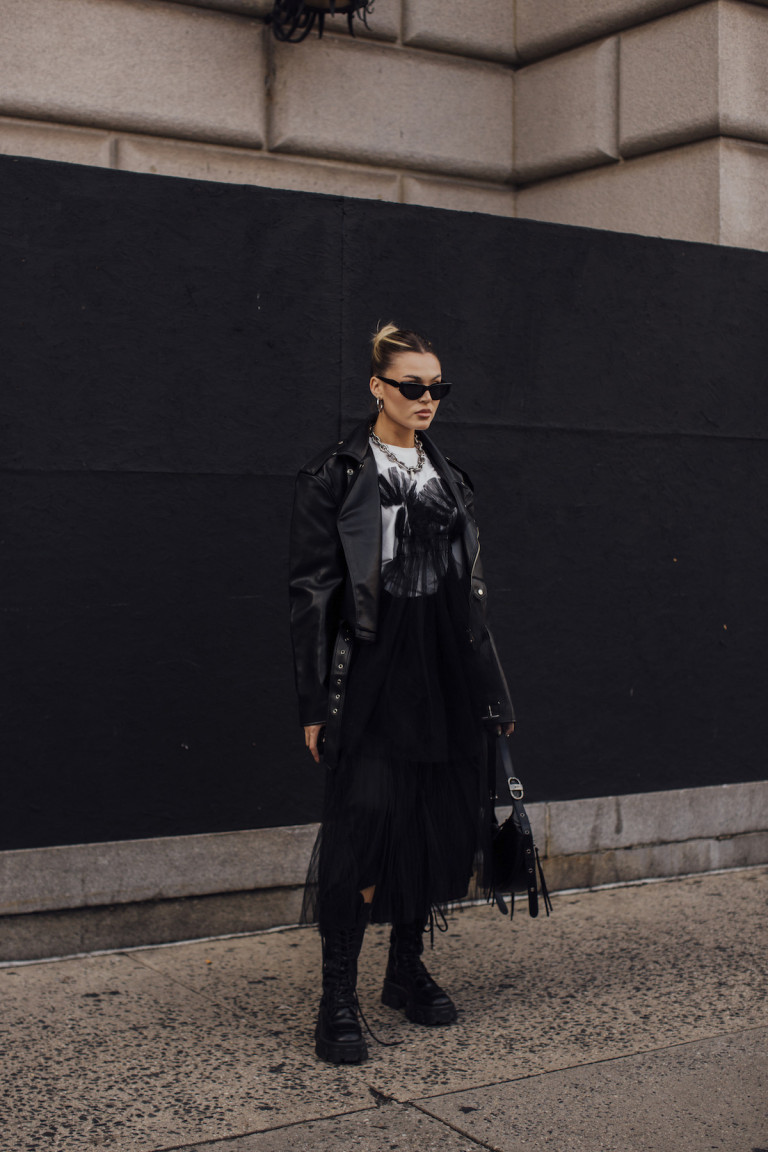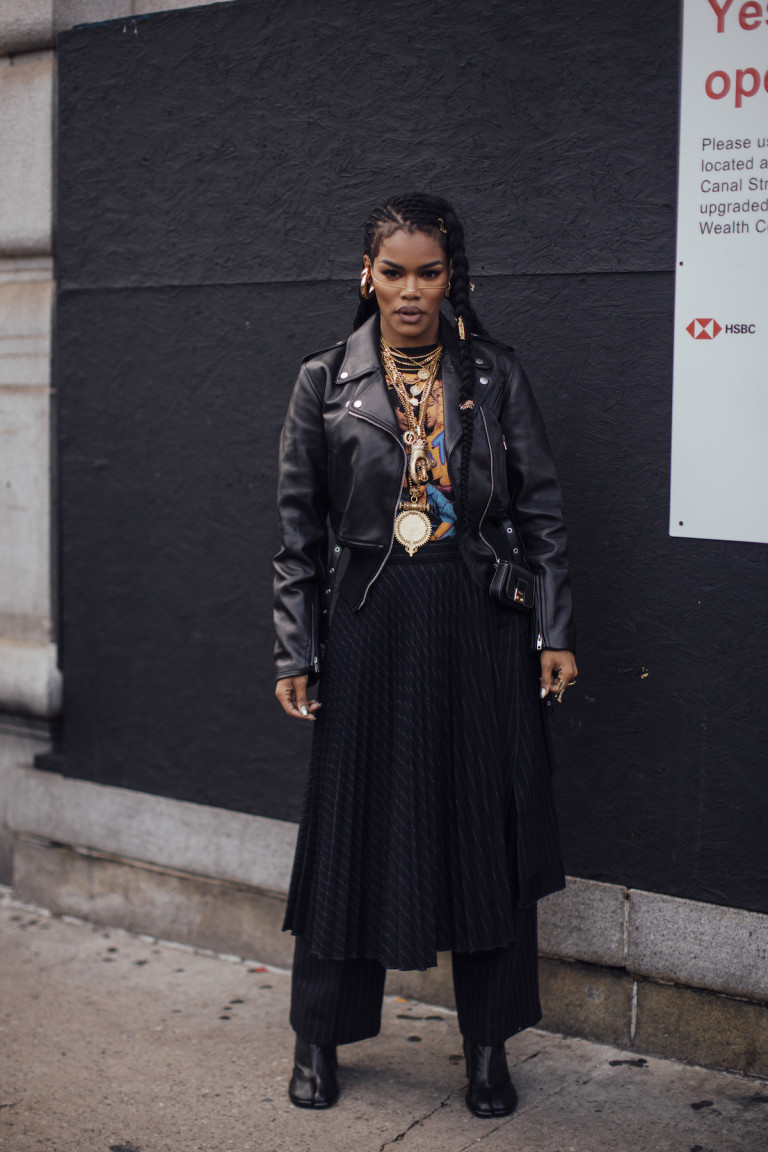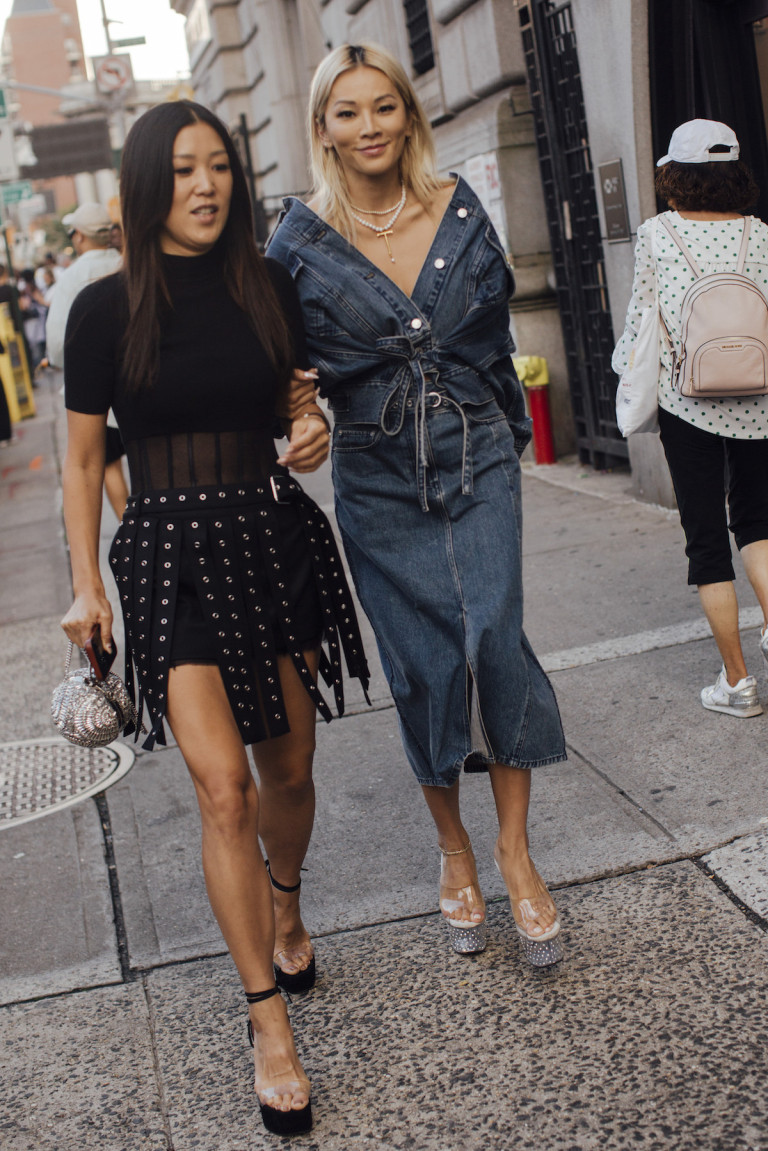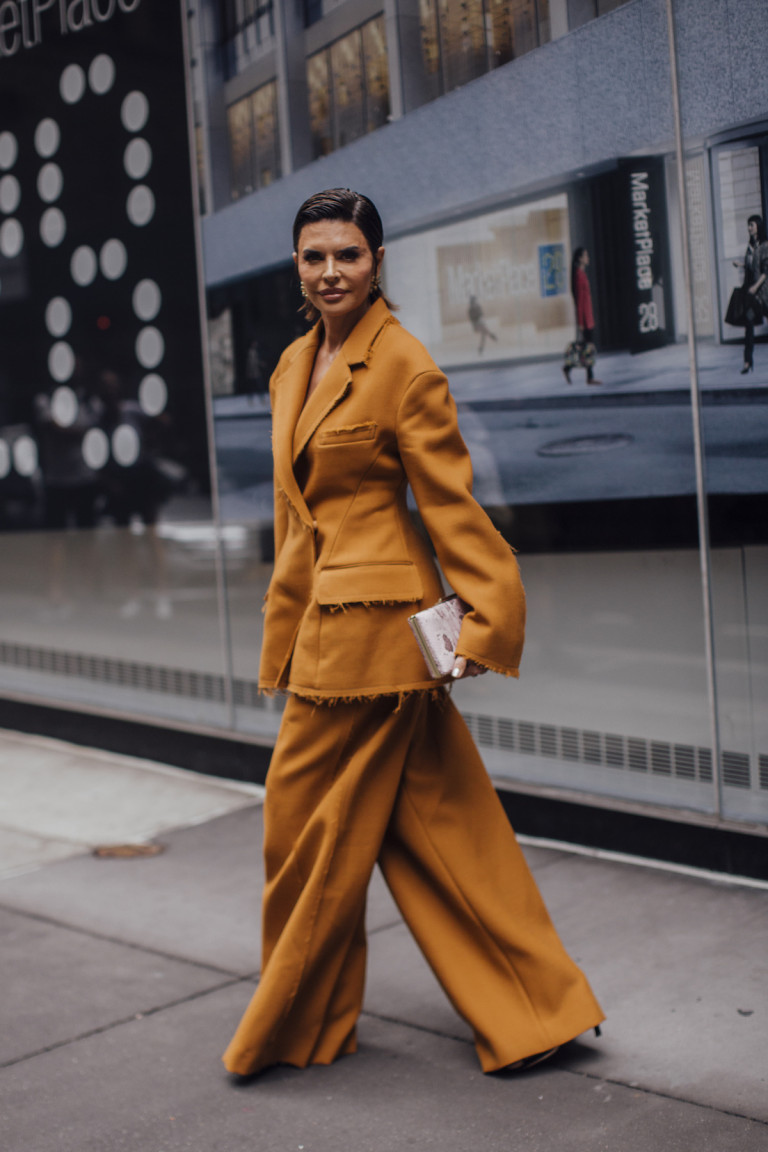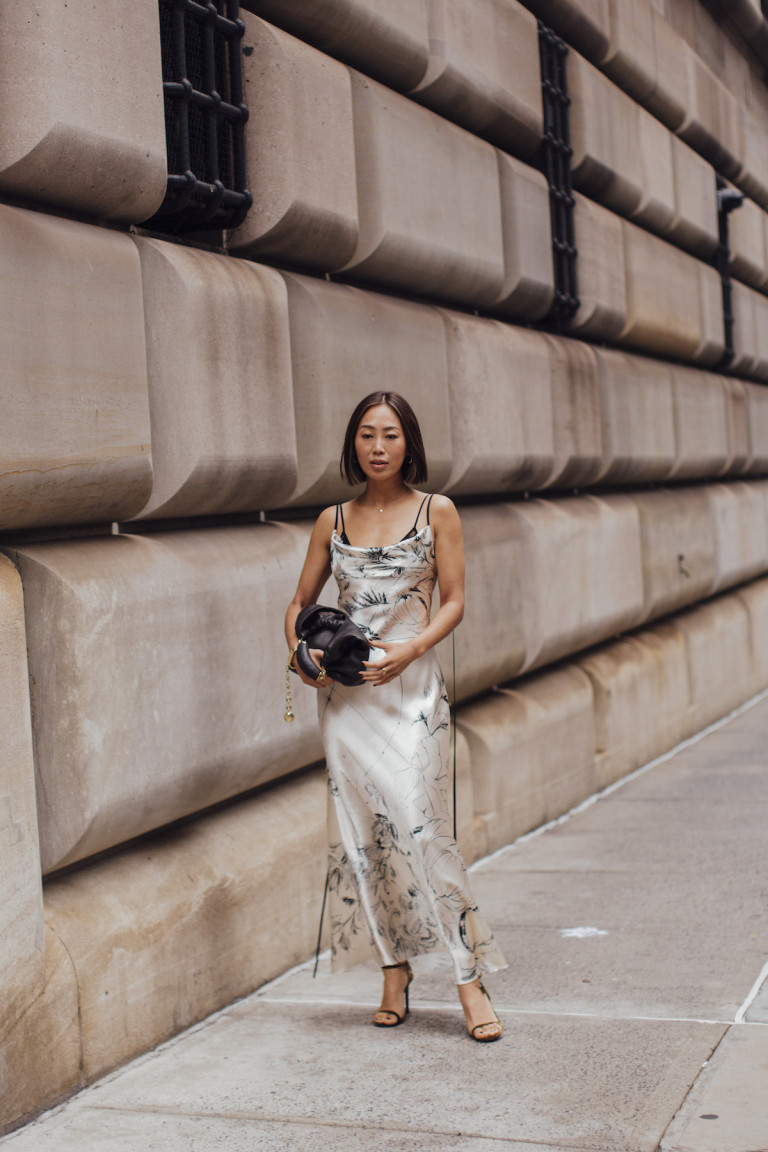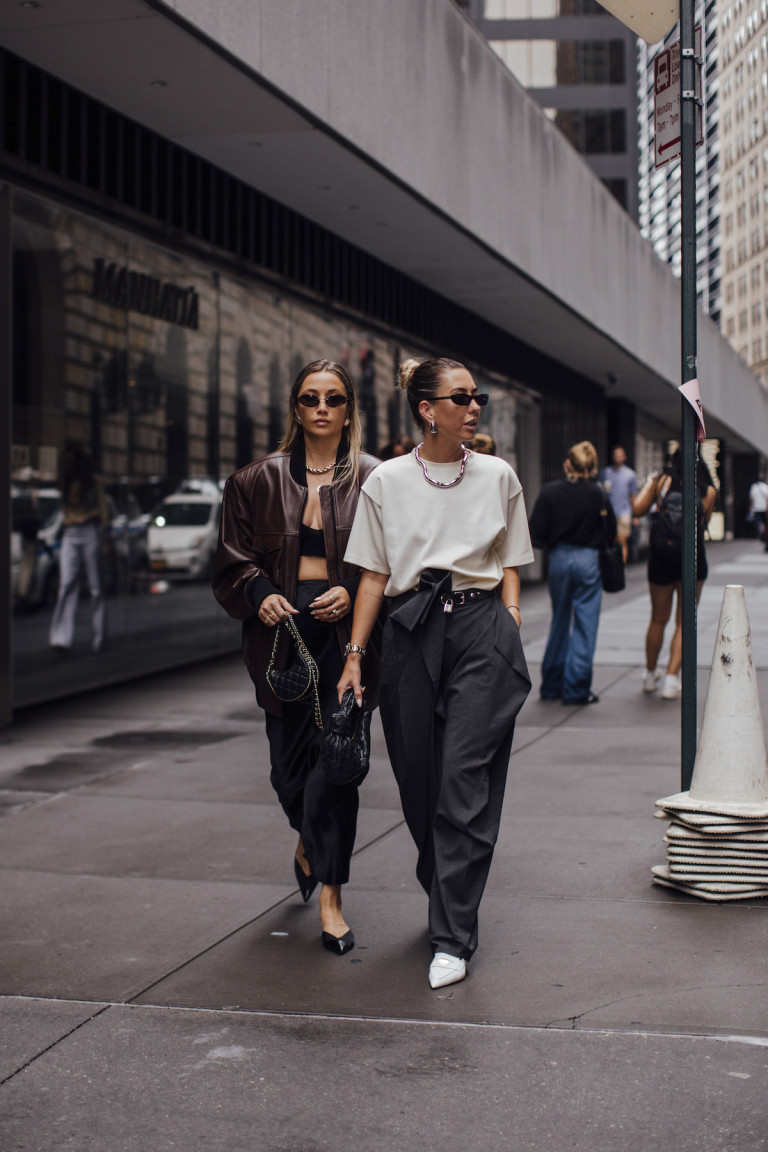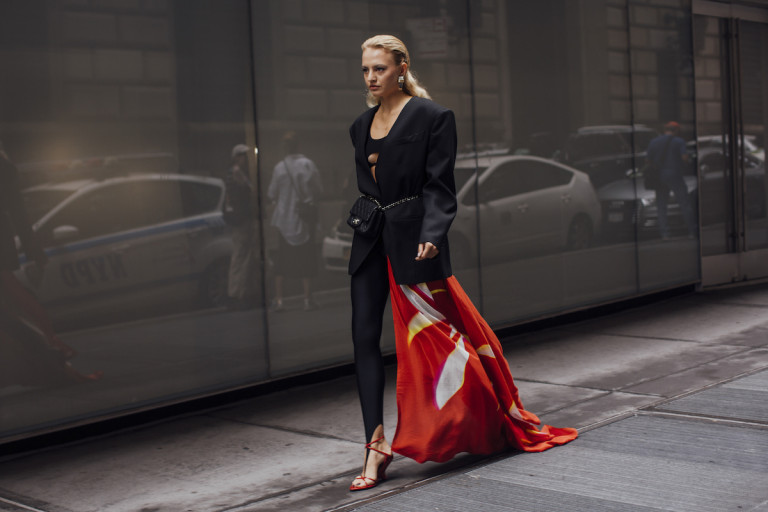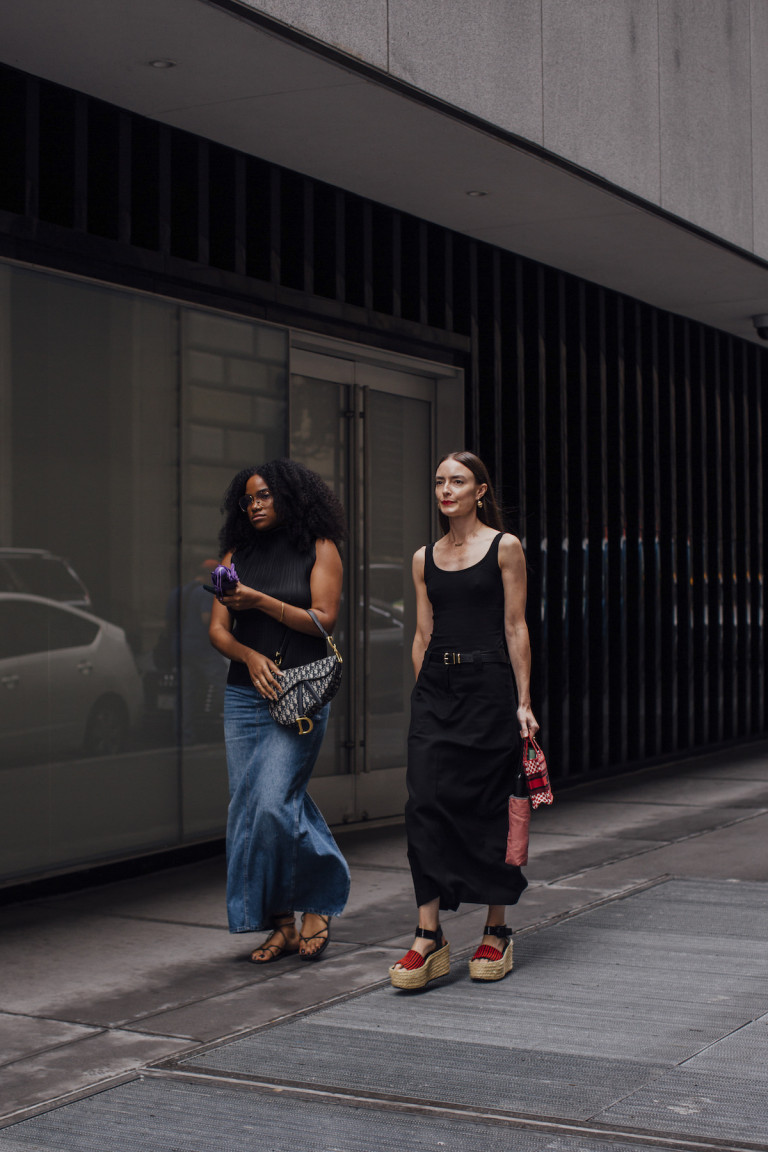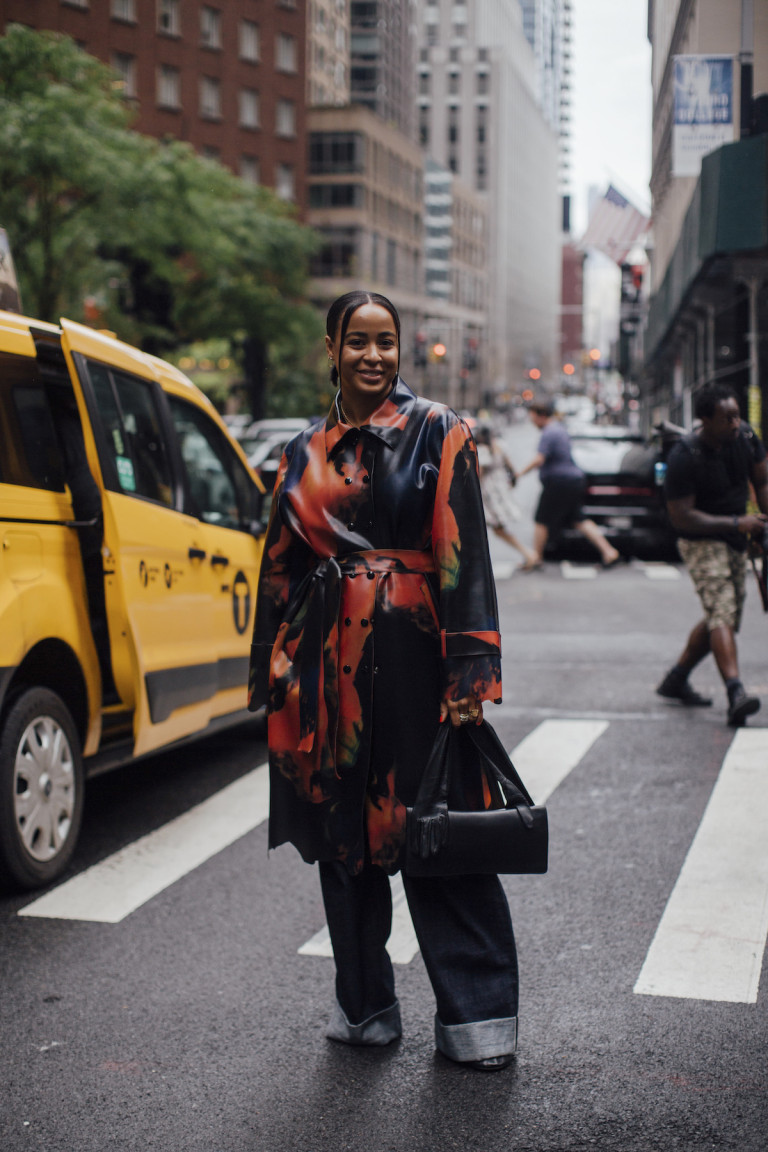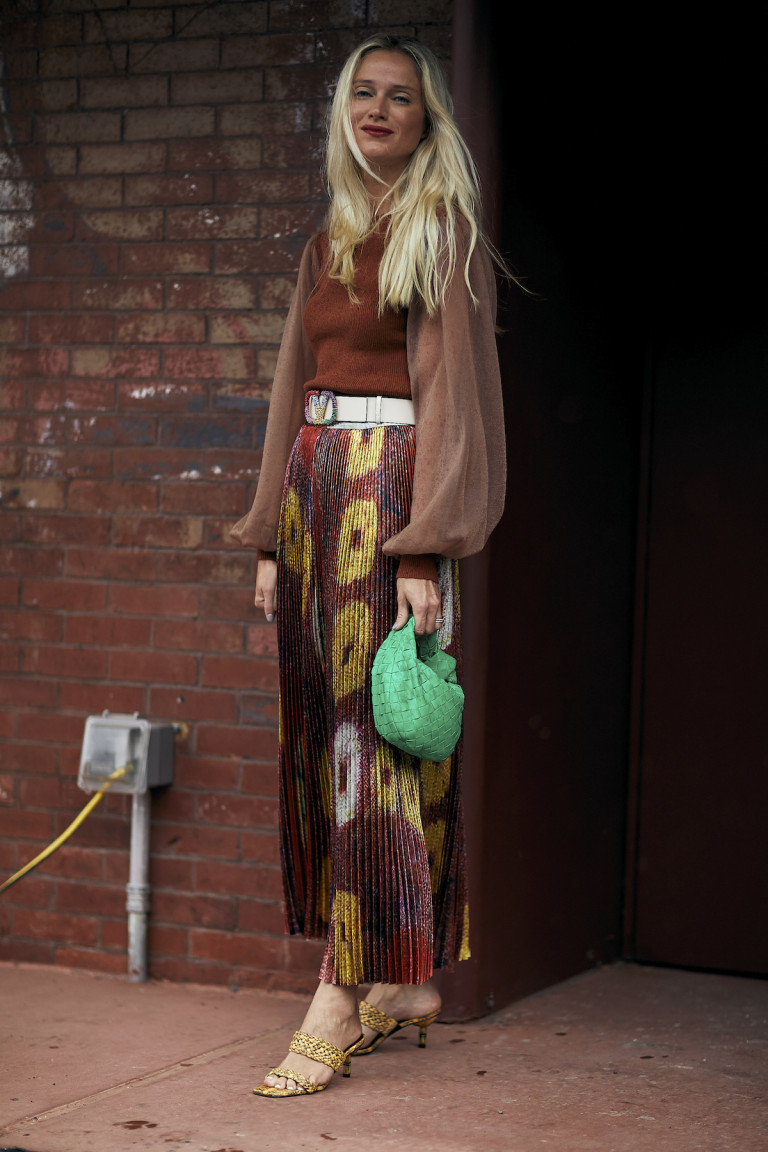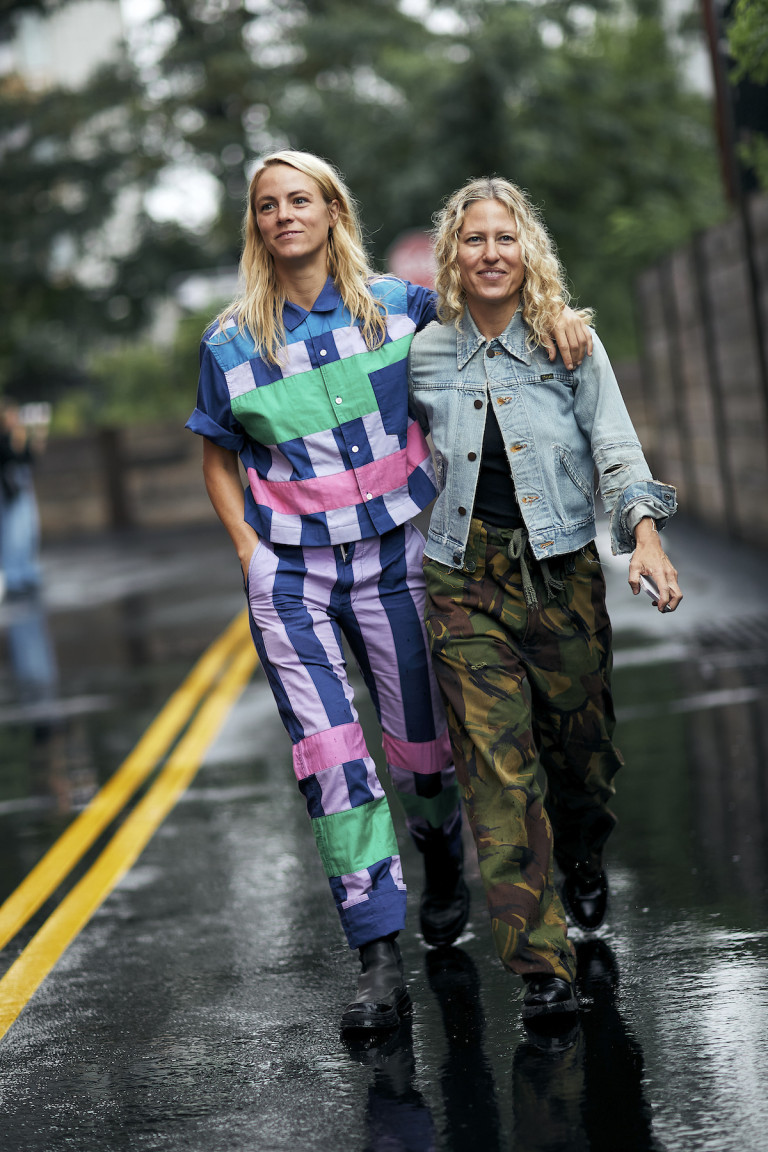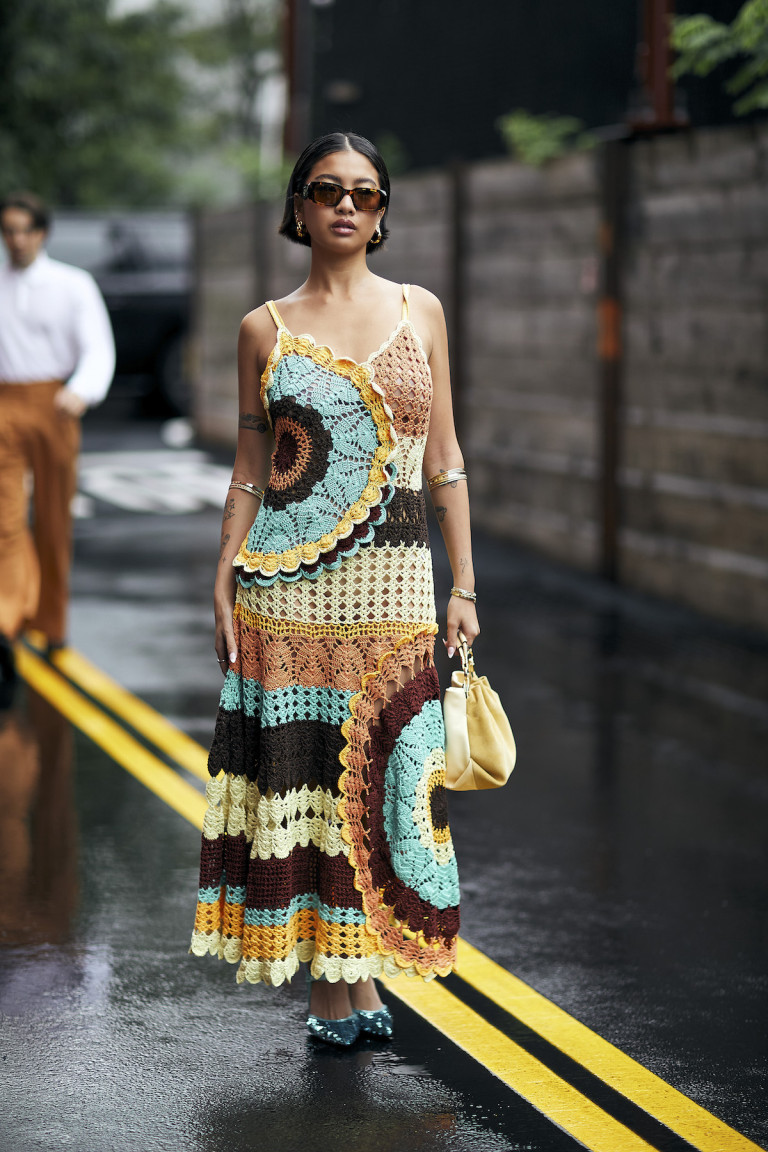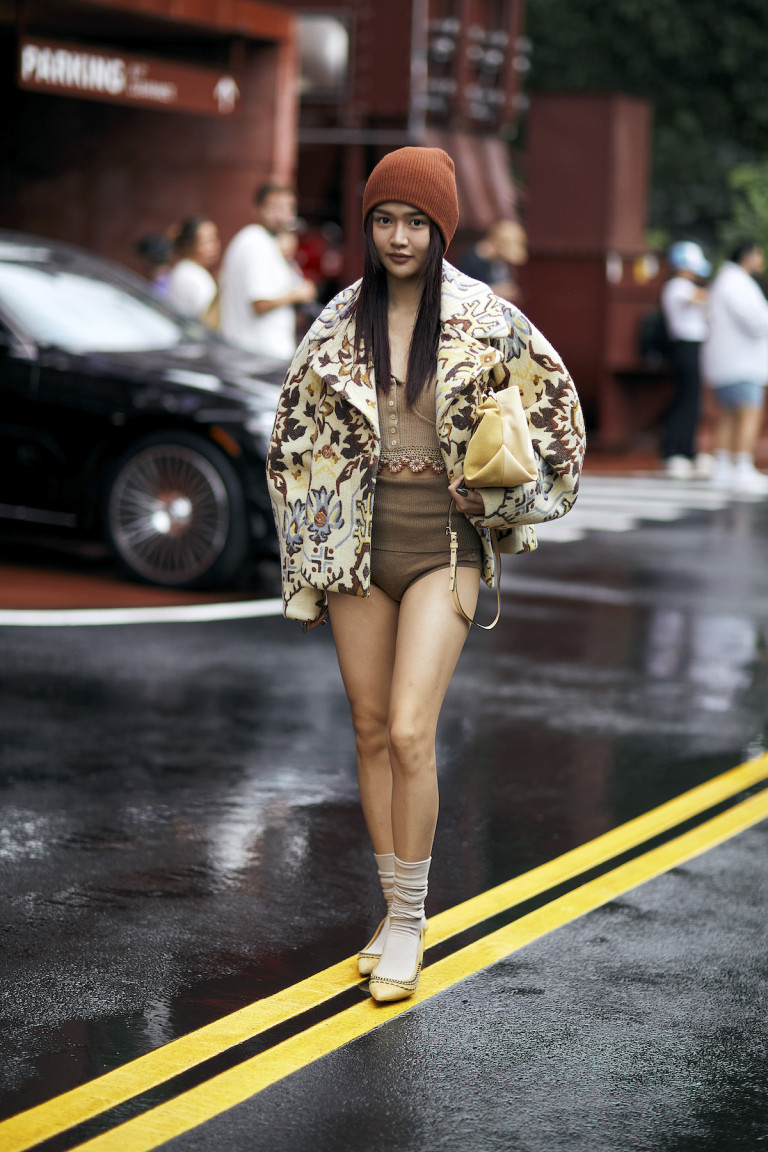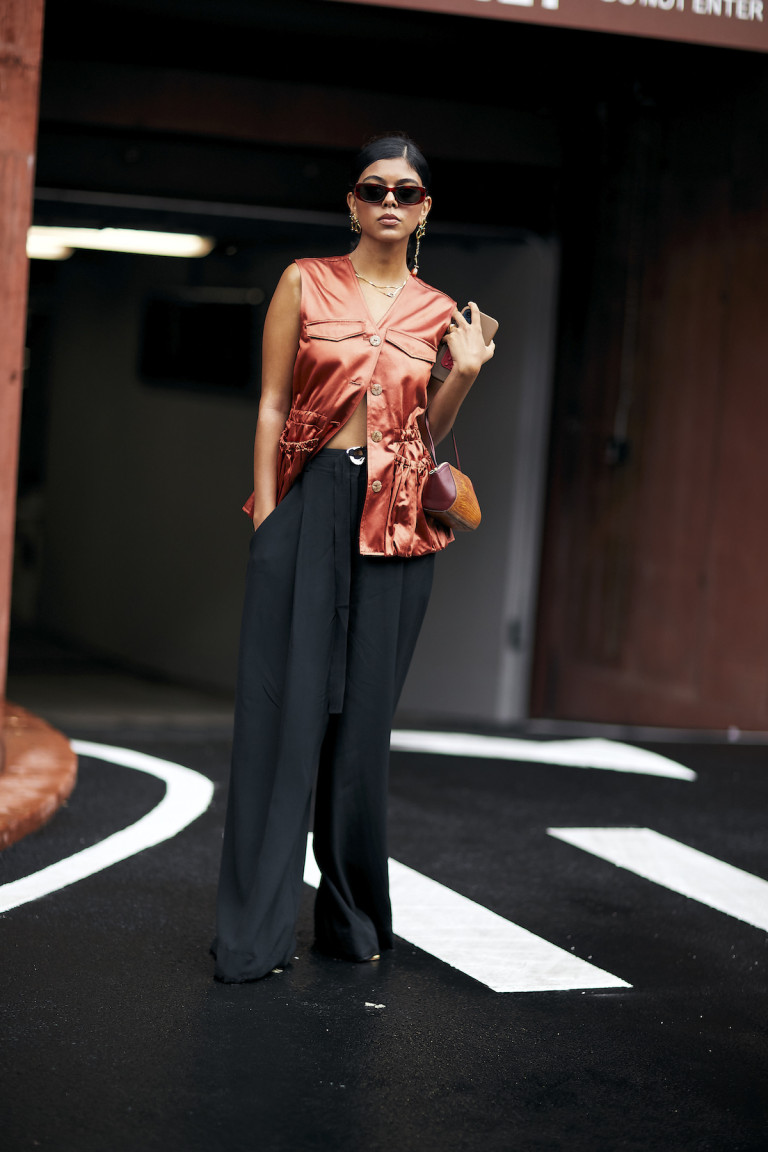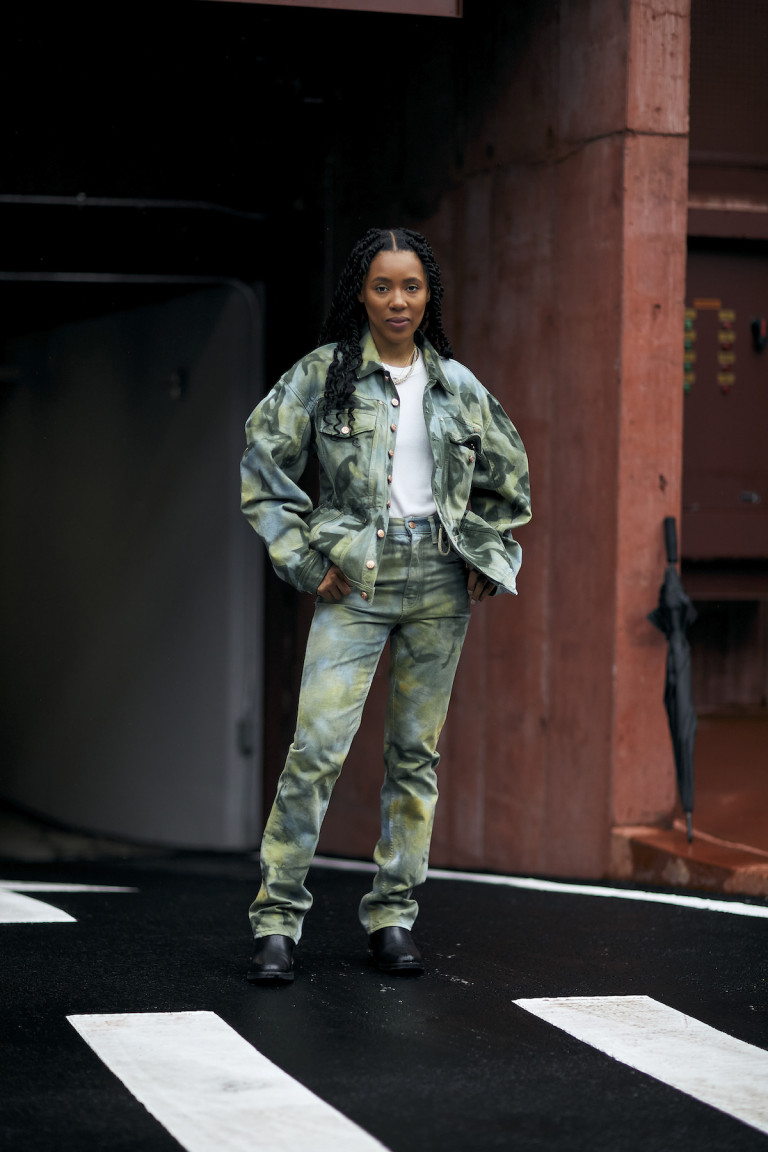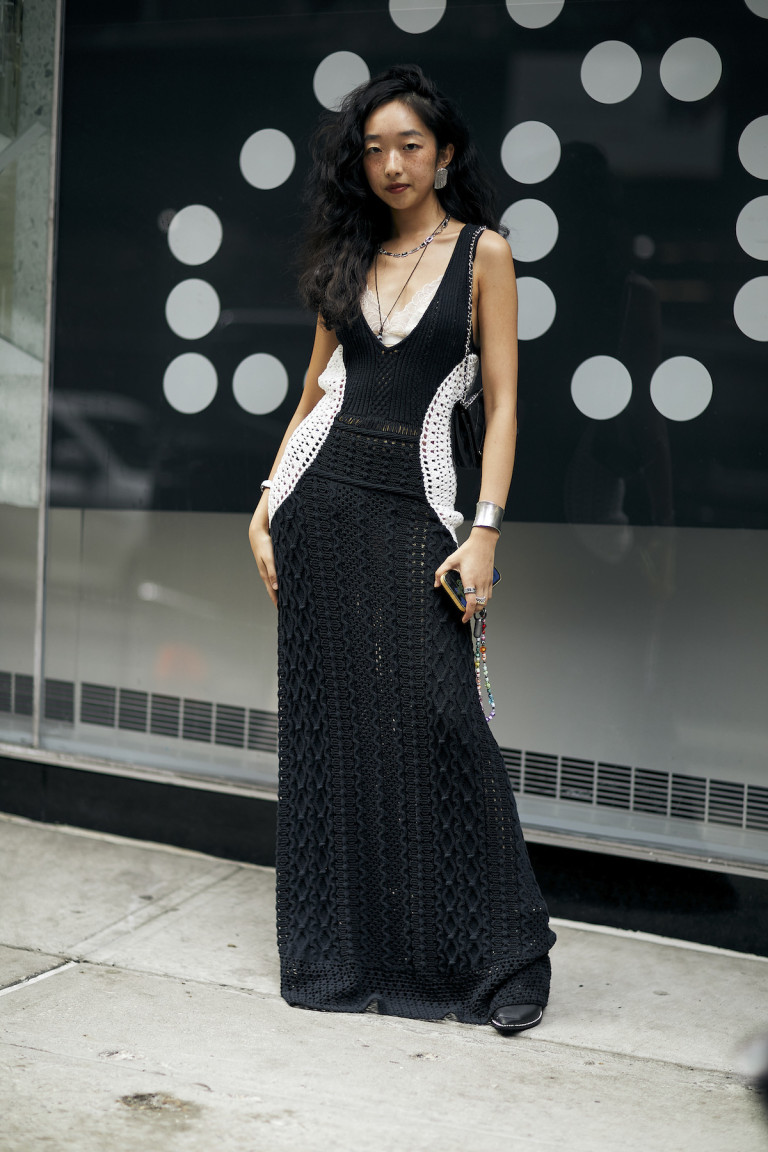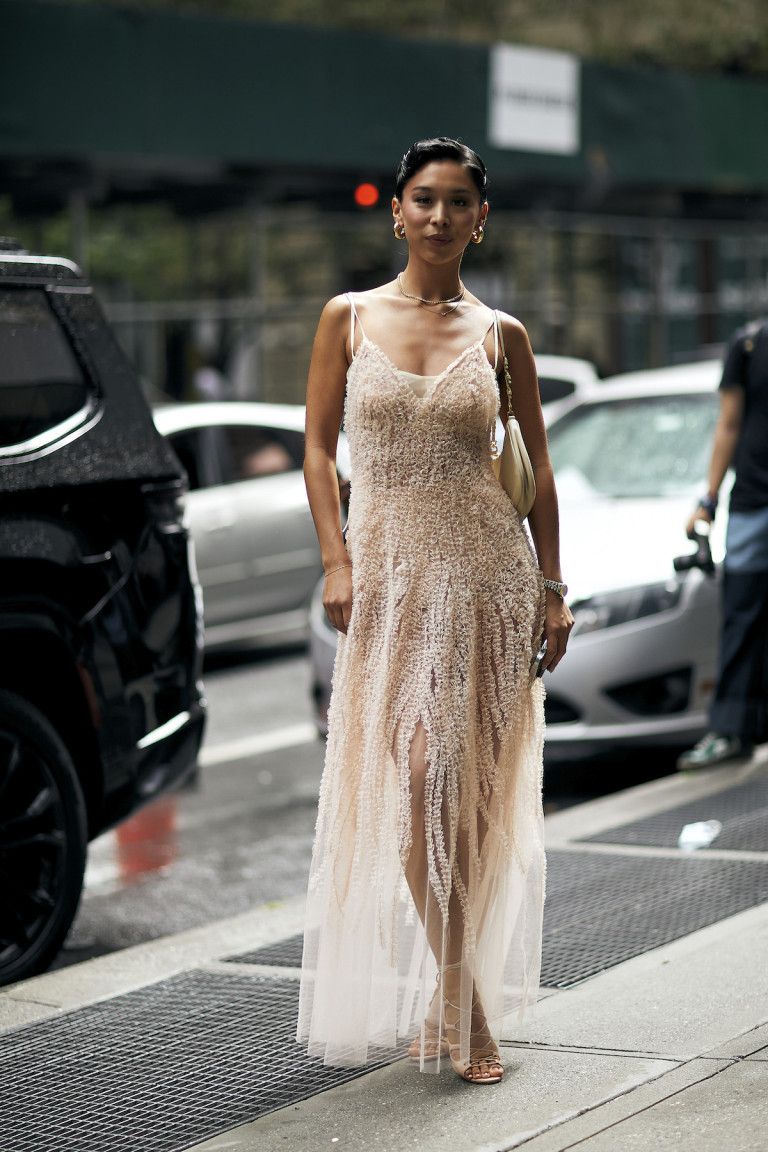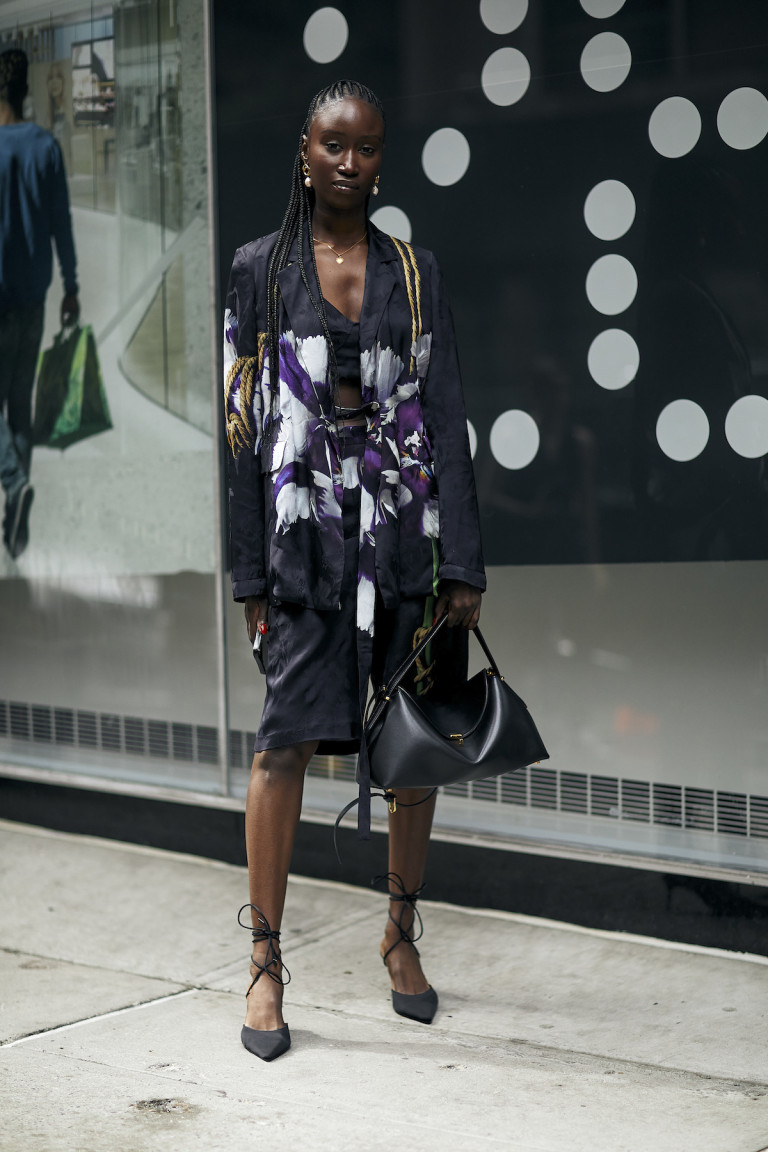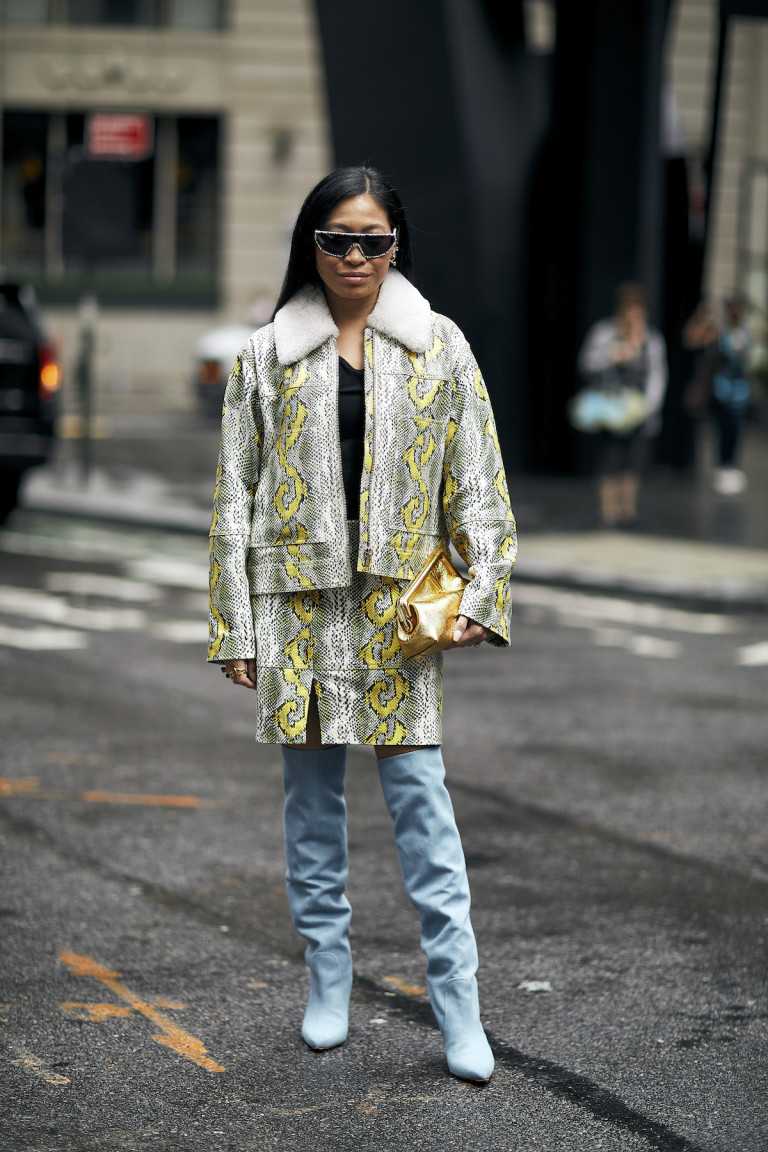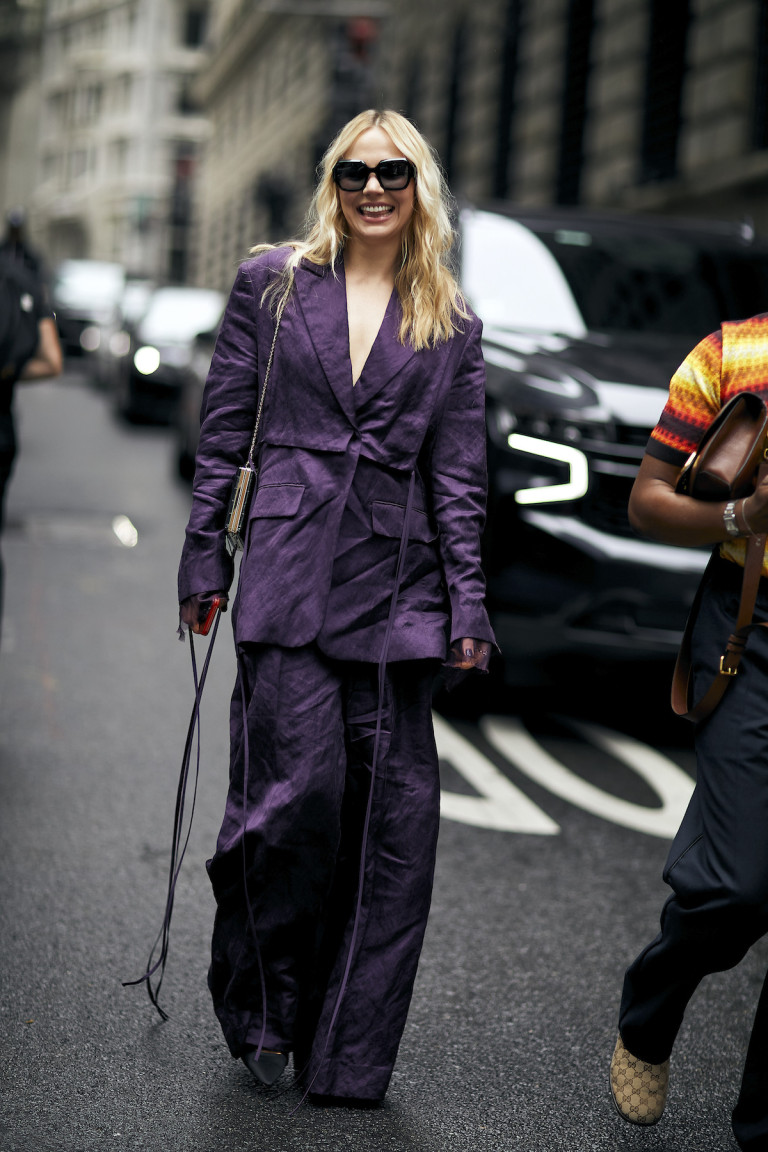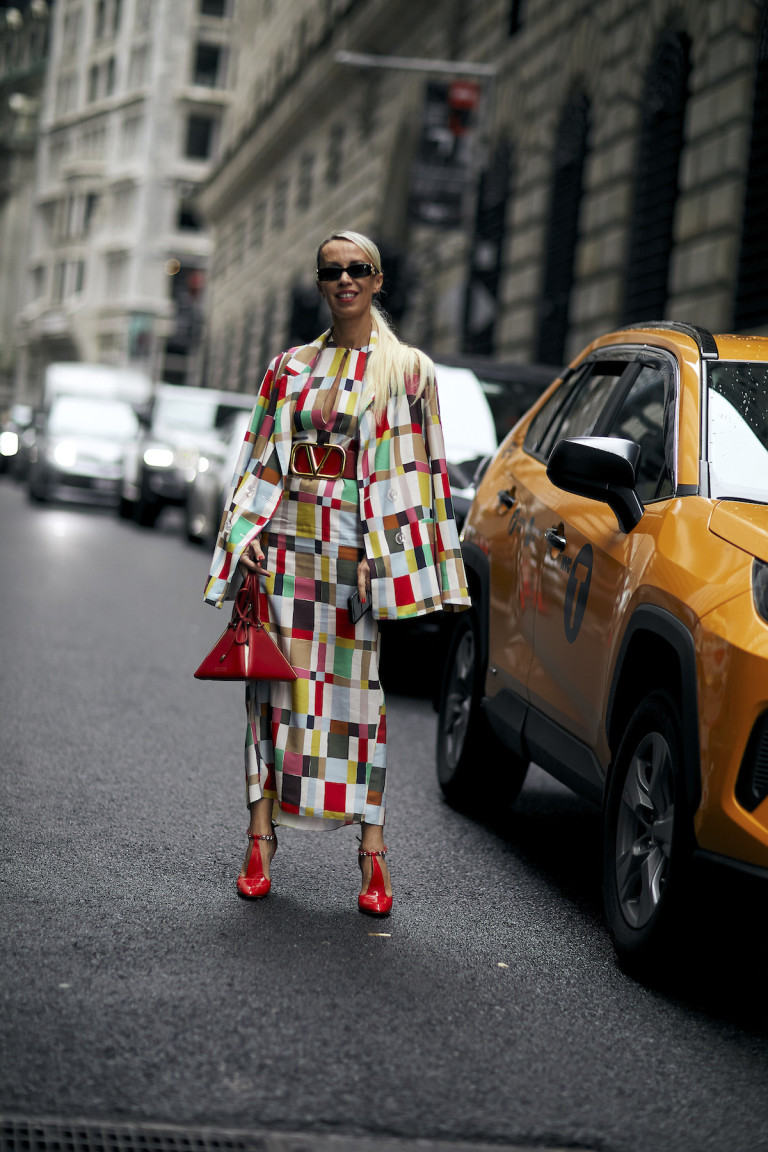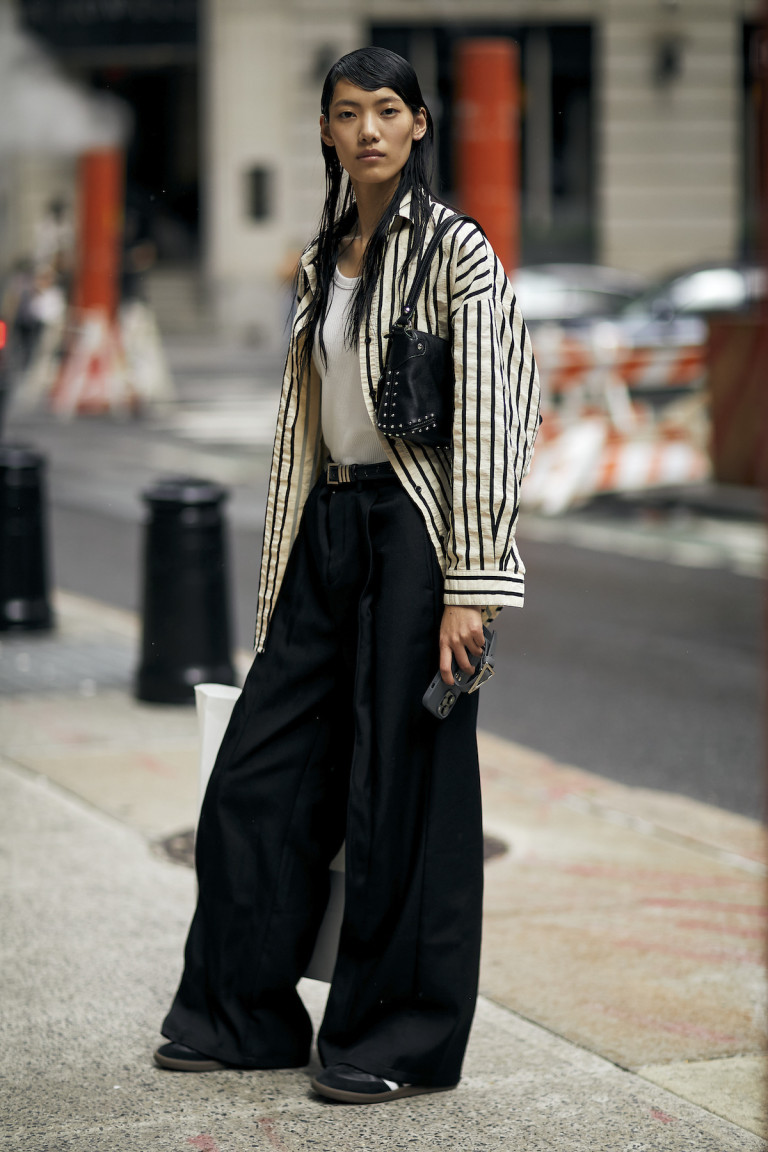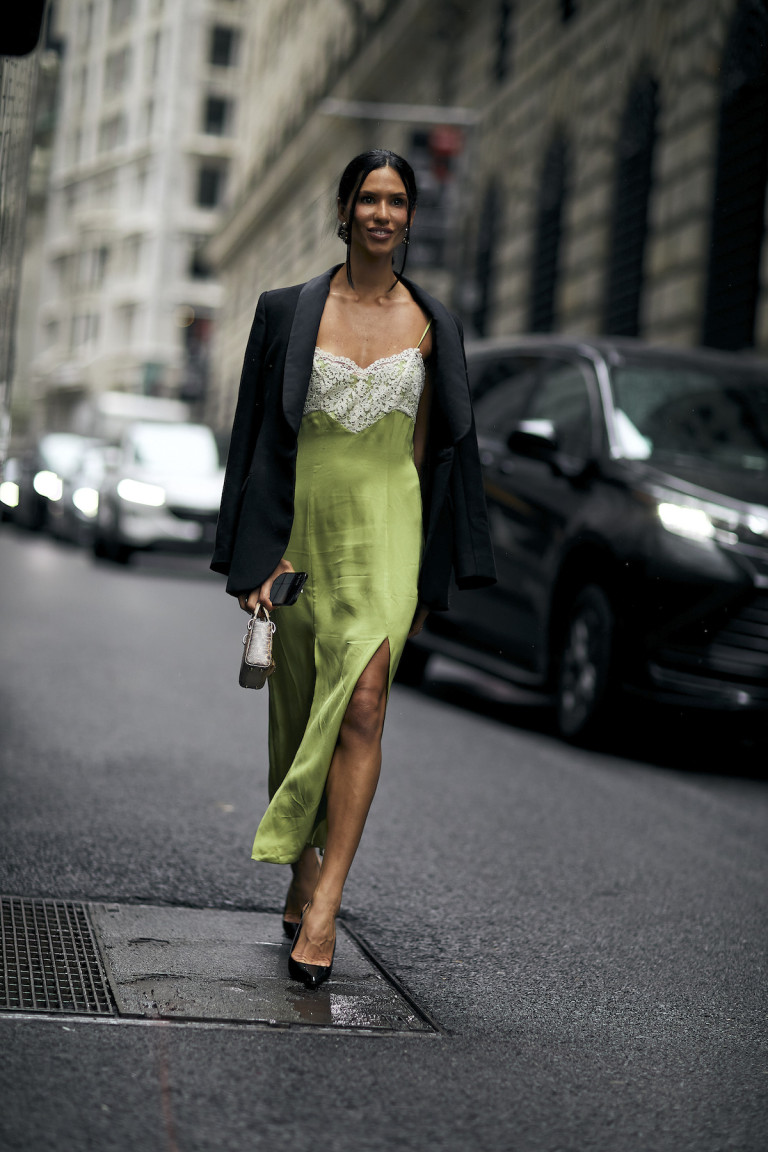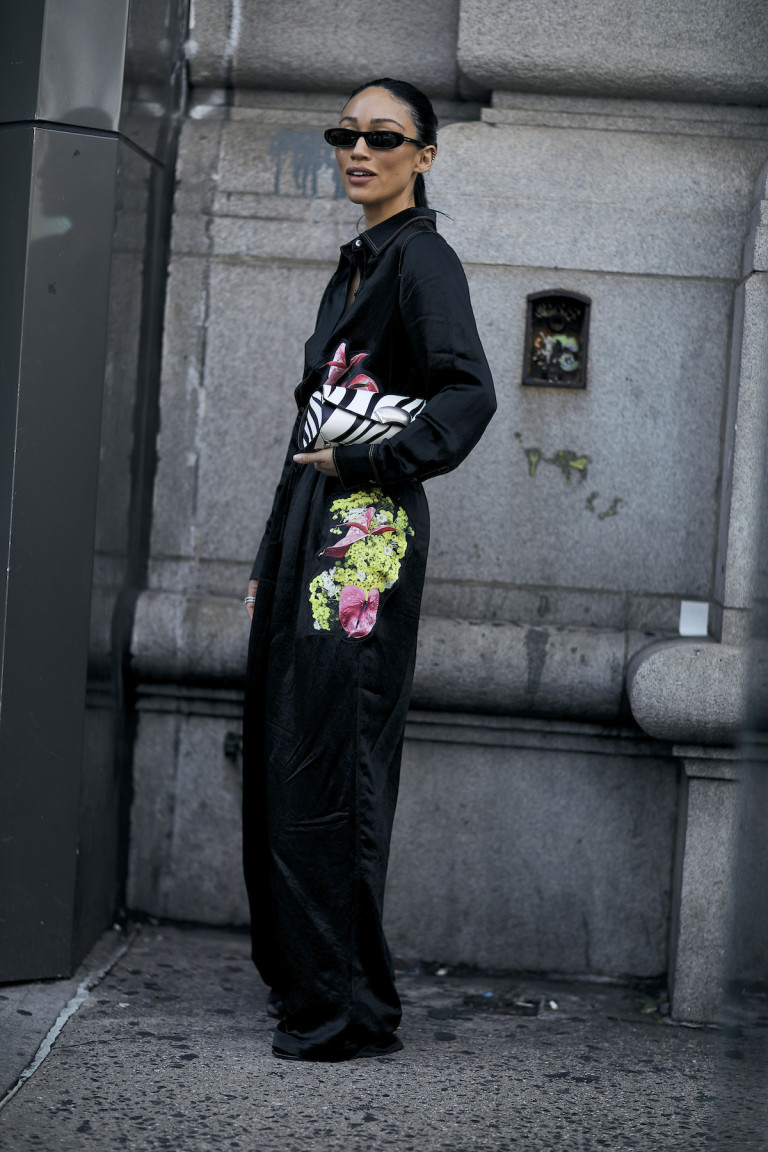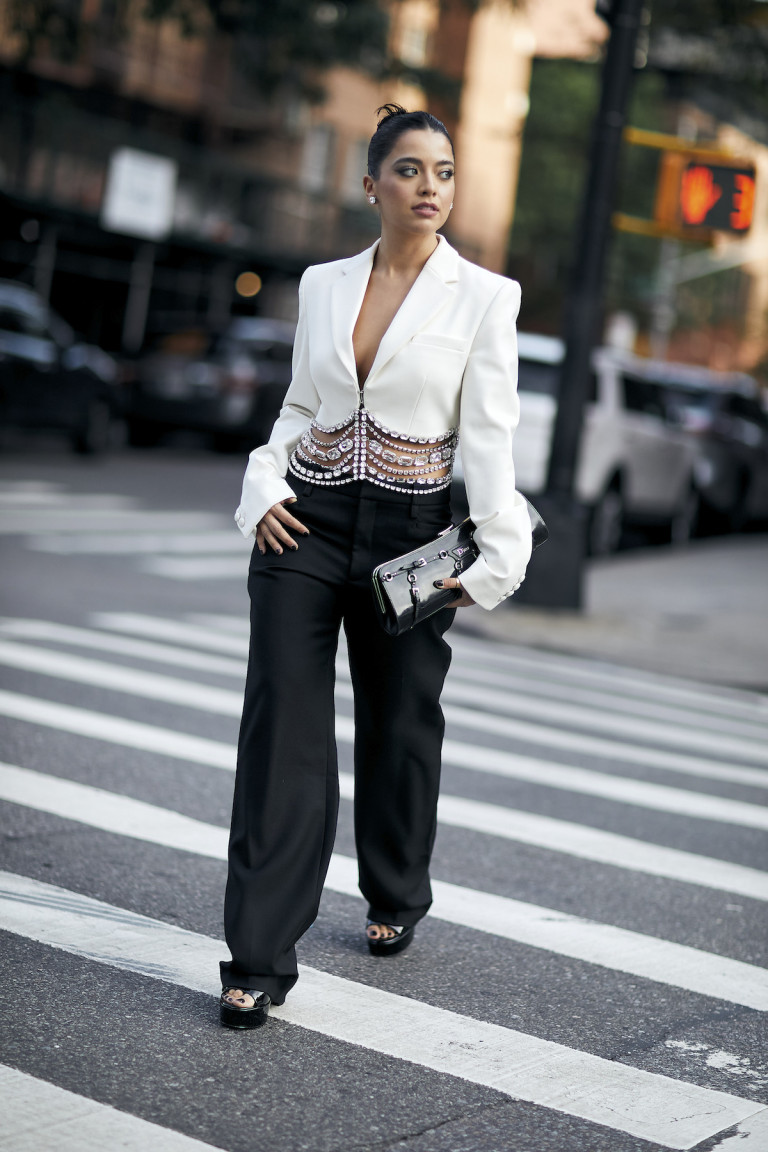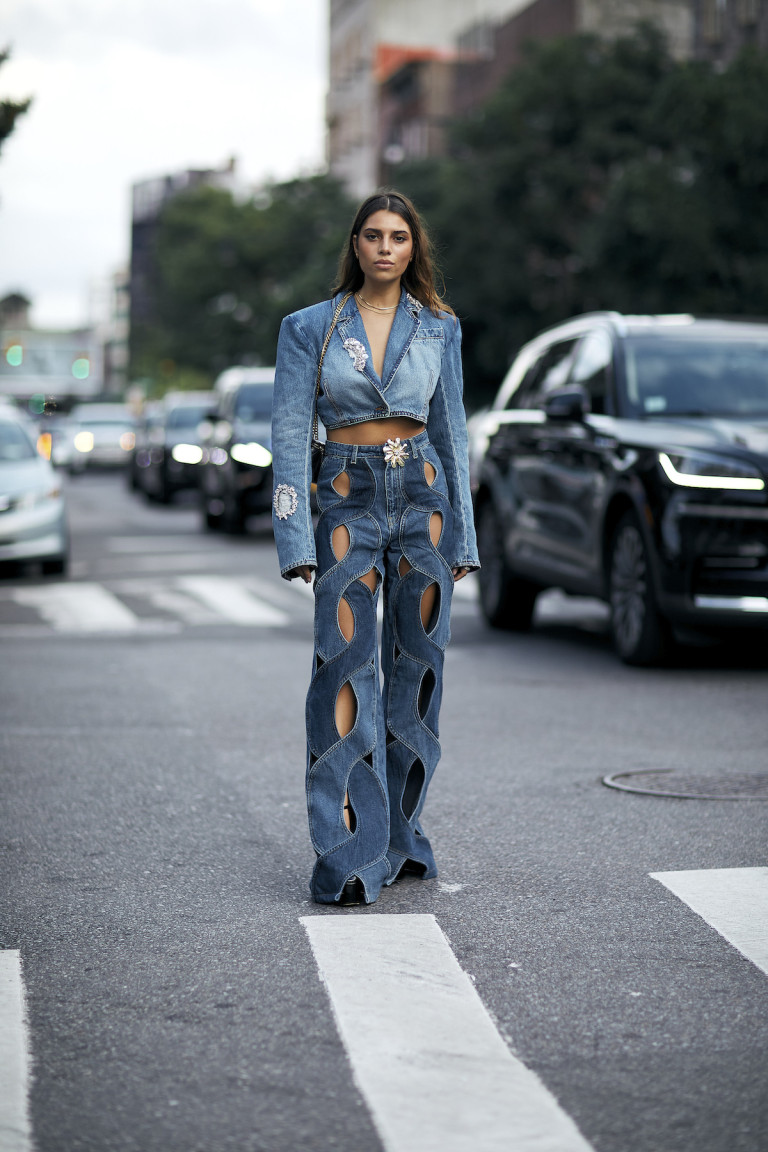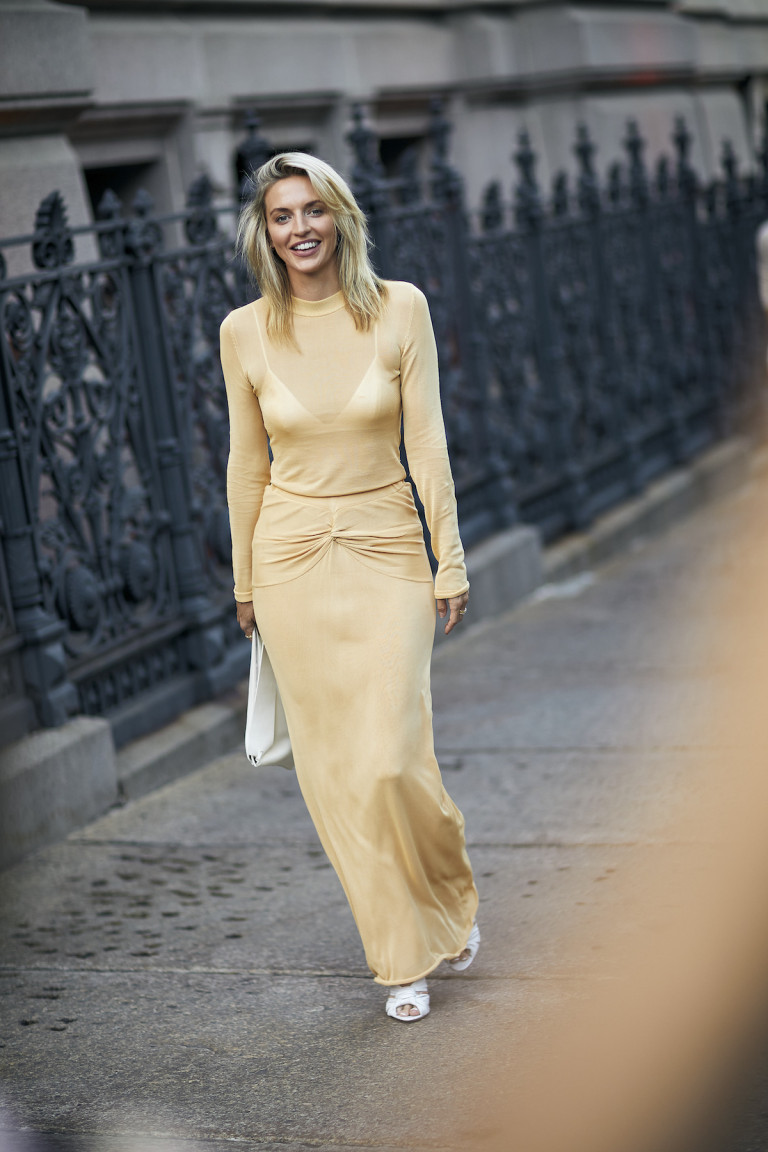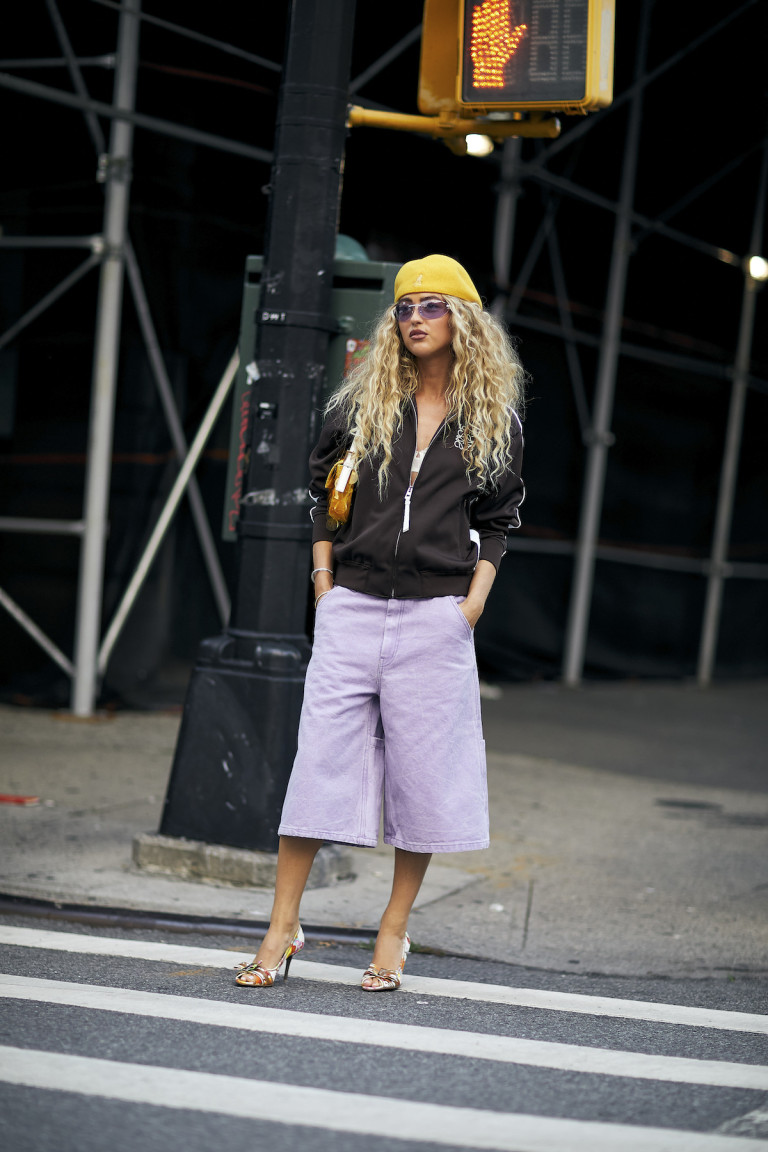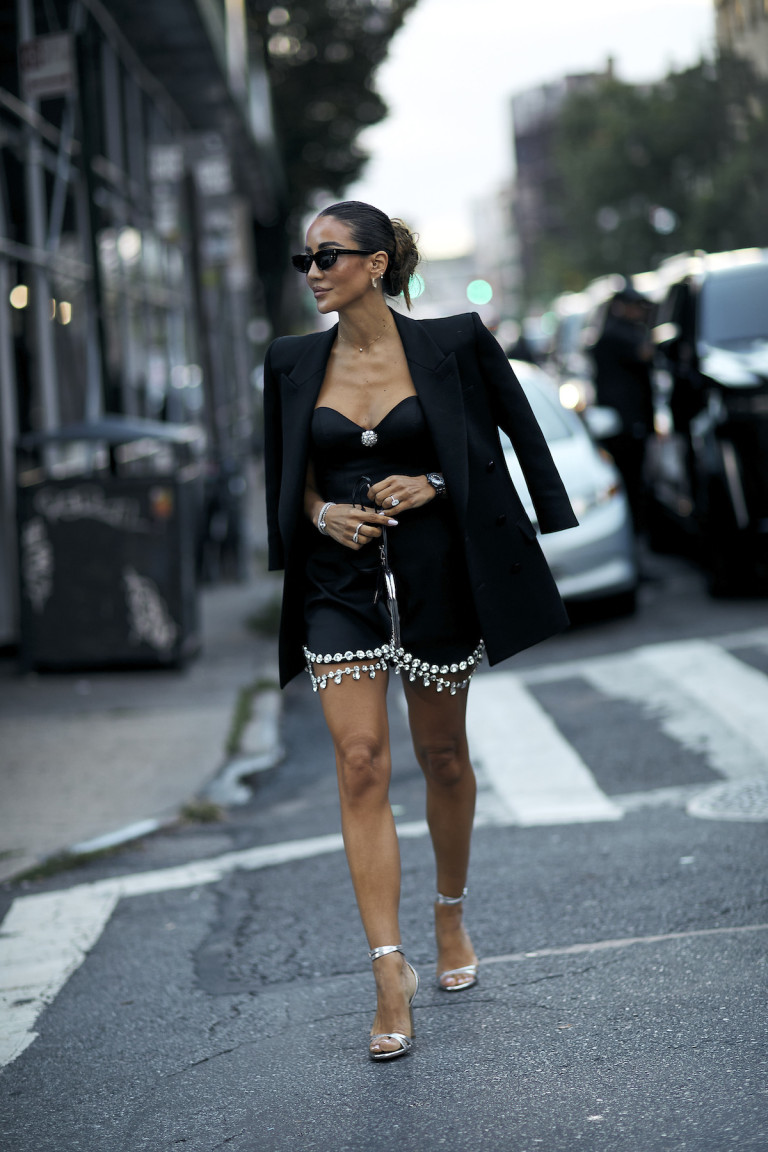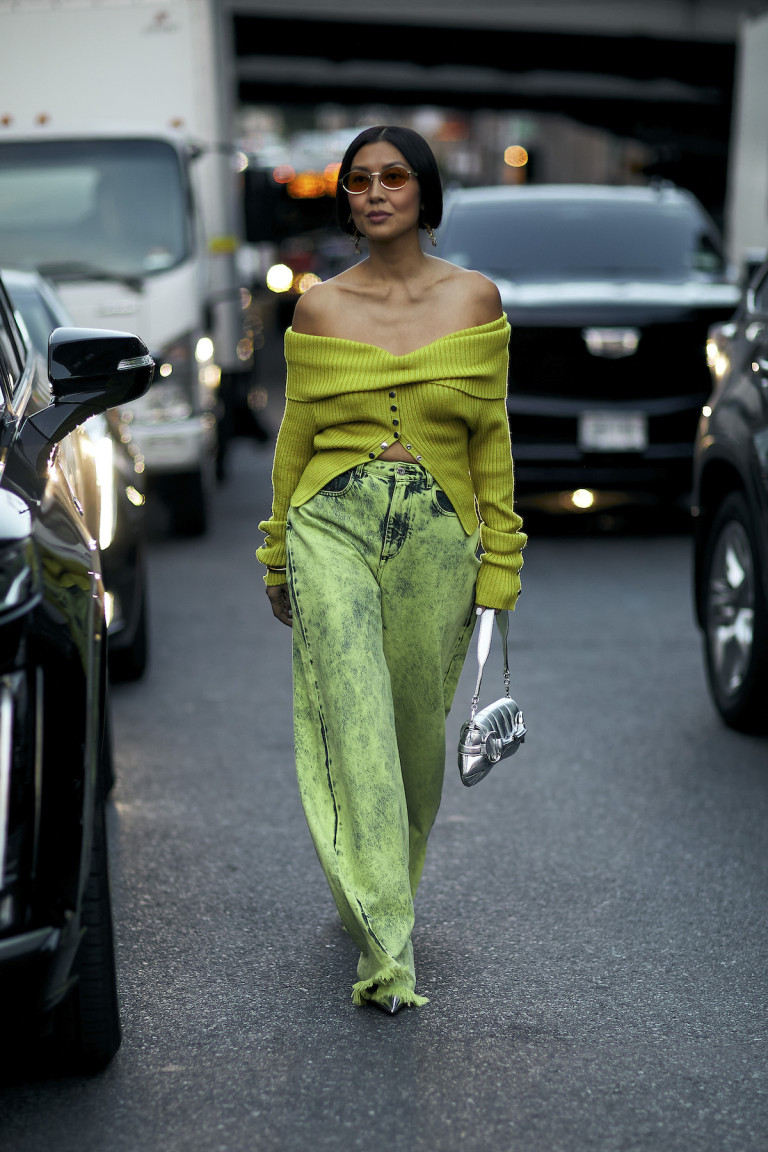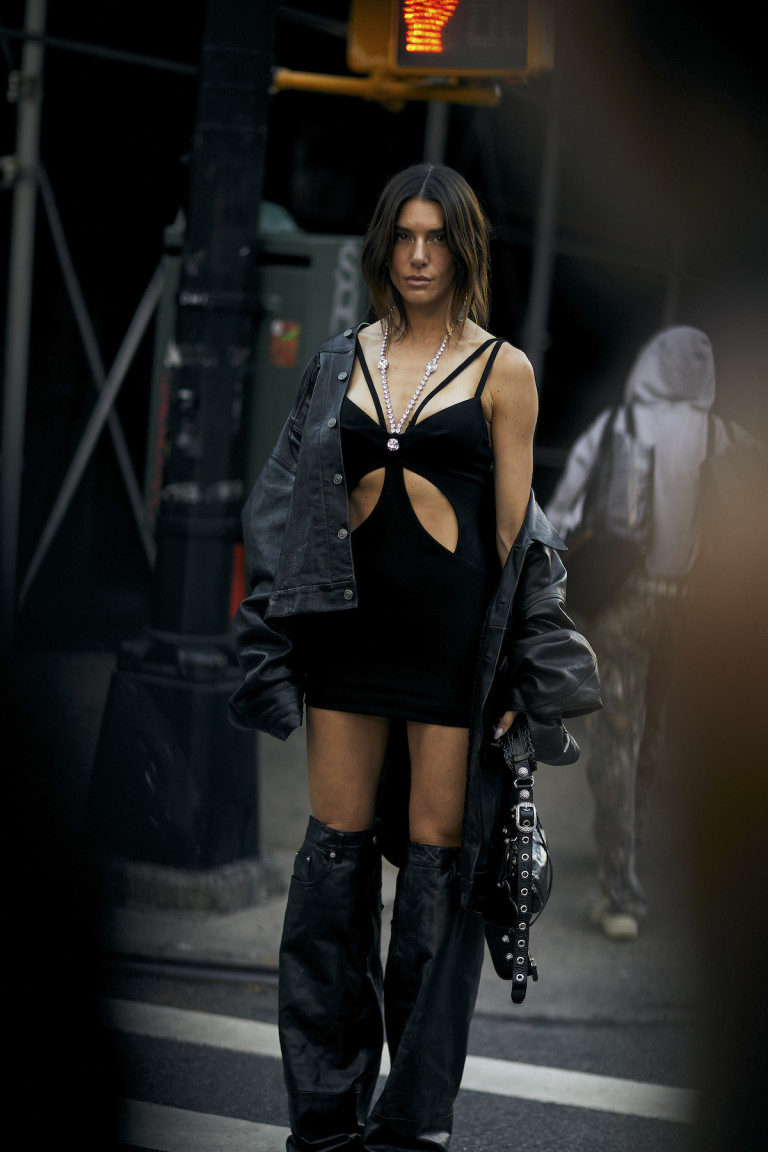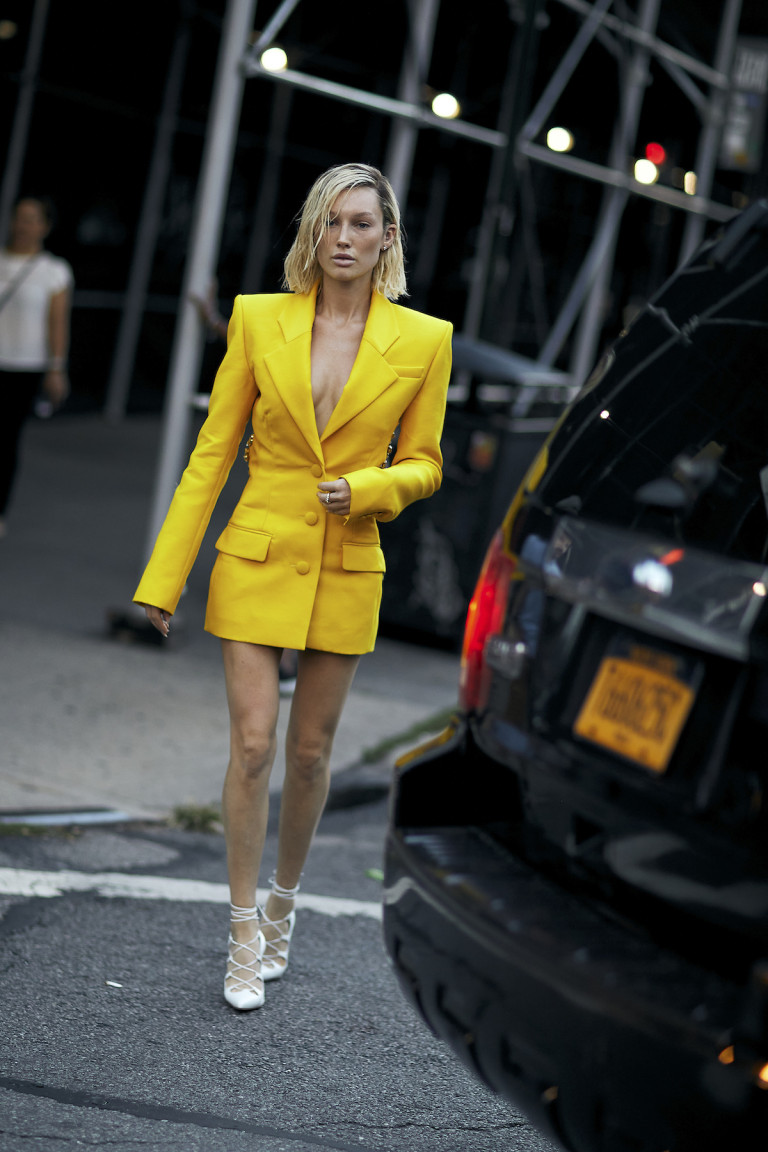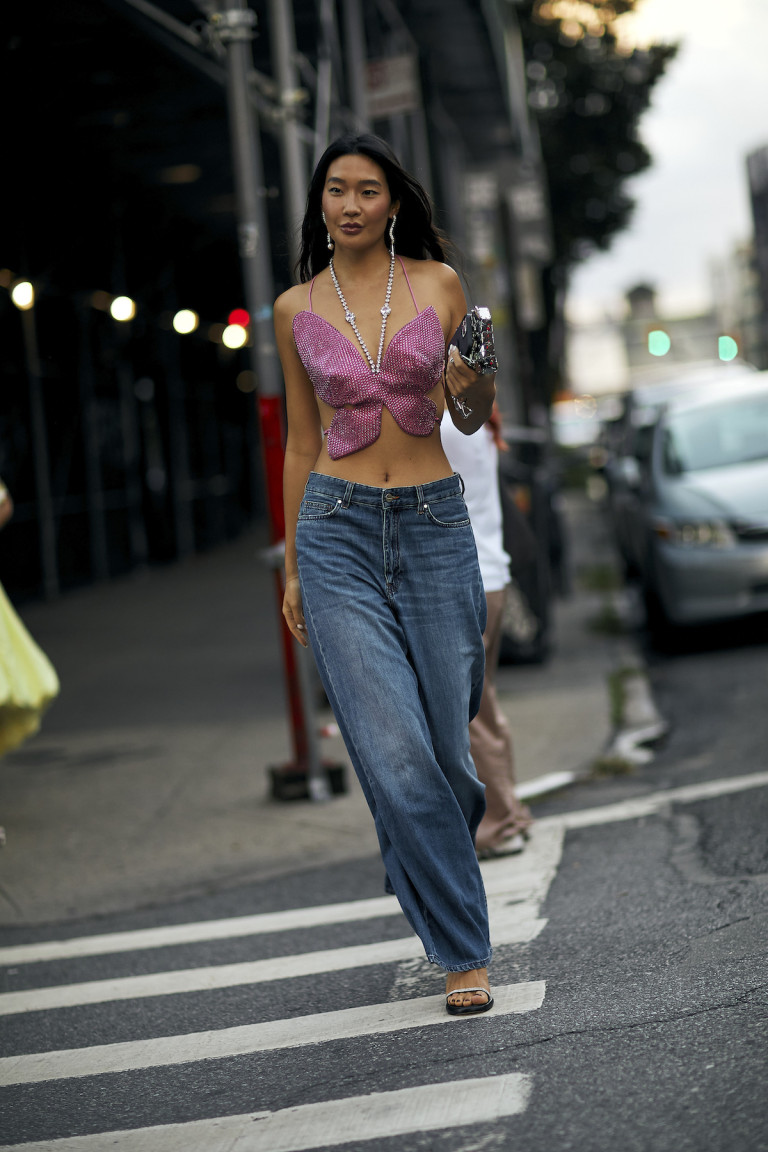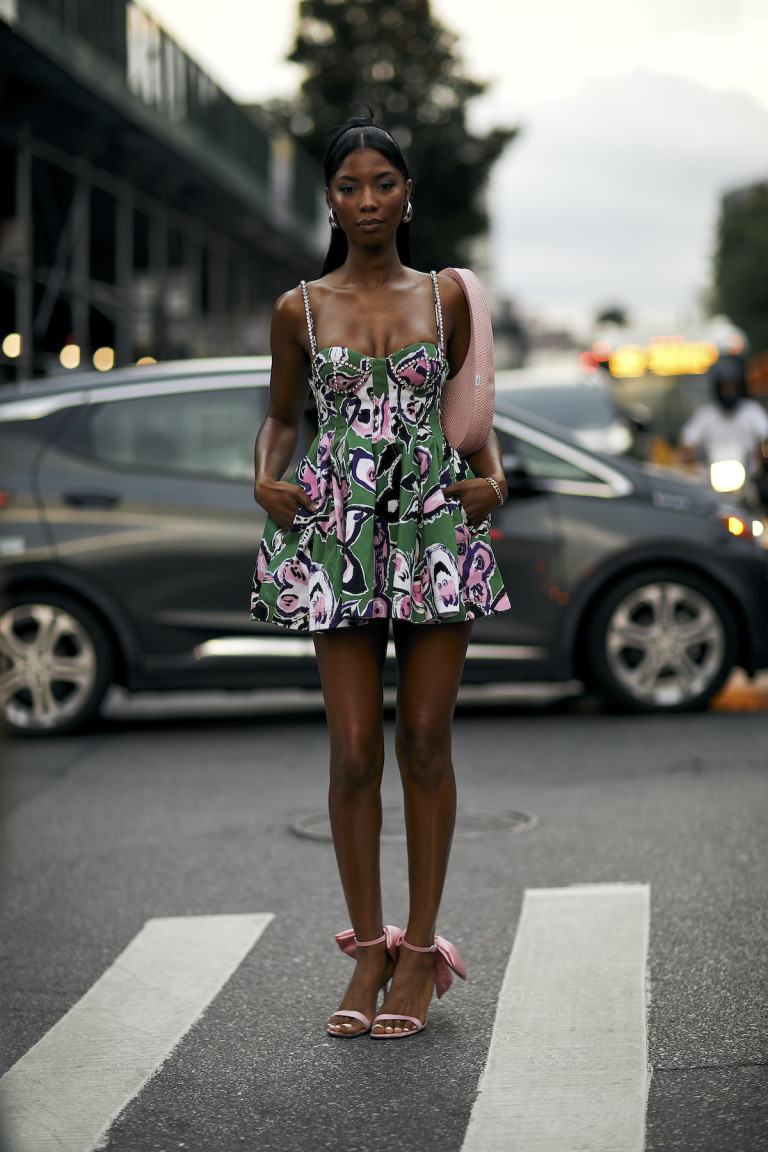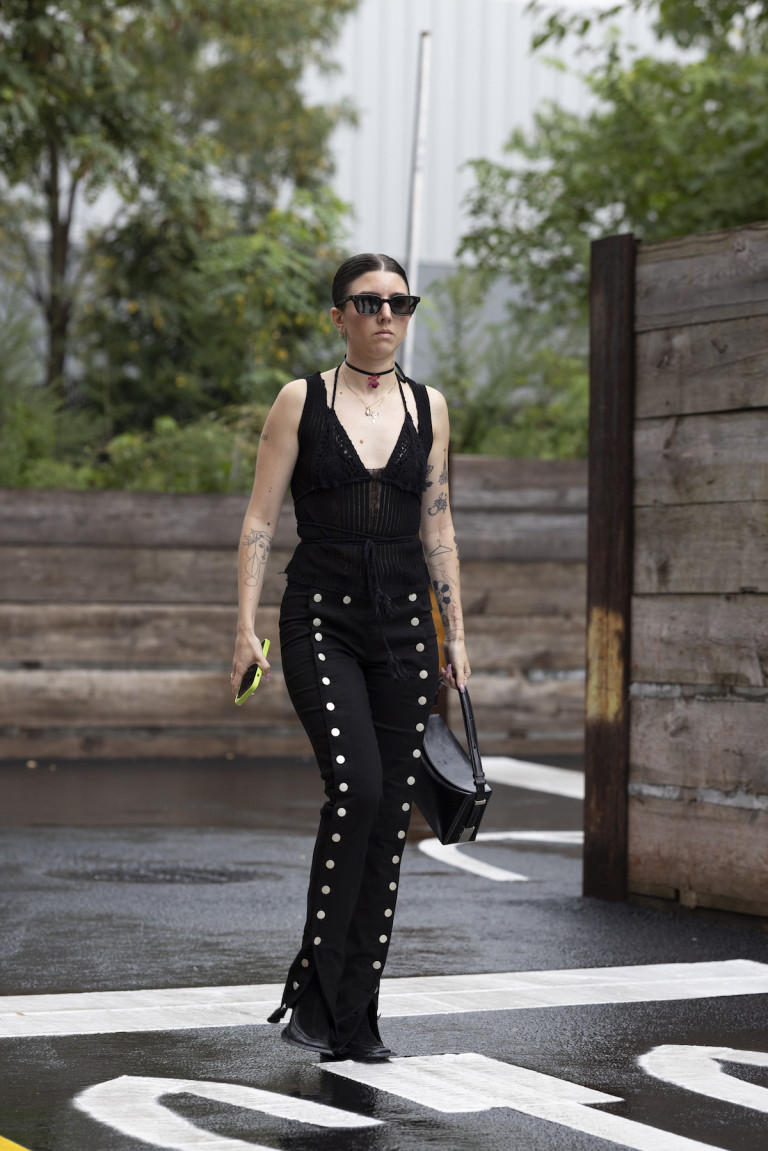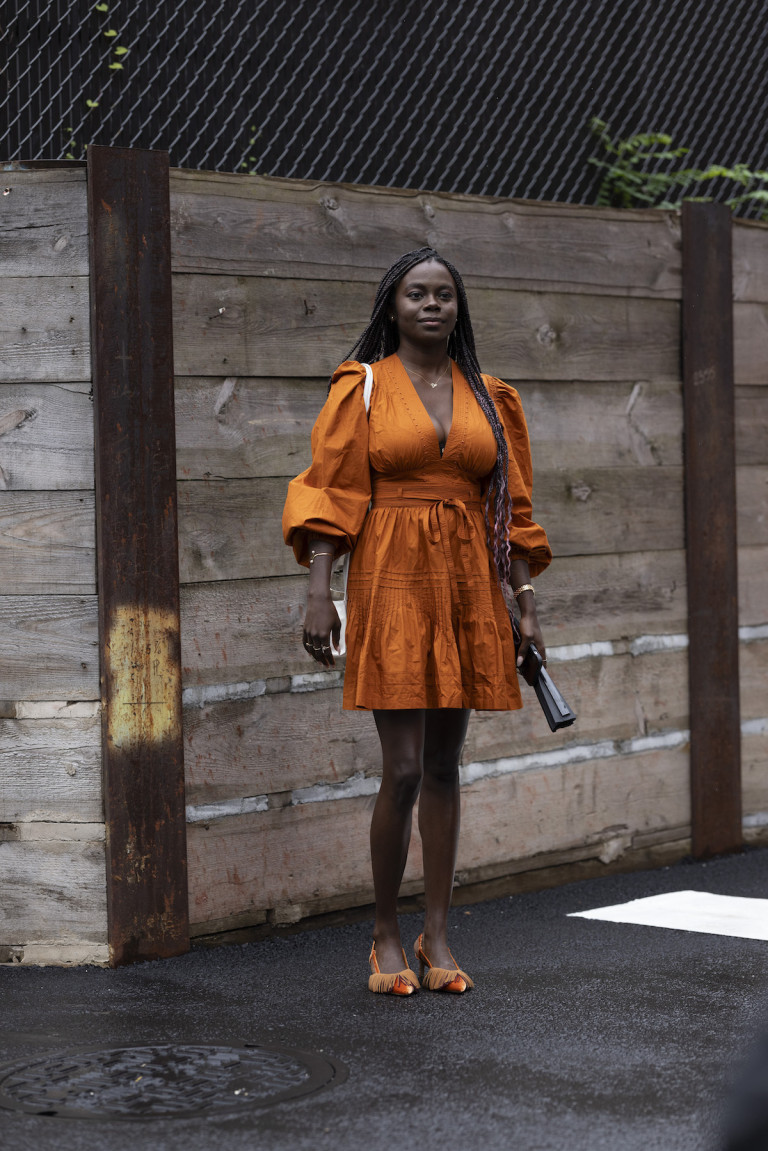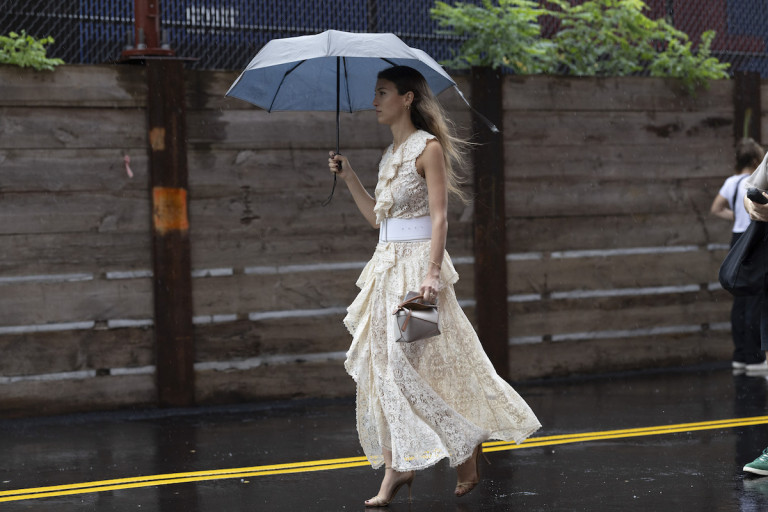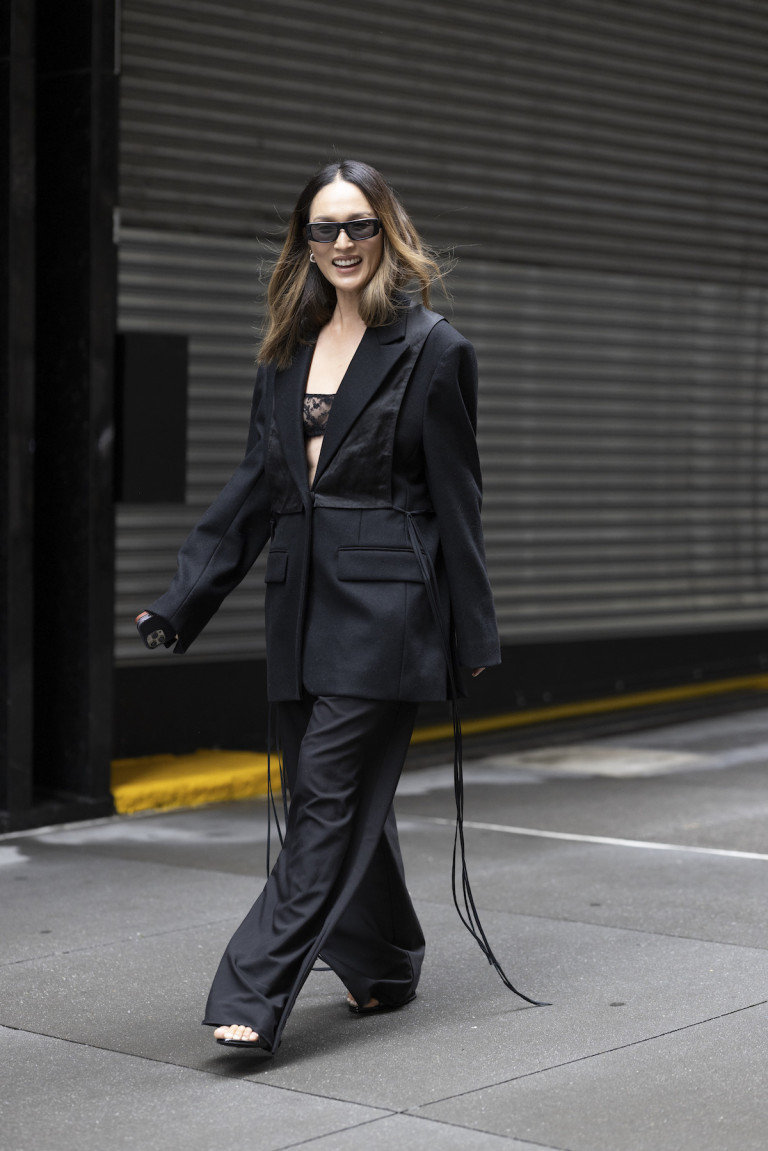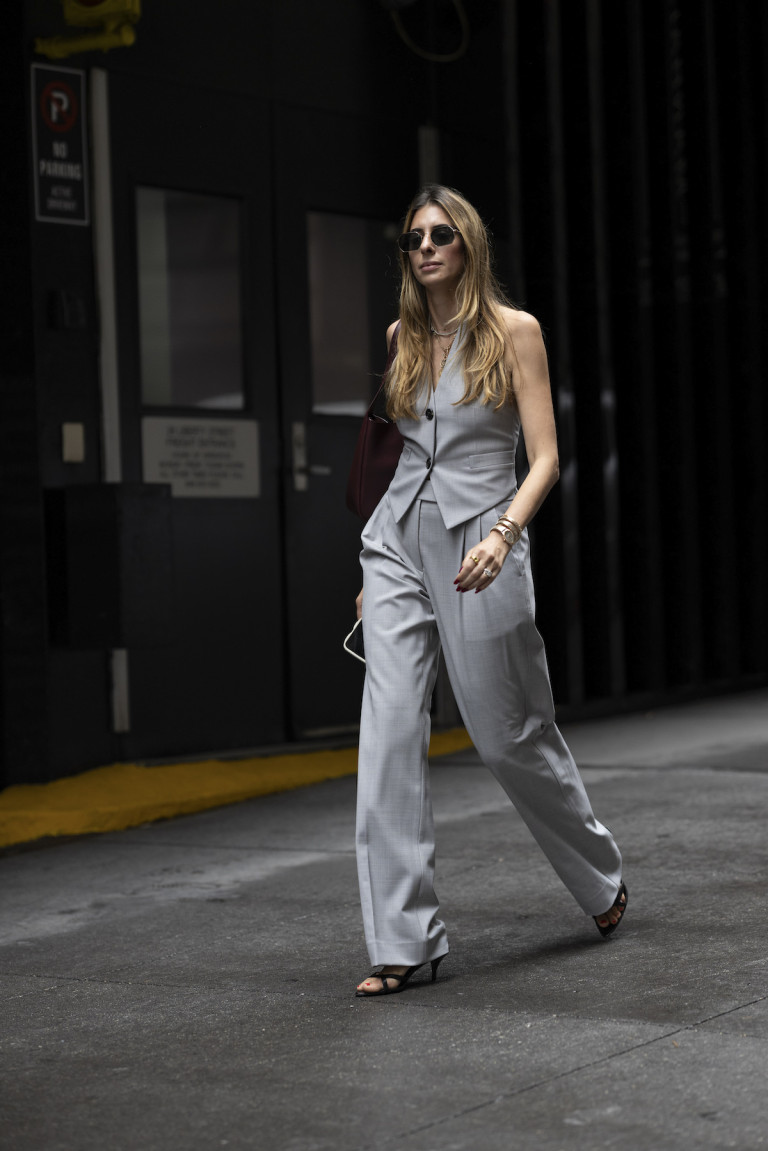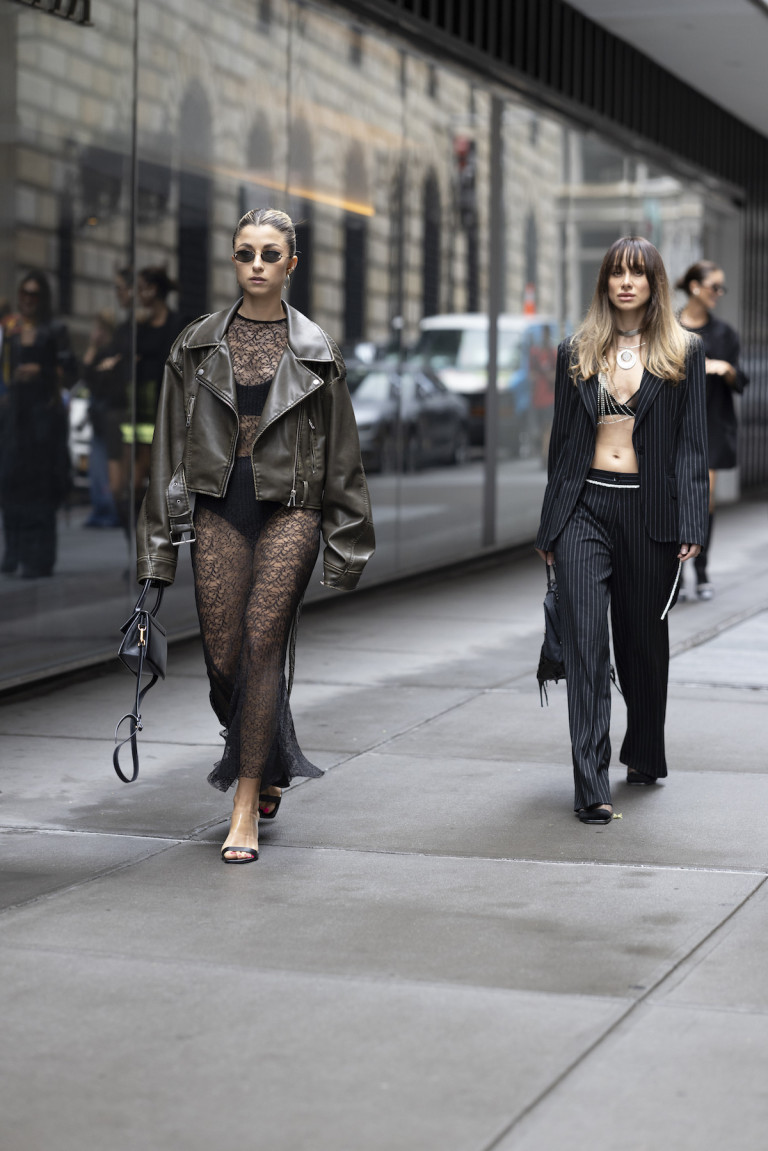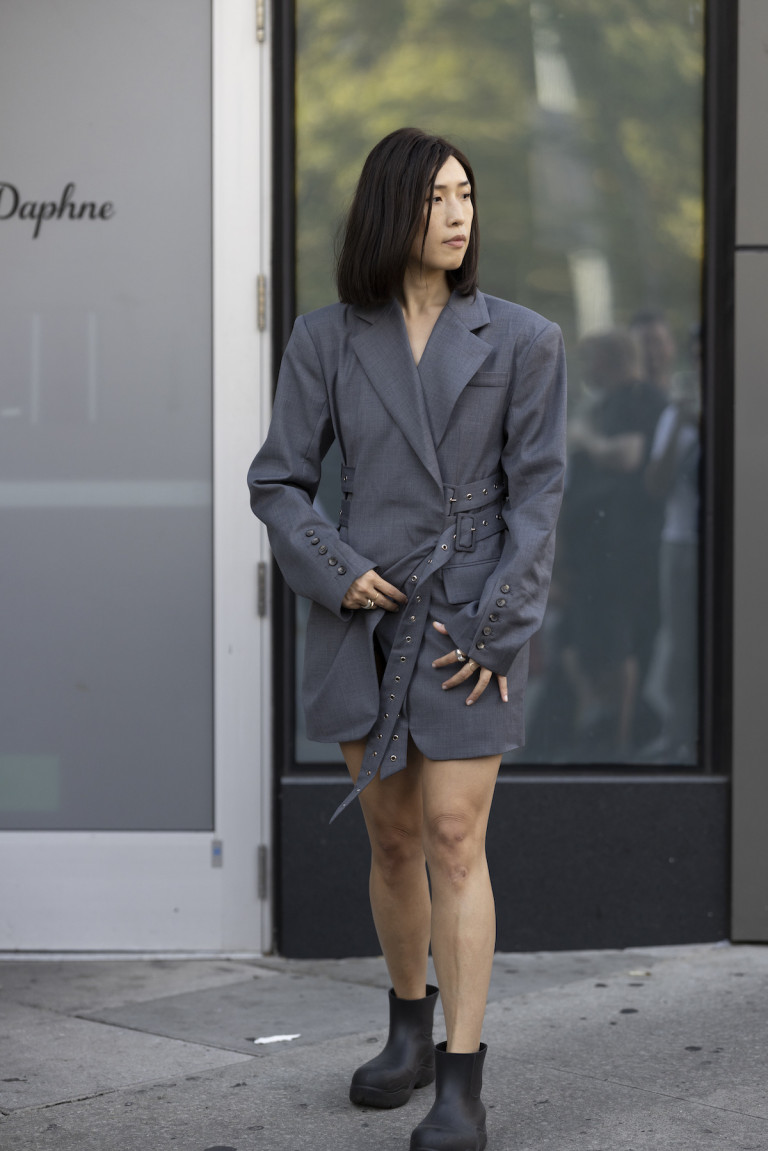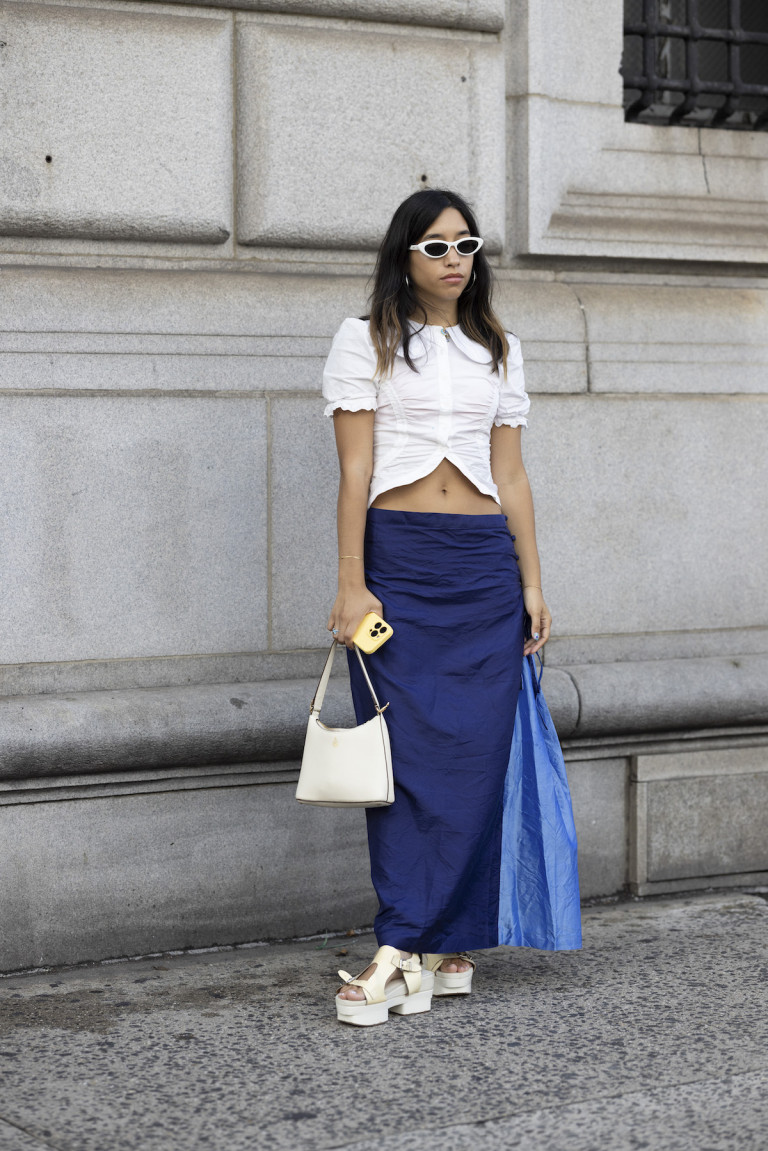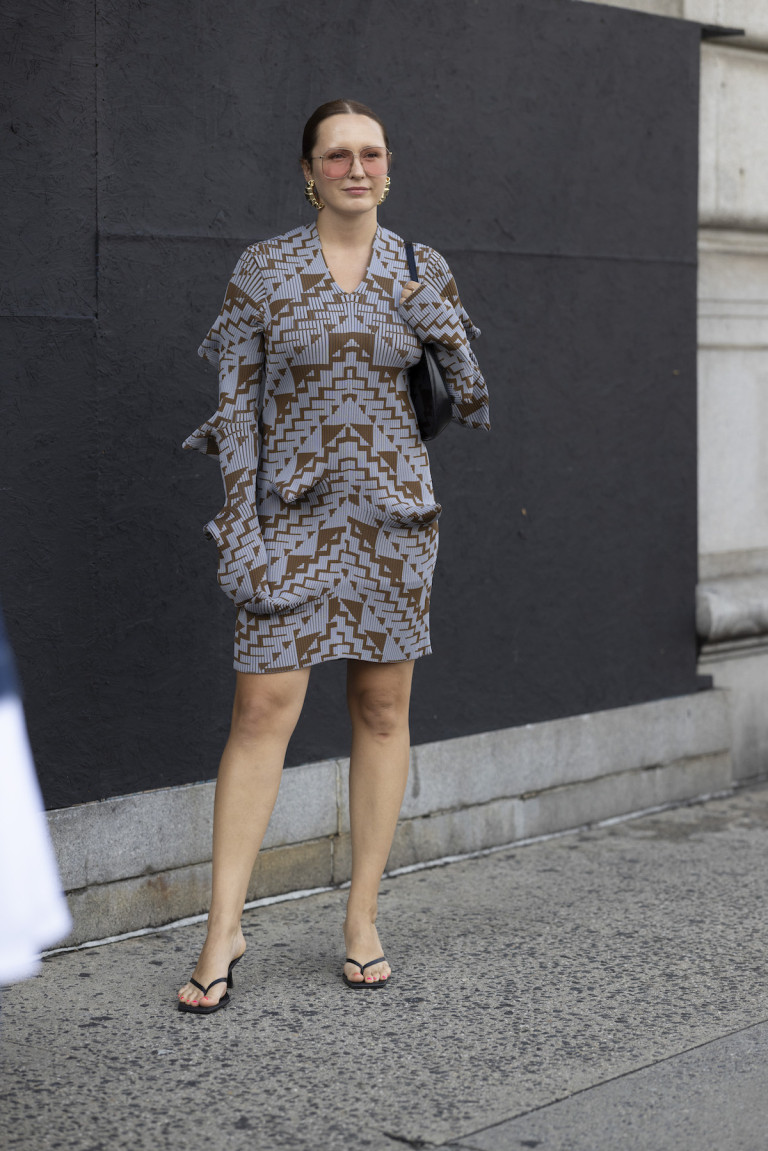 © Copyright Fashion Times 2023. All rights reserved.