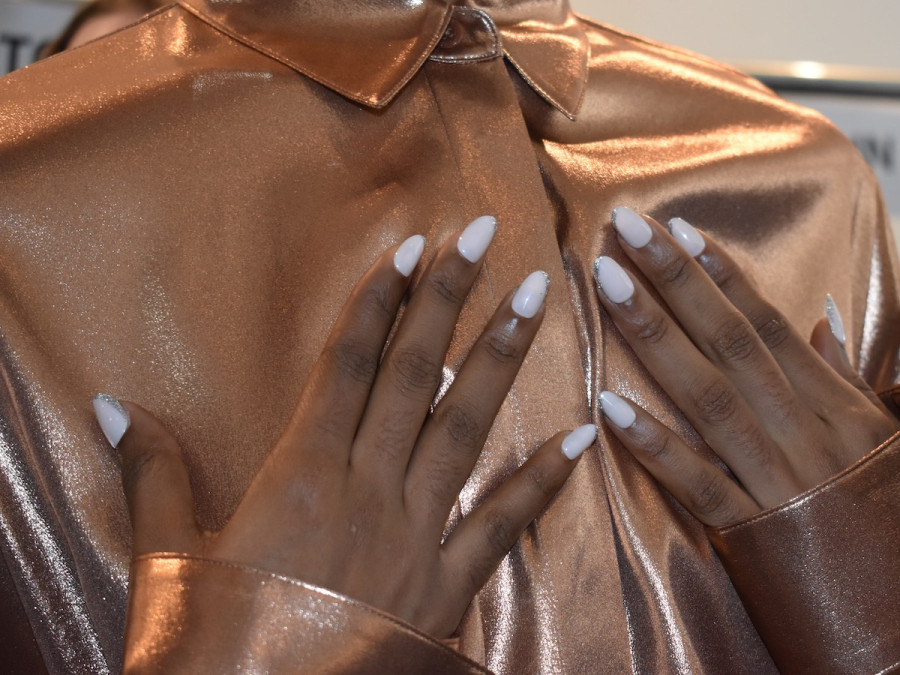 Ever want to copy runway nail looks, but don't have the time to try and execute extremely complicated nail art? Well, you're in luck. Paintbox just revealed a new collection of press-ons at the LaPointe Spring 2024 presentation.
Lead artist and Paintbox Creative Director Mabelyn Alva applied Paintbox's On The Verge press-ons to the models' nails. They boast nude bases with glitter French tips. They're easy to apply courtesy of easy-to-use gel tabs.
There are four unique designs in addition to the one used at LaPointe, which each set costing $28. The collection drops tomorrow on Paintbox's website.
© Copyright Fashion Times 2023. All rights reserved.