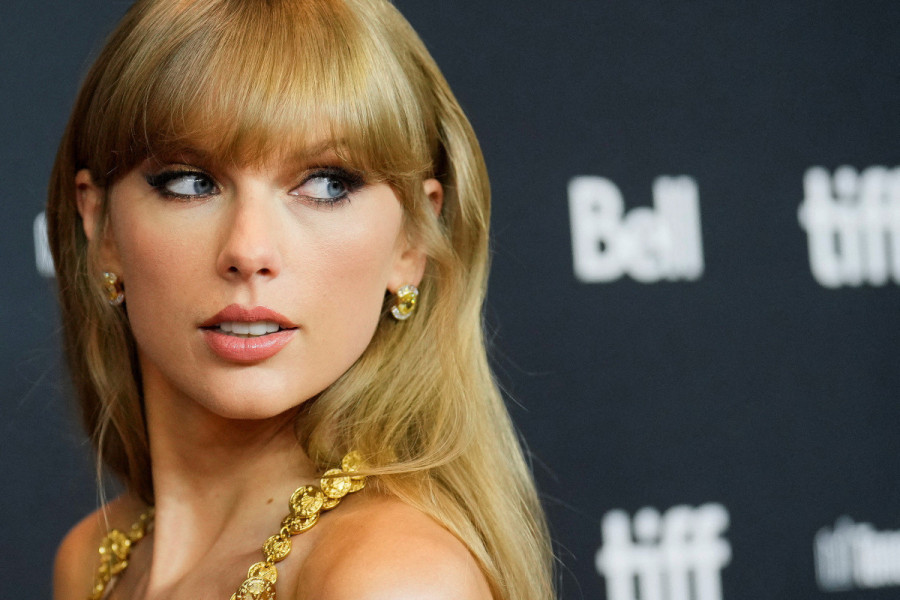 KEY POINTS
Nick Cannon trended on Twitter along with "Stay Away From Her" Monday evening
Cannon said he is game on having his 13th child with Taylor Swift
Twitter users shut down Cannon and ordered him to stay away from Swift
Taylor Swift's fans are not supportive of Nick Cannon's interest in having a child with the "All Too Well" singer.
Cannon trended on Twitter along with the statement "Stay Away From Her" Monday night following his appearance on "The Howard Stern Show." Mariah Carey's ex-husband said he is open to having his 13th child with the newly-single singer.
Taylor and Joe Alwyn split after six years of dating, and their separation made headlines over the weekend. Swifties don't want Cannon for the talented performer, with many urging him to stay away from the "Anti-Hero" hitmaker.
"Get a job/stay away from her etc but also, please notice how he has decided that Taylor Swift's body is available to him just because she's single now. This is how straight men display casual misogyny, in the guise of 'jokes,'" Heidi Moore commented.
She added, "Imagine if he'd said that The Rock can now carry his baby, or Jason Momoa. He wouldn't, right? Even if they could carry babies. And it's because a man won't violate another man's bodily autonomy without expecting a fight. But a woman? Available to every man, right? No consent?"
"Stay away from her," a second user wrote. A third person added, "This man is actually insane wtf. STAY AWAY FROM HER AND ALL WOMEN AT THAT."
"This is so weird STAY AWAY FROM HER," another opined.
"Ugly, creepy, vile, disgusting male pig whose only real contribution in the world is being a glorified sperm donor. STAY AWAY FROM HER. Don't mention her. Don't breathe the same air as her," Taylor Crave added.
Cannon, who is already a father of 12, told Howard Stern that he has no plans of adding more to his brood anytime soon. However, he would change his mind if Swift would want a family with him.
"I'm all in," he said after the host proposed a hypothetical situation, E! News reported. "First of all, she's an amazing songwriter. What I do love about Taylor Swift is that she has been so vulnerable and open with all of her music."
The 42-year-old singer also added that they have "very similar" dating experiences about their romances making headlines.
"I think she would relate to me very well," Cannon explained. "We probably will understand each other."
Cannon has two kids with Mariah Carey, three with Brittany Bell, three with Abby De La Rosa, two with Alyssa Scott and one each with Bre Tiesi and LaNisha Cole.
Meanwhile, an anonymous source told People that Swift and Alwyn were not perfect for each other because they have different personalities. He reportedly struggled with her level of popularity.
"The differences in their personalities have also become harder to ignore after years together. They've grown apart," the source said.
© Copyright IBTimes 2023. All rights reserved.