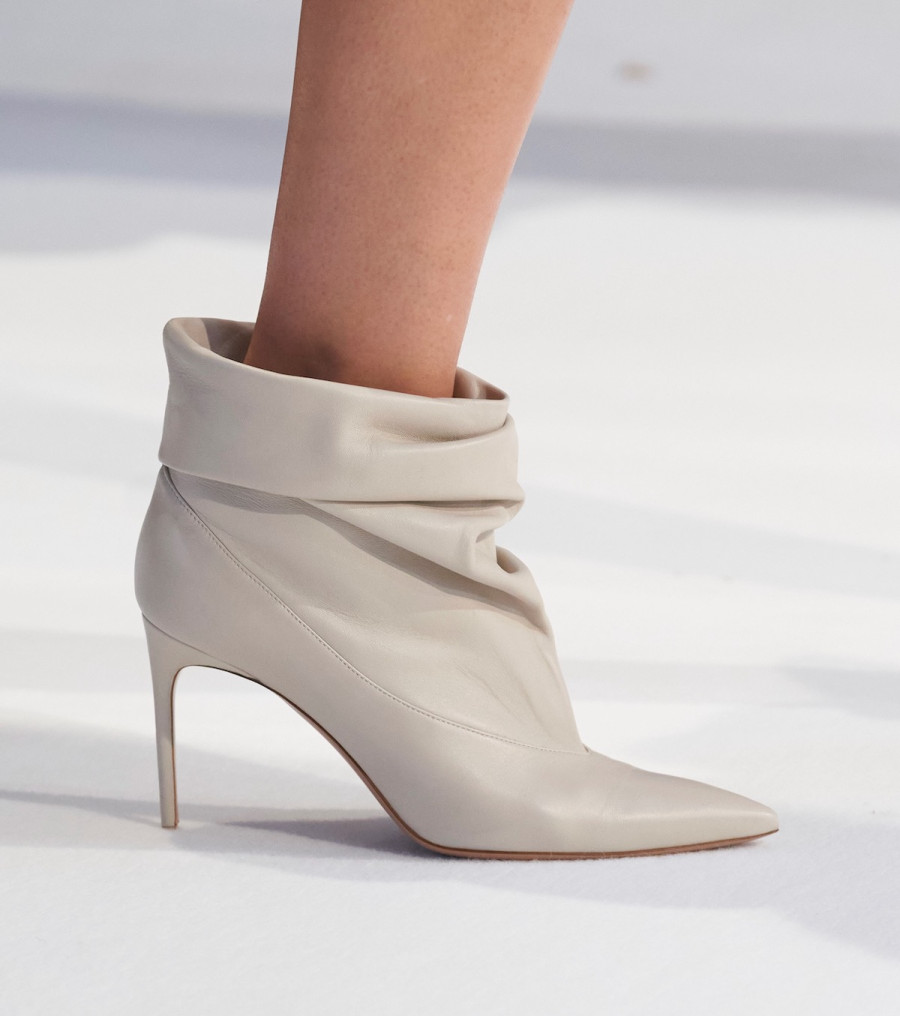 Philosophy di Lorenzo Serafini just kicked Milan Fashion Week up a notch. The Italian fashion house debuted a new Spring 2024 collection along with a Malone Souliers collaboration on the runway.
We're still waiting on all the deets. Like how much the pairs will run, when they'll be available, etc. But what we do know is that these shoes are super stylish. From scrunched ankle boots to strappy sandals, we're already sold on the collection.
Stay tuned for more details.
© Copyright Fashion Times 2023. All rights reserved.