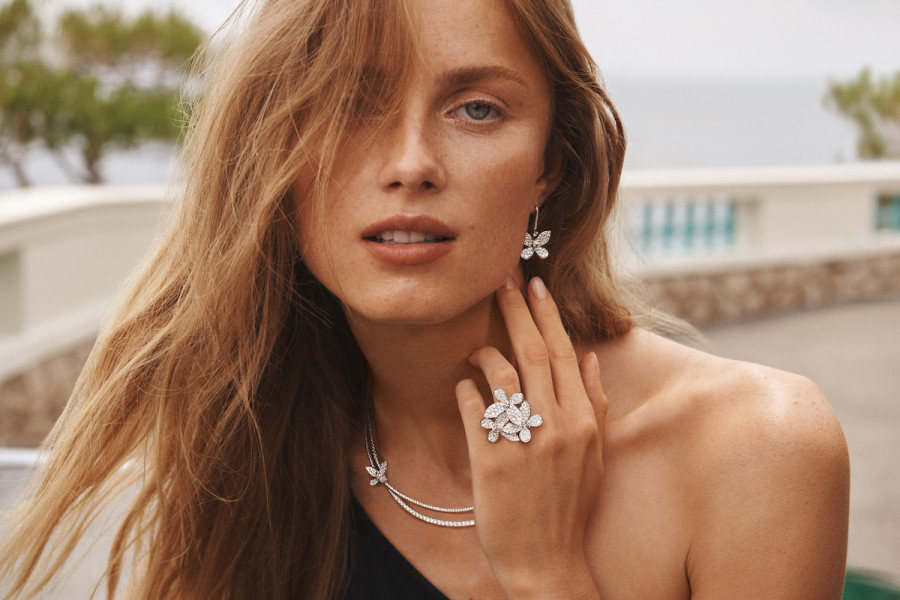 The return of Y2K fashion brought butterflies back to the masses. Although the butterflies in Graff's new jewelry collection are pretty timeless. The elegant animal is a heritage motif for the house representing transformation, opportunity and beginnings.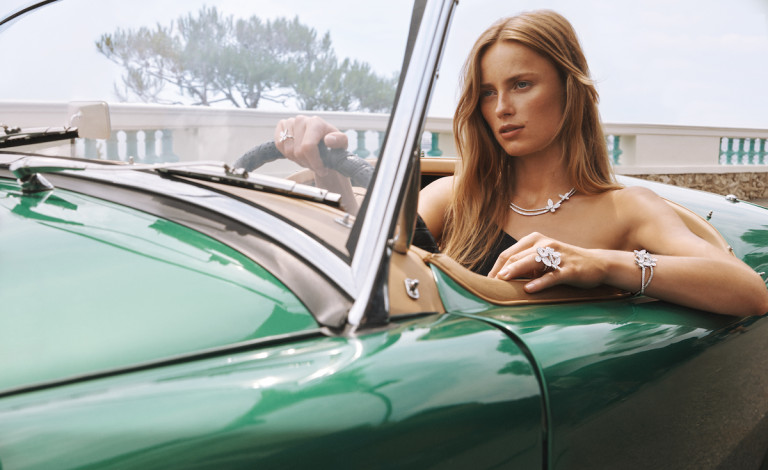 "The DNA of Graff is very distinctive, and while a stone-led design philosophy guides us, we are also inspired by the world around us," proclaims Graff Design Director Anne-Eva Geffroy. "The outline of a butterfly, which has become synonymous with Graff, has, over the decades, offered us endless opportunities for reinterpretation. The inner fire and life a diamond holds within, make it the ideal medium to portray the natural beauty of the butterfly, and to give it permanence to endure through all of time."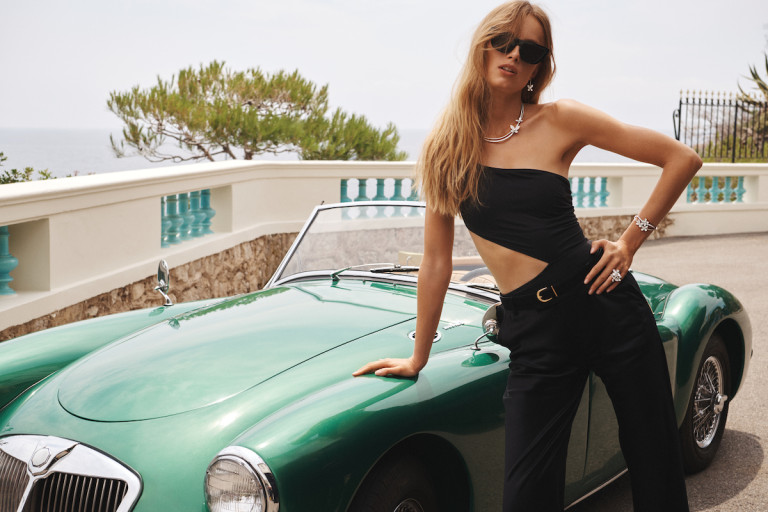 Graff's latest campaign is just as spectacular. The ads feature Dutch model Rianne Van Rompaey showing off the stunning jewels, including a Pavé Butterfly Diamond Necklace, Pavé Butterfly Diamond Drop Earrings and the Triple Butterfly Silhouette Diamond Ring. Captured at Villa La Vigie in Cote d'Azur, the eye-catching campaign is styled by Emmanuelle Alt and photographed by Mikael Jansson.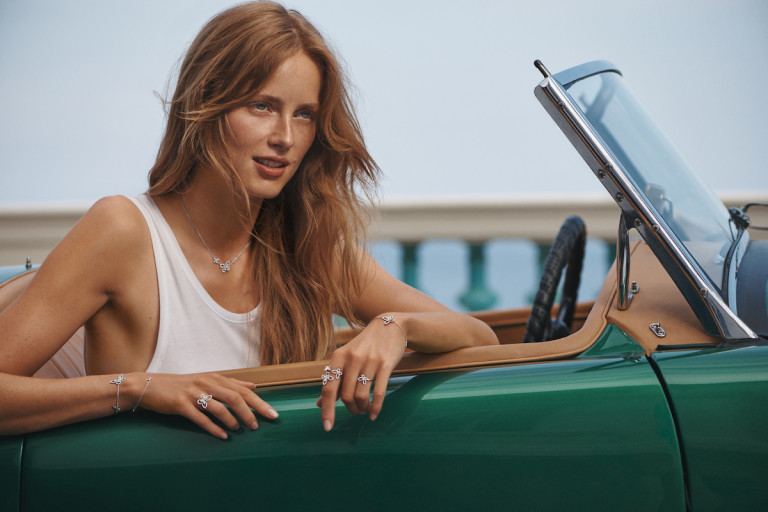 Check out the full collection in all its glory here.
© Copyright Fashion Times 2023. All rights reserved.