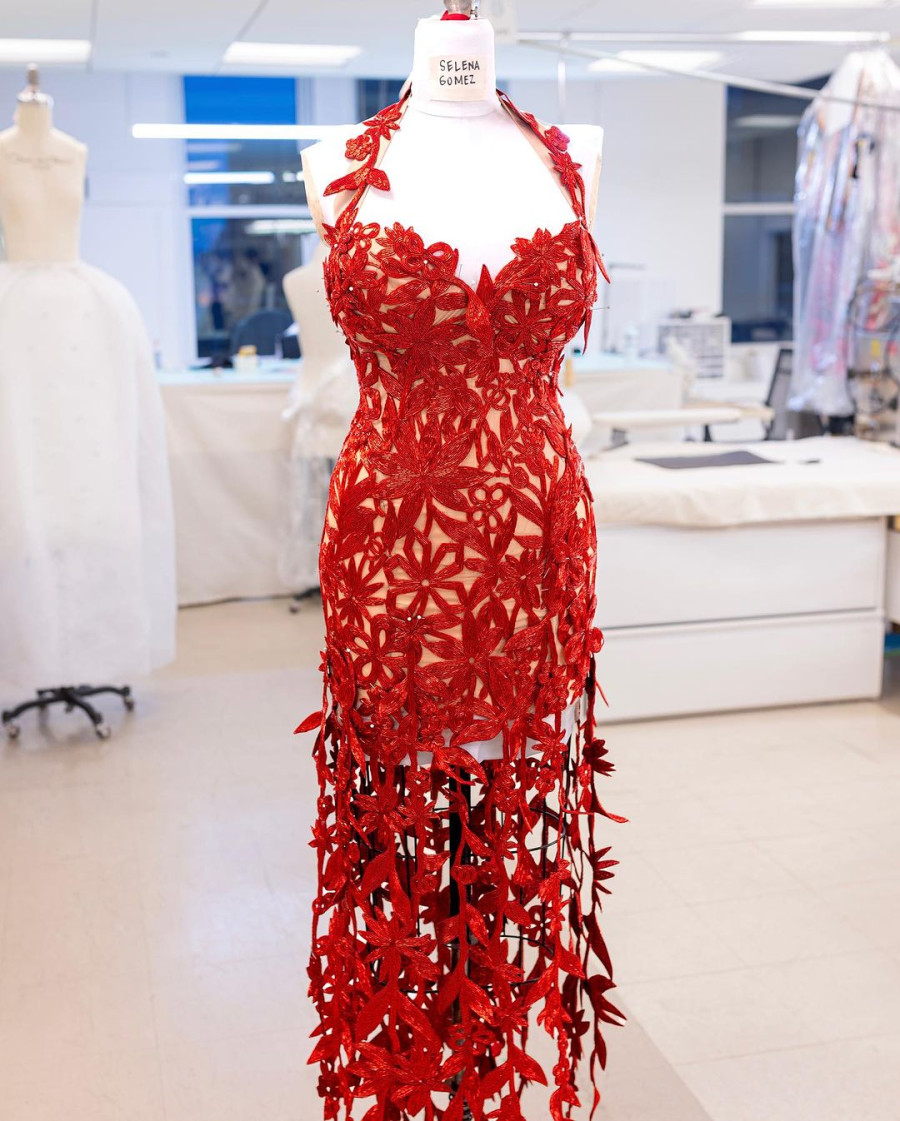 Selena Gomez absolutely dazzled last night at the 2023 MTV Video Music Awards courtesy of Oscar de la Renta. Her custom hand-beaded gown included a halter neckline along with a floral tendril skirt.
Now we're getting to see how the showstopping dress was made. In a video posted to Oscar de la Renta's Instagram, we get a peek inside the brand's New York City atelier. Thousands of scarlet bugle beads were embroidered on the dress that boasts a corset bodice and floral fringe.
It's no wonder Selena was the belle of the red carpet.
© Copyright Fashion Times 2023. All rights reserved.